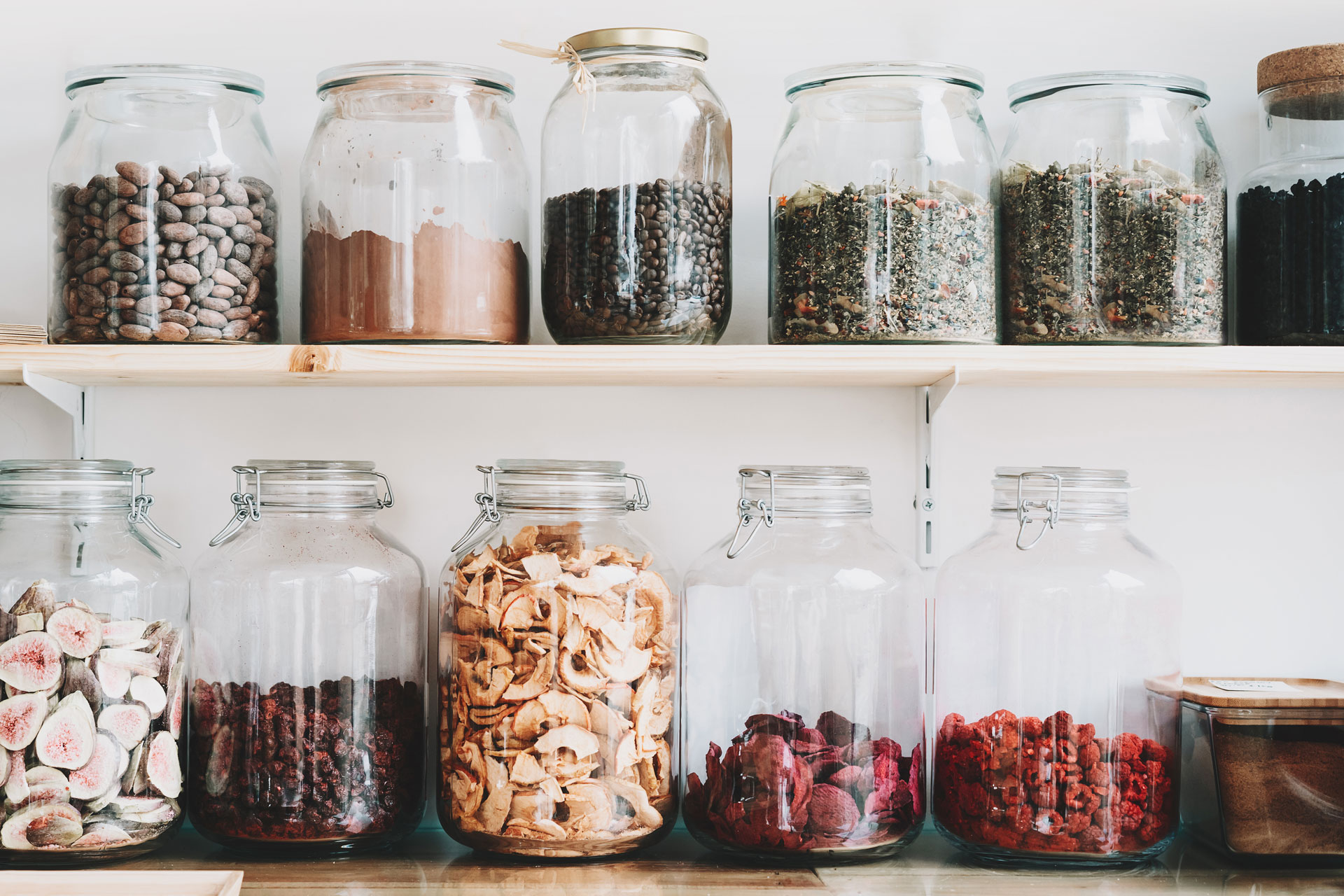 Zero Waste Shops in London
---
Where to shop greener in the capital
As the zero waste movement continues to soar, we're seeing more and more plastic-free shops pop up across the country. The premise is simple: bring your own reusable container along and fill it with goods, cutting out all the unnecessary plastics involved in the shopping chain. Buying from independent stores is a great way to support small businesses too. With that in mind, we've rounded up the best zero waste shops in London.
Apps To Help You Live More Sustainably
Zero Waste Shops in London
Online: Good Club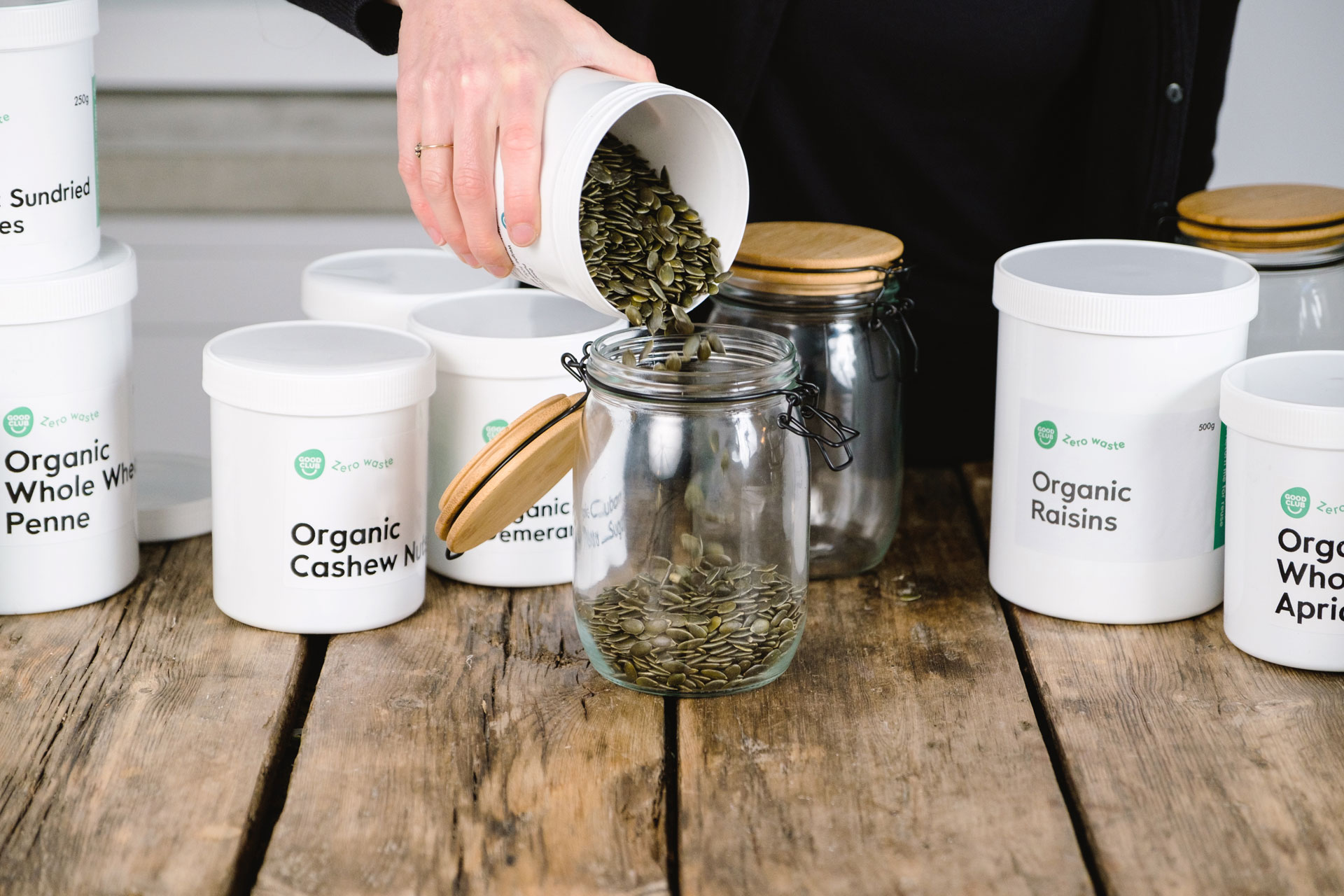 Earlier this year eco-friendly online supermarket Good Club launched a zero waste service, offering shoppers the chance to have products delivered to their door in returnable, reusable pots. There are over 70 products available in the range, including pastas, grains and nuts – all you need to do is empty them into your own containers, leave the packaging outside your door and it will be collected for free the following day. Good Club then washes, refills and the whole cycle begins again. goodclub.co.uk
DELIVERY: Available online.
Hackney: Fin and Earth
A lifestyle and grocery store, Fin and Earth will help you on your way to break up with plastic. Expect grains, pasta, superfoods and more niche specialities. If you don't have time to pop into their aesthetic artisanal store, you can pick up you're groceries online with the offer of a subscription or one-off purchases. finandearth.com
DELIVERY: Available online.
Carnaby Street: Earthly Matters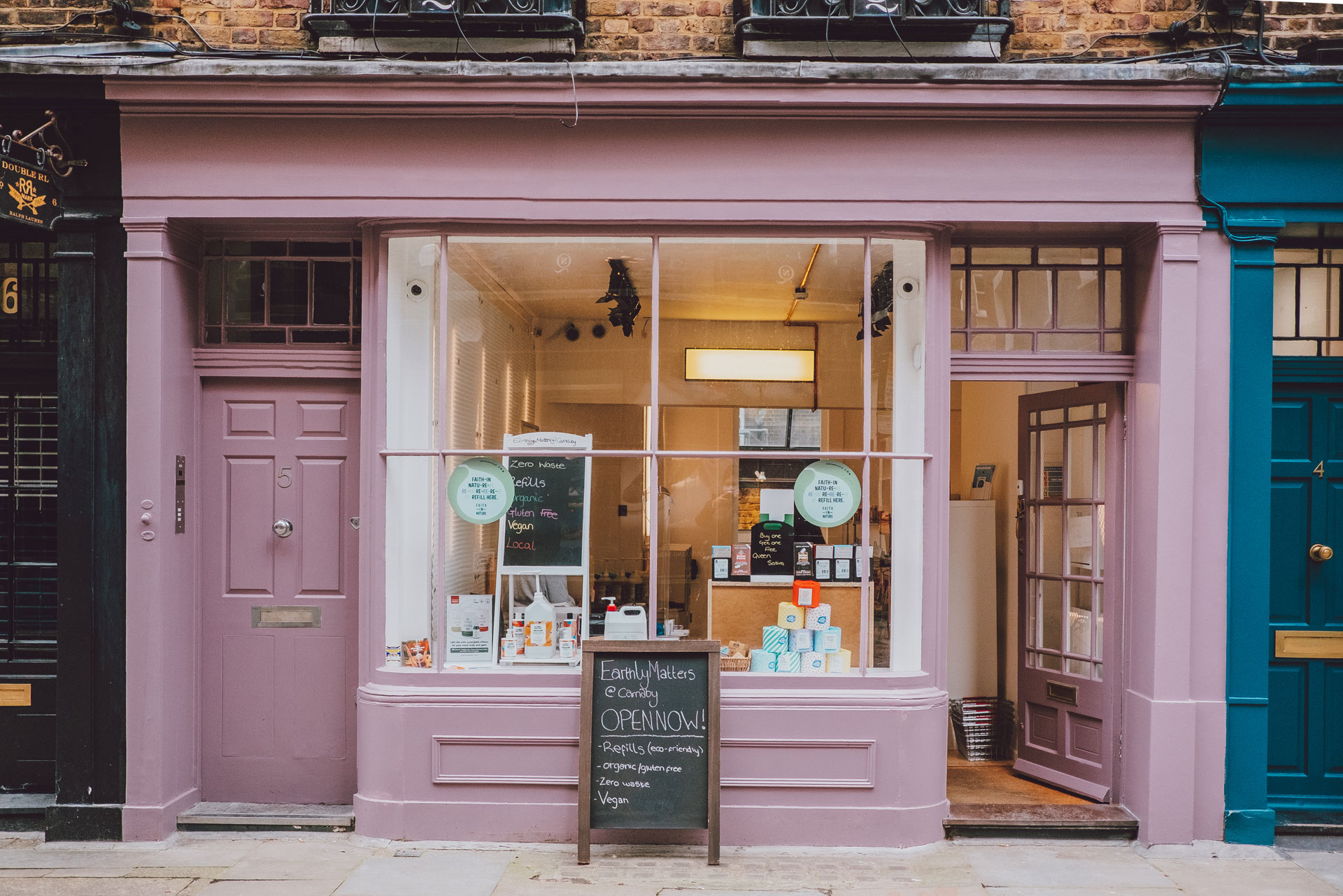 A zero waste refill store recently opened up in London's Carnaby, with an extensive range of organic, allergen-free and eco-friendly products. Encouraging customers to bring their own containers, the store stocks food such as nuts, grains and breakfast cereals and sustainable products including immune boosting vitamins, vegan proteins and nutritional powders. carnaby.co.uk
DELIVERY: Not currently available.
Wimbledon: Zéro
When launching Zéro, founders Alicia & Josh drew inspiration from the European model of zero waste grocery shopping, which involves a culture of going to specialised shops for individual items. Zéro offers a wide range of ready-to-go bulk items, from cereals to cleaning products. 'We want people to consider our shop as an alternative to supermarkets where they can source local, organic and FairTrade products without the unnecessary packaging,' says Alicia. thezeroshop.com
DELIVERY: Available online.
Hackney: Re:Store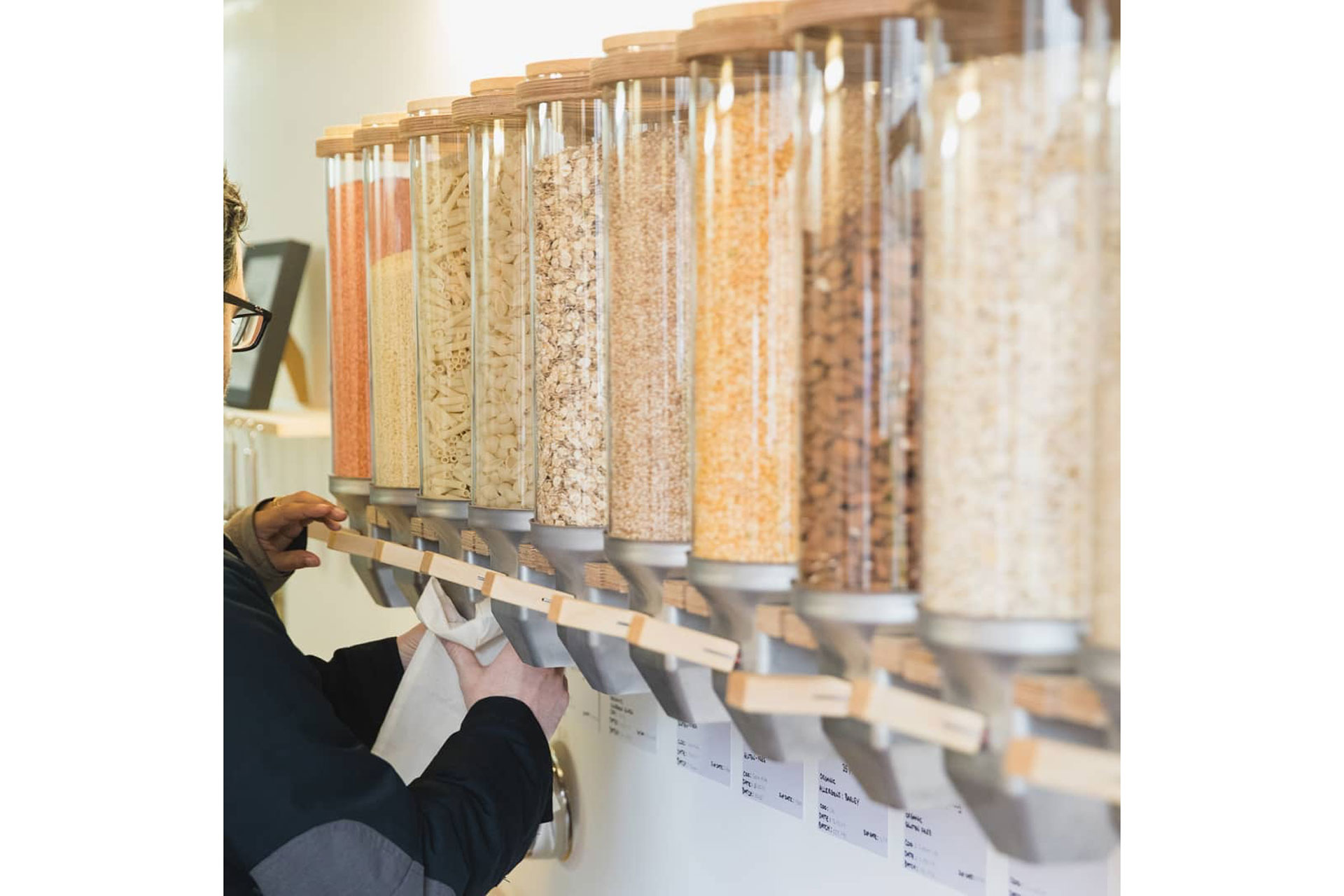 A zero waste store opened recently in Hackney Downs Studios, a community of independent artists and small businesses in East London. There's no single-use plastic rule on site, and you can buy everything from coffee to herbs and spices to cleaning products. Food is sourced locally, from suppliers like Mission and Ombra pasta, with a number of sustainable lifestyle products also for sale such as Elephant Box food containers and Chilly's water bottles. restorerefill.co.uk
DELIVERY: Available online.
Battersea & Chiswick: The Source Bulk Foods
There are two branches of The Source Bulk Foods across the city, one in Battersea and another in Chiswick. Owned by Australians Patrick and Makayla, the shops sell – as the name suggests – bulk foods, everything from pastas to household cleaning products. Its website is also a great source for zero waste tips and tricks. thesourcebulkfoods.co.uk
DELIVERY: Available online.
Hackney: Bulk Market
Another Hackney spot, Bulk Market is all about making things simple. All you need to do is bring your own reusable container, fill it with the goods you want, weigh and pay. Buy everything from grains to dog food to essential oils, alongside lots of organic fresh produce. bulkmarket.uk
DELIVERY: Available online.
Herne Hill: Naked Larder
Herne Hill spot Naked Larder takes a slightly different approach, offering a click and collect service where you shop online, then take your containers into the store and fill them up with your order. nakedlarder.co.uk
DELIVERY: Operates through a click and collect service.
Tooting: BYO
Based inside Tooting Market, BYO encourages customers to fill up their own containers with foods like pasta, seeds, spices and cereals. You'll also find a good selection of plastic-free accessories here, like KeepCups and tote bags. byo.london
DELIVERY: Not currently available.
Crouch End: Harmless
If you need an extra incentive to go greener, Harmless shop on Tottenham Lane offers beers to visitors while shopping. They used to operate from a teeny tiny store, but recently moved somewhere bigger to offer more space for vegan food, plant-based dry goods and household cleaning supplies – all plastic-free, of course. harmlessstore.co.uk
DELIVERY: Available online.
Main image: Getty Images
DISCOVER MORE:
The Zero Waste Movement / Plastic-Free Bars / 10 Must-Watch Documentaries about Sustainability