Two of the world's most legendary chefs, Alain Ducasse and Jason Atherton, are collaborating to co-host an exclusive dinner in aid of the 183-year-old charity, Hospitality Action.
On 22 April, the two chefs will host guests for a five-course dinner at Ducasse's eponymous, three Michelin-starred restaurant at The Dorchester hotel in Mayfair. The menu will include a selection of celebratory dishes including Atherton's turbot with morels, asparagus and black truffle; and Ducasse's Scottish langoustines, pistachio and citrus.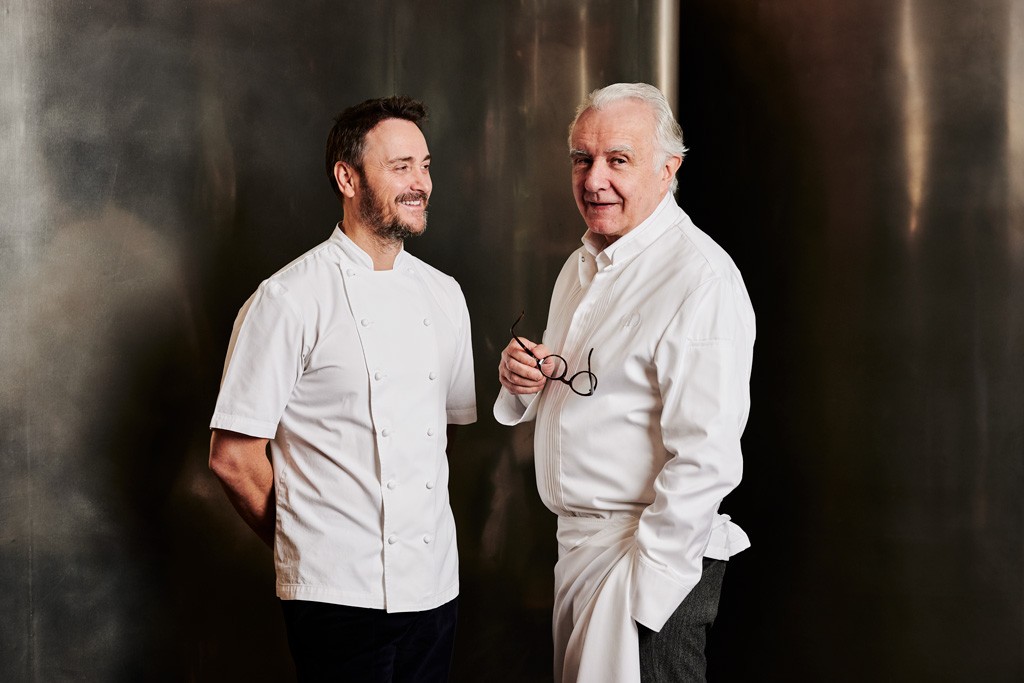 All proceeds will go towards Hospitality Action, for which Jason Atherton is Principal Patron, and Alain Ducasse has worked with a number of times before including at food festival Obsession 18. The charity works to support those in the service industry who have fallen on hard times, and to highlight the importance of financial, physical and psychological support within the hospitality sector.
'Hosting this event with Alain, a chef who I have always looked up to and followed, is incredibly special,' says Atherton. 'To be supporting a charity I feel so passionately about is an honour, especially to do so at an institution like Alain Ducasse at The Dorchester. I hope other chefs and restaurateurs see someone like the legendary Ducasse backing Hospitality Action as encouragement for them in turn to champion outstanding conditions for our chefs, waiters, and hospitality professionals. We can't wait to raise a toast with you to celebrate all they do.'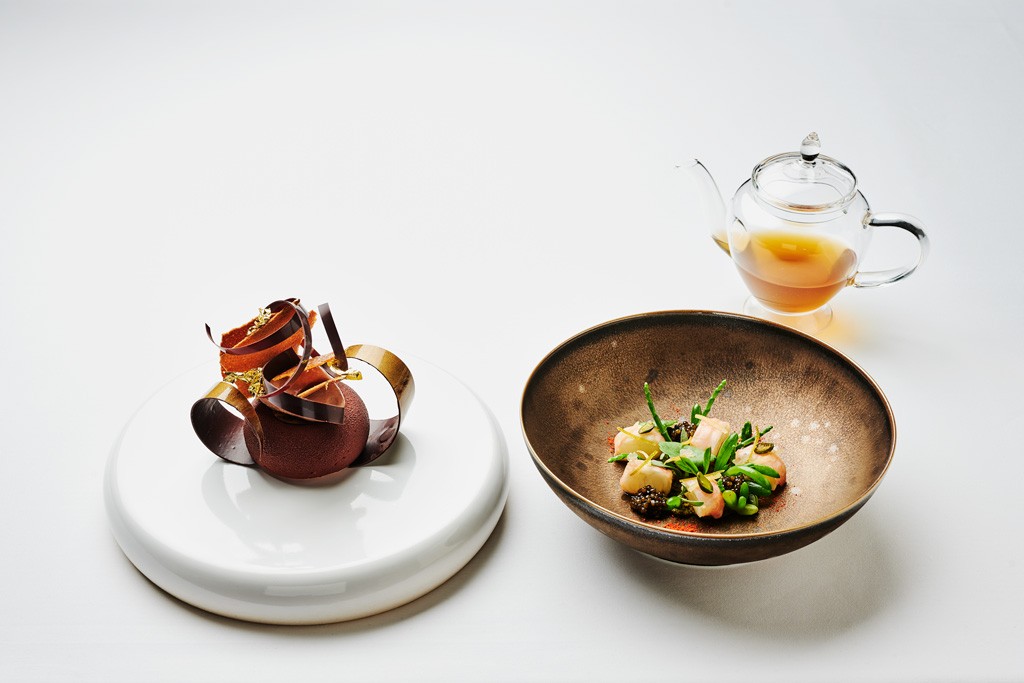 Alain Ducasse comments: 'It is a great pleasure to join forces with Jason Atherton, who I have long admired, for a very special evening. I am especially looking forward to honouring the incredible work by Hospitality Action and the essential awareness they bring to support the hardworking and dedicated hospitality teams.'
Tickets cost £290pp for five courses with wine pairing. They go on sale on 17 February at 7pm, with a second batch release on 16 March. Reservations can be made via Alain Ducasse at The Dorchester's reservations team via email at [email protected] or by phoning +44 (0)20 7629 88 66
Interview with Alain Ducasse / Best Special Occasion Restaurants in London
---