Apple cider vinegar is the latest health trend cropping up everywhere. The health benefits of drinking just one tablespoon of vinegar (diluted with water) are impressive; from improving your immune system, reducing the symptoms of heart burn, nausea, and reducing bloating, to calming acidic tummies and keeping you fuller for longer. What's not to love?
Here are two brands you need to know…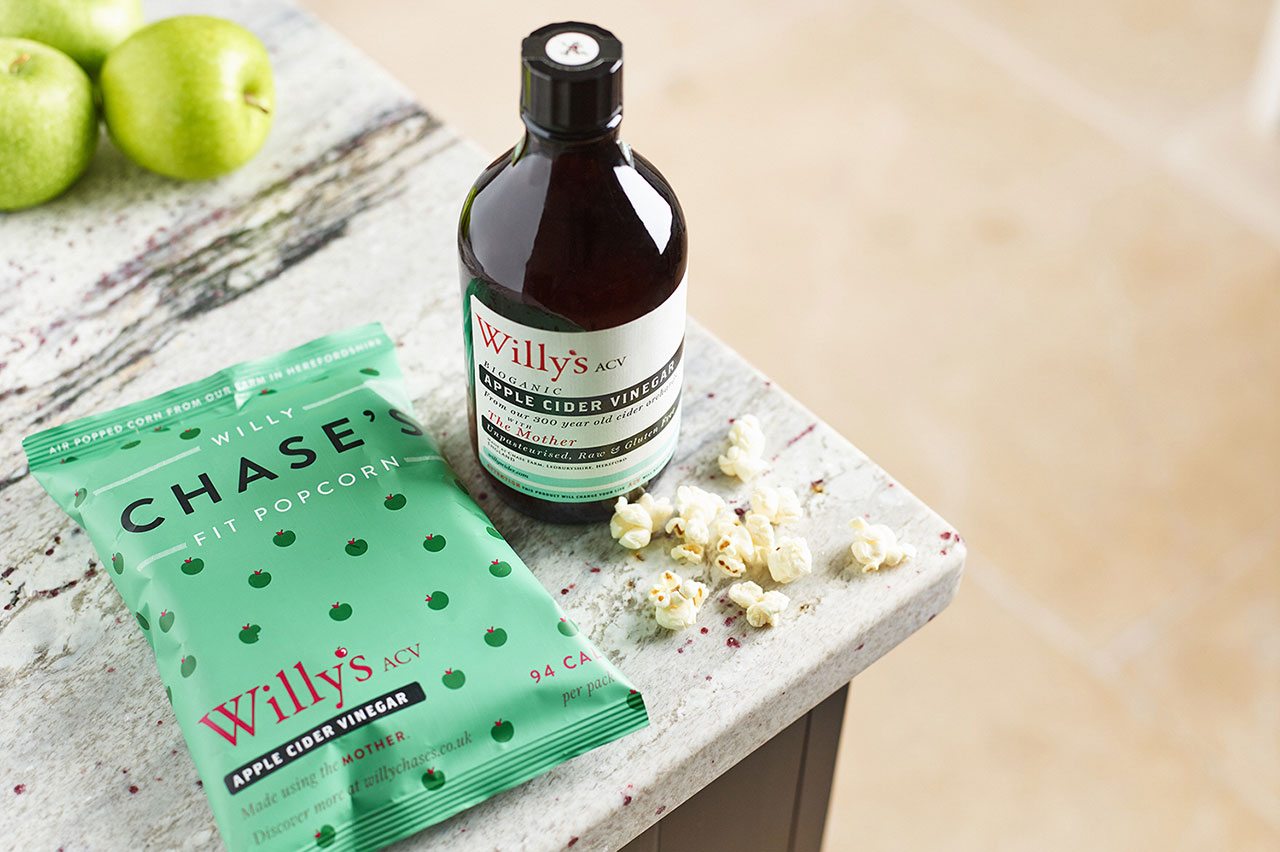 Willy's Apple Cider Vinegar is crafted from apples grown in 300 year old orchards. It contains "the mother", the strands of proteins and friendly bacteria that give the Willy's ACV its natural health enhancing properties.
The Process
'First, we hand-pick organic apples from our 300 year old, unfarmed 'bioganic' orchards. We gently press the apples, letting them naturally ferment to make a gorgeous unfiltered cider. We then leave this cider, with the help of some fresh Herefordshire air, to work its magic… naturally turning into vinegar. This natural transformation also creates 'The Mother', (this is the magic stuff) a good friendly bacteria which makes the vinegar cloudy and 'cobwebby'. And that's it. The best apples, organically grown. No fertilisers or pesticides. Nothing added, nothing removed – 100% natural and bursting with goodness,' says William Chase on the Willy Chase website.
Chase told us: 'I grew up here in Herefordshire and the humble spud has brought me highs and lows, from trading and supplying supermarkets, to frying chips and distilling award winning spirits. With our new-found consciousness about health and fitness, I have been busy building a kitchen here on my farm to make good-for-you stuff, and now it's great to share my new FIT POPCORN and Apple Cider Vinegar. We like to do things ourselves – on the farm we've started from scratch and built our own factory, with a kitchen for creating seasonings from real foods; local, fresh and seasonal. I am a firm believer in 'we are what we eat' and like many people I just want to get fitter, be happy and make a difference.'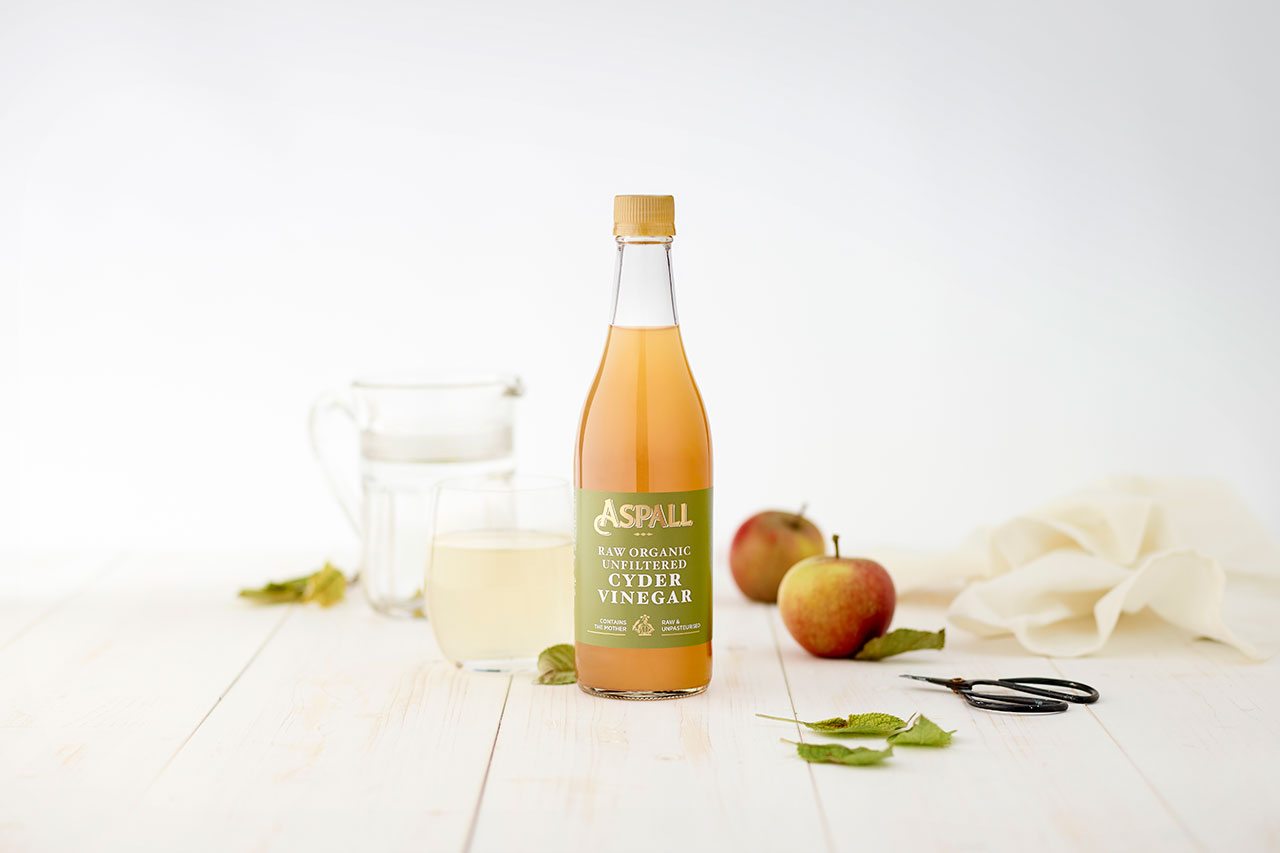 Aspall Raw Cyder Vinegar
Last year Aspall launched their raw organic unfiltered cyder vinegar. This new product builds on the popularity of the existing Cyder Vinegars and the growing interest in ACV as a health tonic.
The Process
'Vinegar has long been considered a health tonic since the days of Hippocrates and is increasingly popular to consume on a daily basis diluted in water. Aspall unfiltered organic vinegar is made by a unique trickle feed process with whole organic apples and is not filtered to retain the natural living enzymes that develop during fermentation and are known as the mother. Fermented from the juice of a special blend of whole organically grown dessert and cyder apples, this vinegar has a beautifully delicate apple flavour and a pleasant clean finish.'
As one of the first cider families, Aspall has been making cider since 1728 in Suffolk. Today the brand is run by the eighth generation of the family. The Aspall cyder vinegar has been around since John Chevallier Guild expanded the brand in the 1970s. He created his own fermenter to make vinegar in a totally unique way, ensuring that the cyder vinegars have less than 0.3% alcohol.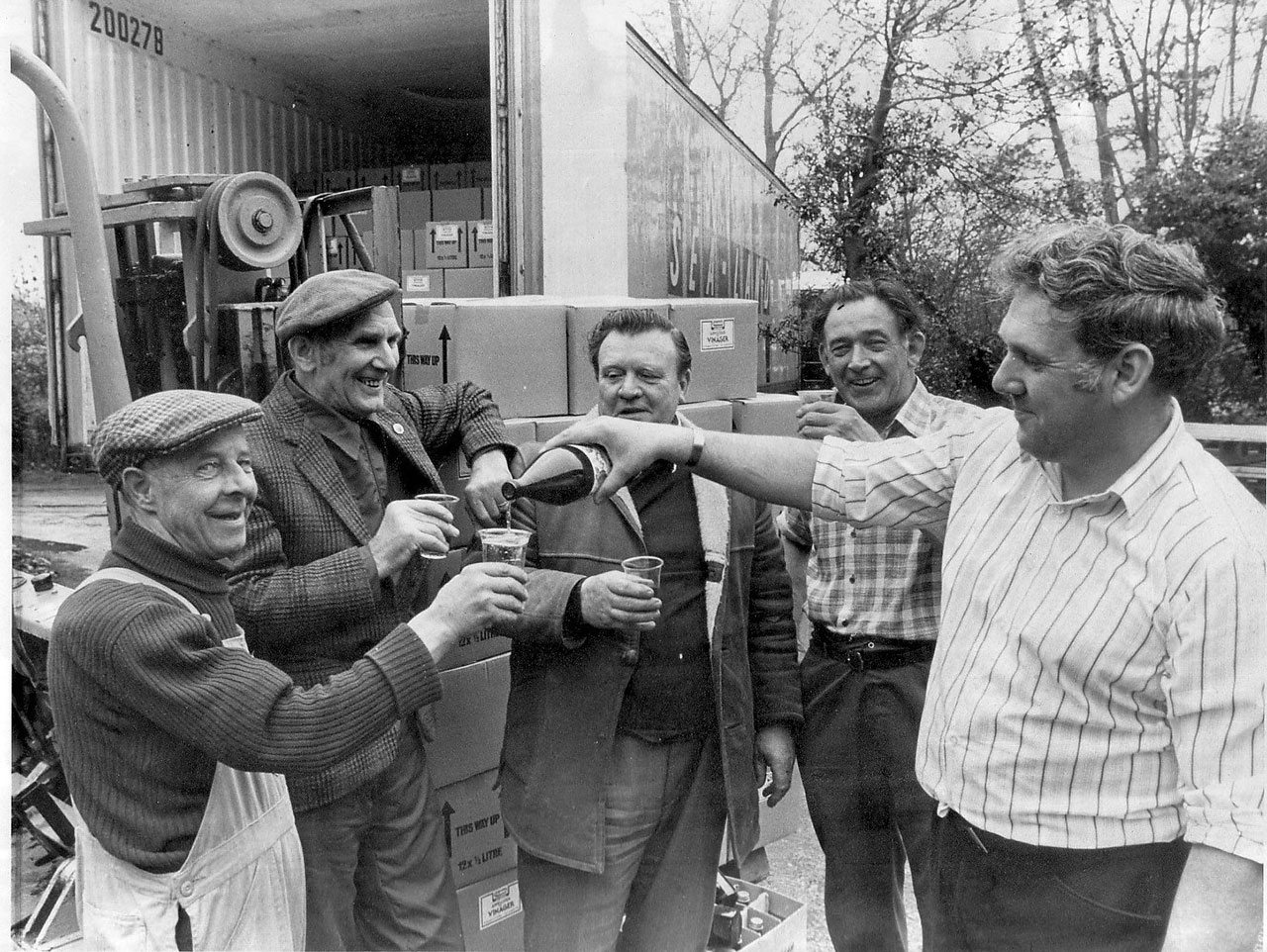 Henry Chevallier Guild, is part of the cyder dynasty, and now spends his time developing new products for Aspall. He says on the Aspall blog:
'Some of the most prominent cures extolled about cyder vinegar included arthritis, rheumatism, ulcerative colitis, weight loss, blood pressure stabilising, cholesterol reduction… The list runs on – you can even wash your hair in it, something my mother still does to this day. Her hair looks great. When you read all about it, you quickly come to the conclusion that this a miracle product – it can do anything, and means consumers don't have to resort to costly pharmaceuticals that can have all sorts of perceived unwelcome side effects.'
'The whole family takes it every day and guess what, no arthritis or rheumatism, blood pressure issues, obesity, high cholesterol, or IBS up and down the generations.'
Jasmine Hemsley said on her blog post about ACV (as she calls it):
'Seven years ago I started to suffer from a burning sensation in my throat coupled with a hunger even after eating … With a little research I cam across the wonder that is ACV – an age old cure for a hundred things. How could drinking something so acidic possibly help with the acidic burn in my throat and stomach? 24 hours later and I was free! It turns out that like most people today with digestive problems, an overproduction of acid wasn't my problem – my stomach wasn't acidic enough – it had been struggling to digest my food and hence throwing the little acid it had around.'
MORE HEALTH: How to detoxify your home and beauty regime / The best luxury face creams / The best alpine spas
---