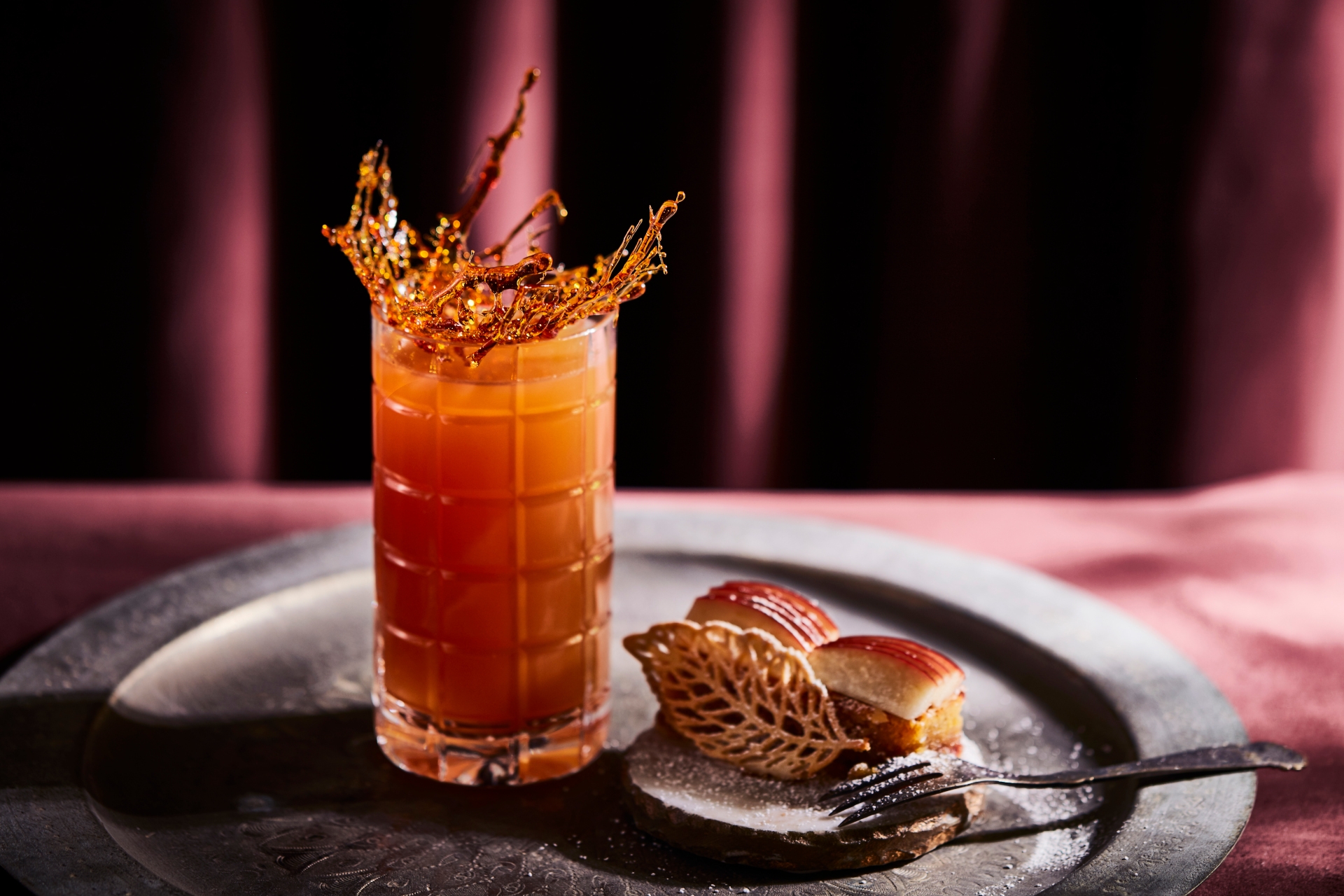 Apple Strudel: A Drinkable Dessert Cocktail Recipe
---
Try this new winter warmer cocktail
Looking for a new comfort drink to try this Christmas? Holy Water has teamed up with bottlegreen to create a collection of drinkable dessert recipes, promising that everyone can become a master mixologist from their own home. So why not satisfy your tastebuds with this easy warming apple strudel cocktail recipe…
With the warming flavours of ginger and cinnamon, paired with the sweetness of vanilla and the crisp fruitiness of apple and lemon, this delicious drinkable dessert is sure to evoke memories of your favourite post-roast treat, with a delectably naughty edge! With ginger renowned for its mood-boosting properties, this tasty twist is sure to lift spirits and deliver exciting layers of flavour.
Apple Strudel Cocktail Recipe
Ingredients
20ml bottlegreen Ginger & Lemongrass Cordial
75ml apple juice
35ml Cognac/Calvados or rum (For an optional additional festive flavour, soak over a handful of currants for 24 hours)
7 ml vanilla extract
3ml lemon juice
1 cinnamon stick 3 inch
Method: Remove the currants from your alcohol and pour all ingredients into a saucepan and simmer for 10 minutes. Leave to rest for 5 minutes and then pour into a glass and garnish with a spun sugar net.
For a non-alcoholic version of this tipple, simply leave out the Cognac and increase the volume of apple juice.
Featured Image: Food and Drinks Photography 
READ MORE:
18 Delicious Winter Cocktails to Make at Home / Cocktail Delivery Kits For The Ultimate Night In / 2 Claridge's Cocktail Recipes to Try Now