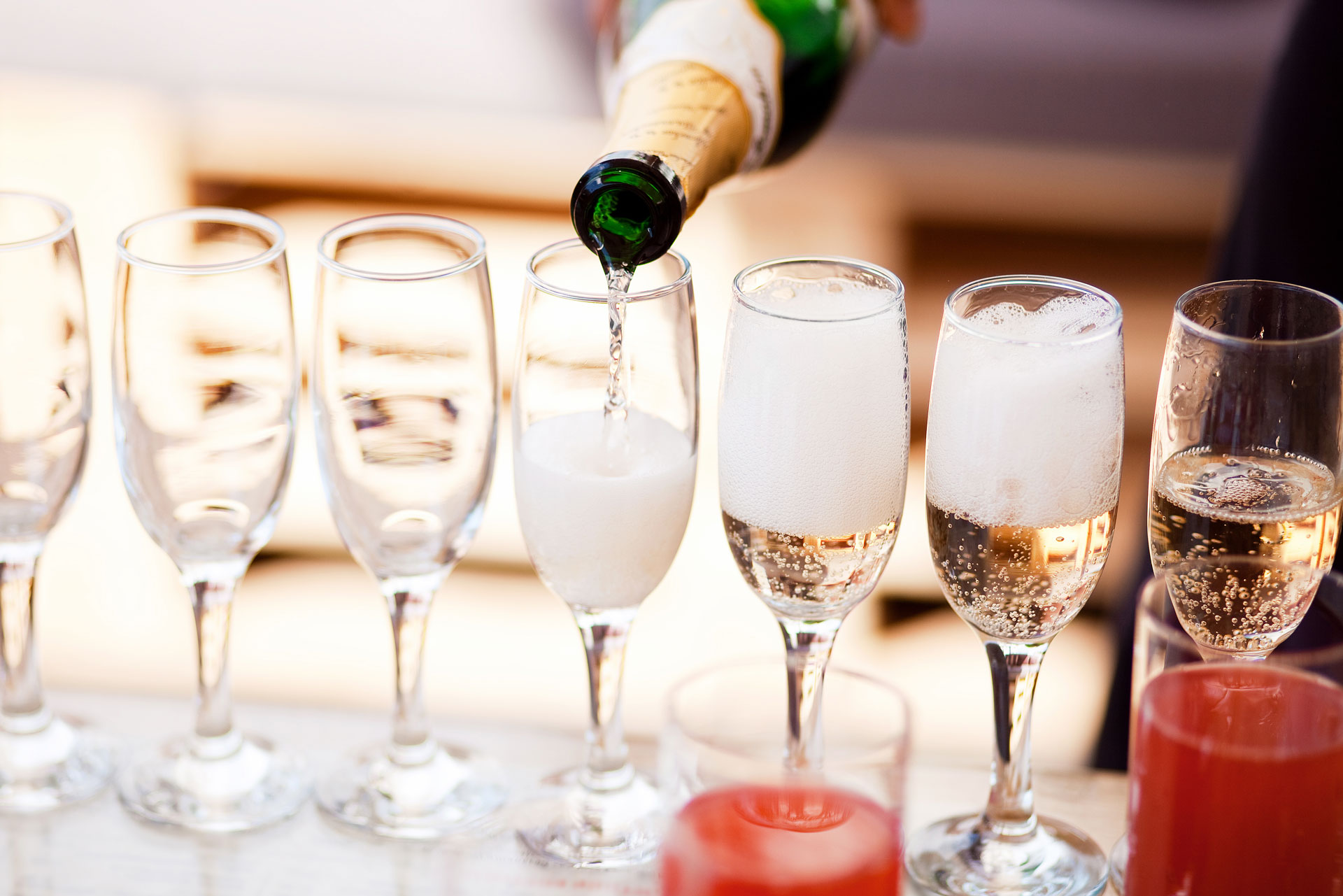 Best Champagne Cocktails For Christmas & NYE
What better way to celebrate than with some delicious Champagne cocktails?
It's time to get festive for Christmas and then see in the New Year in style. So, make sure your fridge is stocked with champagne, and keep things interesting with a cocktail or two. Here's our roundup of the best champagne cocktails to sip on in celebration of the festive season. If you're planning a NYE at home, these are sure to elevate your evening. 
Champagne Cocktail Recipes
Little Red Riding Hood
Berries and champagne is always a good idea.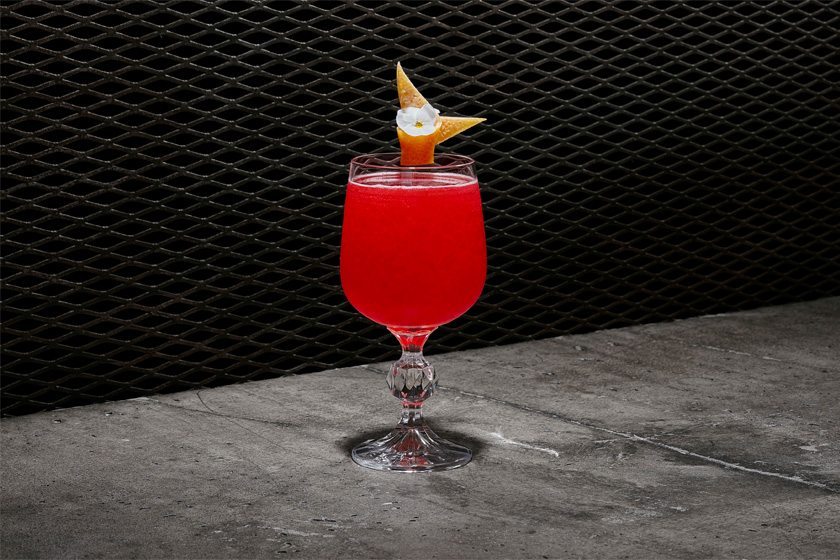 50ml Martin Miller's gin
15ml Fresh lemon juice
30ml Hibiscus syrup
2 large or 4 small strawberries
3 Rasberries
Champagne to top
Garnish: Grapefruit twist and flower
Glass: Small goblet
Muddle the strawberries and raspberries in the bottom of a shaker. Add all the other ingredients except the champagne and shake with cubed ice for 4 seconds. Double the strain into the serving glass and top with champagne.
This recipe is from Oskar Kinberg's Cocktail Cookbook
Foglia D'Oro
Foglia d'oro is Italian for gold leaf so you must top this heavenly drink with gold dust for extra sparkle.

20ml Belsazar rosè vintage vermouth

20ml Campari

20ml Monkey47 gin

Top up with champagne (Billecart-Salmon)
Garnish: Lemon twist and Gold dust
Glass: Coupette 
Shake your vermouth, campari and gin over ice and double strain into your glass. Top up with champagne and add the lemon twist. Sprinkle your gold dust over the top for added decadence.
Recipe from The Dog House (underneath Bernardi's), London
Twinkle
The Twinkle was created by Tony Conigliaro and served in the wonderful 69 Colebrooke Row. Tony created this drink when working at a wine bar. He was tired of constantly serving glasses of Pinot Grigio so decided to introduce something a little bit different. He even named it after the Swedish girl he first served it to – because of the twinkle in her eye as she sipped it!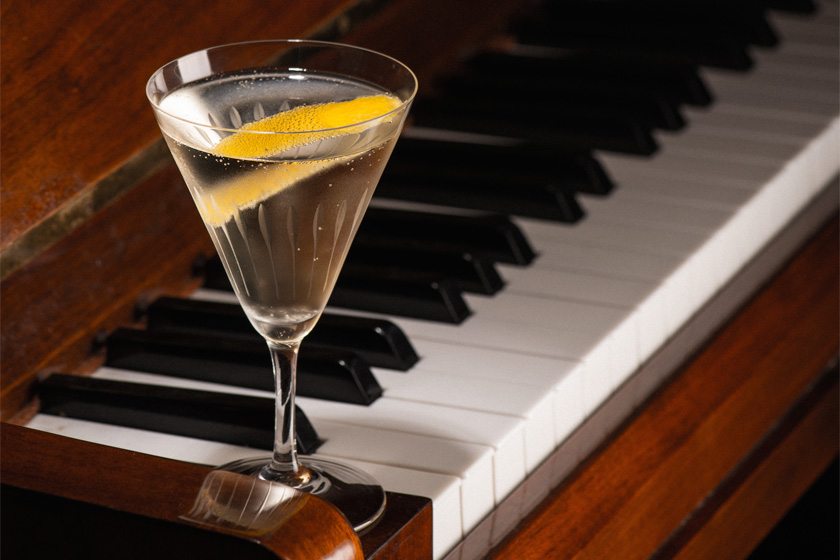 25ml vodka

15ml elderflower cordial

Champagne, to top

Garnish: Lemon twist
Glass: White wine
Shake together the vodka and elderflower cordial with some ice and then strain into the glass. Top with champagne and lemon twist.
Recipe from Tony Conigliaro served in 69 Colebrooke Row, London
Mon Tresor
The Mon Tresor was created as one of Park Chinois' Yellow Cocktails, named after a reference in The Great Gatsby to 'yellow cocktail music'. In fitting with the 1920's Park Chinois bar concept, the Mon Tresor is a twist on the Mimosa, which was created around 1925. The marmalade and Orange Cream Citrate add touches of bitterness and acidity which are balanced by the added sweetness of the fresh raspberries.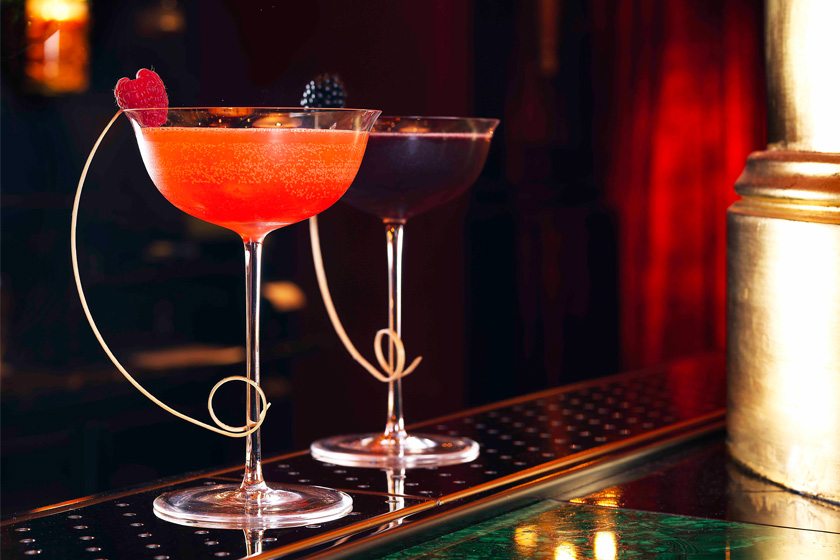 2 tsp Seville orange marmalade

2 Raspberries

50ml Orange juice

3 drops Bittermens Orange Cream Citrate

Topped with Champagne
Garnish: Raspberry
Glass: Champagne saucer
Soften the marmalade with a spoon before placing it in a shaker with the raspberries, orange juice and Orange Cream Citrate. Shake well and double-strain into the serving glass. Top with Champagne and stir gently.
Recipe from Park Chinois, London
Featured image: Getty Images