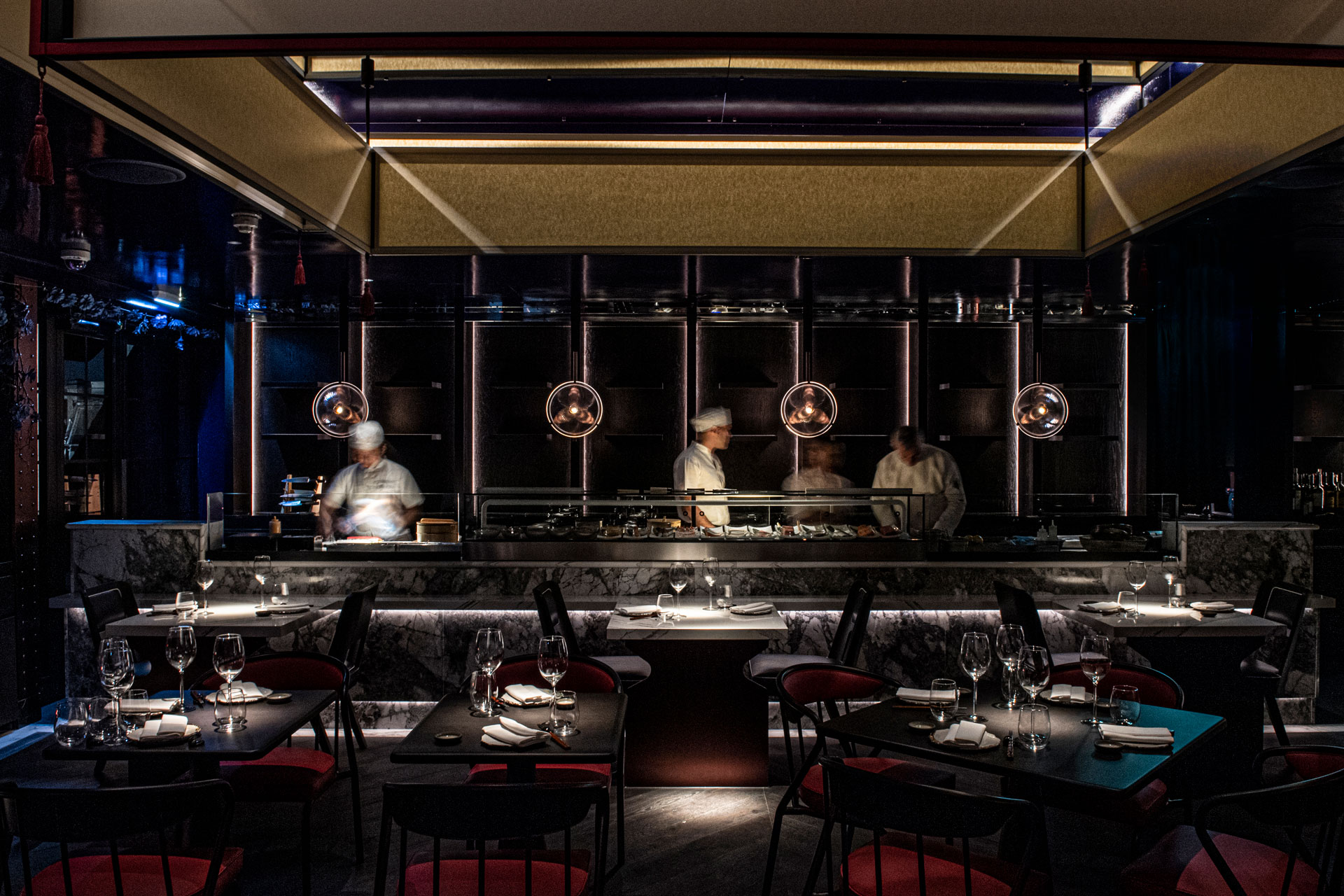 Restaurant of the Week: Aqua Kyoto
---
Rooftop sushi and sake in the heart of central London
Our restaurant of the week is the ever-glamorous Aqua Kyoto.
Review: Aqua Kyoto
Arriving at Oxford Circus tends to be a chaotic experience, with tourists and shoppers meandering about in every direction. Yet just a minute's walk from the station lies a corner of refuge, set high above the hustle and bustle of one of the capital's busiest districts. Tucked away behind an unassuming entrance on Argyll Street is Aqua Kyoto, set on the fifth floor of the former Dickens & Jones building. It's one of two Aqua venues at the location, the other being Aqua Nueva, its Spanish sister – both sitting in the same group as The Shard's Aqua and Hutong restaurants.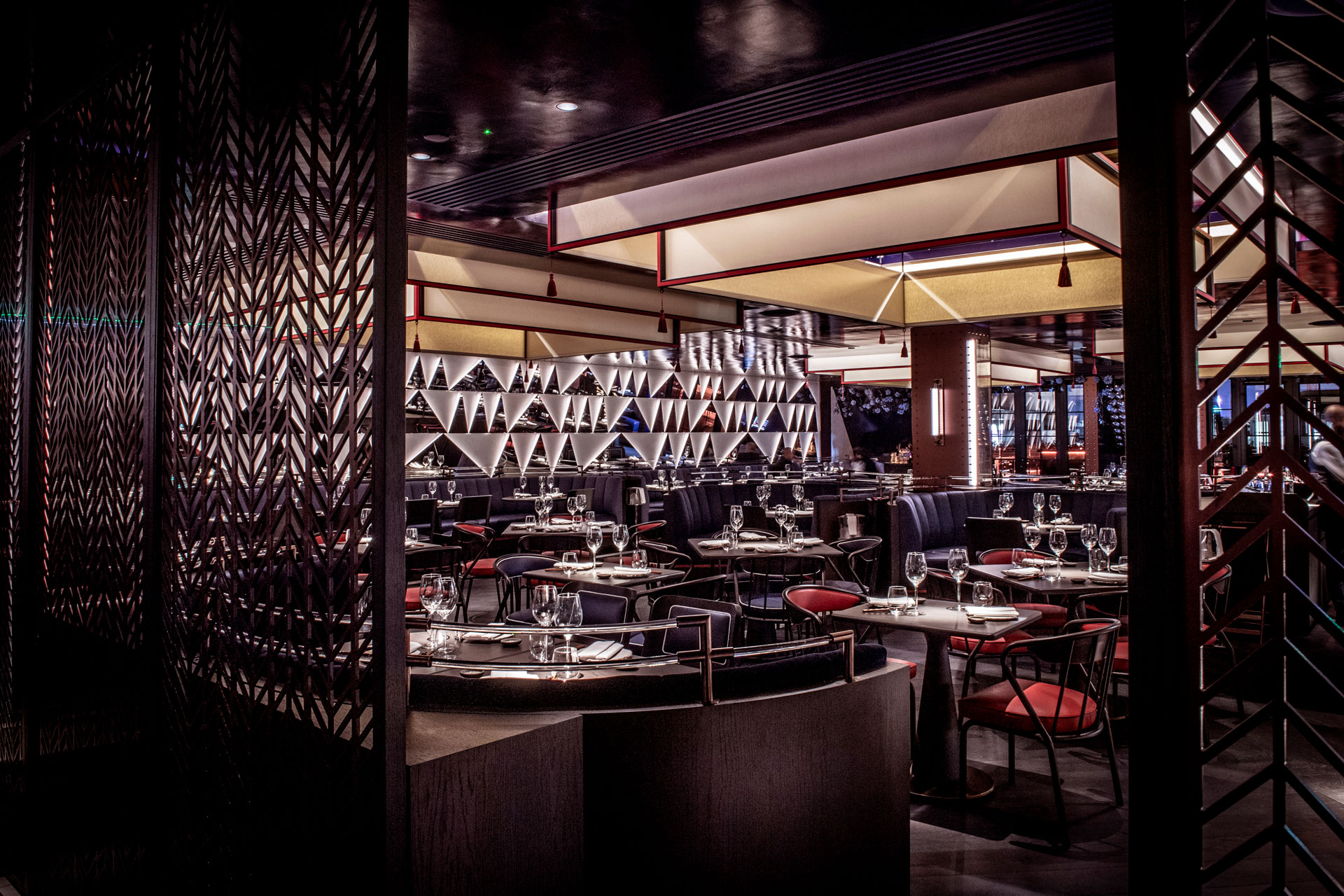 All restaurants in the Aqua group offer a different type of cuisine, and at the Kyoto branch it's all about high-end Japanese food. It has always been a swish spot, but a 2020 refurbishment by Robert Angell Design International ramped up the glitz by introducing a marble-clad sushi counter and a mirrored lighting installation on the wall, which casts a sultry atmosphere across the restaurant.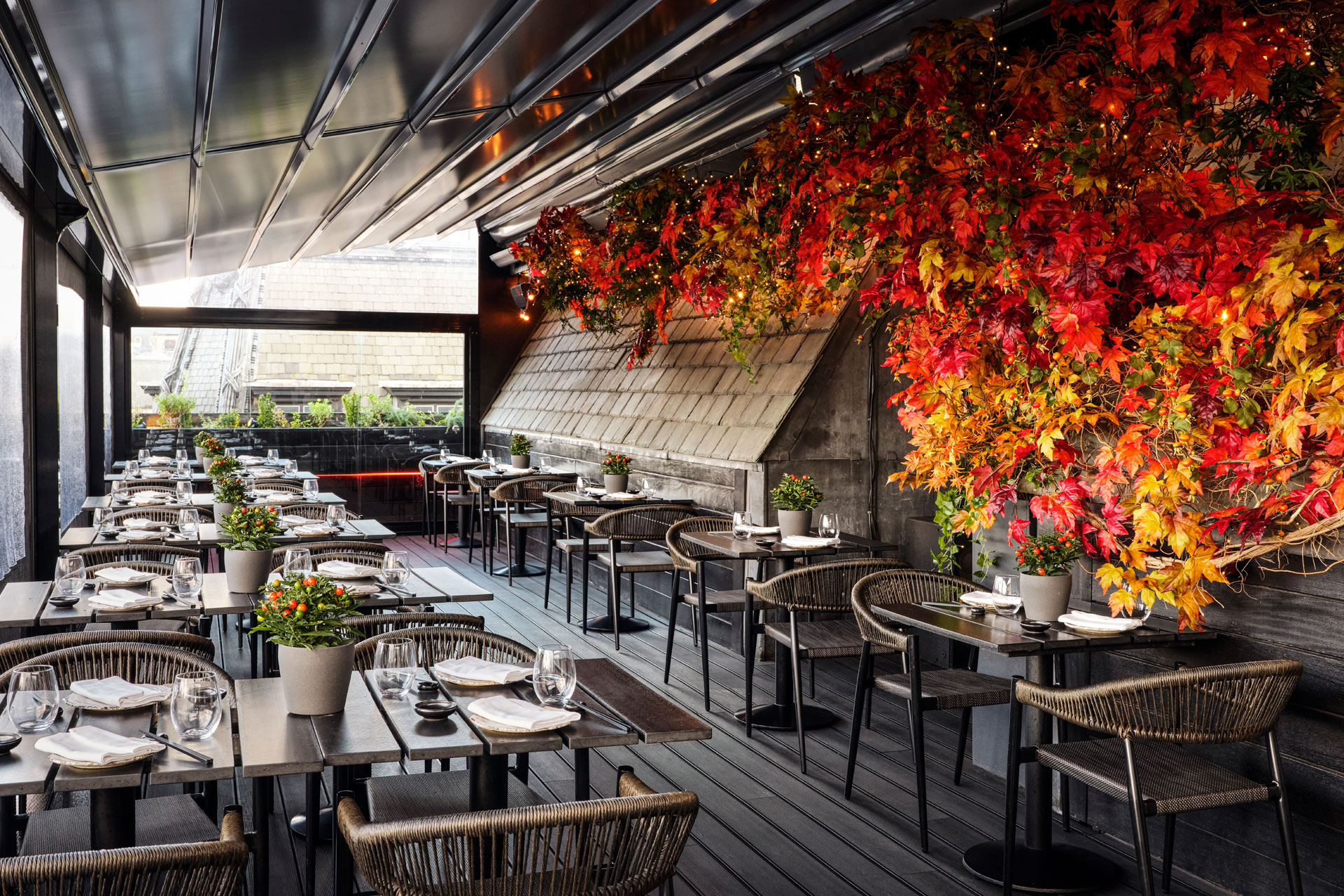 These moody interiors make the perfect setting for date night or a fun meal out with friends. Kick things off with a drink at the bar – or, if the weather is on side, a cocktail on the Fuyu rooftop terrace goes down a treat. There are concoctions to suit all tastes, including the refreshing Japanese Garden – Tanqueray gin, elderflower cordial and wasabi – and the fruity Kyoto Calling, mixed with coconut run, pineapple juice and vanilla bitters. A special winter menu, meanwhile, offers a selection of whisky-based tipples.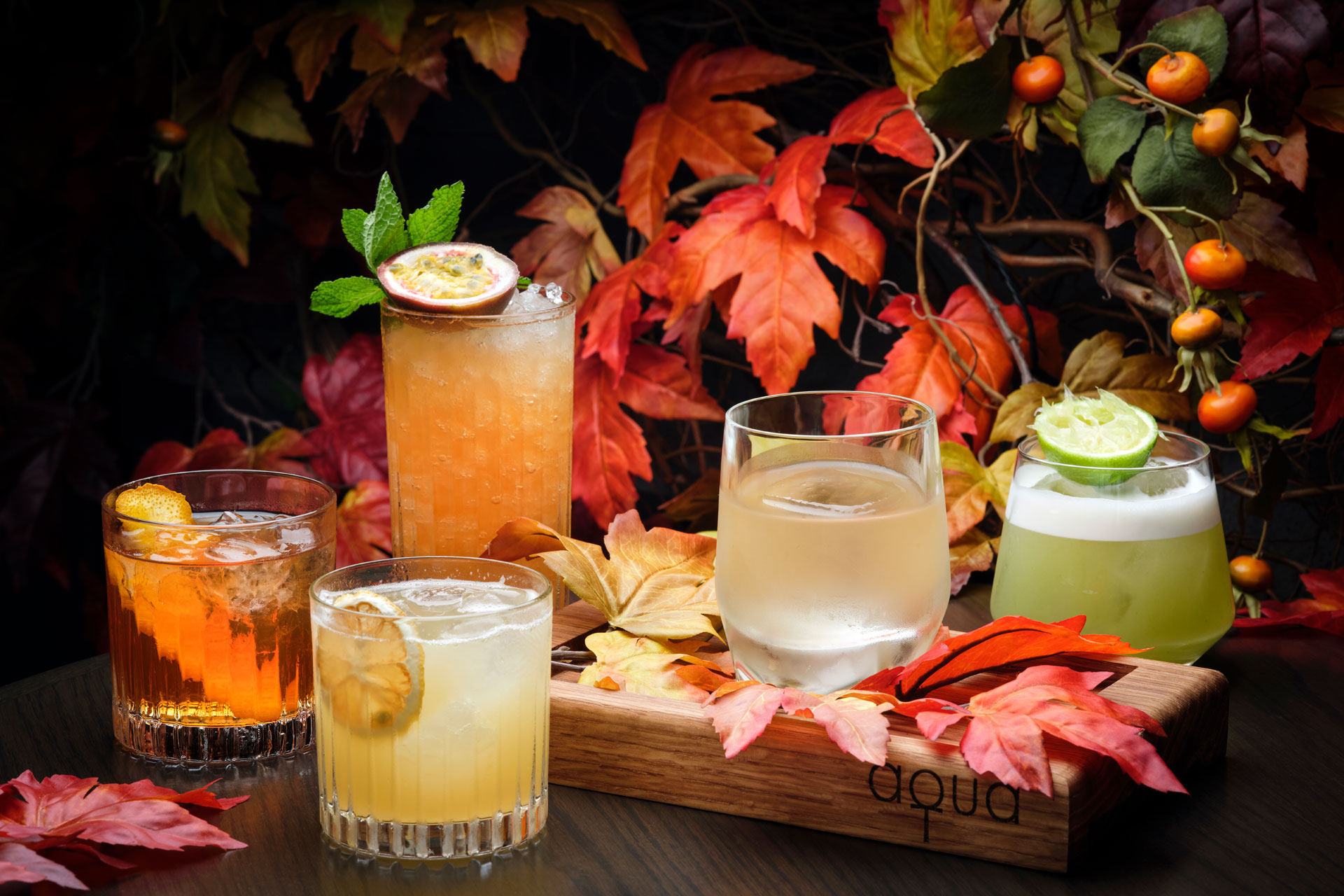 For your meal, head to the large dining room, which brings the spirit of Tokyo's Ginza district to London with velvet banquettes and gold accents. Running things in the kitchen is head chef Anthony Garlando – who brings with him a wealth of experience from top restaurants like Sketch and Zuma.
An expansive menu serves up everything you'd expect from a Japanese restaurant of this calibre. Overwhelmed? The Experience Menu does the hard work for you by picking a section of the chef favourites – that includes rock shrimp tempura and grilled yuzu scallops, with sake, wine and champagne pairings available.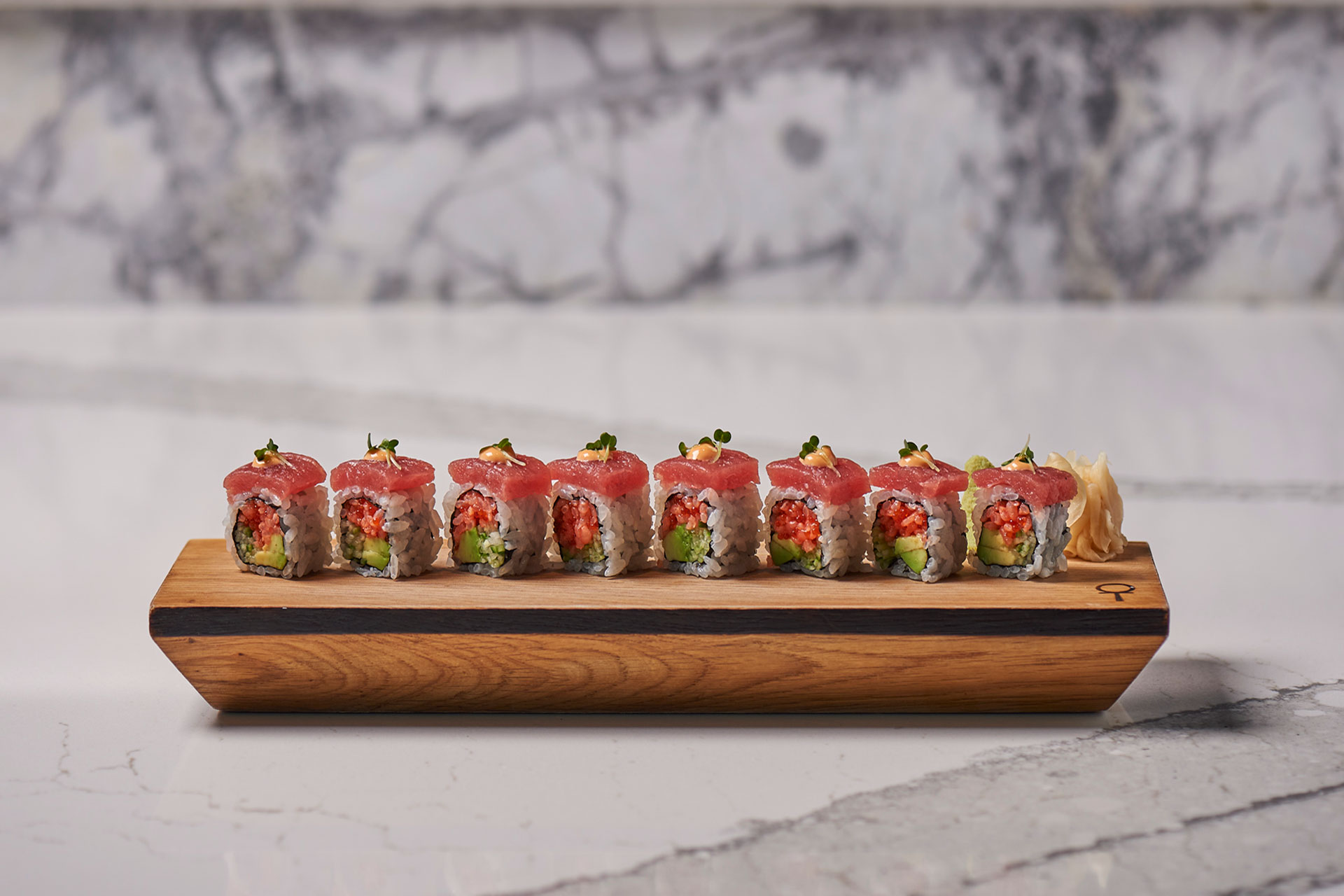 For those braving it alone, begin with some appetisers: an array of small plates like Iberico pork gyoza, beef takati and miso aubergine will set things off to a good start. Next up: sushi. If your wallet can take it, order one of the omakase platters: works of art starring Scottish salmon and Orkney scallop rolls, wagyu beef sashimi and lobster tempura.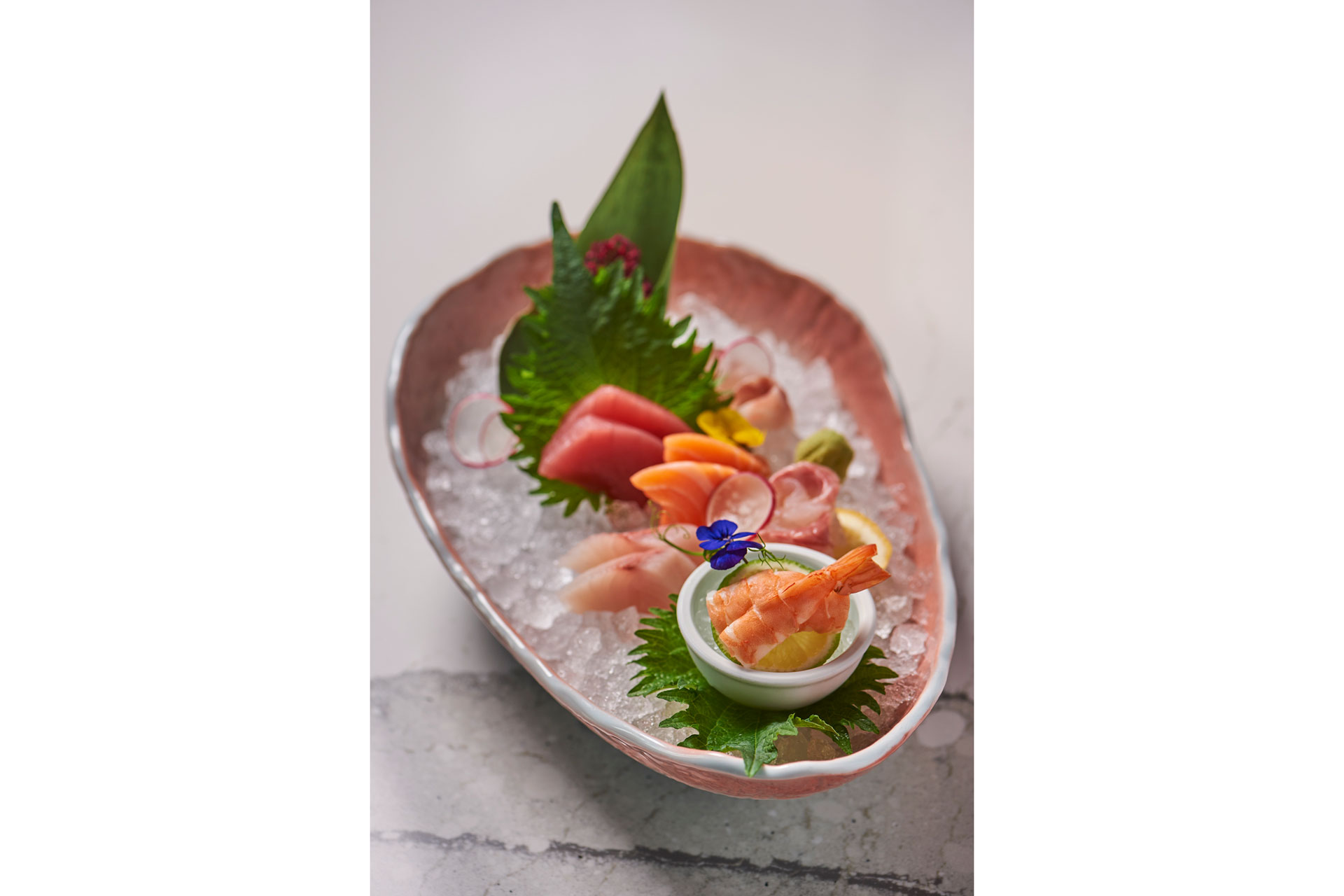 It doesn't stop there though. The robata menu offers a range of sizzling dishes packed with flavour, from miso baby chicken to shiitake mushroom skewers – and of course the Japanese staple, black cod. Elsewhere a wagyu sirloin lives up to expectation (though it will set you back a casual £120), while a matcha green soba noodle dish makes the perfect veggie accompaniment to all that protein. If you have space, finish things on a sweet note with the wasabi and white chocolate parfait sandwich.
Final Word
Aqua Kyoto might not be quite as tall as its Shard sibling, but it has its own merits: a buzzy atmosphere, sleek interiors and an eclectic menu, plus a cosy winter terrace bedecked with Japanese maple plants. Certainly worth battling the Soho crowds for.
BOOK
MORE RESTAURANT REVIEWS: