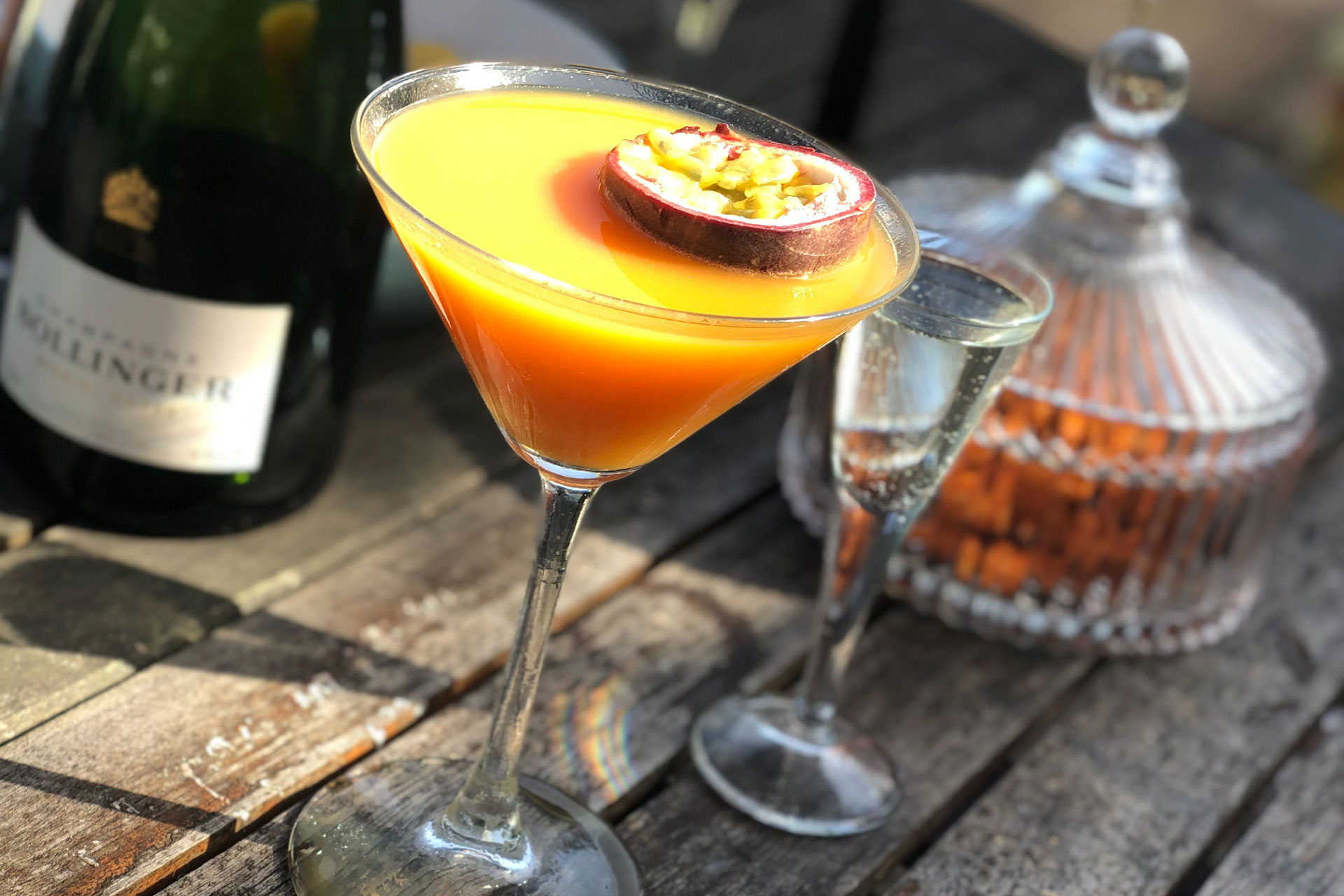 Are You Drinking Your Cocktails Incorrectly?
Read this before you embarrass yourself this summer
There's nothing like a cocktail by the pool, a spritz on a city rooftop, or a martini on date night. But are you drinking yours correctly or getting all mixed up? It's come to our attention that there are some serious faux pas being committed. Make sure you're not muddled when it comes to hosting your next cocktail party. From an out-of-order pornstar martini to a 007 mis-step, impress your mates with this menu of cocktail fails. 
You're Drinking Your Pornstar Martini Wrong
You order your passionfruit martini, you take your little shot of prosecco, you pour it in and take a sip. Right? Wrong. Just in case you didn't already know, the prosecco is a chaser, to freshen the palate. Sip it, darling, before you enjoy your cocktail. 'Pouring the Prosecco can actually ruin the flavours – it alters the taste as it unbalances how the ingredients complement each other,' Abby Matthews, director of The Cocktail Co. told The Spirit Business. 'As for drinking it after, who'd want to cleanse their palate after a delicious drink?'
Stirred, Not Shaken
Turns out James Bond wasn't so 00-clever when it came to his drink order. Despite famously ordering his martini shaken, the fictional spy was mis-shaken, not stirred. Shaking a martini over ice will over-dilute it, while a stirred martini is velvety-smooth. On the other hand, cocktails made with egg whites, cream, or fruit juice should be shaken over ice to beat them into a smooth texture before serving. 
Ice, Ice, Baby 
Speaking of ice, if you're making cocktails at home and wondering what's going wrong, ice is cited as the most common mis-step by the experts. One Four Seasons bar manager told CNBC: 'If you have subpar ice there is a chance that you could over dilute the drink'. He suggests pre-boiling water and using flexible silicone moulds for super-sized cubes with less air in them. 
Tasty Mistake: Negroni Spagliato
Finally, the trendiest Negroni of the moment, the Negroni Spagliato is the biggest mistake you can make. Spagliato literally means 'bungled', 'wrong' or 'mistake' in Italian, so while the replacement of gin with prosecco might be a delicious twist on a classic Negroni, it is, linguistically, a mistake. We're letting this one slide though – keep spritzing up those Negronis and impress (/bore) your companions with this fizzy little fact.