Try this avocado hummus on toast for an update on your usual avocado toast.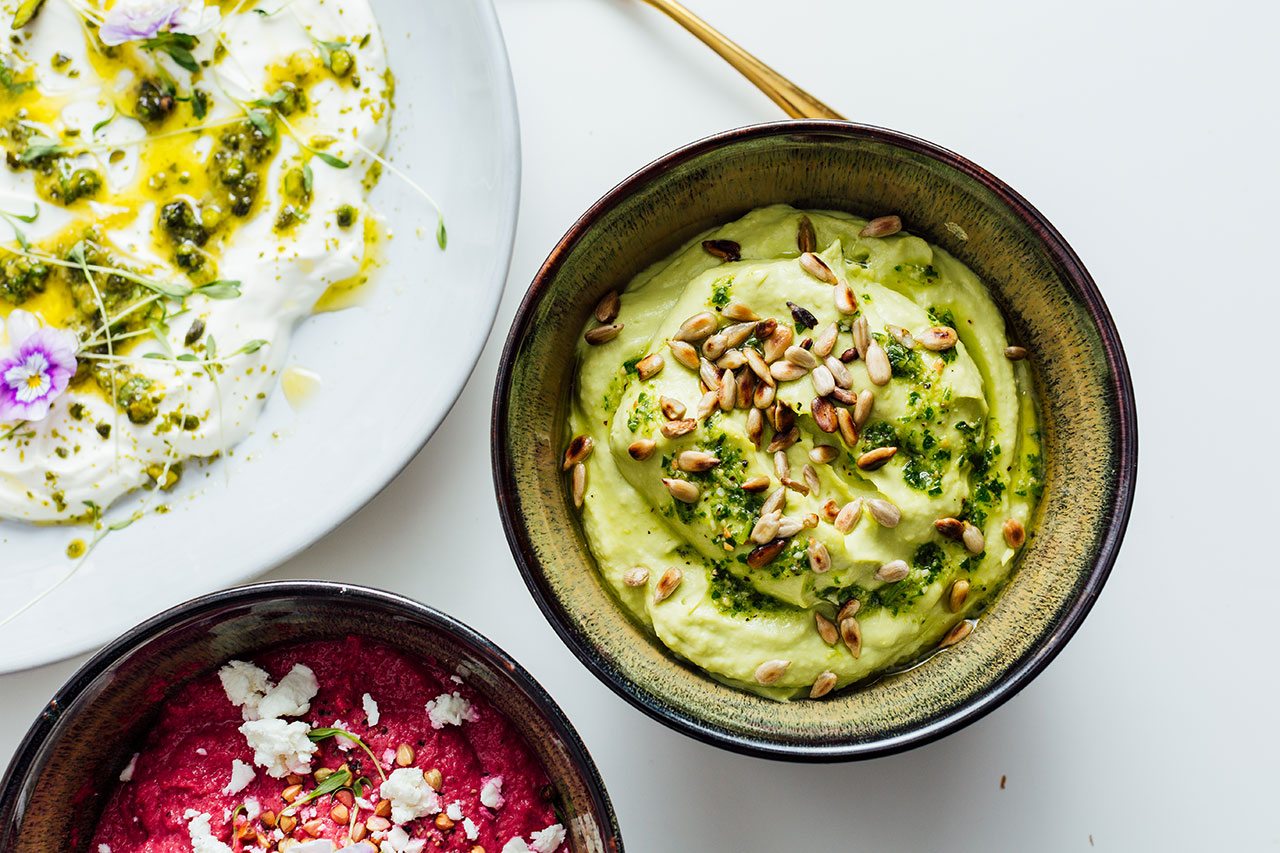 Alex Head, the founder of The Social Pantry, says: 'Creating avocado hummus led me to create my beetroot hummus and many more experiments. Over the years I have found that enjoying a bowl of dip with either homemade or good quality crisps before dinner leads to a very fun dinner party. If your guests are extremely hungry, this quick, simple and inexpensive nibble is perfect to stave off hunger while you all enjoy a drink.'
Ingredients
Serves 4 – 6
1 large, ripe avocado
250g chickpeas
1tsp tahini paste
Juice of 1 lemon
Juice of 1 lime
1tsp pinch of cumin
1tsp pinch of paprika
1 medium chilli, sliced
1tbsp of coriander leaves
1tbsp of mint leaves
1 pinch of Malden sea salt
1 pinch of freshly ground pepper
1 drizzle of good quality olive oil to garnish
Vegetable crisps to serve
Method
Using a food processor to make the hummus makes it very quick, easy and mess free. Cut the avocado in half and de-stone, scoop the flesh out into the food processor. Add the chickpeas, tahini and citrus juice and blitz until smooth, unless you prefer a coarser texture – then pulse the mixture for less time. Add in the cumin, paprika and sliced chilli and blitz again. Use a spatula to scrape the mix out of the food processor into a bowl and gently stir through the herbs. Taste the mix, season to taste and put in a colourful serving ramekin. Serve with some vegetable crisps or on toast. 
TOP TIP:
Serve with a big spoonful of the hummus in the middle of a square white plate for a sophisticated appearance.
MORE FOOD: Apple Cider Vinegar: The New Health Tonic / Recipe: Apple & Cinnamon Baked Oats / 2017 Trend: Luxe Tacos
---