Is it gin o'clock yet? We bring you the ultimate C&TH guide to all things gin, tonic and cocktails. Bottoms up!
Journalist, author and drinks expert Alice Lascelles wrote in Great British Brands 2017:
'The choice of homegrown gins is now positively dizzying. While micro-distillers, including Sipsmith and Sacred, continue to fly the flag (most expertly) for the crisp London Dry style pioneered by Beefeater and Tanqueray in the 19th century, others have been getting more experimental. The innovative East London Liquor Company recently launched a spicy-sweet gin aged in oak, more like a young whisky, while Edgerton produces a rosé gin tinted with pomegranate.

In London, Portobello Gin has opened the capital's first 'gin hotel', The Distillery, in Portobello, a four-floor affair complete with copper pot still, gin museum, two bars, a restaurant and three bedrooms for staying the night. No surprise, then, that the G&T is the drink of the moment, with bars across the country now offering all manner of twists on the classic recipe made with craft gins, artisanal tonics and unusual garnishes. At the Guinness Record-holding Old Bell Inn in Oldham, they list 600 types of gin and 25 types of tonic, while the Green Bar at London's Hotel Café Royal offers 13 twists on the G&T, embellished with everything from chillies and grapefruit to basil and ginger.'
So with the British gin scene growing and growing, what are the places to know, and the brands to try in 2018?
Best Places to Drink Gin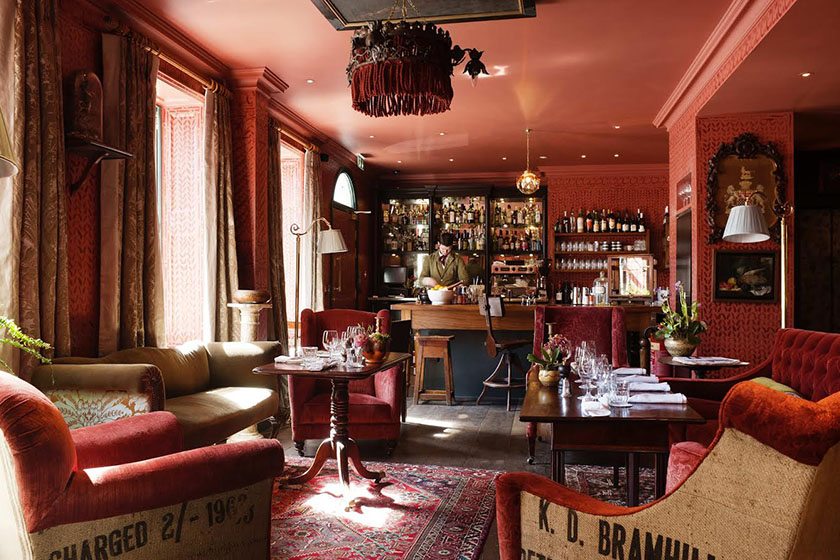 The Oliver Conquest – Moorgate
A hidden gem for gin drinkers, this pub in Moorgate delivers top-notch gin at affordable prices, a rarity in London. Behind the bar you can see the wealth of botanicals that are used to garnish each specific gin according to its flavour profile. 70 Leman St, London E1 8EU
The Distillery Gin Hotel – Notting Hill
GinTonica is the bar at the first Gin Hotel just off Portabello Road. With over 100 varieties of gin, GinTonica serves their gin the Spanish way with 50ml servings in a 'Copa de balon'. If you have one too many, you can even stay the night in one of the two hotel rooms. Or try one of their cocktails at home (recipe below). 186 Portobello Road, London, W11 1LA
Mr Fogg's – Covent Garden
The gin parlour upstairs at Mr Fogg's is a treat for any gin lover. They have a host of gin-based events from Gin Tea to a Gin Safari tasting masterclass. If that seems a bit much, just pop by for a really good G&T. 1 New Row, London WC2N 4EA
Little Bird Gin – Maltby St
This Maltby Street Market pop-up bar is onsite at the gin distillery, celebrating its South London origin. Little Bird believe the best way to enjoy a G&T is on the rocks with 50ml of Little Bird Gin, Fever-Tree Mediterranean tonic, and a pink grapefruit wheel. We'll leave you to decide whether you agree… The Little Bird Residency, Ropewalk, Maltby Street Market, London SE1 3PA
The Zetter Townhouse – Clerkenwell
Drinks expert Tony Conigliaro is in charge at The ZTH Cocktail Lounge and rightly so. The recipes pay homage to the area's distilling heritage and there are plenty of homemade cordials and infusions that sit behind the apothecary-style counter on hand for your ideal gin pairing. The Köln Martini is great, made with Beefeater gin, dry Martini and köln aromatics (a specially created edible scent that can also be worn on the skin as a perfume). Pop by and see for yourself. 49-50 St John's Square, London EC1V 4JJ
The Brands
Slingsby Artisan Gin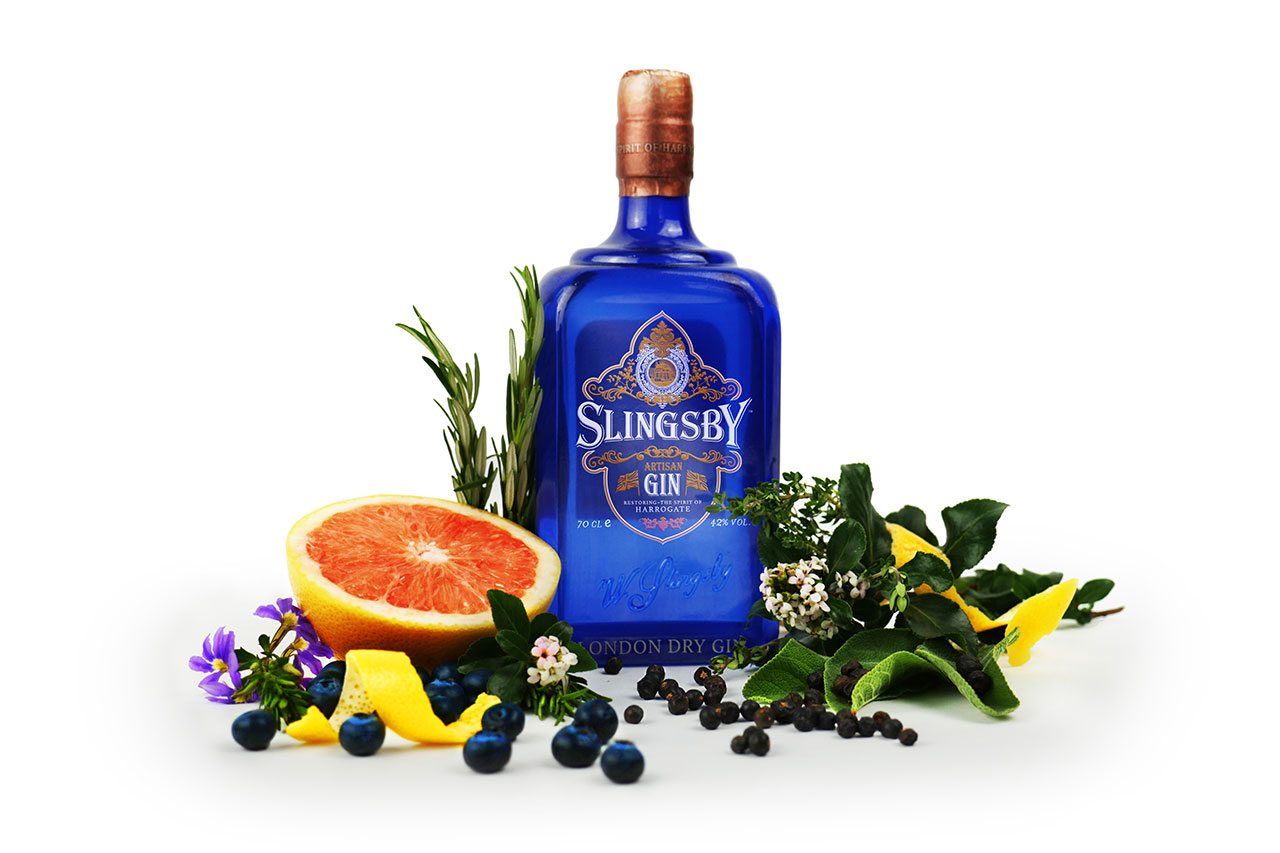 The new kid on the block, Slingsby gin launched in September 2015, and quickly became a favourite among Harrods shoppers (making it the fastest selling gin brand at the luxury department store).
Here's what you need to know: It's made with the finest natural and locally sourced botanicals, Harrogate aquifer water and pure single grain spirit. Half of the botanicals are grown within the grounds of Harrogate's very own Rudding Park Garden, and the bespoke blue glass bottle is inspired by a 19th-century chemist shop bottle and features a hand-made cork stop. From £39.99
The Distillery, Portobello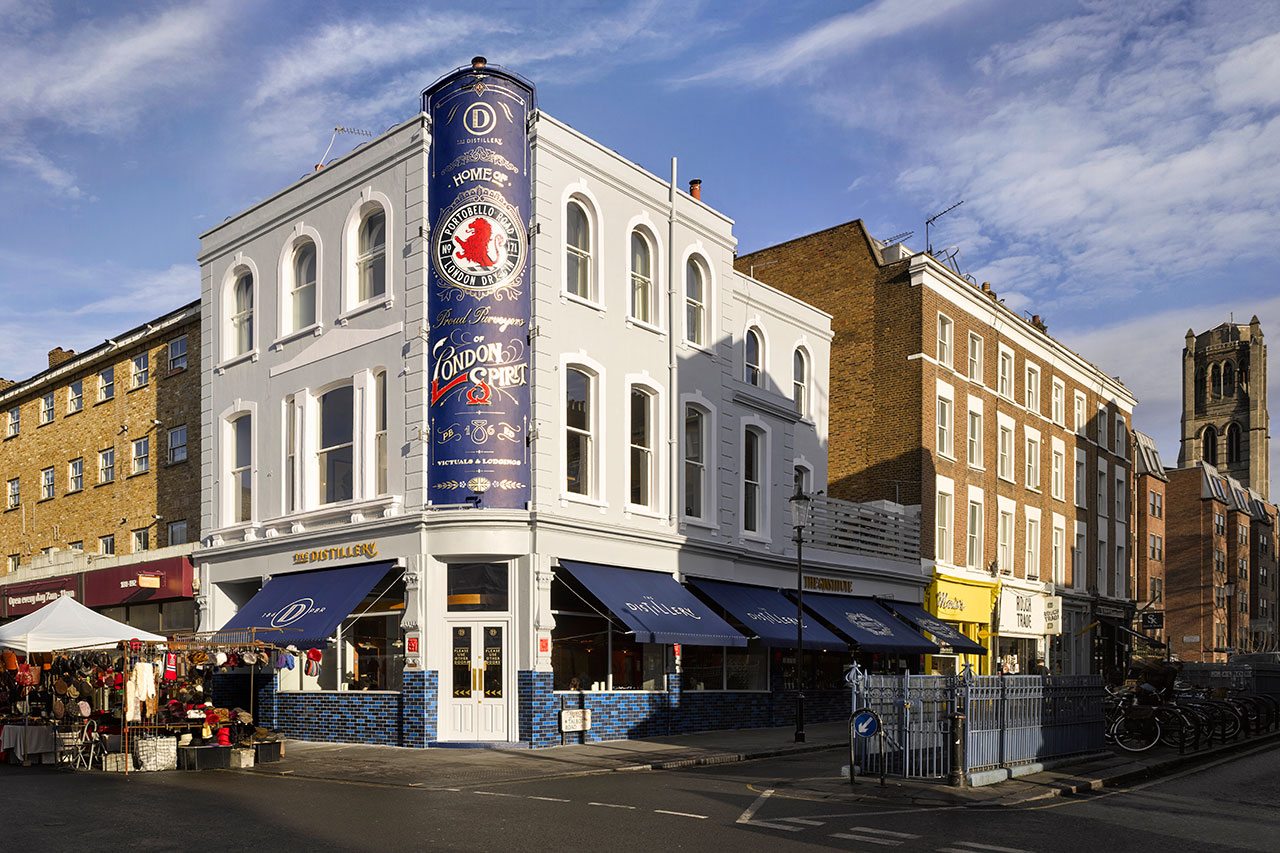 For the ultimate gin experience, The Distillery is a must visit. As the first 'boutique gin hotel' you won't be able to immerse yourself further than a stay at The Distillery. The hotel opened its doors a couple of years ago, inviting visitors to drink, eat, make and sleep all things gin. The historic four-floor venue (a former public house) has been completely transformed by purveyors of London spirit, Portobello Road Gin. The Distillery features a working distillery, two bars and restaurants, a gin museum, a gin-making experience, off-licensed shop and three characterful guest rooms. The Distillery became the new production site of the artisan spirit, Portobello Road Gin.  
The Old Curiosity Gin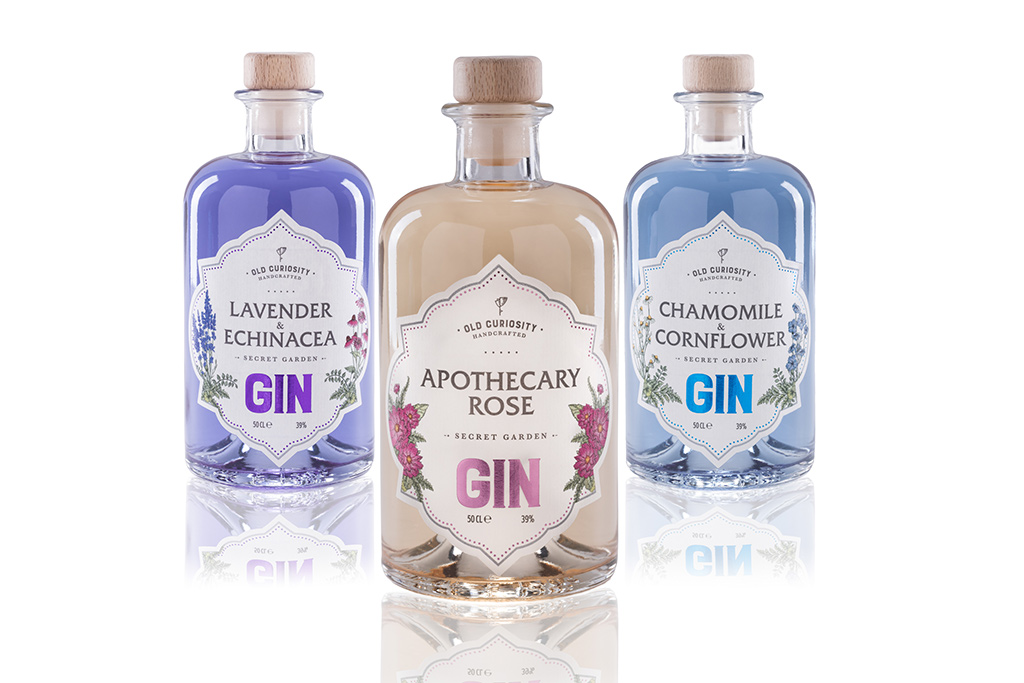 Brand new Edinburgh-based distillery The Old Curiosity has just launched its first bottles of gin which are 100% naturally distilled. They use floral botanicals free from chemicals, sugars, fruit extracts and flavour compounds – and what's more, by adding tonic the spirit's colour changes, adding a bit of magic to gin o'clock. The Distillery is the latest venture from Steve Ross and Hamish Martin, a renowned Scottish herbologist who owns a 7.5-acre paradise called the Secret Herb Garden. Produce from here is used to create the floral gins, which are available from 1 February 2018 at Harvey Nichols, and come in Apothecary Rose, Lavender & Echinacea and Chamomile & Cornflower. £42 for 50cl bottle, theoldcuriosity.co.uk
Martin Miller's Gin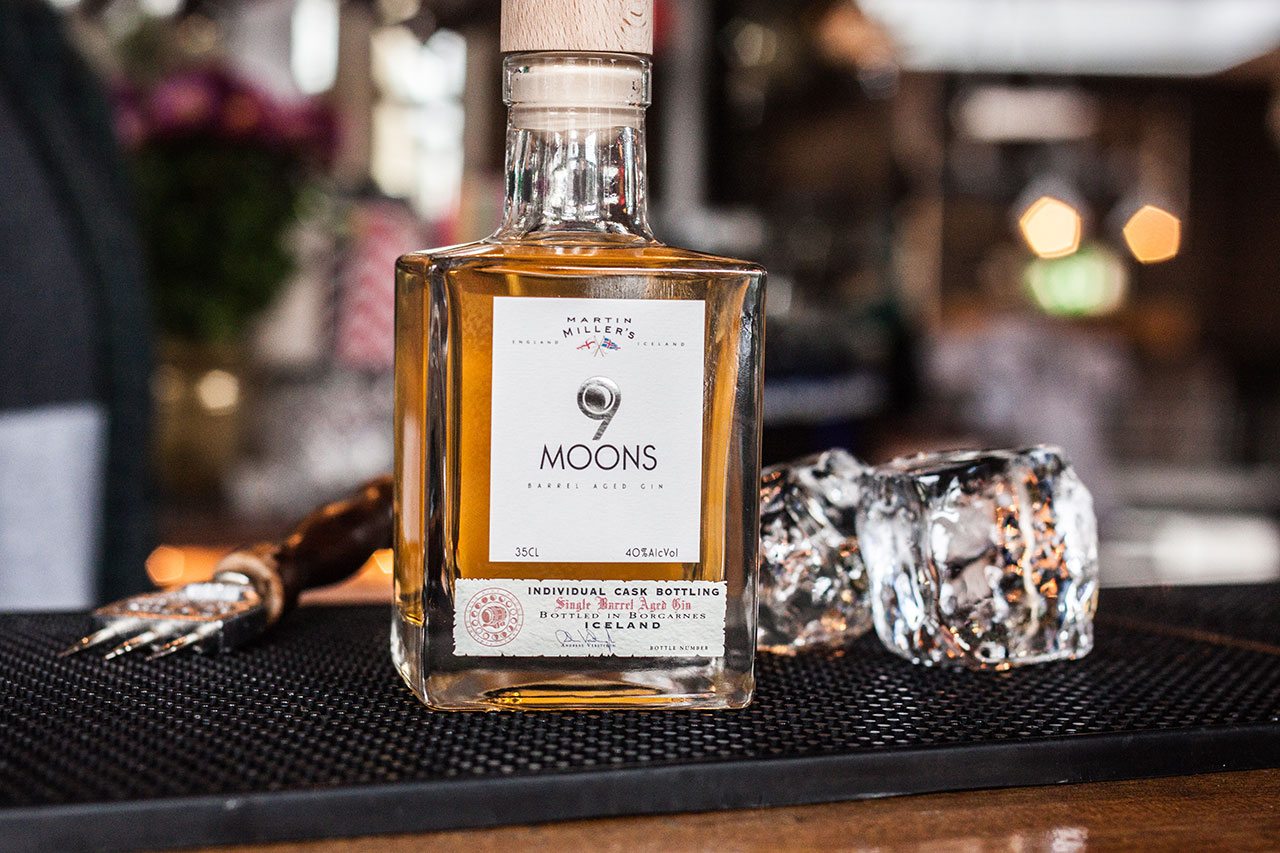 Martin Millers's gin has launched 9 Moons, a single cask aged gin. This new aged gin shares the same DNA as Martin Miller's Gin, with citrus and juniper characteristics but is distinctly augmented, with deeper complexity alongside a wonderful mix of vanilla sweetness and hints of creaminess and light oak. This aged gin comes from a single new Bourbon oak cask. It is filled with high-strength Martin Miller's Gin then aged for 9 months, or 9 moons (get it?), in Martin Miller's Gin's barrel store in Borgarnes, Iceland. £65, martinmillersgin.com
Hepple Gin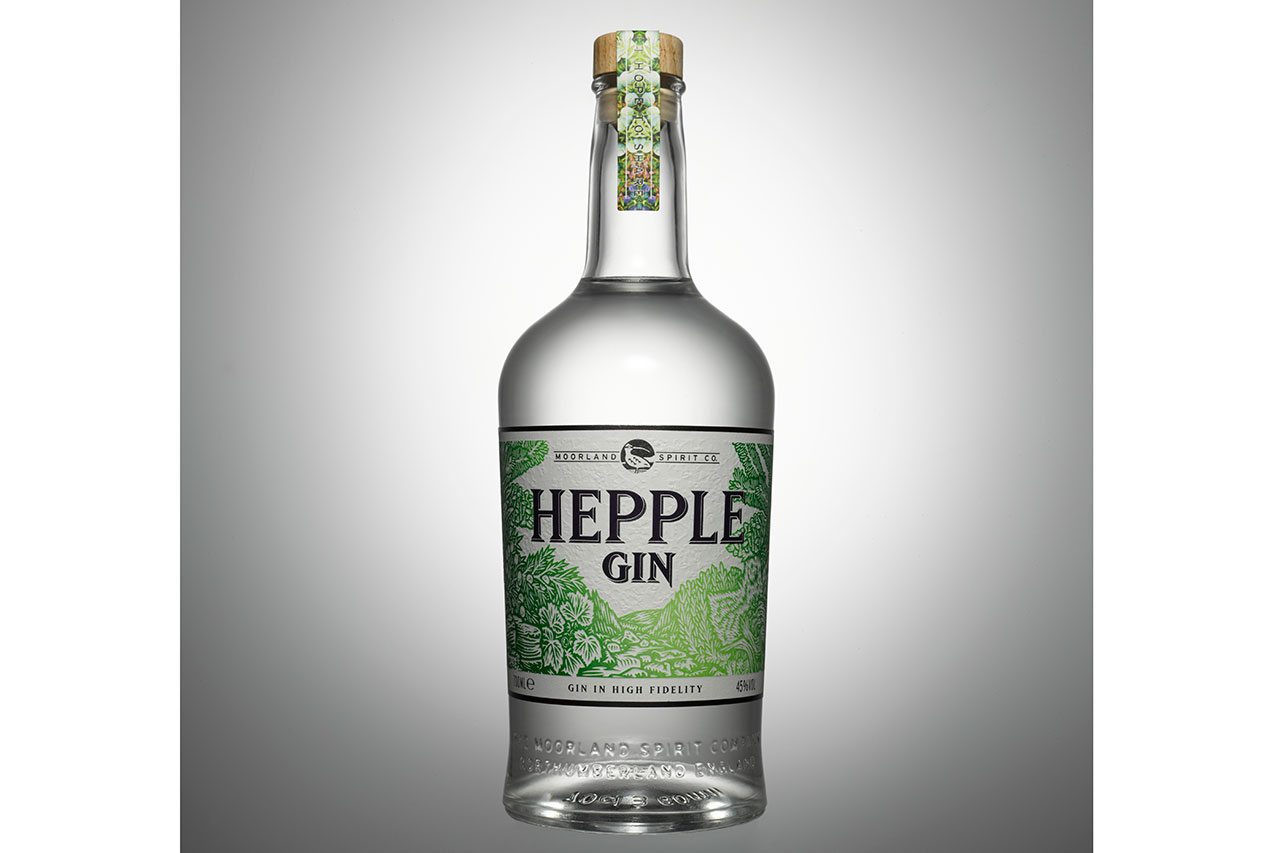 Located in the Northumbria Moors, this botanical and juniper-heavy gin is ideal for true fans. Made by using a technique normally found to make the most luxurious perfumes, the team at Hepple have developed a way to extract the purest expression of juniper. This gives the gin its unique finish and flavour. From £36.55, hepple-gin.com
Sipsmith

Sipsmith's distillery was the first copper pot distillery based in London for nearly 200 years. The Sipsmith London Dry gin has become one of the most popular small-batch British gins around, while innovative flavours such as Lemon Drizzle gin are great when you want something a little different.  From £25, sipsmith.com
The Cocktails
G'vine Nouaison 
A Mediterranean G & T, packed with fresh floral flavours, hints of green apple, grape and ripe stone fruits. A soft and subtle bitterness from a lighter style tonic water compliment the soft flavours of the gin. Light and refreshing.
40ml G'Vine Nouaison gin

15ml Floc de Gascogne

2 dashes of Fee Brothers plum bitters


1 bottles of Fever-Tree Mediterranean Tonic, dehydrated lemon, grapes & mint for the garnish 
Take a Copa de Balon glass (if you don't have one a large wine glass will suffice). Fill the glass with ice all the way to the top packing the ice in, this is important as it keeps the drink colder and stronger for longer. Add a large measure of G'Vine Nouaison gin (40ml), 15ml Floc de Gascogne Rouge (Partially fermented grape juice fortified with Armagnac) and top with one full bottle of Fever Tree Mediterranean tonic water.
Give the drink a good stir, mixing all the ingredients together and garnish with a slice of dehydrated lemon, 3-4 grapes and a large sprig of fresh mint. Finally, add 2 dashes of Fee Brothers Plum bitters, it's important you do this on top as it's mainly for nose rather than flavour in the drink. 
Signora di Rosa
Hepple Gin, Bergamot, Pomegranate and Sweet Geranium
50ml Hepple Gin
22.5ml Pomegranate and Geranium Syrup
10ml Bergamot Juice
10ml Lemon Juice
5ml Egg White
Dry shake without ice first and then shake on rock ice. Double strain into a chilled coupe and then garnish with a small twist of Bergamot.
Hepple Gin & Tonic
50ml Hepple Gin
100ml Naturally light Tonic
Garnish with lemon
For the sugar rim: blend Douglas fir needles, sugar and citric acid.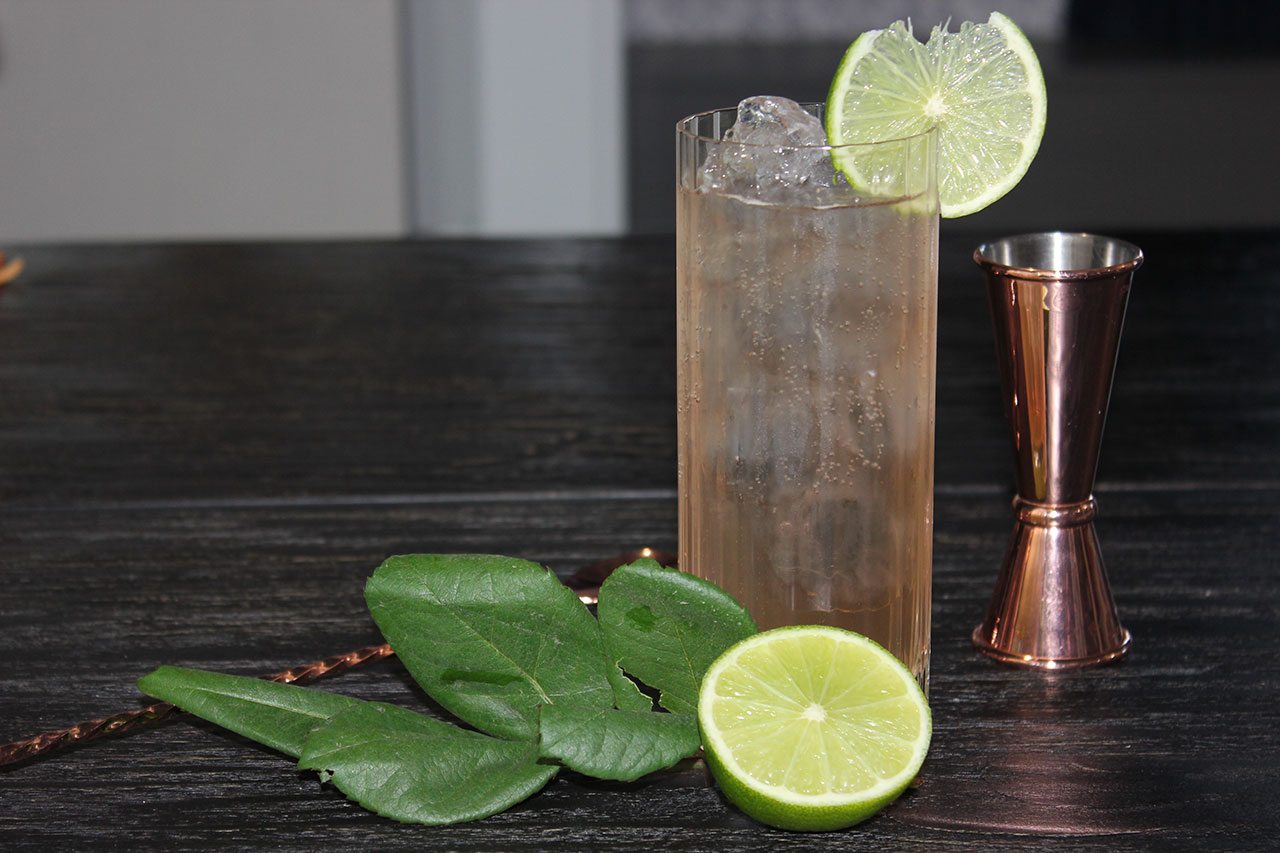 St Valentine's Thorn 
35ml Slingsby Rhubarb Gin

15ml Bronte Liqueur

25ml Fresh Lime Juice


10ml Agave
Shake, double strain and top with ginger ale.
Resident Slingsby mixologist, Alex Hanson says, 'The initial sweetness of the Yorkshire rhubarb followed by a bitter tang of zesty lime juice makes an elegant and refreshing Valentine's serve.'
MORE DRINKS: 3 Twists on the Classic Margarita | Champagne Trends 2018 & Where to Drink it | The Best Selling Champagne Brands in the World | Martini Cocktail Recipes
---