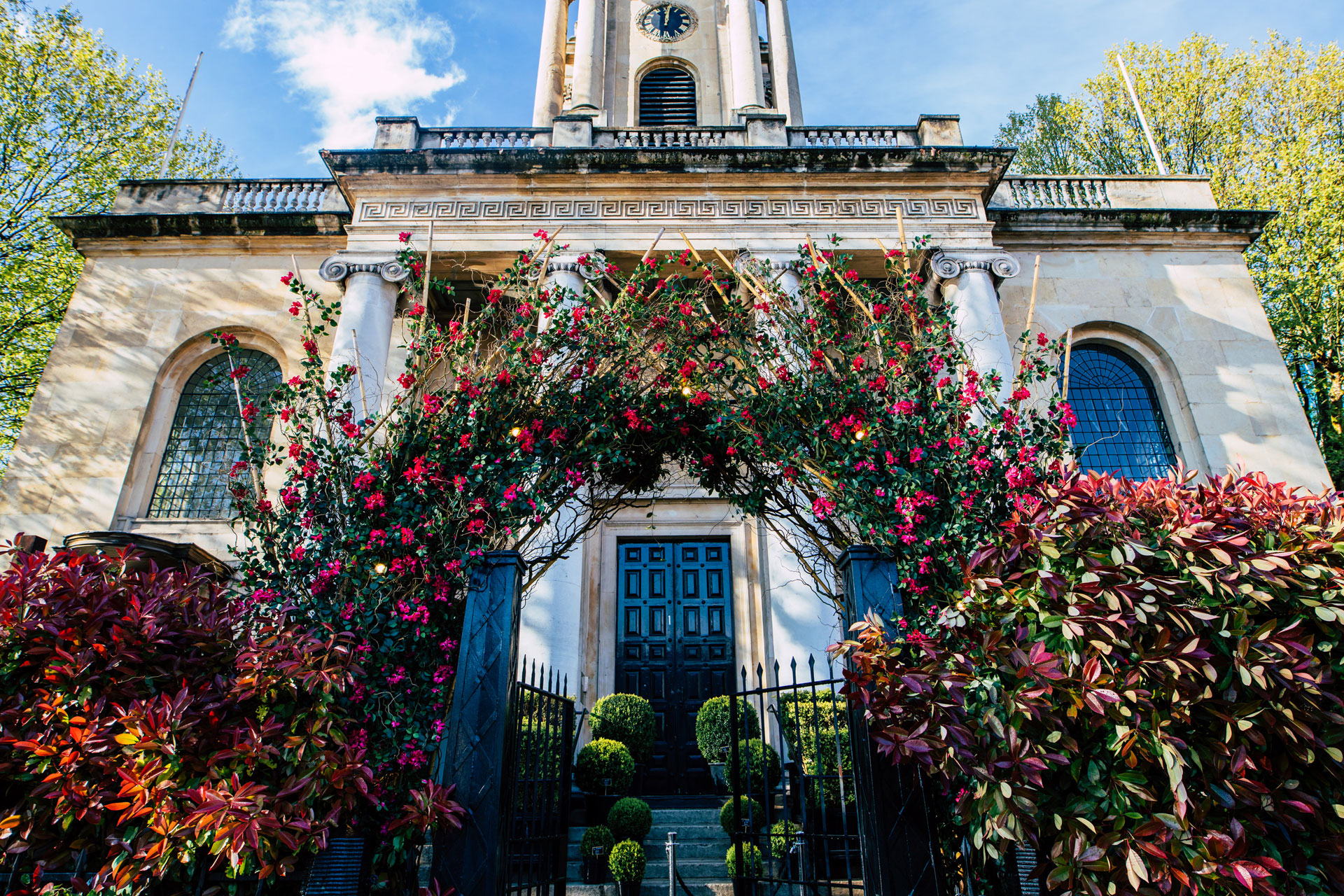 Restaurant Review: Chameleon
---
Al fresco Israeli-inspired dining in the heart of the capital
Ellie Smith reviews Chameleon, Marylebone's recently opened restaurant and horticultural hangout
Restaurant of the Week: Chameleon
Despite being located off a busy road in central London, there's a tropical feel to Chameleon. The new restaurant wraps around the base of One Marylebone, the former church designed by Sir John Soane – normally used as an events space. Guests can dine in God's Garden, an al fresco lounge soundtracked by live music from the resident DJ, or set up camp in a wisteria-clad private greenhouse. The latter ranges from romantic beach hut-sized cabins to larger spaces fitting up to 30 guests – all adorned in vines and flowers, with seasonally-changing décor. Feeling inspired? Pick up some blooms from the on-site daily changing flower market.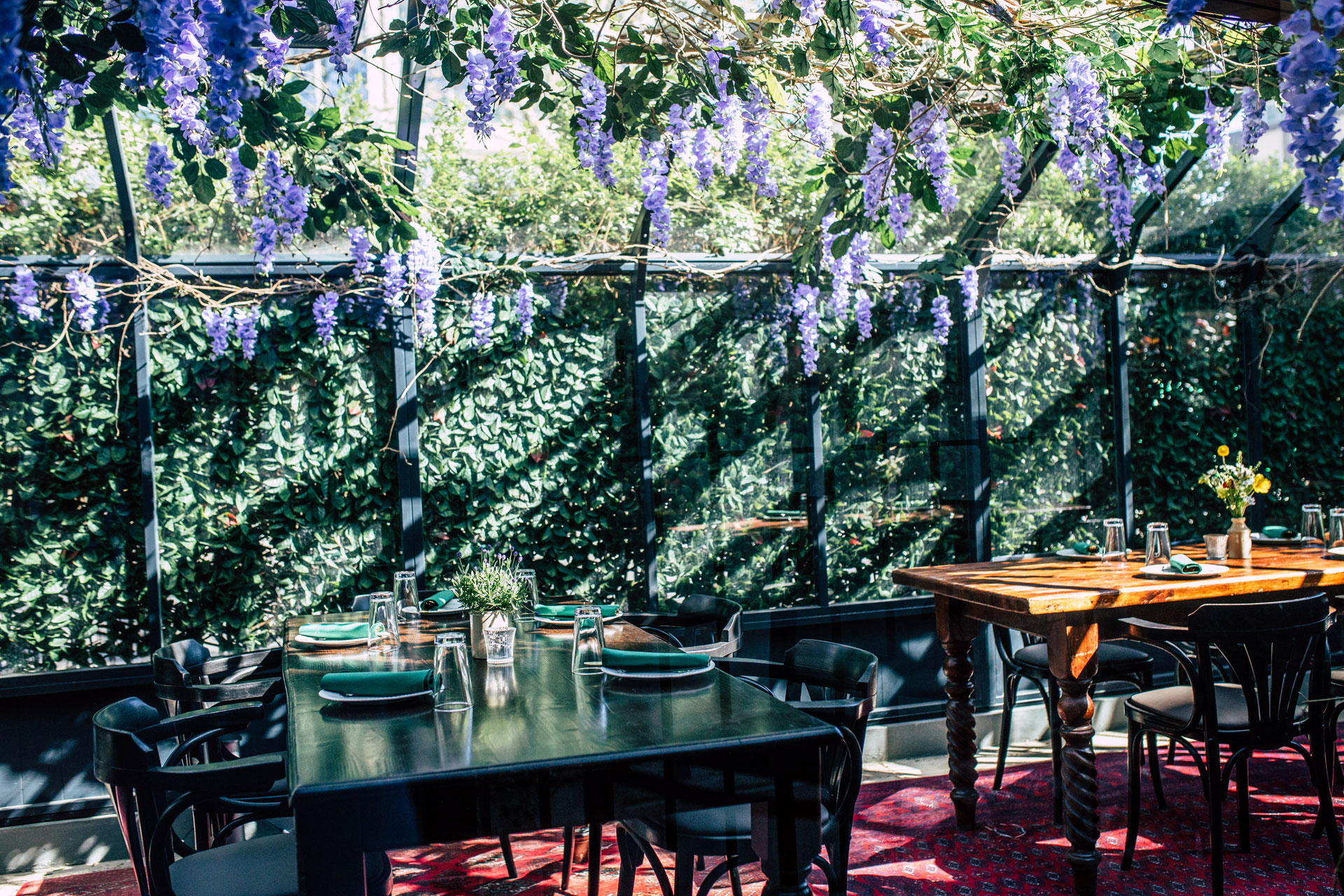 From this botanical oasis, Israeli chef Elior Balbul and his team serve up a colourful menu of Tel Aviv-style sharing plates. For starters there's an exciting selection of dips – coal roasted aubergine with goats cheese, for example, and harissa with tahini and za'atar – to be soaked up with perfectly light and airy Kubbana brioche. Other small plates include a unique take on yellowtail sashimi served with sumac and crispy buckwheat, plus beetroot cured salmon laced with lemon aioli and black quinoa.
Larger plates, too, are packed with flavour – with vegetables taking centre stage. The humble cabbage is braised and smoked before being spiced up with salsa verde and pecorino; while cauliflower is chargrilled and served with black lentil salad, saffron and cucumber gazpacho. A surprising highlight was the Fattoush salad, a fresh mix of datterini tomatoes, aubergine, feta and pita chips. It's not all veggie though: there's also succulent slow-cooked lamb with charred sweet potato, pan-fried squid with chickpeas, and sea bass with white asparagus, spinach and greens.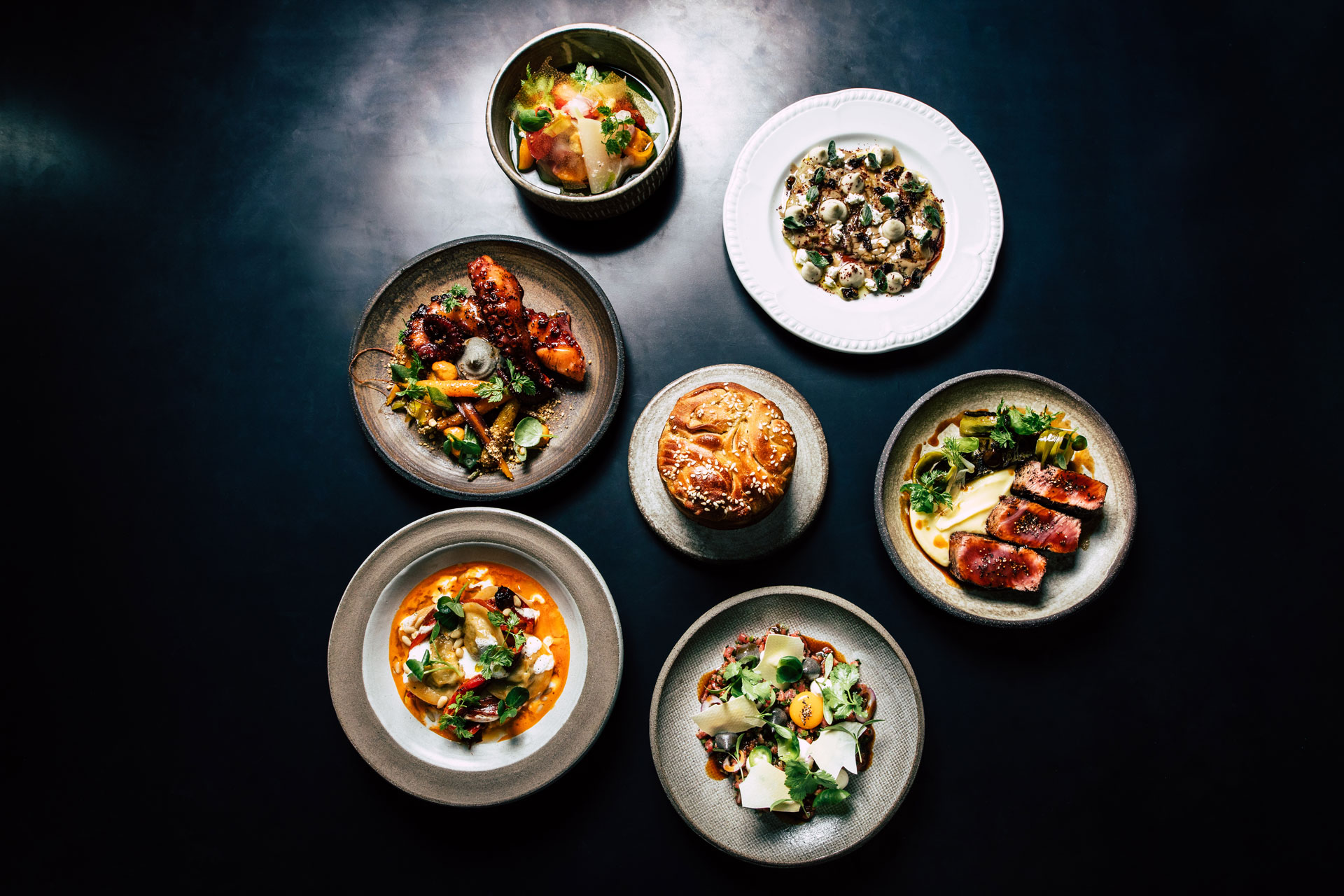 For those who haven't got much room left for dessert, the raspberry and mint sorbet makes the perfect light palette cleanser. But if you can manage it, the chocolate and hazelnut ice cream cookie – which is topped with caramelised popcorn – is a real treat.
Cocktails are another highlight. A freshly squeezed pomegranate margarita called The Rimon is the restaurant's signature tipple, but there's something for all tastes. The Lychee Bellini is a fruity mix of poached lychee, Lanique rose and prosecco, while God's Garden Fizz is the perfect refresher featuring Plymouth gin, confit rhubarb and elderflower. There are also Middle Eastern twists on classics, like the Fig Negroni and the Date Old Fashioned.
Though idyllic in summer, Chameleon is designed for all seasons, with canopies and heaters there to save the day on cool or rainy evenings. The atmosphere is buzzy yet laid-back; the staff friendly and welcoming – which makes it easy to while away hours amid the greenery.
HOW TO BOOK:
MORE RESTAURANT REVIEWS: