How to Have the Best New Year's Eve at Home
See ya later, 2021
Here we are again. After another year of ups and downs, many of us will be planning a second New Year's Eve at home as Covid cases continue to soar. Although big parties may be off the cards, there's still plenty of ways to make it a celebration to remember at home. Here's to ending 2021 on a high.
How To Celebrate New Year's Eve at Home
Make the cocktails you've always wanted to try
Your drinks trolley is bulging with bottles, but somehow cocktail hour never quite manages to happen… sound familiar? But a New Year's Eve at home is the perfect time to dust off that cocktail shaker, and master the drinks you'd normally be ordering from the bar. Espresso martini fan? We've got a recipe with a delicious orange twist. Looking for a twist on mulled wine? We've got that too. Alternatively, if you want to make things even easier, just order your favourites from our round-up of the best cocktail delivery kits. Cheers to that!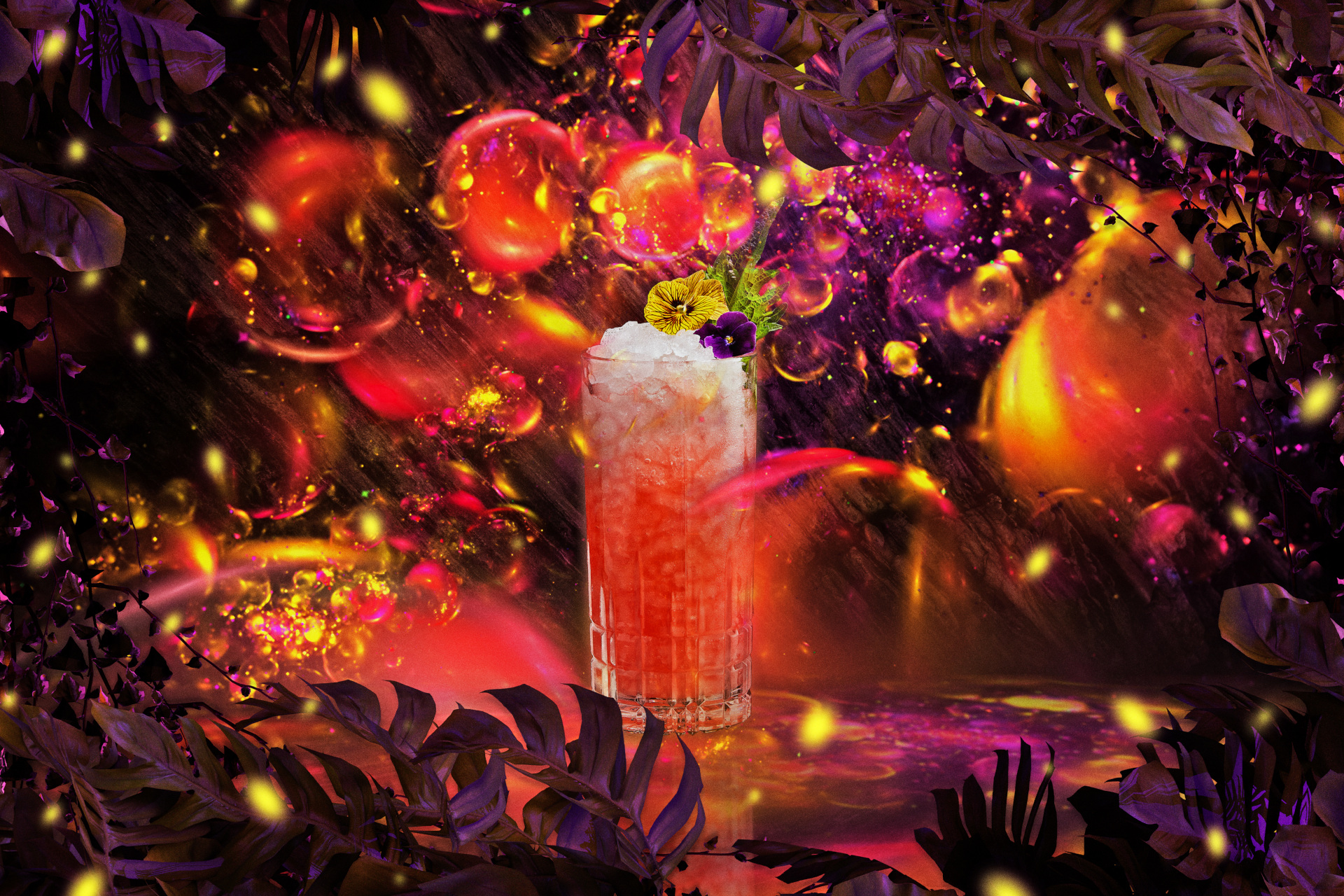 Order in
Many restaurants will be bringing the celebrations to you this year, extending delivery options with a NYE-themed menu. If you're stuck at home in London, get the party going with Chotto Matte's New Year's Eve Sharing Menu in partnership with The House of Suntory – expect to find venue favourites sashimi tartar, wagyu sirloin and miso marinated chicken. If all you fancy are the drinks, try the New Year's Eve Cocktail package, a selection of exclusive cocktails including the Nikkei Margarita, the Orizuru (topped with a traditional origami crane) and the Fuji Blossom. Sharing Menu from £250 for two people and Cocktail package from £95 for two people, packages can be reserved later this month via the restaurant's website, chotto-matte.com.
Award-winning restaurant Sumosan Twiga is also getting in on the action with a NYE home delivery package. Create the ultimate dinner party with great food, sparklers, table decorations and a party playlist, which are all included in the package. Dine on the likes of Hamachi tiradito, wagyu nigiri and ribeye steak, crack open the bubbly and let the new year start on a high. From £320 for two people, packages can be reserved via [email protected], by calling 020 3096 0222 or by booking through Supper (available to pre-order from 25 December 2021).
Cook up a feast
Love or loathe Christmas food, by New Year's Eve you'll probably be ready to switch up your menu for something a whole lot lighter than turkey, mince pies and Quality Street. How about fragrant, Moroccan-inspired lamb shank and coucous on filo pastry? Or pan-fried cod with a pesto and breadcrumb topping? Or you can order a DIY recipe kit from an amazing restaurant, for a gourmet experience in your own kitchen. And don't forget to make it a night to remember with a beautiful tablescape.
Have a watch party with themed outfits
Zoom quizzes are so 2020. Instead, sign your friends and family up to a film watch party, so you can all enjoy a favourite film or TV show at the same time – services like Netflix, Amazon Prime, Disney Channel, Hulu and HBO all offer the technology. Go one better, and dress up as your favourite character from the film to really get the party going. These British films are all worth a watch.
Pop some champagne
It's been another tricky year, but that doesn't mean you still can't celebrate your New Year's Eve at home. So pop open a bottle of champagne – or go local with its cousin from across the channel, English sparkling wine. You deserve it.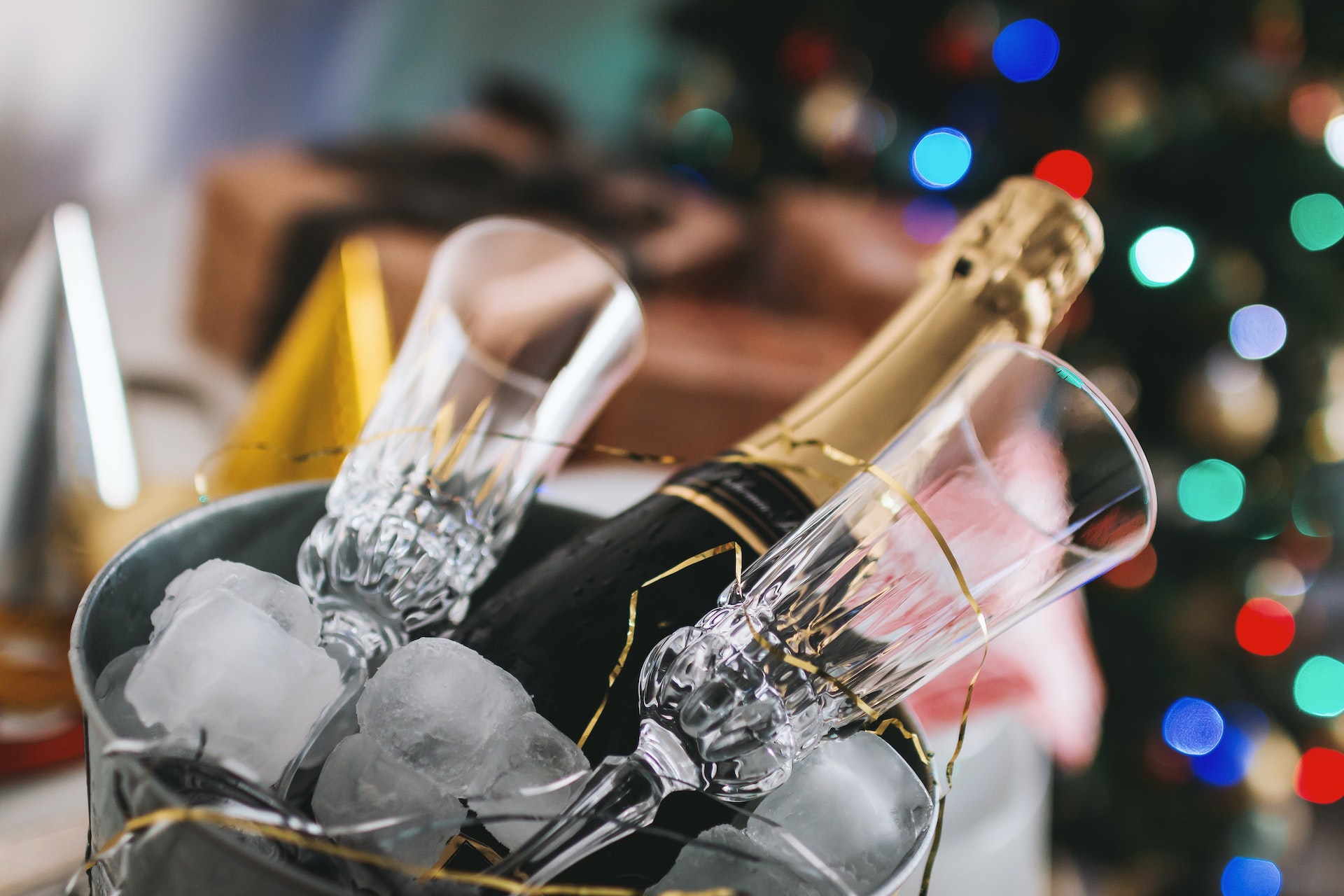 Write down everything you're leaving behind in 2021, and what you're hoping for 2022
On average, New Year's resolutions are ditched by 17 January. Instead of making an all-or-nothing resolution, consider what you'd like to leave behind in the old year – bad habits, negative decisions, toxic relationships – and write down what you're hoping and manifesting for in the New Year.
Plan the year ahead
Leave 2021 behind for good by making a list of plans for 2022. Whether that's booking that bucket list holiday, finally going for your dream career, moving to the country, or spending more time with friends and family, get some concrete plans in the calendar – ideally with dates, too. Getting started early will help ensure 2021 is your best year yet.
READ MORE:
The Luxury List / Best Winter Terraces