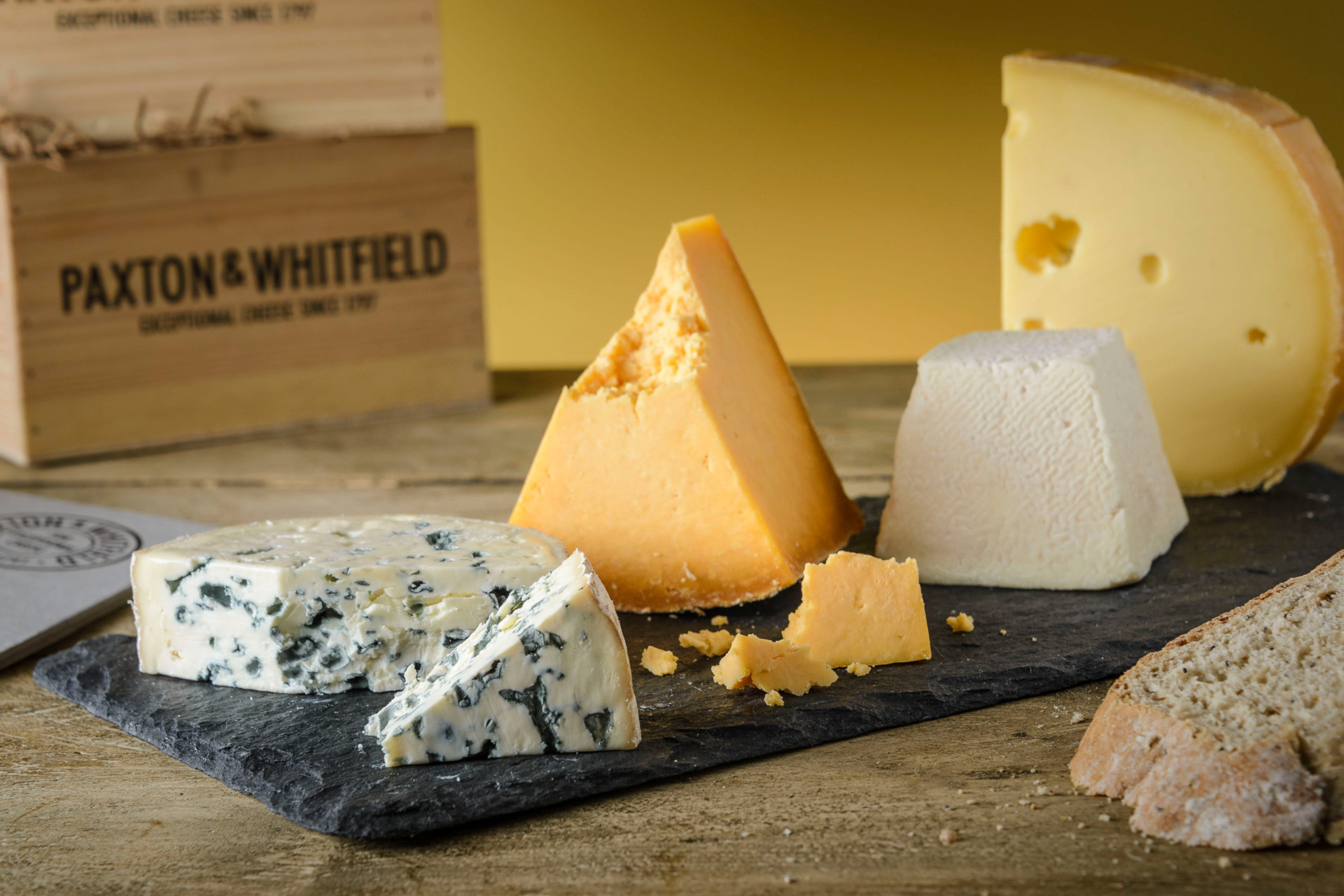 What To Serve On A Cheeseboard This Autumn
Tips from cheesemonger Paxton & Whitfield
By Felicity Carter | 3 months ago
As the nights draw in, it's time for a cheeseboard and red wine. And here to help as the cosy season starts is Dan Bliss, cheese buyer for the UK's oldest cheesemonger Paxton & Whitfield, with some artisan cheese recommendations for your cheeseboard this autumn.
What To Serve On A Cheeseboard This Autumn
Little Rollright
Vacherin Mont D'Or season is upon us and it's the time of year when oozey gooey spruce wrapped cheeses really come into their own.
We love this British spin on a cheese that is made in the Cotswolds. This is the creation of David Jowett, a young British cheesemaker who used to work for Paxton & Whitfield. The milk used to make the cheese comes from nine different breeds of cow from King Stone Farm. The herd has 120 cows and about 70 per cent of them have got Brown Swiss in them. Rollright has a peachy coloured rind that complements the pale, unctuous inner paste, and has a delicious full flavour that is savoury and meaty with hints of sweet buttery notes.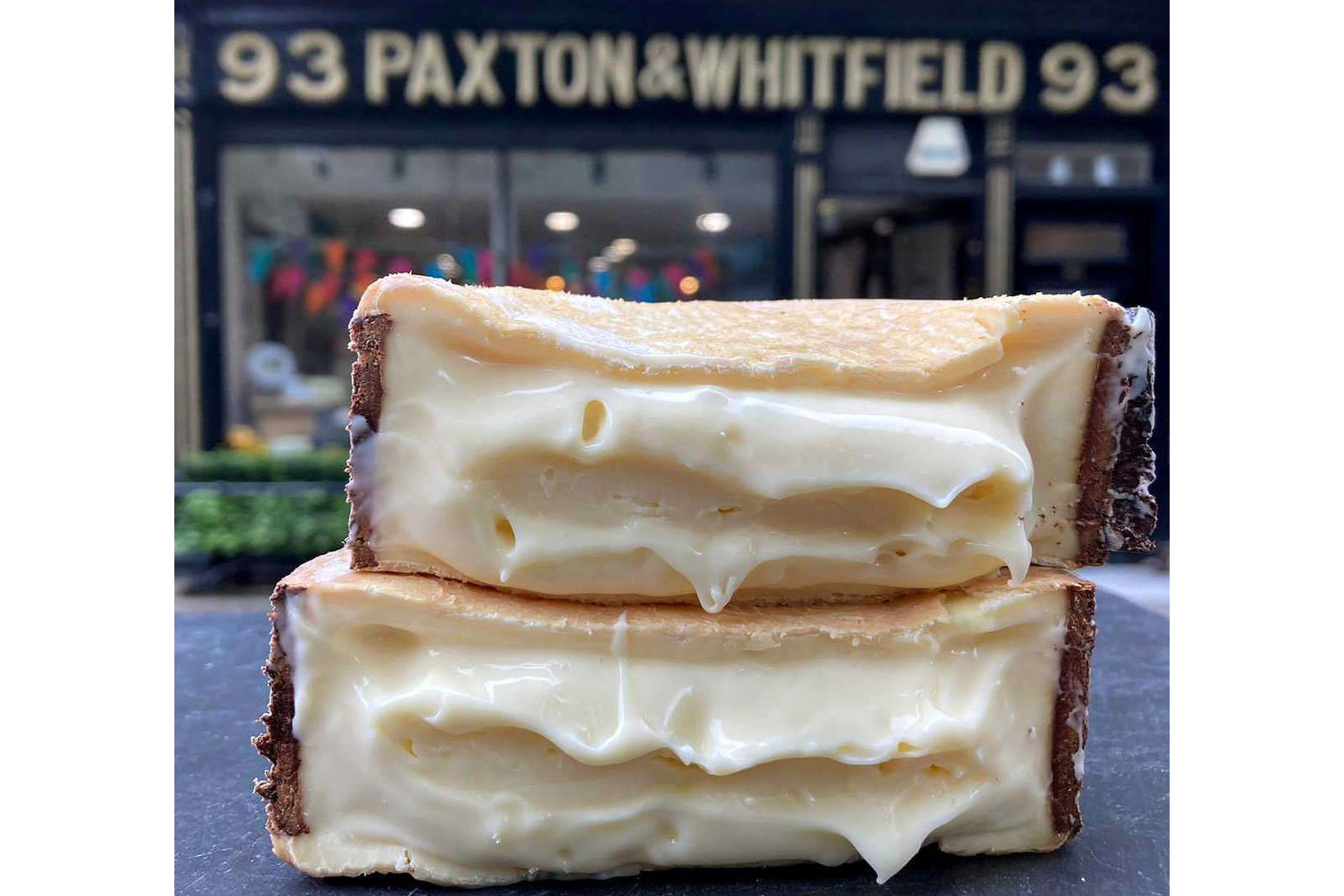 Mothais Sur Feuille
As the end of fresh goats' milk season approaches, we like to celebrate the delicious cheeses that come from it. Aged on a chestnut leaf, Mothais Sur Feuille seems perfectly 'fall' appropriate. This tangy goat's cheese is made in the Poitou-Charentes region located in Western France and is matured in Paxton & Whitfield's brand-new cheese maturing rooms in Gloucestershire. It is made by cheesemaker Paul Georgelet, who learnt his skills from watching the older women in his village make cheese when he was younger. He is proud that he has learnt nothing from theory – all from practice. Ninety per cent of the milk he uses to make the cheeses come from his own goats.
Mothais Sur Feuille is oval and is wrapped in a dried chestnut leaf, a key characteristic. Apart from being aesthetic the leaf has another important role; it takes moisture from the cheese, but also retains and returns it when the cheese needs it (this is seen in a mature cheese when it's broken in half as the half where the leaf has been in contact retains a creamy crust). It is therefore very important that the leaf is left on the cheese until it is eaten. Expect a full, complex and rich flavour with a creamy, firm texture.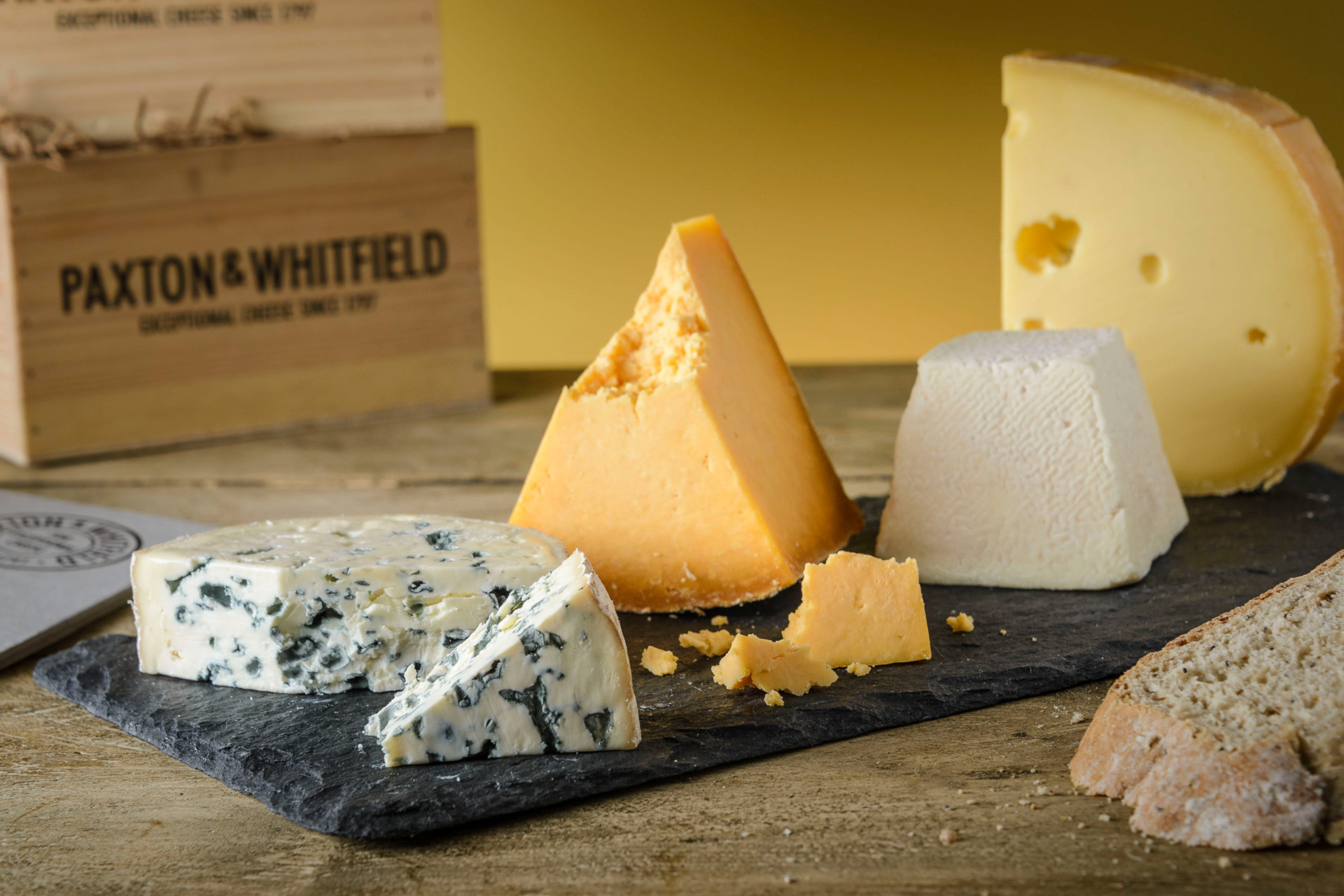 Schnebelhorn
Alpine cheeses are always wonderful at this time of year, and Schnebelhorn, a double cream cheese, is hugely comforting as the weather gets cooler – and is delicious when melted for extra comfort factor. This fantastically named cheese is so called thanks to the highest peak in the region from which it hails, Saint Gallen, near to Zurich, Switzerland. The Guentensperger family have been making cheese for three generations, traditionally focussing on the classic cheese Appenzeller. Due to the quirk of the Appenzeller PDO, only a limited amount of cheese is allowed to be produced each year and so the cheesemakers have focussed their attentions on making interesting and unusual cheeses that still have that Alpine quality that is so loved.
Schnebelhorn is made with added cream, creating an intensely rich and toothsome texture with a fantastic full flavour. Made with milk exclusively from cattle that have been grazing on high altitude pastures, the wheels of cheese weigh around 6kg each. This means that unlike its much larger Alpine cousin Gruyere, Schnebelhorn is best enjoyed at an eight-month age profile, meaning that the batches we have for Christmas will have been made with incredible spring milk.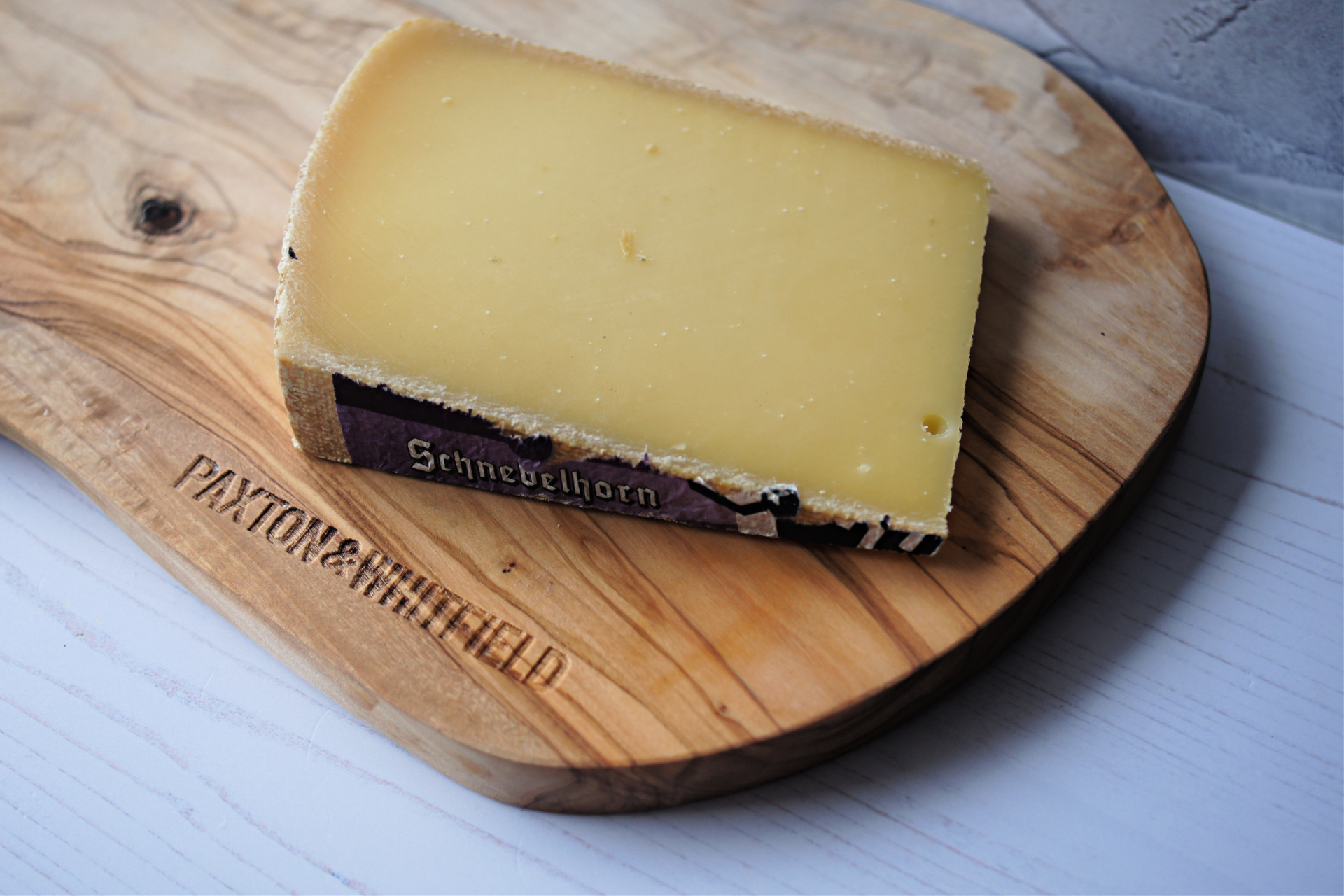 Sparkenhoe Shropshire Blue
As the weather cools, blue cheeses really come into their own, made with the lush summer milk. This year we have fallen in love with raw milk Sparkenhoe Shropshire Blue. Its amber coloured paste is reminiscent of autumn foliage. According to records, Paxton & Whitfield was instrumental in ensuring that Shropshire Blue cheese was introduced into English production in the 1970s, the recipe was originally a Scottish cheese, made in Inverness. Paxton's has helped to facilitate the continued production of the cheese because it was so popular on its counters.
Today, Sparkenhoe Shropshire Blue is a raw-milk cheese made by second generation cheese maker Will Clarke in Upton, a small hamlet in the Southwest Leicestershire countryside on a working dairy farm called Sparkenhoe Farm. The cheese has a mellow, rich and buttery taste and is a delicious hue of orange and blue on an autumn cheeseboard.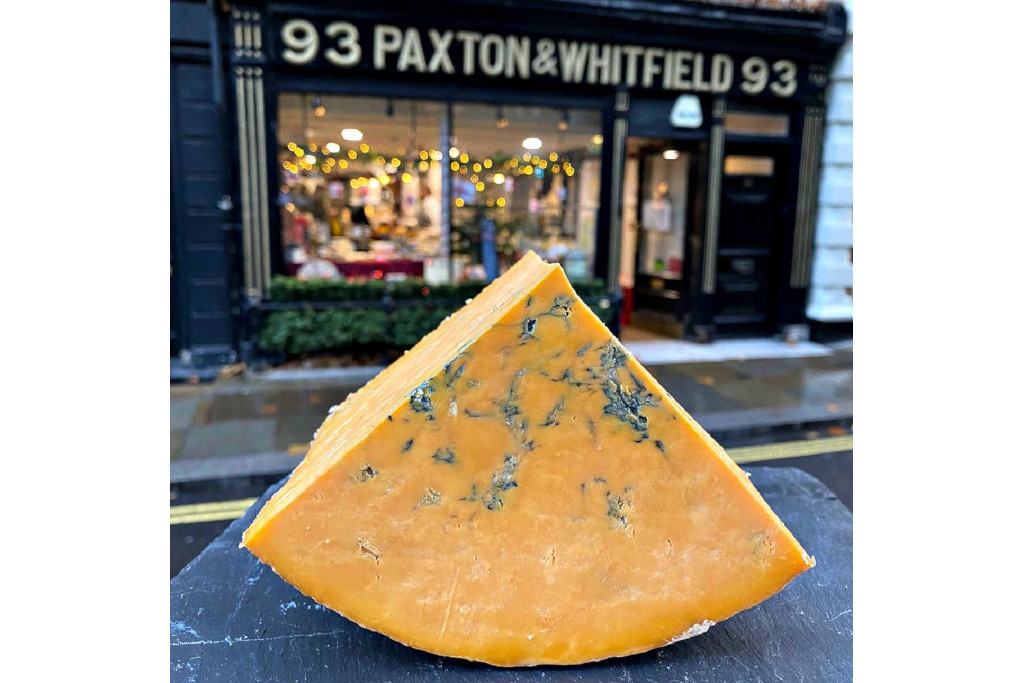 DISCOVER
All the cheeses are available from paxtonandwhitfield.co.uk
Images courtesy of Paxton & Whitfield