7 Chefs Share Their Top Tips For Cutting Food Waste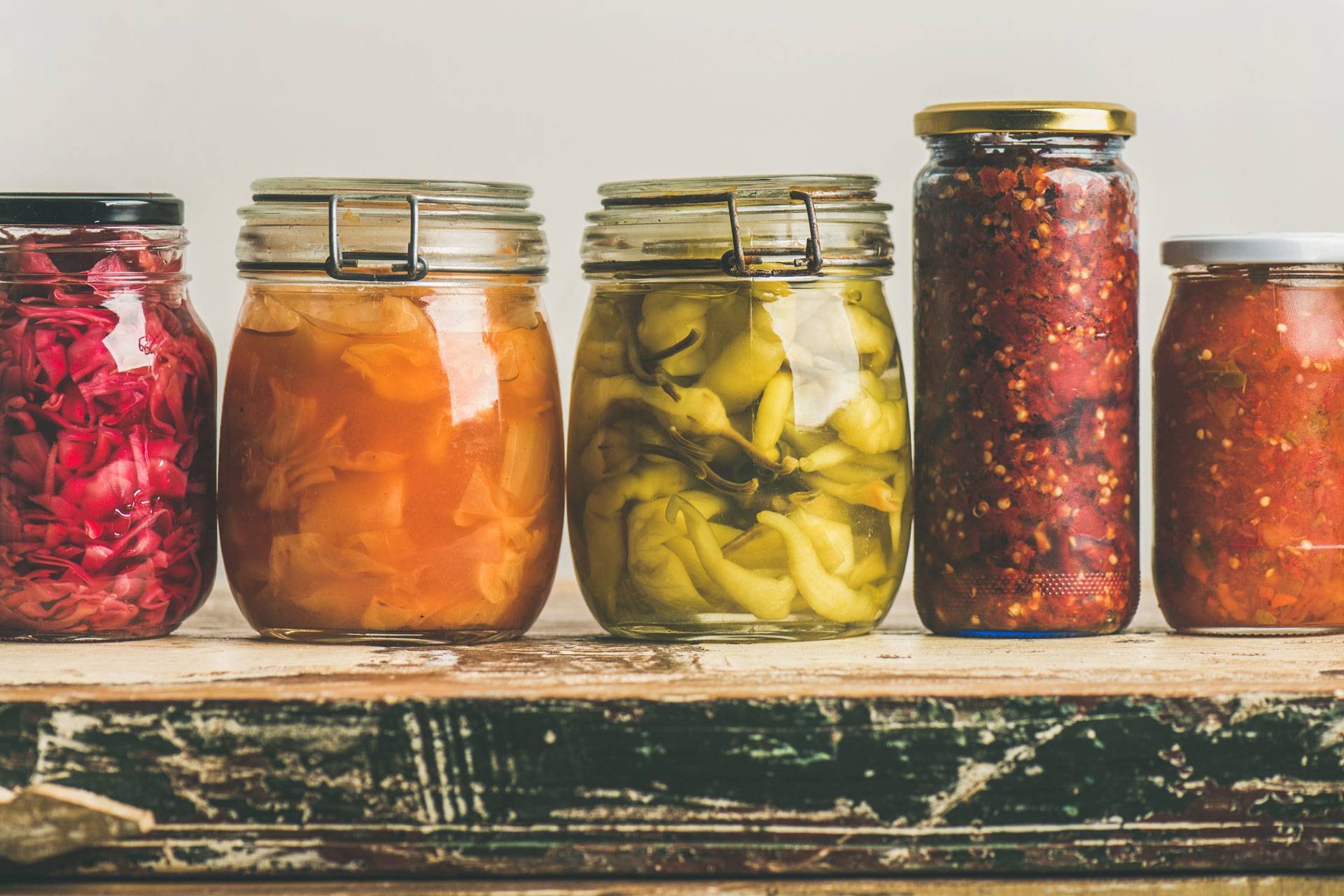 7 Chefs Share Their Top Tips For Cutting Food Waste
---
Become a zero waste cooking pro with these expert ideas

by Ellie Smith
Looking for savvy ways to cut your food waste? We can learn a lot from restaurant kitchens, where chefs are always experimenting with innovative techniques and recipes. Here we hear from seven green eating pioneers, who share their nuggets of green wisdom – from incorporating parmesan rinds into marinades to pickled cocktail ingredients.
7 Chefs Share Their Top Tips For Cutting Food Waste
Richard Jack, Head of Production at The Black Swan and Roots  
At our Yorkshire restaurants, we don't simply use every waste product but also try to make delicious things out of byproducts from these processes. If you're making sloe gin this year, you can then keep the infused berries, once strained out of the spirit, and reinfuse them. You can make sloe port by adding these to some good quality red wine along with a dash of brandy. Then these sloes can even be used to make a boozy jelly that works nicely with cheese or alongside a pâté. Another idea is to do with kimchi (a great one to make if you haven't yet, and perfect to use up odd ends of veggies!). Once you've made and eaten your kimchi, you can use the flavoursome salty brine. If you add a touch more salt, you can use this liquid to brine meat before cooking. It works particularly well with chicken thighs. blackswanoldstead.co.uk
Will Murray and Jack Croft, Chef Patrons of Fallow 
Try making a spent coffee ice cream with used coffee grounds. In a pan on the hob, gently infuse one cup of grounds into two cups of milk and then strain through a muslin cloth. Then use this flavoursome milk to make a custard, along with a glug of double cream and dash of Tia Maria. Churn this custard to make your ice cream.
Stalks and leaves are often overlooked but they're brilliant for so many things. You can fry cauliflower leaves at 170 degrees for about five minutes and they make the most incredible garnish for a cauliflower cheese or to dunk into tasty tips. The stalks are great pickled and thrown into a mixed kimchi with any other veg trimmings you have. fallowrestaurant.com
Olly Lambert, Bar Manager at SOMA
Use sugar to preserve fruit and veg. Creating an oleo (equal parts fruit or veg to sugar), will draw all the natural flavours from the ingredient. Leave overnight in the fridge and you'll create a syrup full of flavour. A dash of this to a drink will make all the difference. You can also pickle items that have a short lifespan, or are on their last legs, and these are great to use in different cocktails. We love a dirty martini using pickled carrot or mooli. somasoho.com
Ben Tish, Chef Director of Cubitt House Group
Parmesan rinds are often thrown out and it's such a waste – they taste incredible. They can be added to marinades for meats to impart a huge umami flavour. Or marinate the rinds in red wine and fresh herbs (you can use up any you have in the fridge) for a couple of days and then grill them over hot coals (or roast on a high heat in your oven) to enjoy as a delicious snack. Another fun option is if you have any leftover pasta and sauce, just layer it in a cake tin and add ham, boiled eggs, chopped fresh herbs and grated cheese. Press down to set and then bake until bubbling and golden. Cool and turn out for a pasta timballo – it's the ultimate Sicilian zero waste dish. cubitthouse.co.uk
Mark Birchall, Chef Patron of Moor Hall Restaurant With Rooms 
We take great care not to waste any food at Moor Hall and aim to extend the life of our produce, be it drying flowers or fermenting green tomatoes. We also try to maximise anything we buy in, for example we may use lobster tails at Moor Hall and then the claws at our more casual restaurant, The Barn. A top tip if you have a garden or access to an allotment, is don't waste the leaves of your plants. Raspberry leaves can be used to make a light and fruity tea; while runner bean leaves offer a gloriously buttery flavour and can be made into pesto; and beetroot leaves work well in a stir fry in replace of spinach or kale with the frying enhancing their earthy flavour. In our kitchen at Moor Hall we make peach leaf ice cream and use begonia leaves for granita. moorhall.com
Asimakis Chaniotis, Executive Chef at Pied à Terre
It is good to save vegetable scraps and peelings for making broths and stocks. I have a bag in the freezer that I keep adding to and when it's full, it's time to prepare the stock. It's the same with meat. Any off cuts from the likes of jointing a chicken or trimming a beef rib ahead of Sunday lunch, can all be used to make a tasty stock. I gently simmer my stocks for a long time to reduce them to intensify the flavour. You can then pour it into an ice cube tray and then you have that hit of flavour on demand in your freezer. They're perfect to pop into risottos and soups. pied-a-terre.co.uk
Lucy Carr-Ellison and Jemima Jones, Co-Founder of Wild by Tart  
We love our vegetables, especially the huge variety throughout the seasons and different ways to prepare them. We try to take a zero waste approach to the food we consume, making the most out of our vegetables using root to stalk recipes. We try not to discard the delicious leaves of beetroots, carrots and radishes – they can be crisped up in the oven with a little olive oil and sea salt, wilted into a stir fry or blitzed into a pesto or stew. wildbytart.com