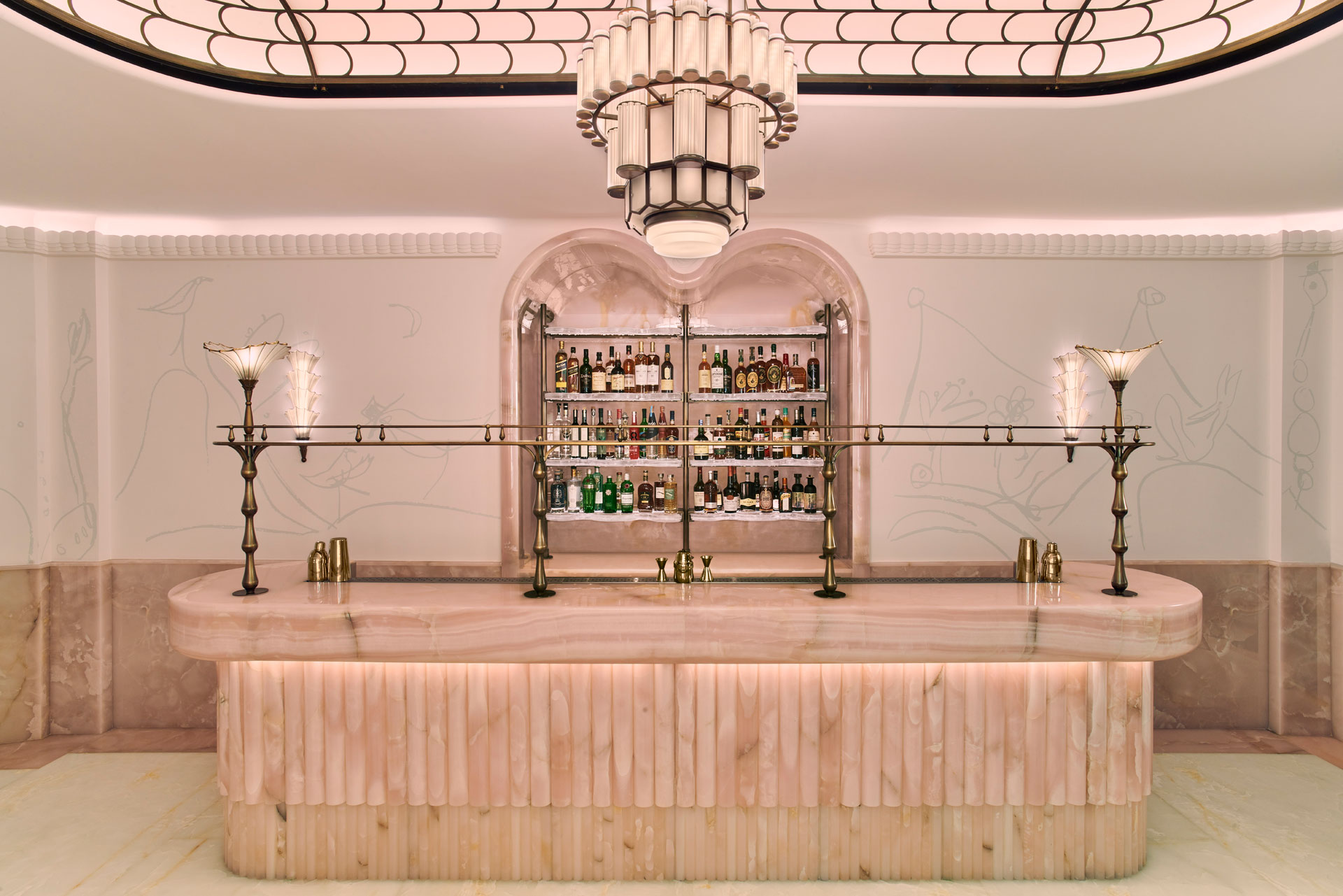 The Painter's Room: What To Expect at Claridge's Art Deco Bar
---
Think snazzy cocktails and blush pink interiors
In 2021 one of the capital's most renowned hotels, Claridge's, opened a brand-new ground floor bar, The Painter's Room. The hotel's third bar (alongside Fumoir and the famed Claridge's Bar), it's situated between the Claridge's ballroom and the Talking Heads Gallery by Artist in Residence David Downton – and is one of London's prettiest spots for cocktails. Here's a peek inside.
The Painter's Room: What To Expect at Claridge's Art Deco Bar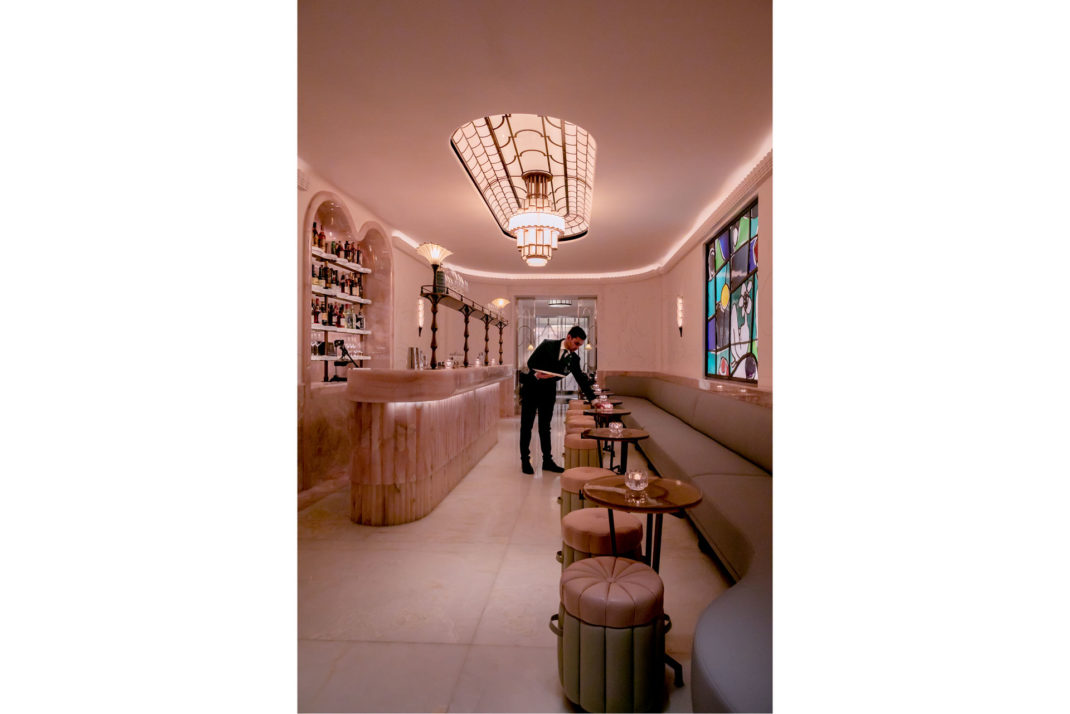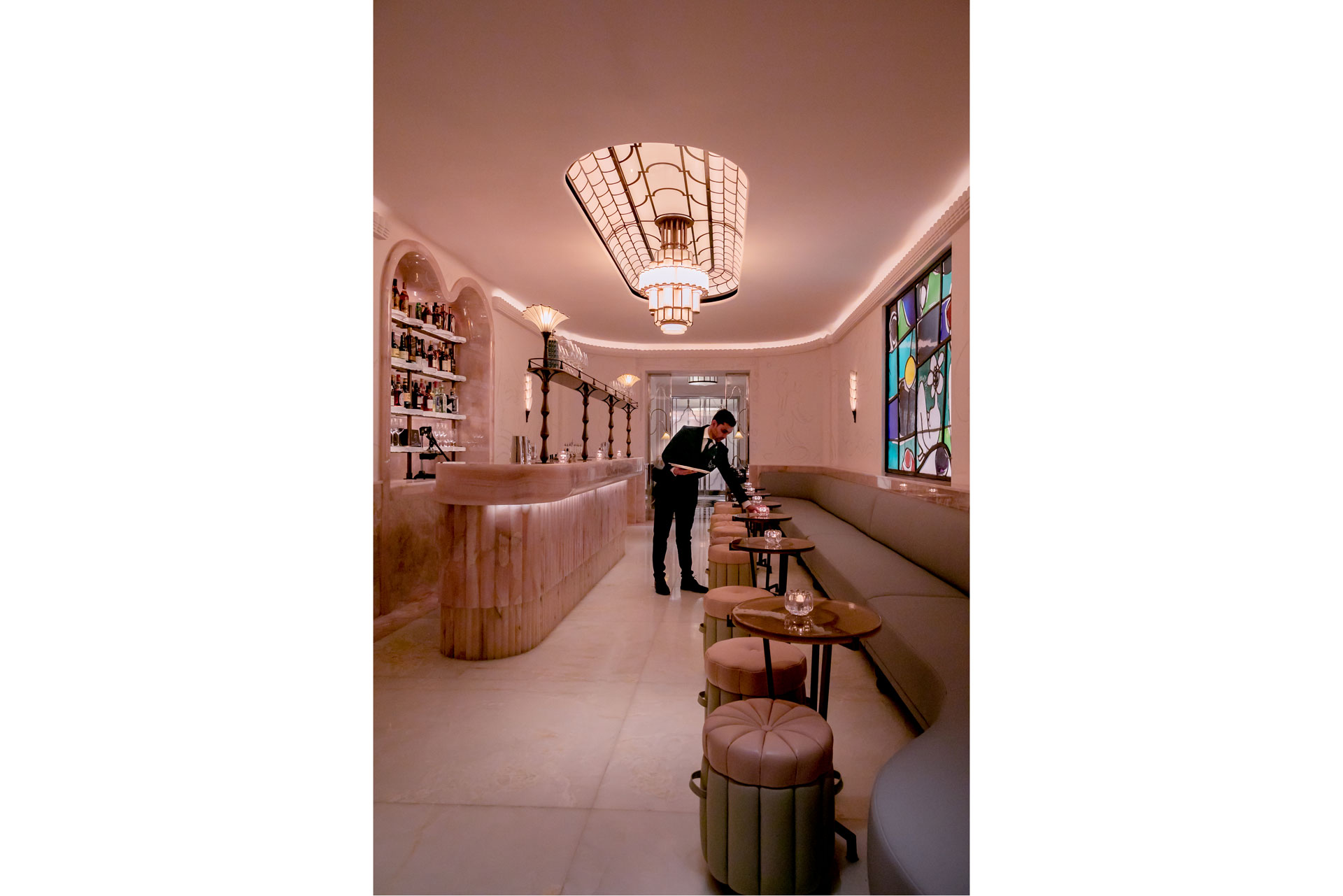 Justin DeSouzaIn keeping with the Mayfair establishment's signature Art Deco style, the sumptuous space – created by interior designer Bryan O'Sullivan – is influenced by 1930s photos from the hotel archives, bedecked with pale pink onyx and featuring an eye-catching skylight in peach-and-cream-coloured glass.
An installation by British artist Annie Morris also stars within the opulent setting, a striking painted monochrome mural 'inspired by the historic relationship between bars and artists, and how artists sit, observe, sketch and chat in bars', as stated by the hotel.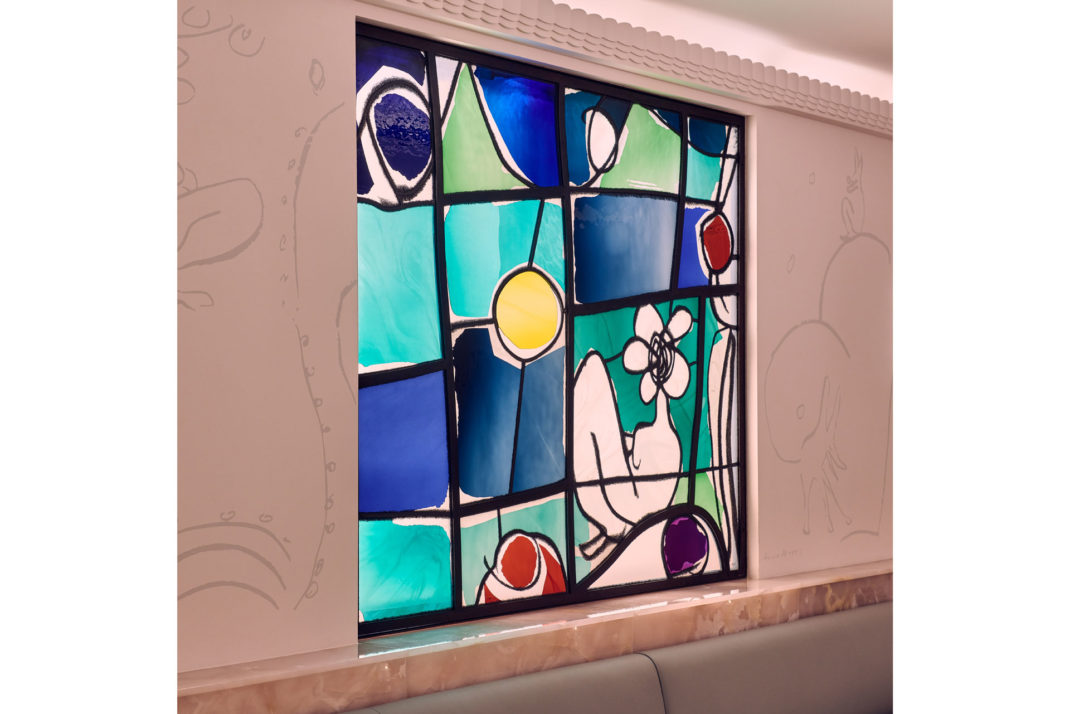 While the stylish space is clearly a feast for the eyes, The Painter's Room also presents an impressive drinks menu – with significant emphasis placed on cocktails 'inspired by the culture, art and design of Europe'. The menu is divided into four chapters; Light, Interpretations, Complex and Clean, where ingredients are 'at the core'.
'A standout drink is our Saint Remy – a variation on a martini – inspired by Van Gogh's Almond Blossom,' says the hotel's director of mixology, McCarley O'Neill. 'We studied the terroir of almond blossom itself – where it comes from, where it grows, what grows around it and this influenced the other ingredients in the drink, such as apple and quince.'
As well as innovative cocktails, a selection of small plates also feature on the menu (including Claridge's fried chicken and sea trout ceviche), presented by waiters wearing traditional painters' jackets in a shade of blue inspired by American photographer Bill Cunningham.
Paddy McKillen, co-owner of Maybourne Hotel Group, said: 'The art of hospitality is always at the heart of everything we do. Recreating this precious space for the next generation of Claridge's guests with Annie and Bryan, long-standing friends of our Maybourne family, has been a true labour of love.'
The Painter's Room is open from Tuesday – Saturday, 5pm – 1am; Book via claridges.co.uk