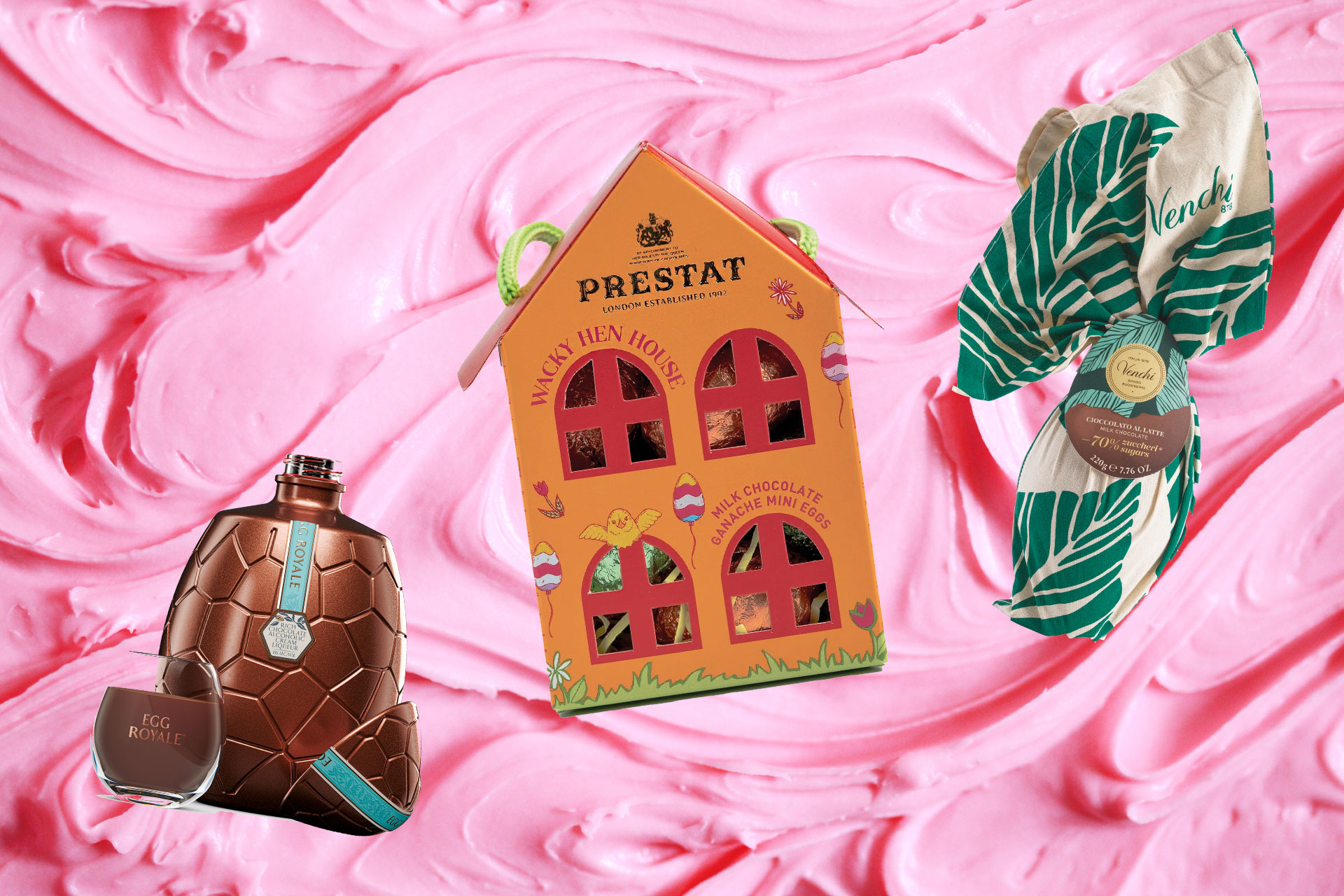 On The Hunt For Easter Eggs For Grown Ups
---
The Easter Bunny (see otherwise: Country & Town House) comes bearing gifts
Easter bunny unlikely to come this year? Treat yourself to any one of these easter eggs for grown ups and recapture the magic for yourself. 
Remember the excitement of Easter Sunday? Waking up in anticipation of the trail of eggs, dotted around the house, readying for a hunt – a tiny treat forager. Maybe you toted a basket and bunny ears, in search of these elusive bites of chocolate. Perhaps when you got a little bit older – 'too old' for the annual hunt – you began to receive and exchange big, bountiful eggs filled with sugar bombs, smarties and all sorts of surprises. Do you miss this?
According to new research from Hampers.com, we (on average) stop receiving Easter eggs from our parents at the age of 27. The approach to 30 appears to mark out a decline in how we engage in those childhood traditions, as we tend to move away from home or begin families of our own.
It's not too late, though, to recapture the magic for yourself – the research revealed 43 percent of UK adults buy their own seasonal treats. After all, the Easter bunny doesn't have to just visit the kids (and, at the very least, you can always don the ears yourself).
Our Pick Of The Best Easter Eggs For Grown Ups 2023