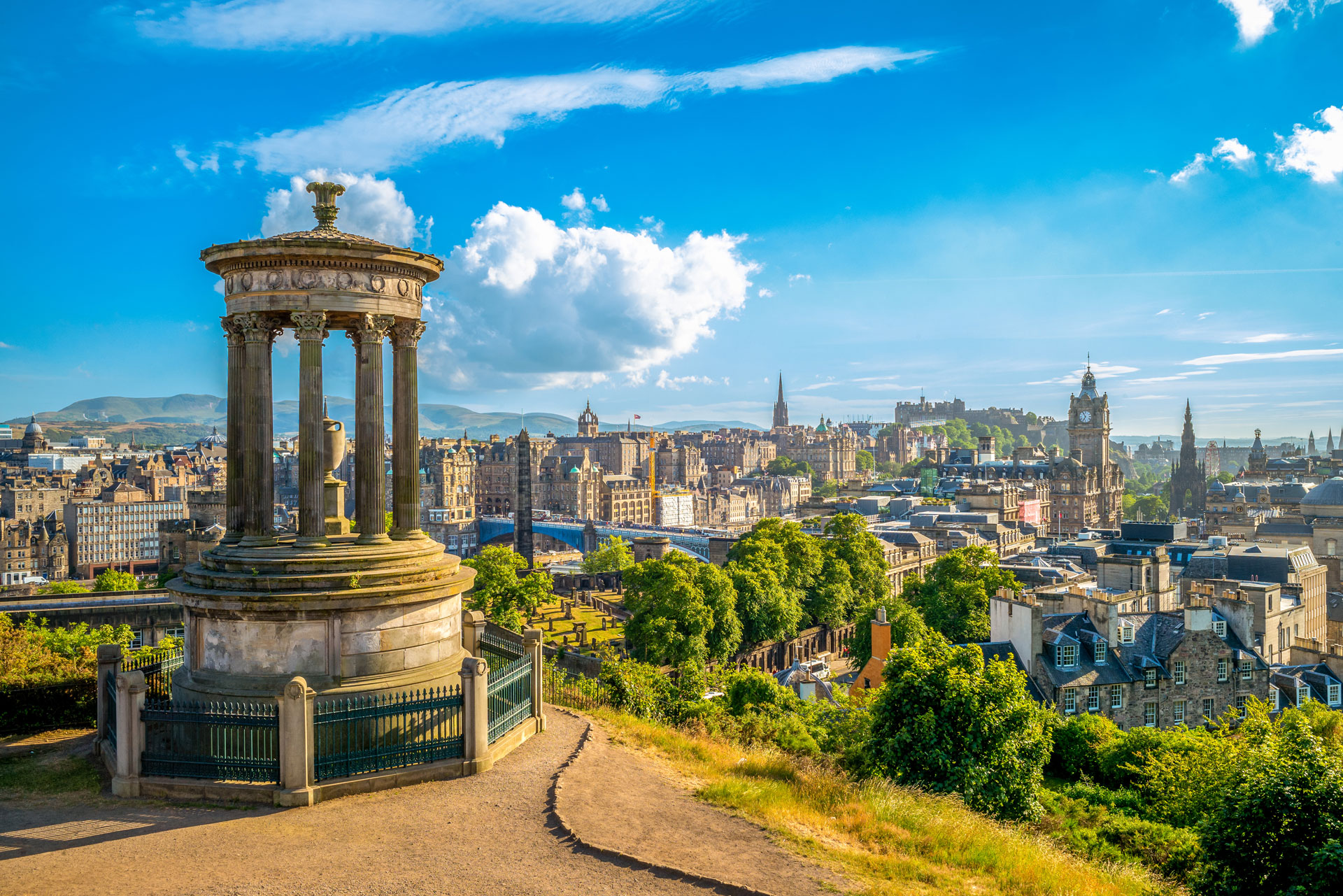 Where To Eat in Edinburgh in 2023
---
Stuart Ralston's food recommendations for the vibrant Scottish capital
Heading to Edinburgh and wondering where to eat? You'll be spoilt for choice: the city's food scene is thriving, with a healthy mixture of Michelin-starred restaurants, upmarket dining rooms and trendy cafés. Here Stuart Ralston, chef and owner of Aizle, shares his favourite culinary spots, plus some top picks from the C&TH team.
Stuart Ralston's culinary career has taken him through some of the best kitchens in the UK, the US and the Caribbean, cooking for stars of the TV, film, music and fashion industries. He opened Aizle with his wife Krystal in 2014, where it made its mark as one of Edinburgh's best loved eateries. There's no traditional menu on display: instead guests are privy only to a list of ingredients which are used in the six-course tasting menu, dictated wholly by what is local and in season. Stuart's menus are influenced by classical French styles and Asian cuisine, drawing inspiration from the flavours of Japan.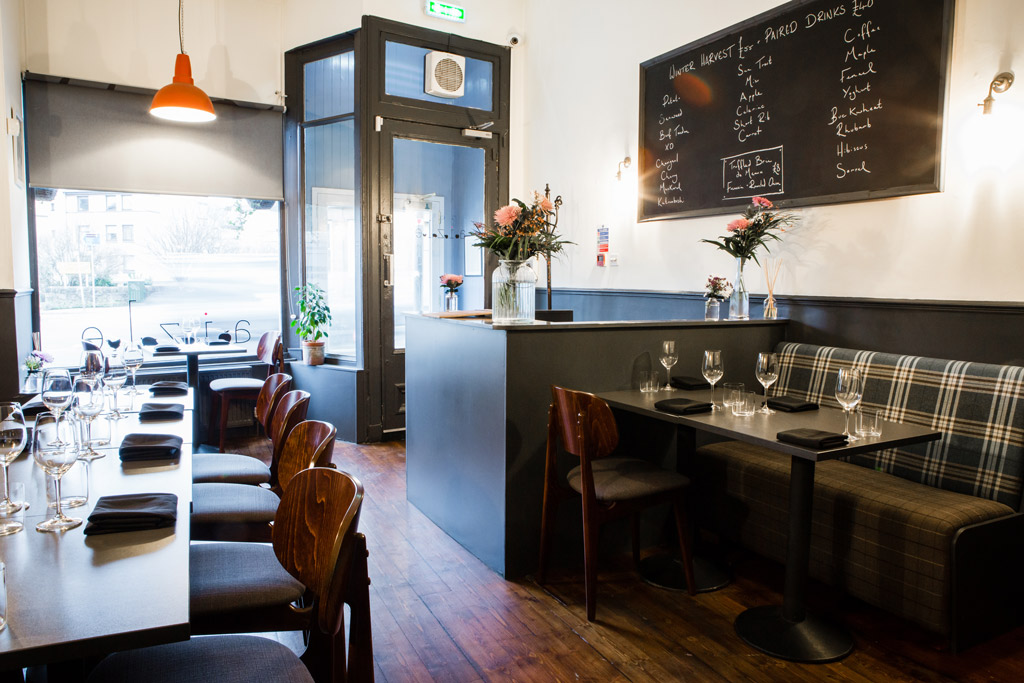 Stuart also owns a restaurant in the city centre: Noto, a New York-inspired restaurant named after Stuart's late friend Bob Noto, who took Stuart under his wing when he first arrived in the Big Apple. Noto offers an international repertoire of small and large dishes, with a focus on Asian and American cuisine – the menu features pork bao buns, but also fried buttermilk chicken with waffles. Here, Stuart gives us his recommendations for the best restaurants in Edinburgh.
Stuart's Pick: The Best Places to Eat in Edinburgh
'Edinburgh's dining scene is in a good place, with plenty of choice and plenty of quality independent food and drink businesses, from Michelin stars to casual bistros. I have operated Aizle now for five years and our business has grown and grown in that time, despite not being in the most central location, which tells me that people will travel a little for quality.
'I think the future seems a little uncertain: rising rents, business rates and a constant influx of corporations makes being competitive very hard without larger investment so I have huge respect for the independents still battling it out. All in all I feel lucky to live and work as part of Edinburgh's scene and would like to continue to grow within the city and see where it takes me next.'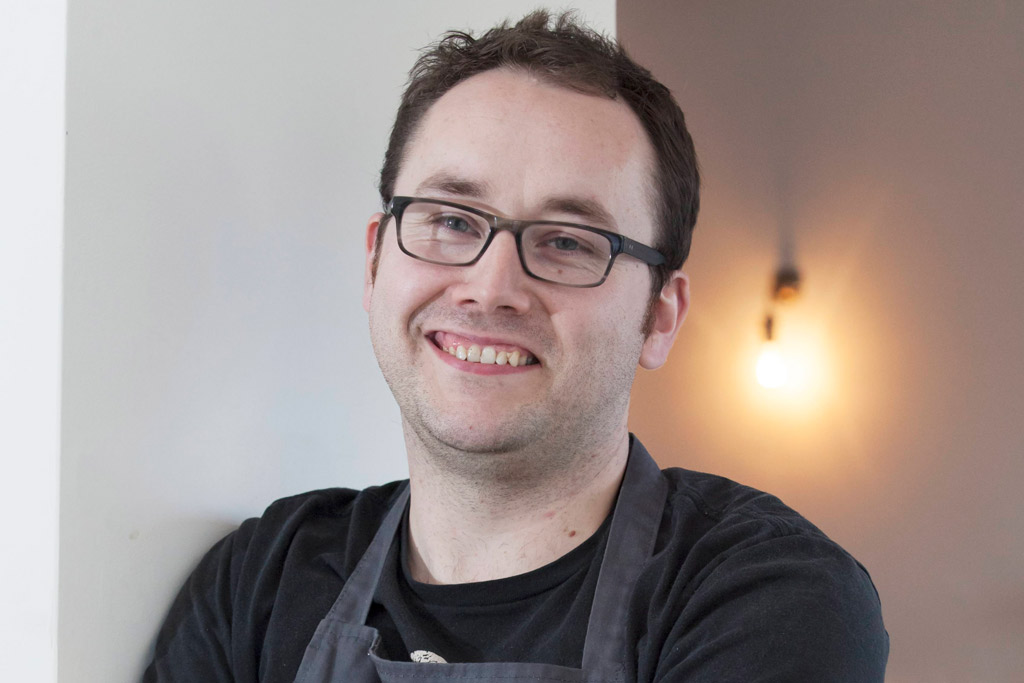 Yamato
I was always a big fan of Kanpai on Grindlay St, but their sister restaurant Yamato is my new go-to place. I love Japanese cuisine anyway but they always have Toro Tuna belly which I love.
Eddie's Seafood Market & Fishmongers
Eddie's Seafood Market is a local legend which has been there for years – my wife Krystal shops there often for our little boy Sonny, they have amazing fish. It's a true neighbourhood business in the sense that its in a great location for families, has great prices and the service is second to none.
Company Bakery
A new venture from a few local independents including Hollie Love Reid from Lovecrumbs, Company Bakery mill their own flour and have a great ethos. I really love their sourdough, we've used it for off-site events before.
IJ Mellis Cheesemonger
I have used Mellis for cheese for as long as I can remember. They always give out samples and introduce you to new cheeses, charcuterie and condiments – and what's better than cheese and bread? They're my favourite snacks to go with a glass of great wine with friends.
Mary's Milk Bar
My son's favourite treat is ice cream and Mary's Milk Bar does great gelato; it's a nice way to spend a sunny day with my boy when he has been well behaved. My favourite flavour is salted caramel, but Sonny is more of a traditionalist chocolate gelato man.
Our Top Picks: Best Edinburgh Restaurants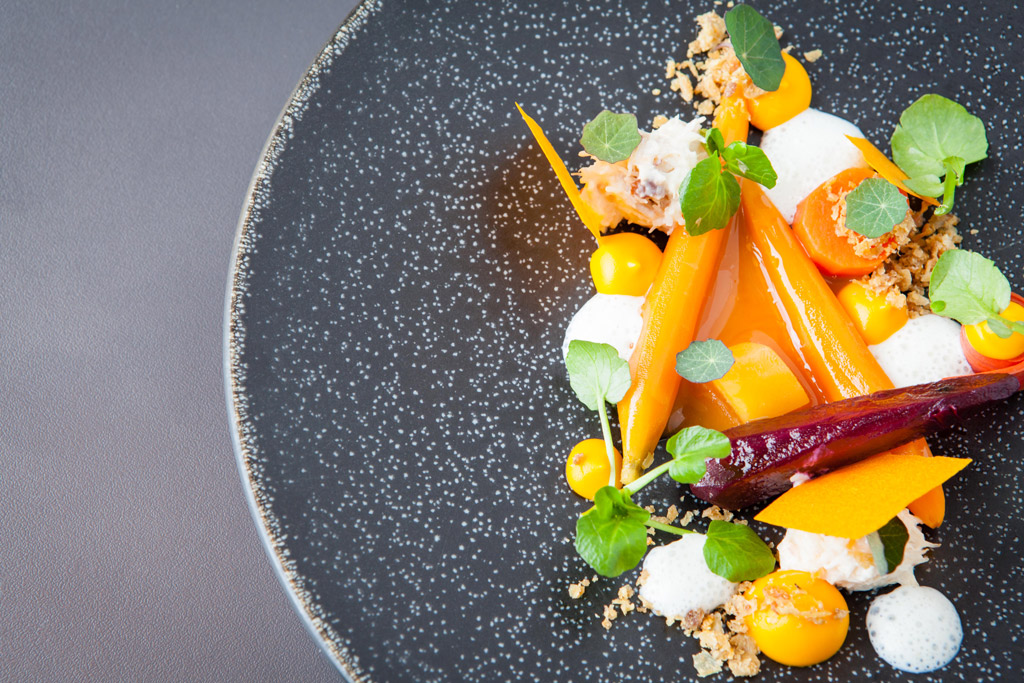 Ting Thai Caravan
Beginning as as a small pop-up with just four dishes, Ting Thai Caravan is now a hugely popular Thai restaurant, with interesting, hearty dishes for great prices. Just down the road you'll find its younger sibling, Saboteur  – a cool Vietnamese street food restaurant serving up irresistible bao buns to a young crowd.
The Gardener's Cottage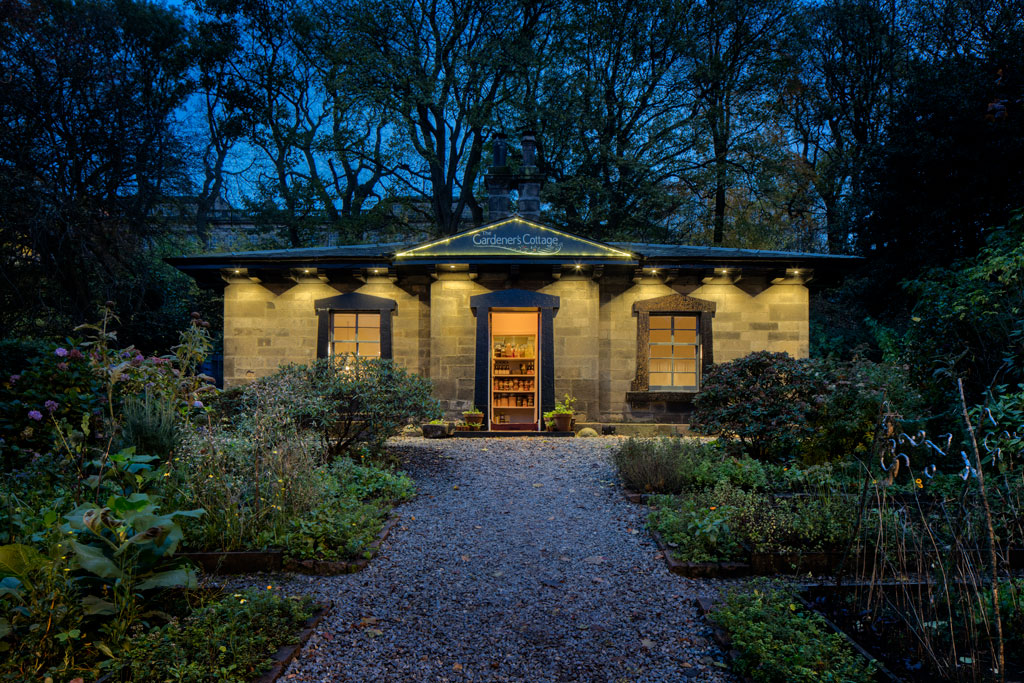 Another Edinburgh gem is The Gardener's Cottage, a magical space housed in – you guessed it – a former single-storey gardener's cottage. Found at the foot of Calton Hill, the restaurant is made up of two small dining rooms with three communal tables. The cottage itself dates all the way back to the 1800s, and stood for many years as the home to the gardener of Edinburgh's Royal Terrace Gardens. When the cottage became derelict in 2012, chef duo Ed Murray and Dale Mailley bagged the rights to transform it into a restaurant, complete with a resident gardener, Charlie, who grows fruit, vegetables and herbs in the front garden. Food is seasonal – naturally – with no printed menu and dishes reflecting the best ingredients available that day. Dale also heads up The Lookout, which opened in 2019 after much anticipation. Perched at the top of Calton Hill, it's a smart spot boasting floor-to-ceiling views of the city, with a refined menu to match.
Hula Juice Bar & Gallery
Get your brunch fix at Hula Juice Bar in Grassmarket, which serves up smoothie bowls, sourdough sandwiches and colourful salads to Edinburgh's health foodies.
Twelve Triangles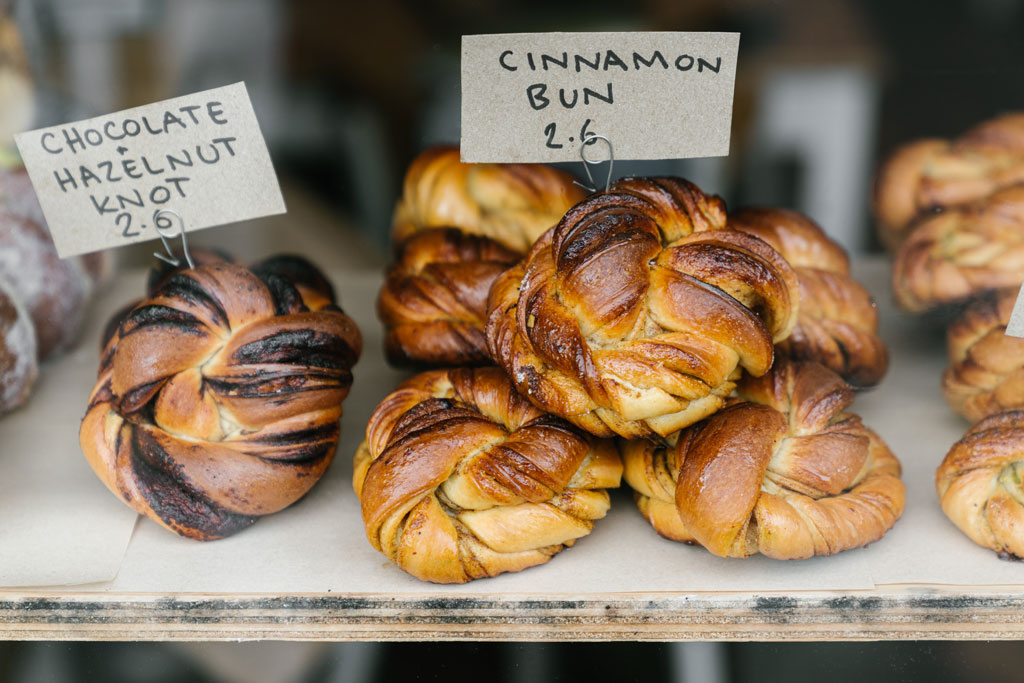 Popular Edinburgh bakery Twelve Triangles has four branches across Edinburgh, all of which stock a mouth-watering selection of breads, pastries and doughnuts. Run by former costume designer Rachel Morgan and baker Emily Cuddeford, everything is handmade daily, using local, seasonal and organic ingredients where possible, including flour milled locally by Mungoswells Millers in East Lothian. Don't miss the brownies.
Fhior
Scott Smith fans were left saddened by the closure of his debut restaurant, Norn – but luckily they didn't have to wait long to taste his cooking again. His second venture, Fhior, opened its doors on Broughton Street in summer 2019, with a focus on honesty ('Fhior' translates as true in Gaelic): really good quality modern Scottish cuisine and a relaxed atmosphere.
Timberyard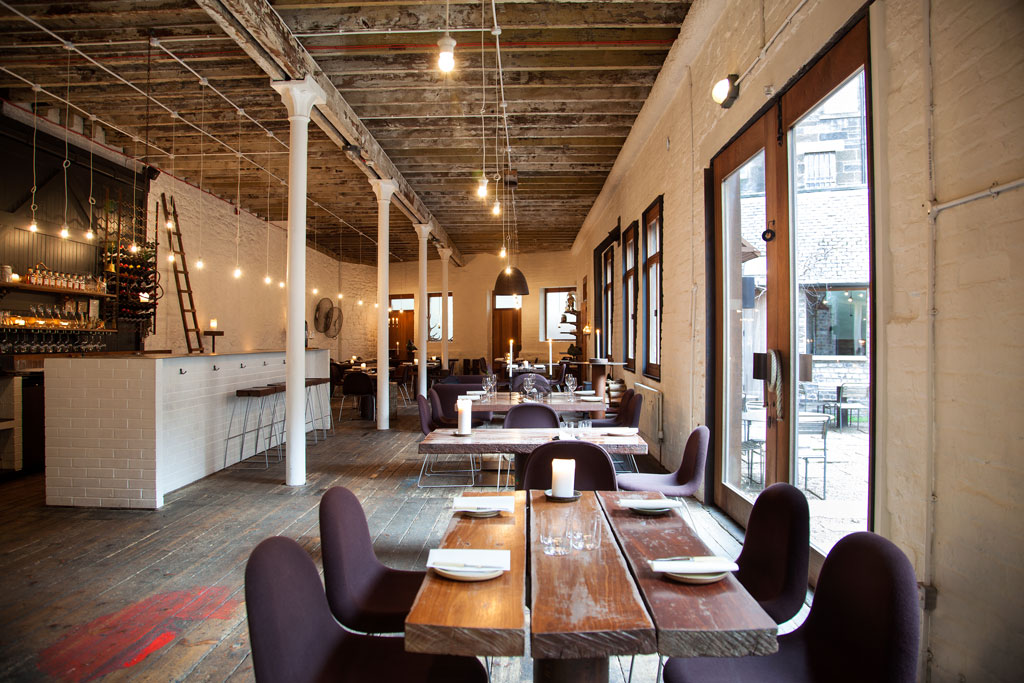 A friendly, family-run restaurant found on Lady Lawson Street, Timberyard is a must-visit in Edinburgh. It offers a new Nordic approach to Scottish food, with set menus ranging from four to six courses, with pescatarian and vegetarian options available. Dishes include the likes of ox tartare, glazed hake and sea kale, barbecued leek with potato and smoked curd, and a delicious carrot and walnut cake.
The Scran & Scallie
A walk through Stockbridge (start all the way in Dean Village and wend your way along the river) will take you to the doorstep of The Scran & Scallie, and rest assured, they will take it from there. Characterful, knowledgable and witty restaurant staff will make you feel right at home, and the interiors help to this effect. A cosy, brick fire place, fluffy chair throw here and there, plus whimsical wall paper are all homey, stylish and Scottish. Now is the time to go for pub classics: The Scran & Scallie steak pie is the house favourite.
Archipelago Bakery
A small, off-the-tourist-track bakery in Edinburgh's new town, Archipelago Bakery serves up fresh bread, salads and brownies, all made by friendly founder Caroline. The outdoor tables are perfect for sunny brunches and lunches.
The Little Chartroom
Opened in 2020 by husband-wife duo Roberta Hall-McCarron (formerly Castle Terrace and The Kitchin) and Shaun McCarron, The Little Chartroom is a lovely neighbourhood restaurant located in the up-and-coming area of Leith. Interiors are cosy, food is creative and flavoursome, and it's perfectly located for Fringe events at the top of Edinburgh's Leith Walk.