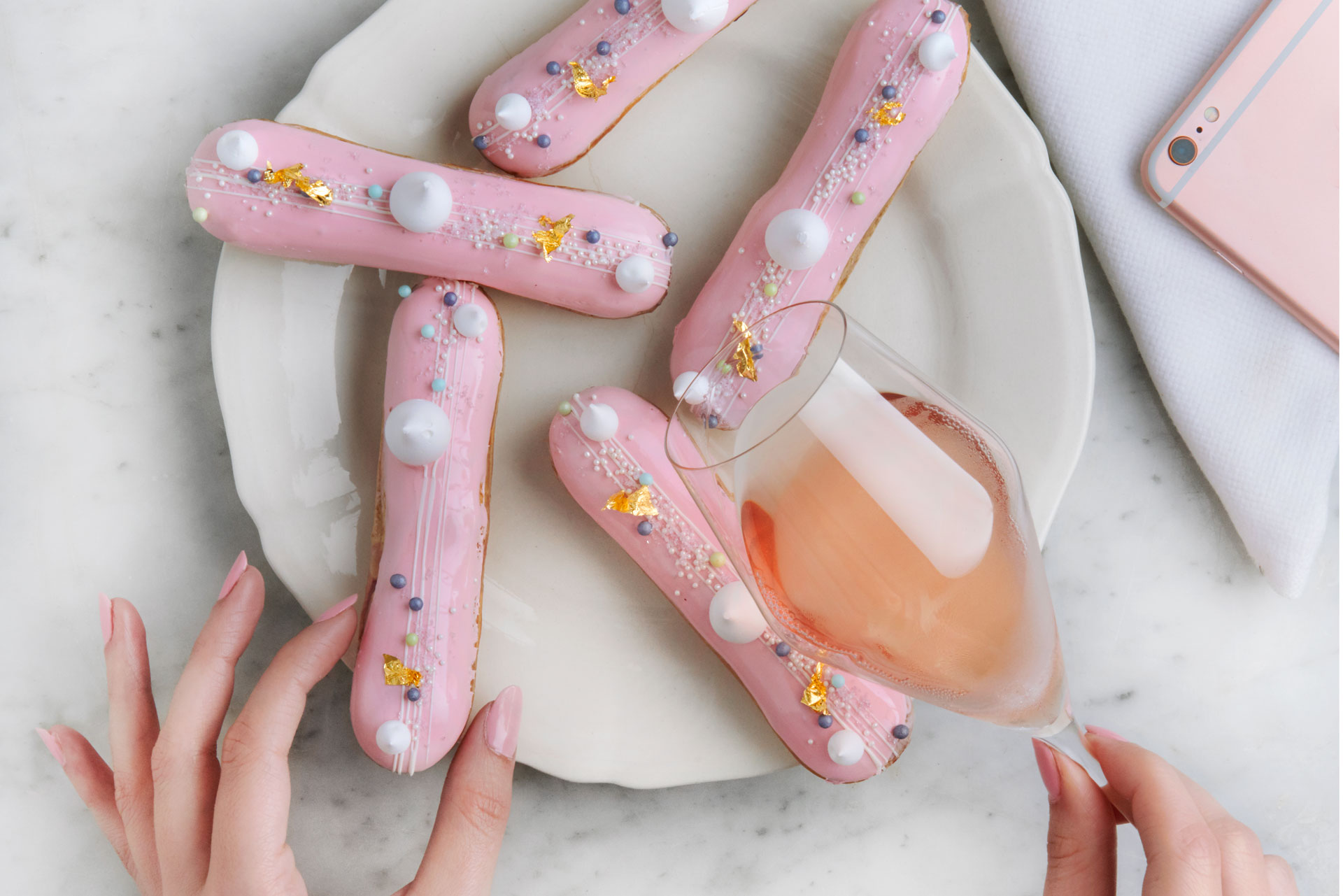 A Guide To Food Presentation & Photography
---
Up your food aesthetics game
Every chef knows the importance of making a dish look good – particularly in the age of Instagram. Creating a beautiful plate is an art in itself, as is photographing it well. So, learn from the best with our handy guide to food presentation and photography, featuring tips from chef Tom Booton of The Grill at The Dorchester and Jean Cazals, food photographer and specialist consultant for Champagne Bureau UK.
A Guide to Food Presentation and Photography
Food Presentation: Tips from Tom Booton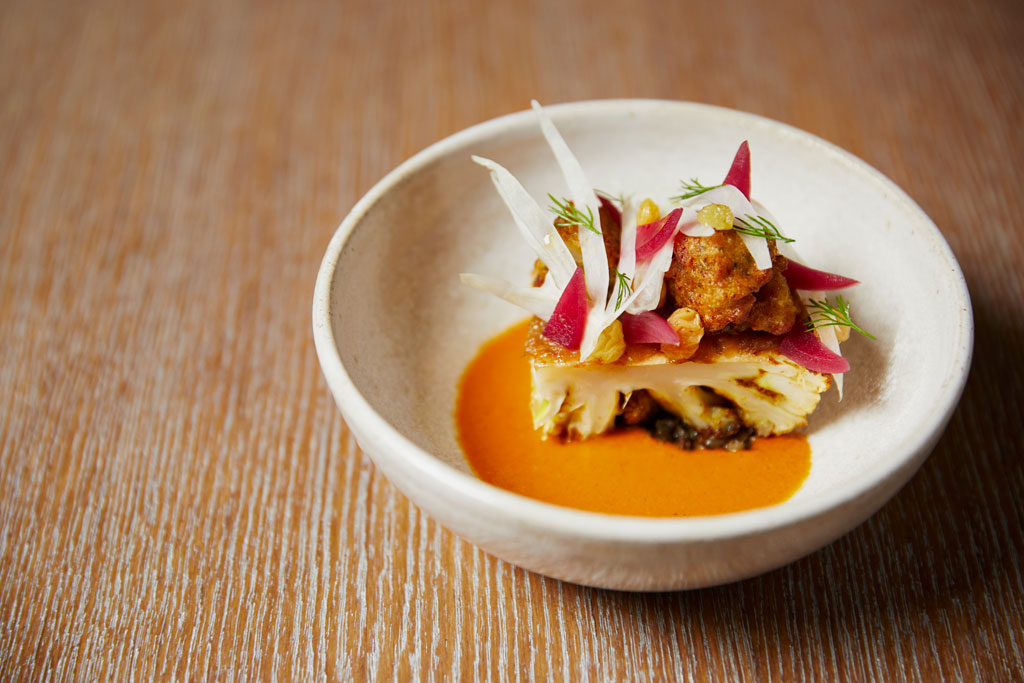 Have at least one set of nice crockery that you can pull out of the cupboard when hosting a dinner party. One of my favourite designers is Richard Brendon, who creates both contemporary and timeless china tableware, and really beautiful glassware too. Next time you are at a restaurant and fall in love with their plates, don't be afraid to ask them to write down the supplier or designer's name.
Give your plates that restaurant ready sparkle. Plates can easily be marked or discoloured, so to give them that extra something – polish them with vinegar watered down with hot water.
Have all ingredients ready to plate at the same time, which will allow you to build the plate in one go.
I'm not one of those chefs who uses utensils and plating tools to finish a dish, but if you are looking for extra precision then invest in some kitchen items such as a squeeze bottle, piping bag, tongs or a saucier serving spoon to name a few.
Build from the bottom up. Don't be afraid to pile up your food to add height to your dish.
Don't overcrowd your plate. I prefer to separate sides with smaller dishes or mini bowls, which will allow your guest to choose the amount they want and encourages sharing.
Food Photography: Tips from Jean Cazals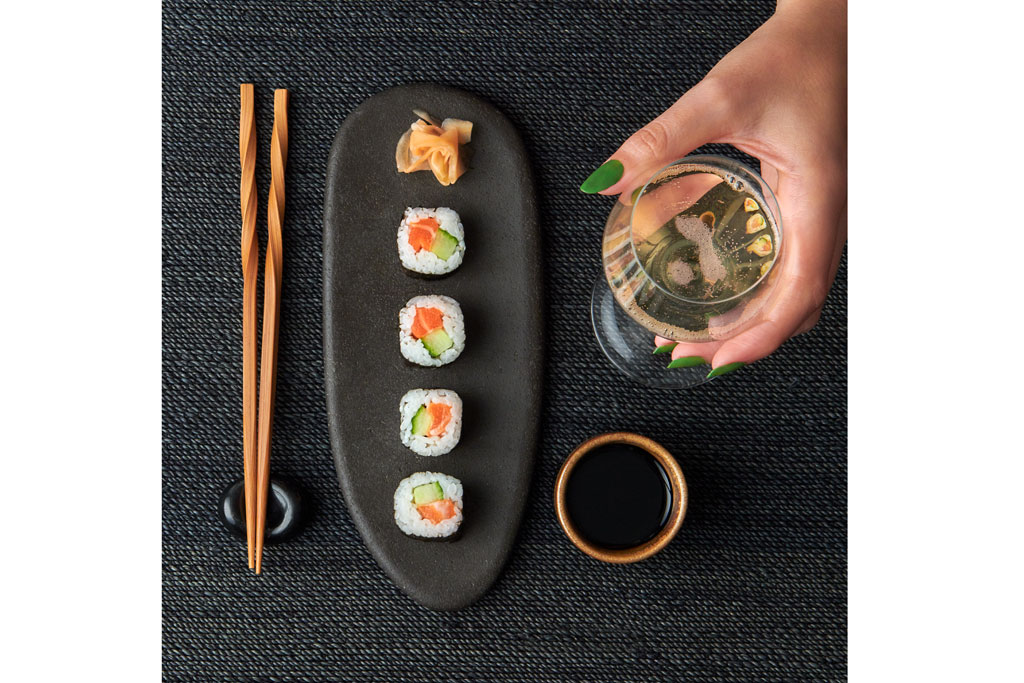 Angle
Instead of shooting from above looking straight down (the most common photography angle seen on Instagram), try to shoot from your eye level. This angle will give more atmosphere and definition to your images – especially when you shoot food. The same goes for drinks. Shooting a drink (especially champagne) from a 3/4 angle will capture both the inside and the glass itself. My general advice would always be to look and think about the various angle possibilities. Don't just shoot straight downwards: try a few different angles and decide afterwards which one you prefer.
Light
Daylight is key. Overcast weather will give you a gentle, soft and continuous feel with texture and mood. Sunny days – unless filtered with a diffuser (which is a must for a photographer's kit) – will probably be brighter along with strong shadows. Diffusers come in various sizes: you place it between your subject and the source of light. It comes with covers, so you can use it as a reflector as well.
Styling
Styling is crucial for your composition. The key is harmony. Plates, glasses, cutlery, napkins and background have to work together. Don't overcrowd your image with too many objects. Your eye has to focus on one thing and the rest is there to help and empower your image, which is why it is very important to choose carefully. The choice of colours, textures and style will determine whether you bring more or less into your composition. All of these can vary and depend on the angle you choose. The way you lay out something will have a different feel when looking straight down or using a 3/4 angle. Finally, remember that the surface background you will use will determine the atmosphere of the photograph.
Lens
Every photographer has their favourite lens which they feel good about, but with food I prefer to use a longer lens such as a telephoto lens. It's more intimate and brings things closer together – you can play more with a soft depth of field. When the background behind your subject is soft rather than sharp, your main subject in front will come out stronger with the contrast. This works better when you shoot from a 3/4 angle. A wide lens will make everything clear and sharp, which is better for looking down shots. On some iPhone models, you have the option of creating a blurred background, which is useful to give more of a professional camera look.
Check Jean out on Instagram for inspiration.
Instagrammable Restaurants in London / Health Food Trends 2020