As it stands, the UK food service industry wastes enough food to fill The Shard nearly 11 times every year, and one in six meals are wasted.
Eleven London restaurants, however, have set out to change this in a new food waste pledge which aims to collectively reduce food waste by 25 per cent by May 2020. The restaurants currently committed are Sketch, Angela Hartnett's Cafe Murano, Scully, Stem, Brasserie Zedel, tibits, Frescobaldi, Hotel Café Royal's Laurent, ikoyi, Ralph's Coffee and Bar, and Hawksmoor Air Street.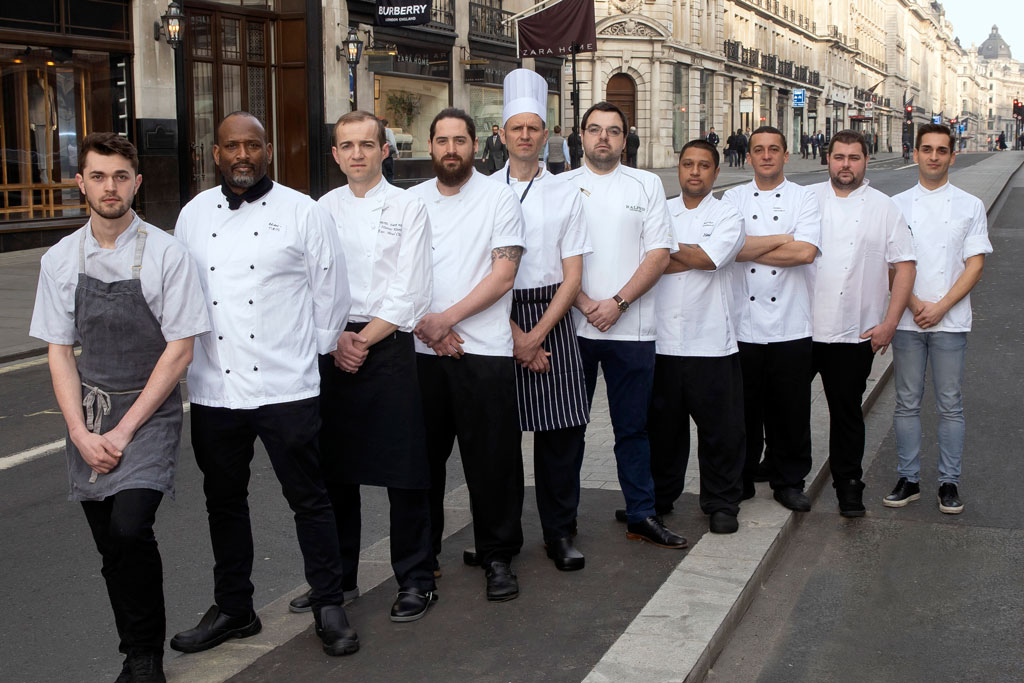 Both Regent Street and St James's are hugely popular London food destinations, and The Food Waste Pledge hopes to give diners a multitude of options for conscious dining, whether grabbing a quick bite to eat or sitting down to a Michelin-starred meal. This is part of a wider move to inspire positive change in the area, and to encourage a significant shift within the food industry – which will benefit both the people and the planet.
The pledge is inspired by the United Nation's Sustainable Development Goal 12, which aims to reduce food waste by 50 per cent per capita by 2030. It has been created by The Crown Estate, owner of the destinations, and the Sustainable Restaurant Association (SRA) will be providing advice on how to efficiently reduce waste and achieve the 25 per cent reduction.
Jane Wakiwaka, Sustainability Manager at The Crown Estate says: 'At The Crown Estate we take a long-term view in everything that we do. We champion sustainable practices across our business and in partnership with our restauranteurs and retailers, The Regent Street & St James's Food Waste Pledge is the next exciting step. We're proud to spearhead an initiative that will unite many of the fantastic restaurants on our portfolio and reduce food waste for a more sustainable future.'
---