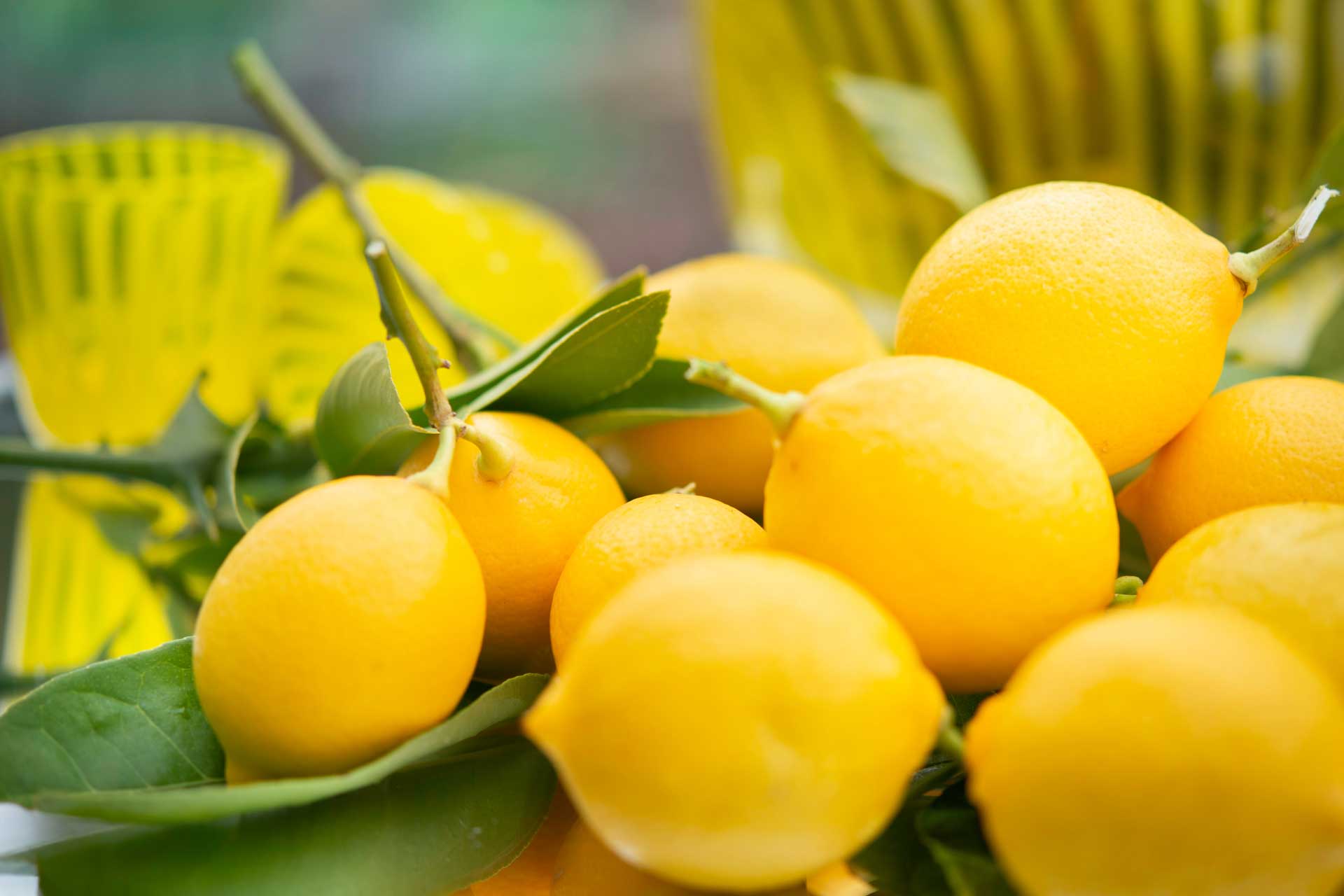 Fruit of the Week: Lemons
---
A zingy citrus stressing for salads and vegetables
Each week plant-based cook Bettina Campolucci Bordi, founder of Bettina's Kitchen, gives us the lowdown on a particular seasonal ingredient, offering cooking tips and a recipe. This week it's lemons.
I love lemons – they are absolutely brilliant flavour enhancers. Salt, fat and acid is a magic combination that makes everything taste sensational. The good news is we are in the middle of the long-awaited citrus season.
Lemons are a popular fruit that everyone is familiar with, but there's a lot people don't know about it. The lemon originated in parts of Asia and gradually spread its way westward until it landed in Europe – ​Italy and Spain are the largest exporter of lemons in Europe. Lemons have been grown commercially there for more than 1,000 years.
Many believe the lemon was praised early on for its natural cleaning and antiseptic properties. Eventually, the lemon became a culinary staple in Indian, Middle Eastern, and Asian cuisine. Now you can find lemons everywhere and it is used as much in savoury as in sweet cooking.
Choose your lemons for their smooth and bright yellow skin, and avoid varieties with greenish hues, as they may be under-ripe. Lemons with dark spots or other blemishes on the skin should also be left alone. When it comes to storing, ripe lemons typically last around a week if uncut and left out. When refrigerated, however, a good lemon will last for a few weeks up to one month in a dry cool area.
It is great in dressings (instead of vinegar) and fantastic on seafood, as well as in drinks like cocktails, teas, smoothies and juices. Not only is the juice great, the zest is a fabulous flavour enhancer in cakes, dressing, breads and more. You can also make lemon curd, preserved lemons (very trendy right now), jam and tarts.
One of my favourite and simplest ways of including lemon is in a zingy dressing. This is my go to batch dressing that I pre-make in a jar and keep so I can make any veggies taste lovely. Your additional ingredient options are endless – anything from dill to tarragon, shallots and garlic will make this dressing sing and take your simple salad to other taste levels.
Recipe: Lemon Dressing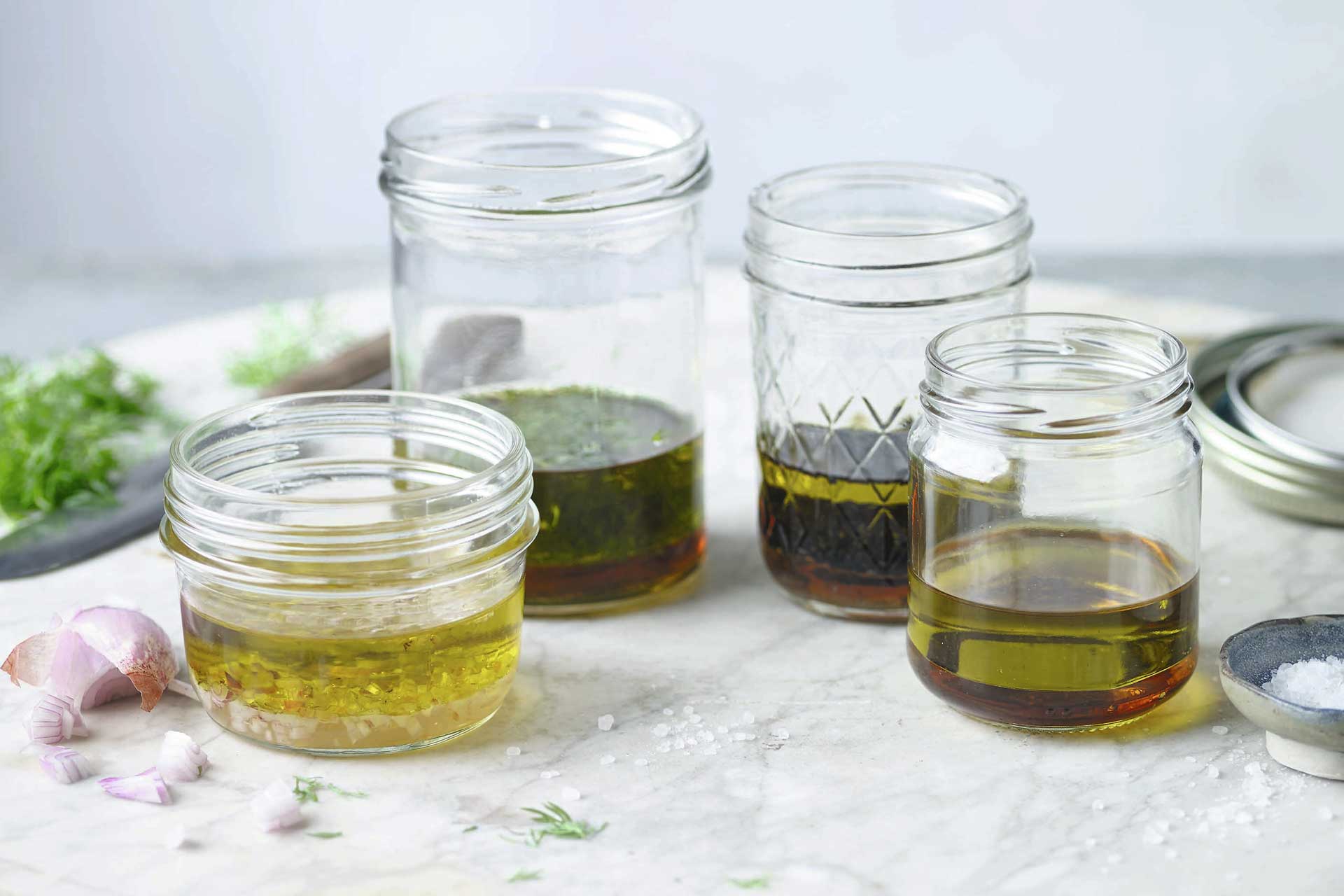 Makes 1 x 500g jar
Vegetables in general can be pretty boring, but I can tell you that a good dressing works wonders. And a tangy, tasty dressing that is available in your fridge at any given time is even better. This is a fantastic base that can be pimped up with different add-ins once one version becomes boring.
Ingredients
250ml olive oil
80ml lemon juice
1/2 tablespoon salt
1 tablespoon Dijon mustard
1 tablespoon maple syrup pepper, to taste
Optional add-ons
Dill
Shallots
Red onion
Sesame seeds
Chives
Method
Get a small glass jar, add all the ingredients and give it a good shake. Add optional flavours such as dill, shallots etc according to what you are having the dressing with. This dressing will last for up to a week in the fridge and you can pimp it up with alternative add-ins when you want to perk up the basic flavour.
Waste Free Tip:​ I love using recycled jars for this kind of thing. The perfect fridge staple – trust me.
MORE VEG OF THE WEEK: