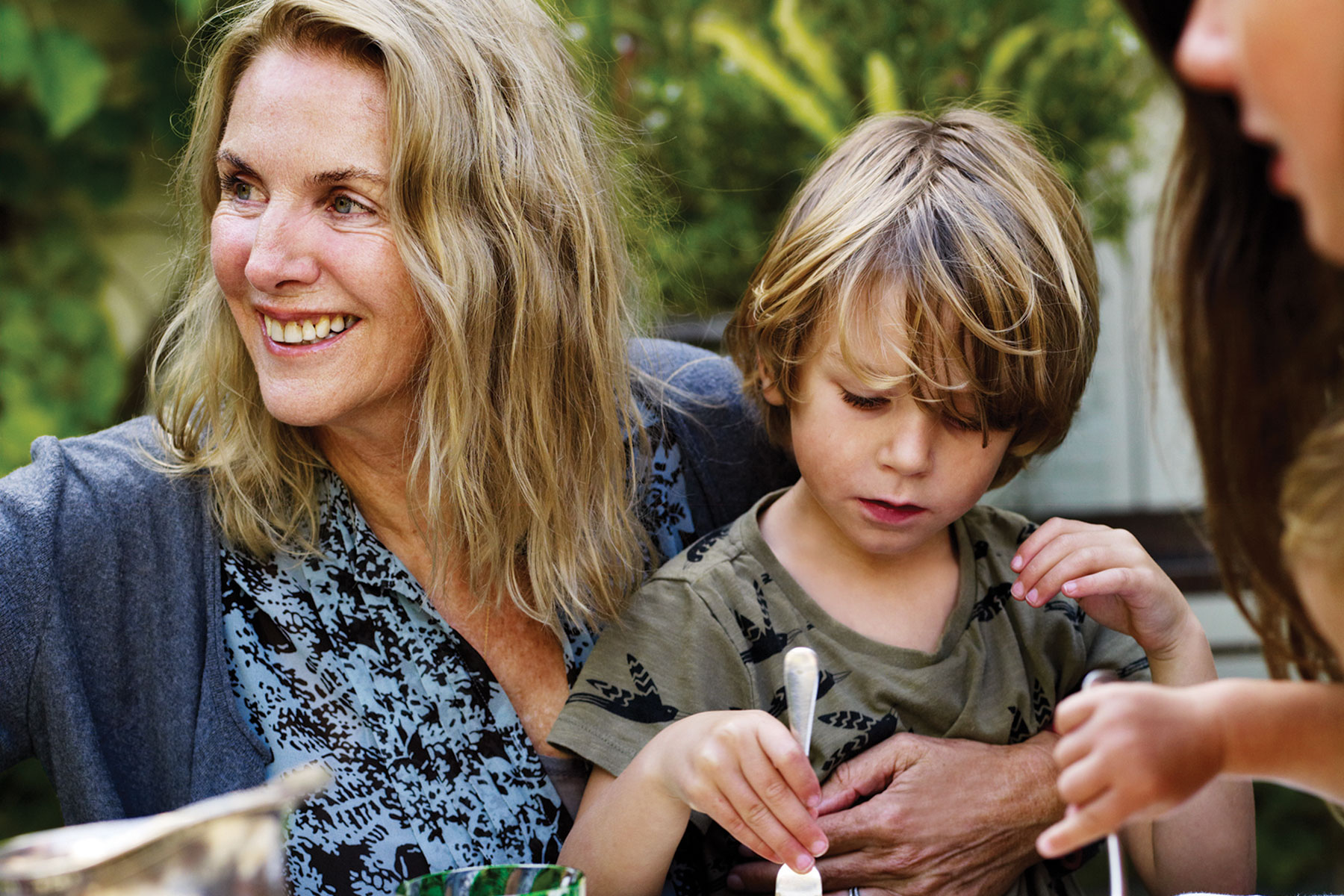 Q&A: Gael Boglione, Co-Founder Of Petersham Nurseries
---
Ellie Smith chats to Gael Boglioni, who along with her husband Francesco co-founded Petersham Nurseries – a place for celebrating the seasons and being in tune with nature.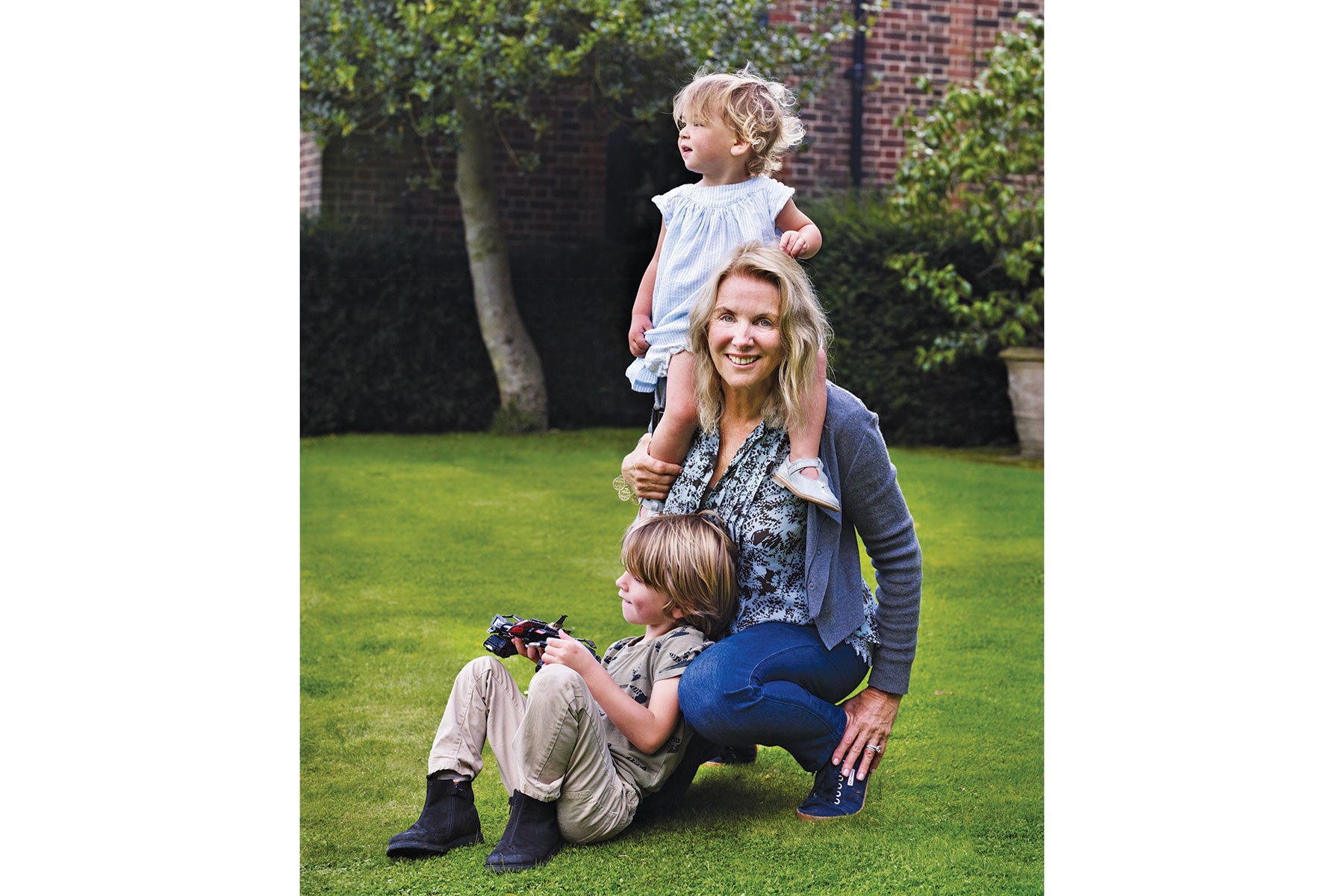 What's your food philosophy?
Eat fresh, seasonal, locally produced, chemical-free food. Make fruits and vegetables the stars of your meal, and if you eat meat or fish, make sure it's well-sourced. And waste as little as possible. 
What was the first dish you learnt to cook?
Spinach pie with cheddar cheese and rosemary. I was a very strict vegetarian when I was younger and this was always a simple staple dish in our flat – we'd have it a few times a week.  
Most vivid childhood food memory?
Fish and chips wrapped up in newspaper, eaten on the beach.  
Favourite ingredient that is in season right now and how are you using it?
Springtime brings with it such a wealth of beautiful, verdant produce so it's my favourite time of the year to be in the kitchen. I love wild garlic and nettles – they're both such versatile ingredients and I've been making wild garlic and nettle soup, which is absolutely delicious. I also like to braise nettles and simply have with a drizzle of olive oil and squeeze of lemon.  
Biggest mistake you've made in the kitchen?
A few years ago, when I was having a dinner party and mocha coffee exploded over my entire kitchen. It went everywhere and I ended up having to have the kitchen re-painted. Fortunately, no one was hurt!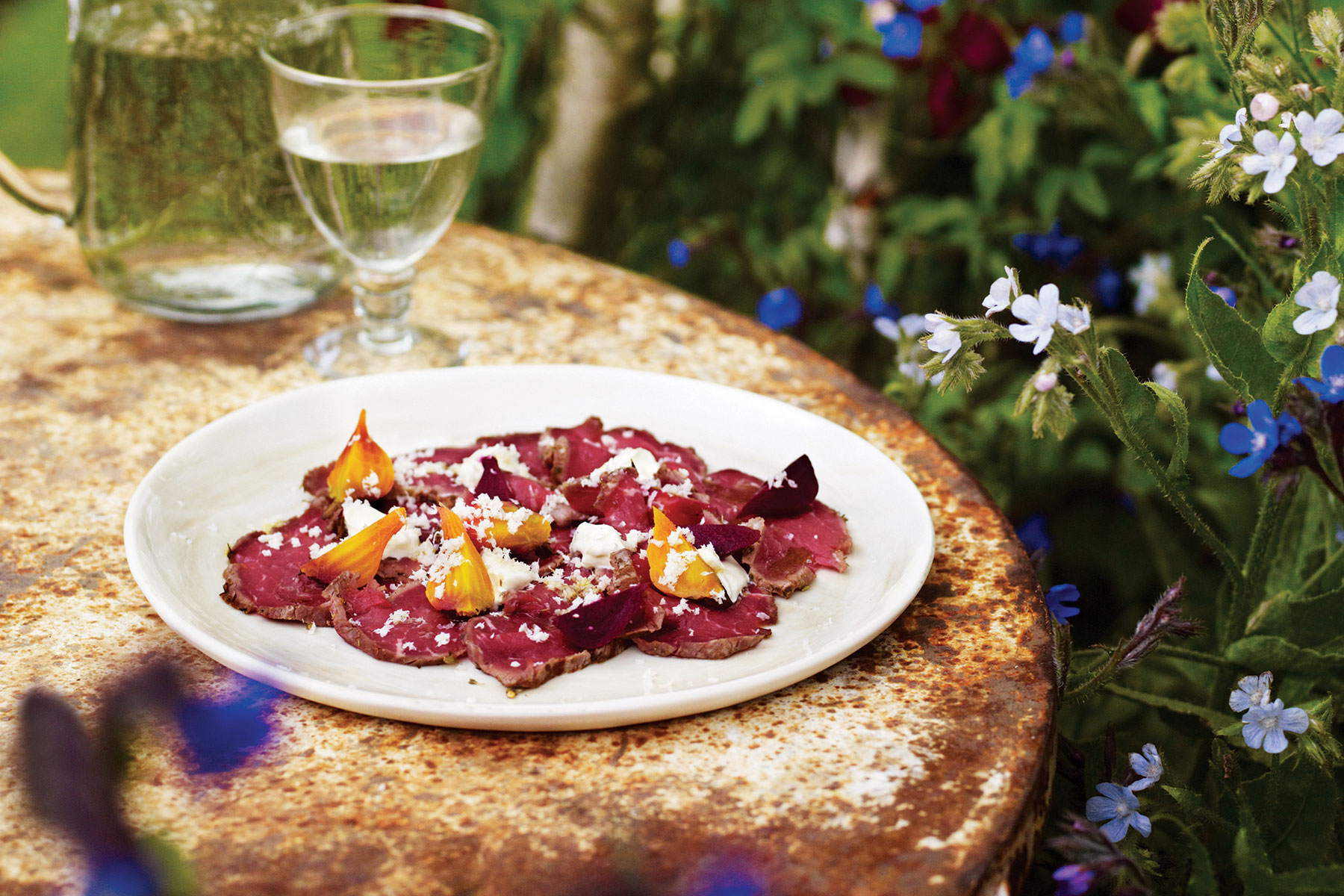 Recipe: Gael Boglione's Beef Carpaccio With Beetroot And Horseradish
Most memorable meal out and what made it so special?
The Banyan Tree in Hampi in India. The restaurant sits under this huge tree with steps going out onto the most beautiful river. Not only is it the most mesmerising location, they serve the best authentic Southern India vegetarian food. It's by far one of the best vegetarian meals I've had in my life.  
Do you have any unusual rules in your kitchen?
Not really, but I do get quite agitated when everyone congregates in the kitchen – especially when finishing a dish – so I prefer to be solo when cooking.  
What's in your fridge right now?
Haye Farm Chicken, Haye Farm Eggs, organic seasonal vegetables, oat milk, goats' butter and turmeric root.   
Least favourite ingredient?
I can't bear peppers – raw or cooked.  
DISCOVER MORE:
Best Fish & Chips In London  / Best Italian Restaurants In London