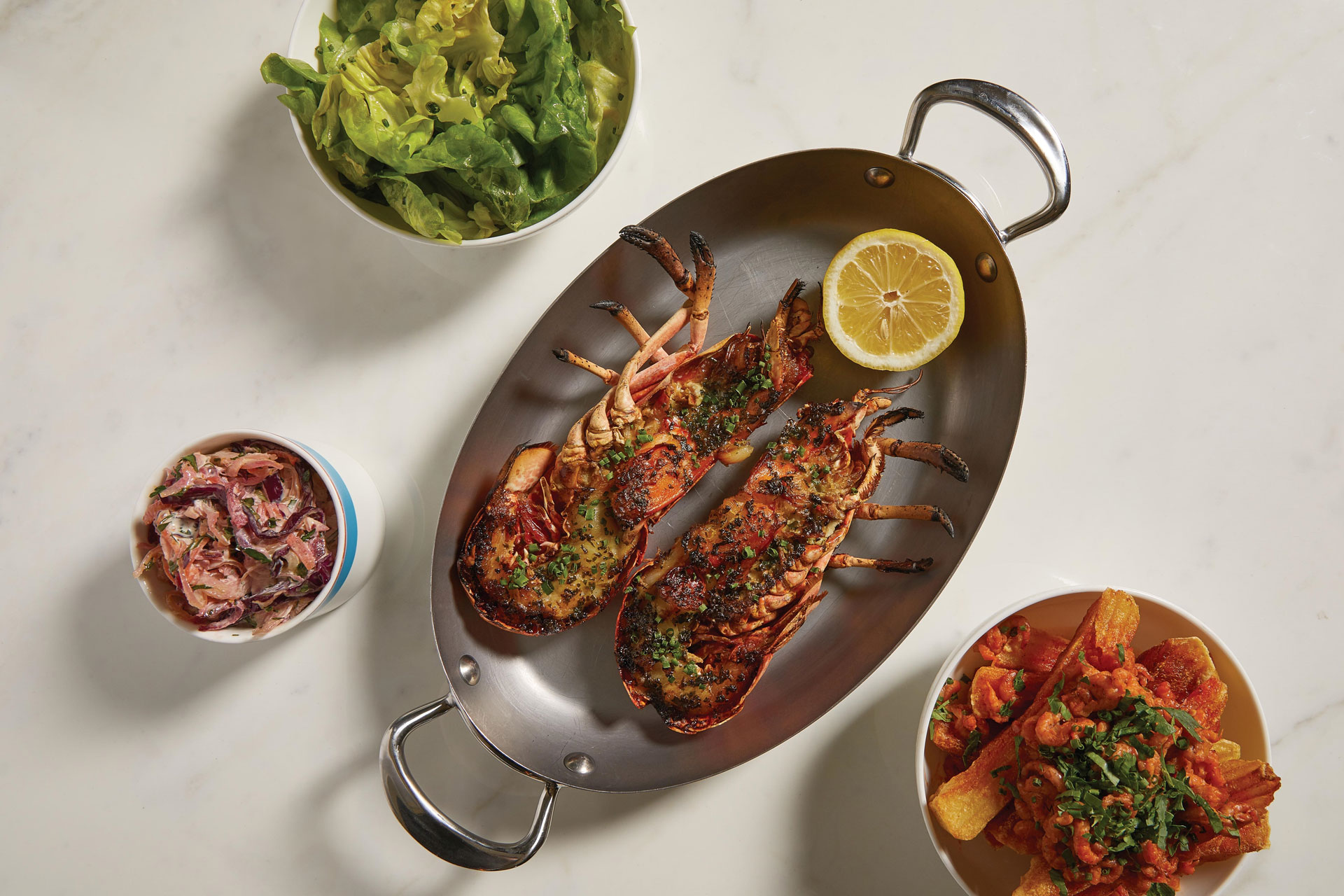 Best Fish & Chips in London
Name a more iconic dish
Crunchy golden batter and fluffy-centred chunky chips: it's a timeless combination, and one us Brits have nailed. From traditional seaside-style chippies to new wave seafood restaurants, these are the best fish and chips in London.
Best Fish & Chips in London
Kerridge's Fish & Chips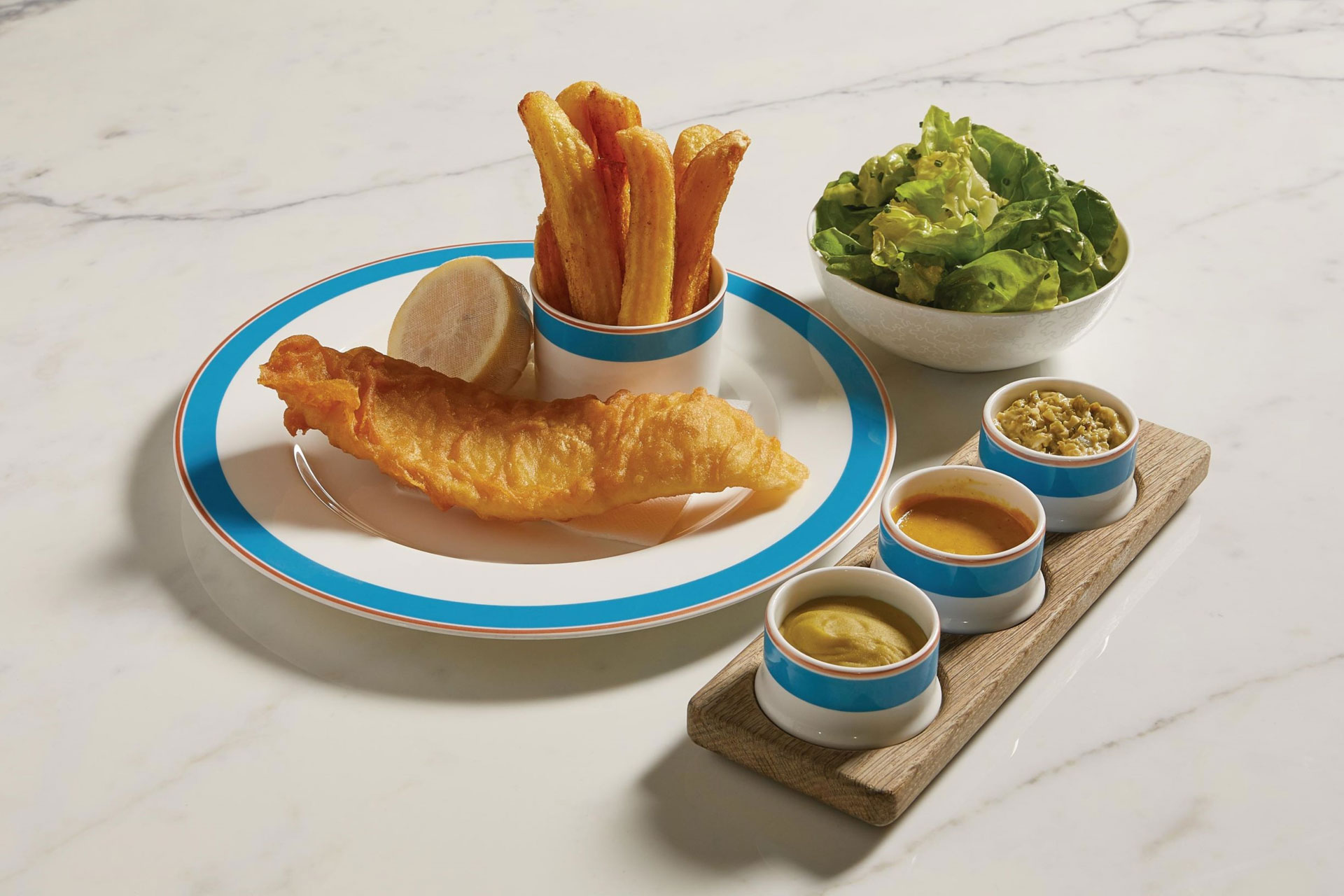 Tom Kerridge has launched a new restaurant in Harrods' food hall, offering an upmarket take on the classic chippy. Dishes champion high-quality ingredients: think lobster, scallops and oysters from top British suppliers, served with triple cooked chips, caviar or Matson curry sauce. The snacks section of the menu, meanwhile, features cockle popcorn, 'chip shop pickled onions' and Morecambe Bay shrimps with spiced paprika butter. harrods.com
Seventeen Fish and Chips
Balham locals lock to this trendy blue-fronted, family-run chippie – and for good reason. Positioned just a few doors down from the station, it's perfectly placed for picking up en route home for the ultimate comfort food dinner. Think perfectly battered cod, haddock and plaice alongside moreish sides like calamari rings and onion rings, with options to sit in or takeaway.
Kerbisher & Malt
Kerbisher & Malt has all the marks of a traditional chippie, but modern quirks elevate this Brook Green spot to high-end status. Chips are double-fried to create that perfect crunchy exterior and fluffy, flavoursome interior, tartare sauce is made in-house, onions are pickled for extra tastiness, and they even brew their own beer. For the fish itself, diners can choose between haddock, cod, plaice or coley, with options of battered, grilled or matzo, alongside a dedicated calamari menu. kerbisher.co.uk
FishWorks, Covent Garden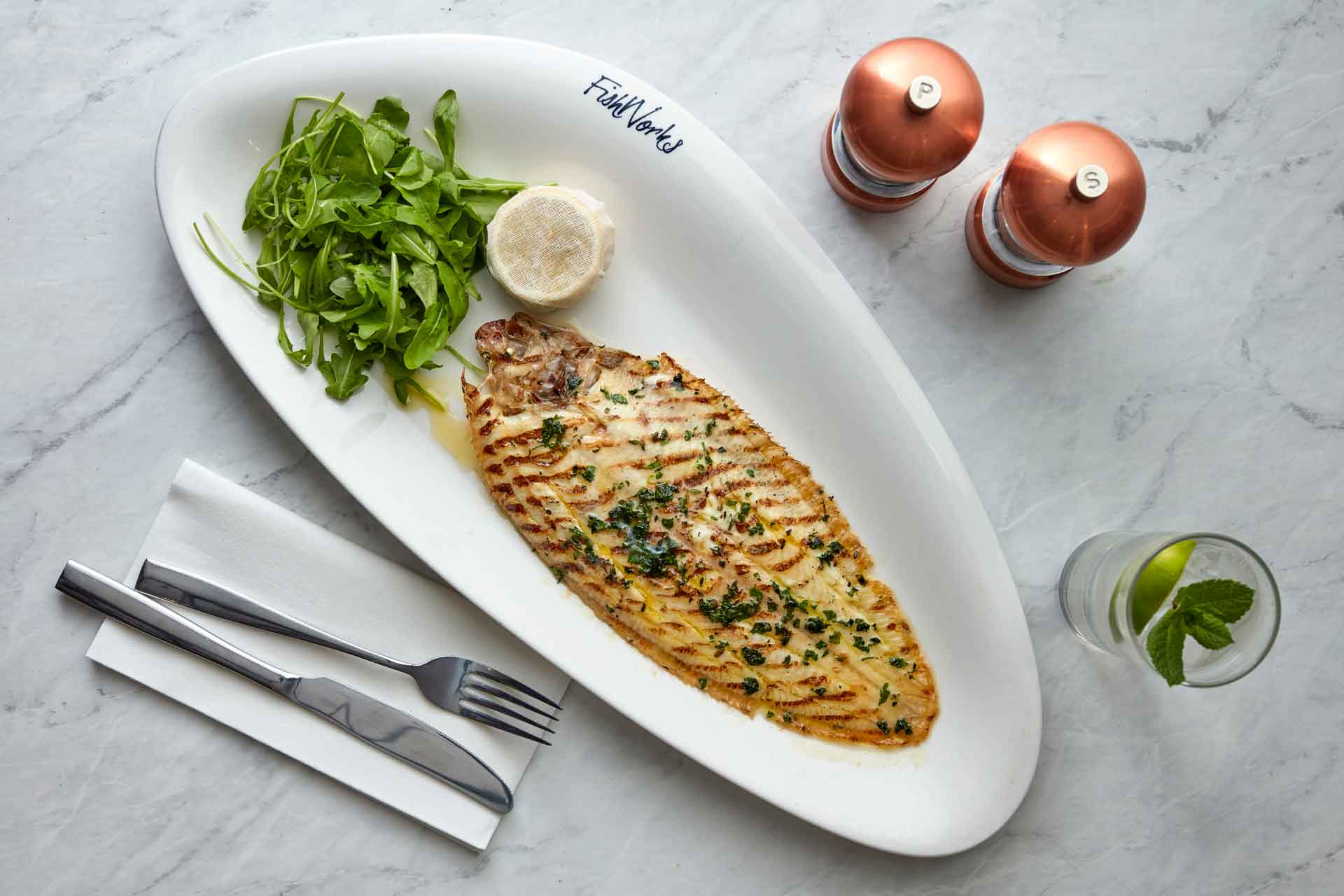 'Fish and chips' doesn't have to mean batter and a tiny wooden fork. One of our favourite fish restaurants in London is FishWorks, now open in Covent Garden and serving up some of the freshest fish and shellfish in the capital, responsibly sourced from Devon and Cornwall's markets and day boats. Forget popping to the local chippie and take your next fish supper to fine dining standards with a meal in this beautifully decorated restaurant with in-house fishmonger, marble oyster bar and light and comfortable dining area. For the ultimate seafood feast, opt for the tasting platter for two with a selection of hot and cold fish and shellfish treats, including the delicious oysters and must-try Dover sole. And on the side? It has to be the double cooked chips with sea salt. After all, what is the finest fish in London without a deep-fried potato to accompany it? fishworks.co.uk
Poppie's
Having worked in the business since the ripe age of 11, founder Pat 'Pop' Newland knows a thing or two about fish & chips. Pat got his first job working in a chippie back in 1952, but it wasn't until half a decade later that he decided to set up his own shop in the heart of the East End: Poppie's, now a London institution. Though retro-style interiors are reminiscent of 50s London, Poppie's is as progressive as it is nostalgic, demonstrated through its forward-thinking approach to sustainability. Seafood is caught on day boats and delivered to shops by Billingsgate fishmonger and old friend of Pop's Joe Bush, where it's cooked up to perfection. Food-wise, it's all about tradition: crispy battered cod and chunky chips, with some jellied eels and calamari rings thrown in for good measure. poppiesfishandchips.co.uk
Toff's
Since it's opening back in 1986, Muswell Hill stalwart Toff's has risen to cult status, with many dubbing it London's best chippie. While there's certainly a place for modern spots mixing things up, sometimes all you want is good old-fashioned fish and chips, which Toff's has down to a tee. The menu offers various different types of fish including cod, haddock, skate and plaice, fried in egg and matzo to form a crunchy batter, served with fluffy-centred chips. toffsfish.co.uk
The Mayfair Chippy
As suggested by its postcode, The Mayfair Chippy sits on the classier side of London's fish and chips scene. Their hero dish is The Mayfair Classic: fried cod or haddock, chips, mushy peas, tartar and a choice of chip shop curry sauce or HP gravy. You'll also find a number of less traditional dishes, including mussel popcorn, black pudding fritters and a vegan alternative, made with fried jackfruit and tofu. Following the popularity of their original restaurant the owners decided to spread the love around town, opening two more branches in the city and Clapham. mayfairchippy.com
London's Best Pizza Delivery / Best Sushi Restaurants in London