Pair the finest opera with the finest food for a truly memorable Glyndebourne experience…
Every year, opera lovers from around the country (and beyond) gather at Glyndebourne for the world-famous opera festival in its magical South Downs setting. But what is high culture without the haute cuisine to accompany it? These are the best places to eat, on-site as well as further afield. Bon appétit!
Check out the C&TH Guide to Glyndebourne
On-Site
The Classic Picnic
The unique 90-minute interval at Glyndebourne has bred a culture of picnics for festival-goers – but only of the most luxurious kind. Pick a spot in the extensive grounds for your picnic blanket (stand out with one of these) and pile it high with bottles of ice-cold Champagne and home-made quiche, sandwiches, salads and pies.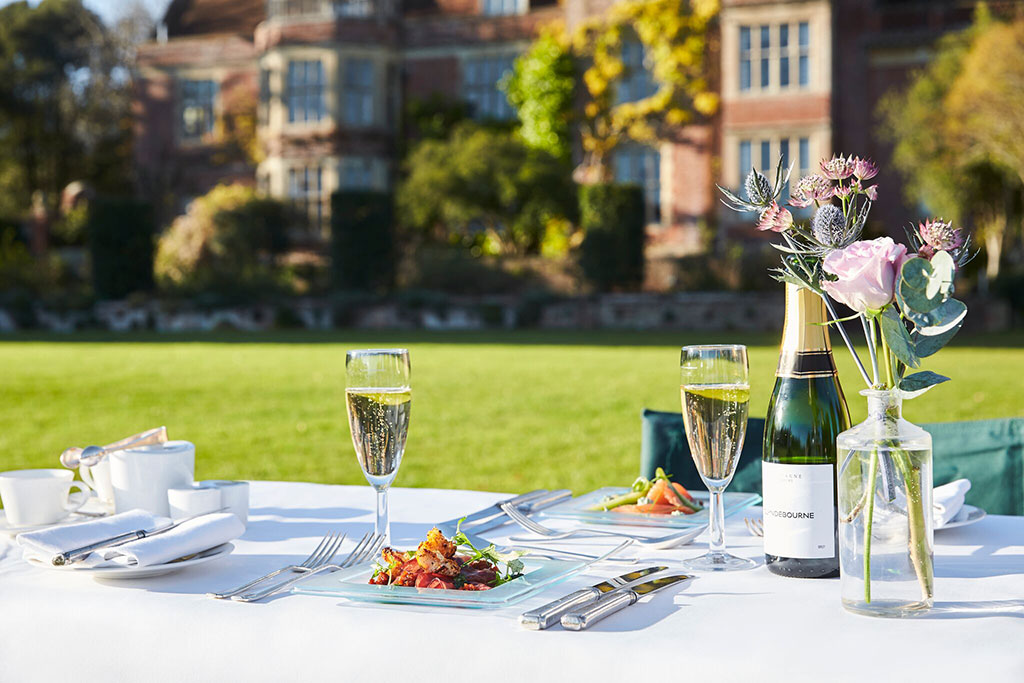 The Glyndebourne picnic, in fact, is such an institution that they even offer catered picnics, prepared on-site either by Leith's. Don't expect finger sandwiches, however – the menu features the likes of chicken and tarragon scotch egg, tofu with chickpea potato and sweetcorn fritters, beef fillet and prawn and lobster salad. Guests can even hire tables, porter set-up and picnic waiters, as well as choosing from an impressive list of fine wines and Champagnes. Prepare to live out the iconic Glyndebourne image of sitting in the sun on plaid blankets, drink in hand, dressed in a ball gown. Worth every penny. From £54 per person, find out more about catered picnics here
Middle & Over
Glyndebourne's fine dining restaurant and the largest dining room on-site is Middle & Over, serving modern British food which uses sustainable, handpicked ingredients in an elegant setting. Enjoy revamped British classics including Beef Wellington with fondant potato, Ricotta dumplings with a squash and celeriac terrine and roast monkfish with a lobster & brandy sauce – and all during the interval, so you can be back in your seats in less than 90 minutes. From £53 per person, find out more here
The Best Picnic Spots in the UK
Mildmay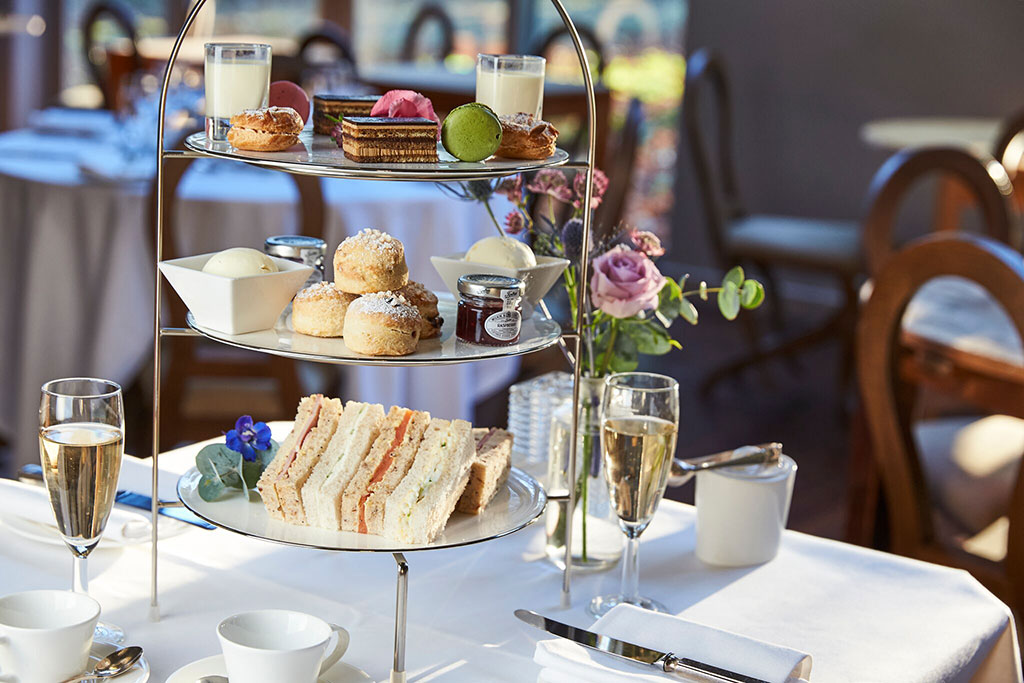 Mildmay is known as the most 'relaxed' restaurant at Glyndebourne – that is if you can look past the bow ties and evening gowns surrounding you. Designed to resemble a Sussex barn and surrounded by a walled garden, Mildmay serves locally-sourced seasonal dishes which are rustic and wholesome, bringing a touch of country charm to the opera festival. When the weather is particularly fine, book a table on one of the balconies or on the veranda to make the most of the sun between arias. Afternoon Tea is also offered daily. From £59 per person for three courses, find out more here
Bars
Head to the BarBazaar for Champagne and beautiful views of the South Downs, and enjoy the buzz of all the opera-lovers on the lawn. The Long Bar is the main rendezvous for pre, post and mid-performance snacks and drinks which can be ordered in advance, so as to ensure your rosé is on ice and ready as soon as you arrive. It's also the place to go for interval ice creams. Find out more here
Further Afield
Staying nearby or looking to explore the area while you're in town for the opera festival? Make sure you check out these restaurants that are all in the vicinity of Glyndebourne.
The Top 5 Opera Houses in the UK
The Lamb Inn
Located less than 30 minutes from Glyndebourne, The Lamb Inn in Wartling isn't just a great place to stay during the festival – it also has a smashing restaurant, run by the owner's sons. Passionate about using local produce, a must-try is the Sussex steak as well as the fish which comes from just a few miles away off the South coast. lambinnwartling.co.uk
Horsted Place
A beautiful Gothic Revival house which was once the Windsors' retreat is now a high-end hotel which houses an elegant dining room, serving homemade dishes of the finest seasonal produce. The afternoon tea is legendary and served on the lawn during the summer months – perfect for a bit of respite after the opera (or beforehand if you're attending an evening show). horstedplace.co.uk
Limetree Kitchen
Limetree Kitchen in nearby Lewes is a more informal option for when the excitement of black tie wears off. The restaurant prides itself on a farm to fork and nose to tail philosophy, sourcing ingredients locally and responsibly. The result is a menu of delicious classics including 28 day dry aged local beef and more contemporary plates such as tempura Devonshire hake. There's also a top-notch gin kitchen and a selection of small plates for those who are still full from the lunch picnic… limetreekitchen.co.uk
Gravetye Manor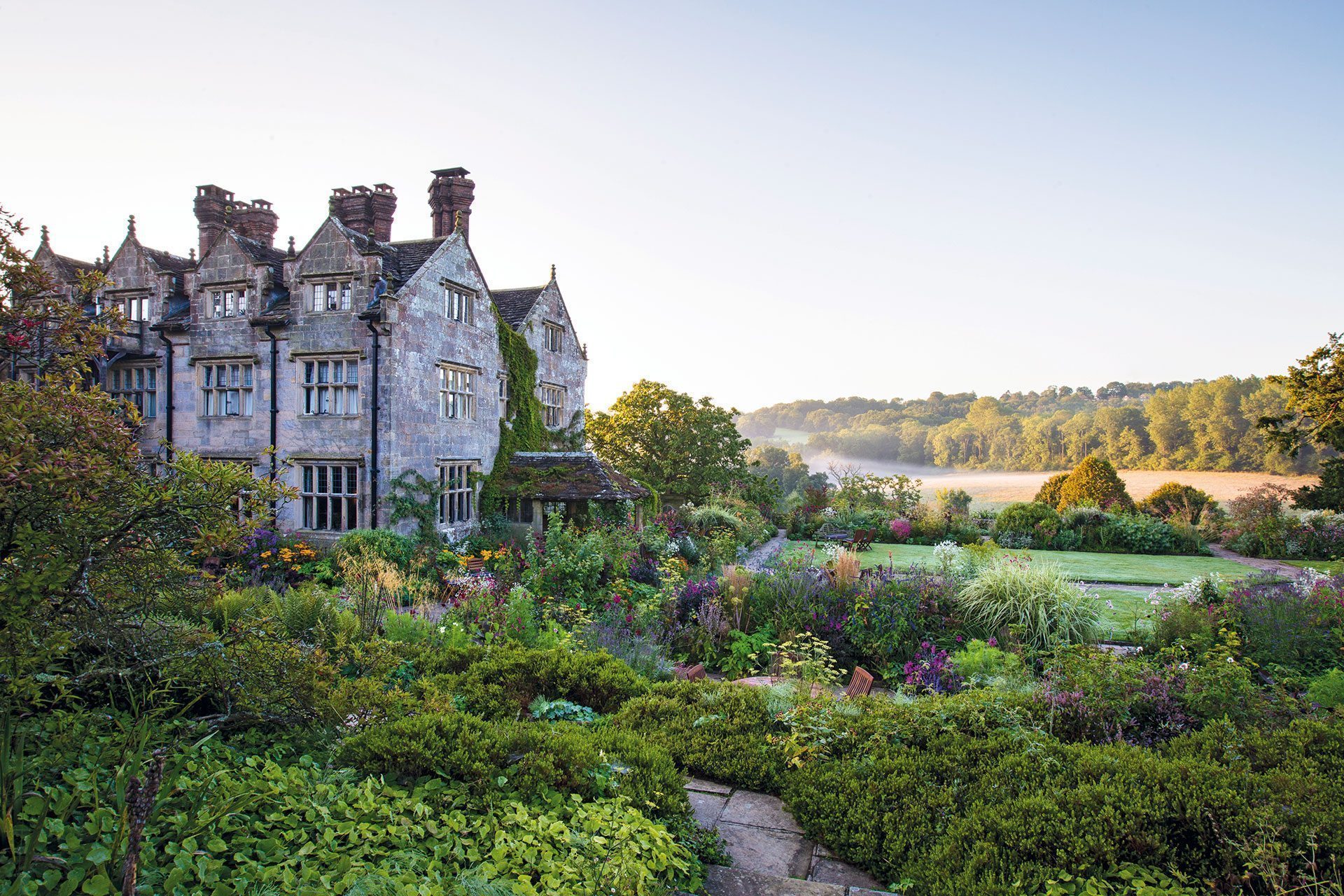 Though a little further out (still under an hour by car), Gravetye Manor in West Hoathly is well worth the effort. The restaurant of the historic Grade I listed country house hotel has one Michelin star, currently with George Blogg at the helm (previously Le Champignon Sauvage and The Square, Mayfair). A post-lunch walk around the historic 1.5 acre Victorian walled garden makes for an idyllic afternoon, and an overnight stay is an absolute treat. gravetyemanor.co.uk
Live nearby and have some personal recommendations? Let us know in the comments below…
---