Green Heroes: Jamie Crummie, Co-Founder of Too Good To Go  
---
'In the UK over 10 million tonnes of food are thrown away each year and one third of all food is wasted globally – that's crazy when you realise the damage that this is doing to our environment.'
This B Corp business stops food from going to waste one Magic Bag at a time
When was your green lightbulb moment?
In my previous career in Human Rights Law I spent some time with Amnesty International. It was there that I became aware of the issue of food waste when in 2013 I attended an event that was purely catered for with food which would otherwise have been thrown away. I realised that there must be a simpler and more accessible way to fight food waste than dumpster diving, which led me to explore the impact technology could have. While coming up with a solution, I connected with like-minded entrepreneurs in Copenhagen and we worked together to create Too Good To Go. The rest is history…
What green business practices are you most proud of?
For us, the biggest measure of how we're helping the planet is how many Magic Bags of surplus food we are diverting from going to waste. It's how we can track the direct impact of our app in tackling food waste in real time. To date, we've saved an amazing five million Magic Bags of food from going to waste in the UK and in doing so, have saved 12.5 million kg of harmful greenhouse gases (C02e) from being wasted. This saving is the equivalent yearly C02e emissions of almost 1,500 UK citizens.
It was also a pivotal moment for the business when Too Good To Go became a certified B Corporation last year. This means we're part of a global community of over 2,600 certified businesses, including Innocent, Patagonia and Alpro, who are using business as a force for good and leading the way in sustainable practices.
I would say that the thing I'm most proud of however, is the community of Waste Warriors that we have built. Not only do we now have hundreds of people working at Too Good To Go who are fighting food waste with huge passion and commitment, but we are also inspiring millions of people across the world to fight food waste with us. We're in a position right now that I could only ever have dreamed of when we started back in 2016 and the future is looking really exciting.
What makes you feel positive about a sustainable future?
The way our younger generations are driving and demanding change like we've never seen before. There definitely seems to have been a shift in the last few years where consumers and organisations are stepping up in their sustainability credentials. Consumers are becoming much more conscious about where and how they spend their money, and brands are recognising that there is a need for them to be sustainable and act ethically.
The growth of our app is also a really promising and tangible example of how fighting food waste is growing in importance. Since our launch five years ago we now have 40 million registered users, 5.6 million of those in the UK. And these figures all represent real people that made a commitment to changing their behaviour, in order to better our planet.
And what are the facts that make you fearful?
No one likes to throw perfectly edible food away, but it still happens on a daily basis. In the UK over 10 million tonnes of food are thrown away each year and one third of all food is wasted globally – that's crazy when you realise the damage that this is doing to our environment.
And while our global food waste is contributing more greenhouse gas emissions than the aviation industry, only one third of Brits recognise the connection between food waste and climate change.
Our mission at Too Good To Go is to inspire and empower everyone to fight food waste together, not only through the use of our app but across all aspects of our lives. We want to see a completely planet-friendly food system and this means tackling food waste in all its forms and from every angle.
Who is your own green hero?
I'm inspired by so many people in the fight against food waste. And as the topic touches so many different people and industries, I'm lucky to have met many people who are doing exceptional things to challenge the status quo. But if I had to pick one, it would have to be Greta Thunberg. She's done so much to galvanise and inspire the younger generation to take action and I'm blown away by the courageousness of such a young person.
Name three other of your favourite brands who are doing the right thing and why you like them?
Toast Ale: they're a fellow B Corp and not only do they produce really great tasting beer, but it's all made from surplus bread meaning it's a win for the planet too. I totally agree with Toast Ale's mantra that to save our planet, we need to be throwing a better party than those who are destroying it!
Nibs Etc: an amazing food waste brand that launched at a similar time to ourselves. They make an amazing award-winning granola made from pulp – embodying the circular economy big time.
Patagonia: the original disruptors in their commitment to putting the planet first at scale. No more fast fashion!
Should we be green shaming the brands/companies who are doing nothing to change their ways?
That's a tough question but ultimately, I think green shaming does more harm than good. I think it's far more effective to lead by example than to criticise and risk alienating these companies even more from changing their ways. Climate change is such a huge and complex issue and no one thing will be able to address it alone. To truly have an impact, then collaboration and unity is key. And I think the best way to mobilise more businesses to step up is through encouragement, not by shaming them. Education is a really important part of this, so we need to be sharing our ideas, statistics and experiences in a way that empowers businesses to make a change.
What are the biggest challenges in running a sustainable business?
One of the biggest challenges is awareness. As previously mentioned, our recent research found that over two thirds of Brits do not recognise the links between food waste and climate change. For us to tackle the issue of food waste quicker, this needs to change.
This is something that we're working on through educational initiatives, as well as initiatives such as our 'Look, Smell, Taste, Don't Waste' campaign. Ten percent of all European food waste occurs because of misunderstandings around date labels. We're working with household brands like Nestle, Danone and Arla on this campaign that aims to re-classify how products should be labelled, and shake up the way we judge whether food is safe to eat.
The more people understand the issue, and how simple it is to solve, the quicker we'll see changes in behaviour across the board.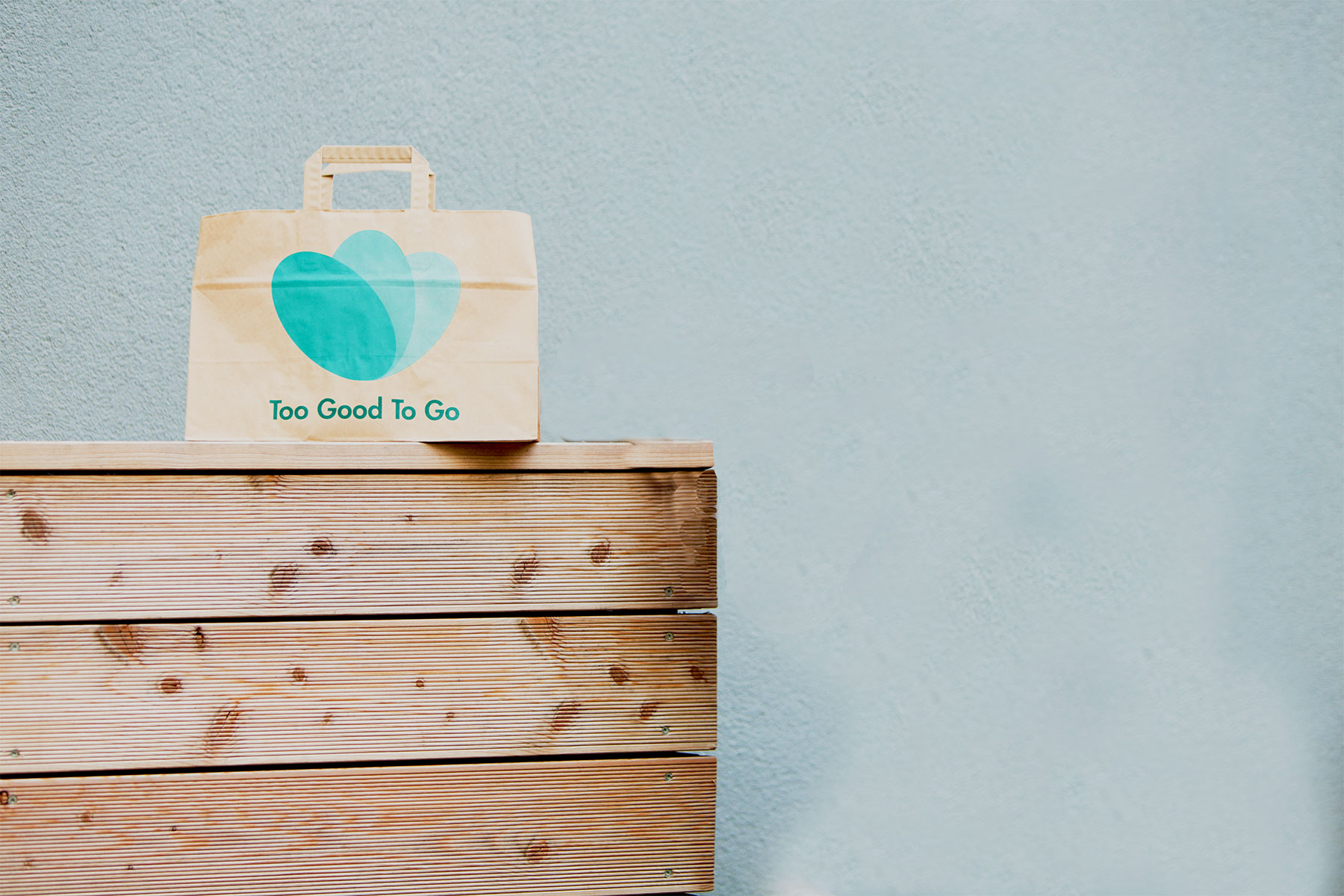 What advice can you give to other businesses who are wanting to do better?
Surround yourself with experts who are as passionate as you are about what you want to achieve. The best leaders are those who recognise that they don't have all the answers, so by bringing experts in, you'll create a solid foundation for growth. But passion is equally as important as knowledge. Especially when it comes to building a socially conscious brand. The early days are going to be challenging, but if everyone is aligned and committed to finding solutions together, you'll be in the best position to create real and lasting change.
Will you sign up to going carbon neutral (or even negative) by 2050?
We're actually working to be carbon negative by the end of this year. We're working with Planetly on this and have several projects in the works to achieve this goal, including the trading of carbon credits through the voluntary carbon market. As a company that's working to fix an environmental threat, it's so important to us that the way we operate doesn't harm the planet. As a B Corp, we're assessed every two years to ensure we're still upholding our commitment to using business as a force for good, so we're always held accountable.

Three things we should all, as individuals, be doing to help in the climate change fight?
There are so many answers to this but ultimately, Project Drawdown (which is one of the most comprehensive reviews on climate change) has said that fighting food waste is the number one action we can all be taking to reverse climate change. Fighting food waste is also something that we can all easily do with just a few small changes starting right at home. My top three tips would be:
Only buy what you need. An easy way to achieve this is to plan carefully about the meals that you're shopping for. For instance, planning meals that utilise the same, or parts of the same, ingredient means that you're not buying a new set of ingredients for every meal.
Get creative with your leftovers and embrace the chance to explore new ways of working with ingredients. Why not have a go at making a broccoli pesto using the broccoli stalks that you'd usually throw away, or keeping the peel on your potatoes when you're mashing them? Little changes like these really can make all the difference.
Trust your senses when it comes to Best Before labels. Just because a product is past its Best Before date doesn't mean it's inedible. Before throwing it out, make sure you use your senses to work out if it's actually gone off! You'd be surprised how many food items actually last way beyond their Best Before date.
To find out more visit Too Good To Go  or download the app today from Apple Store or Google Play.
MORE GREEN HEROES: