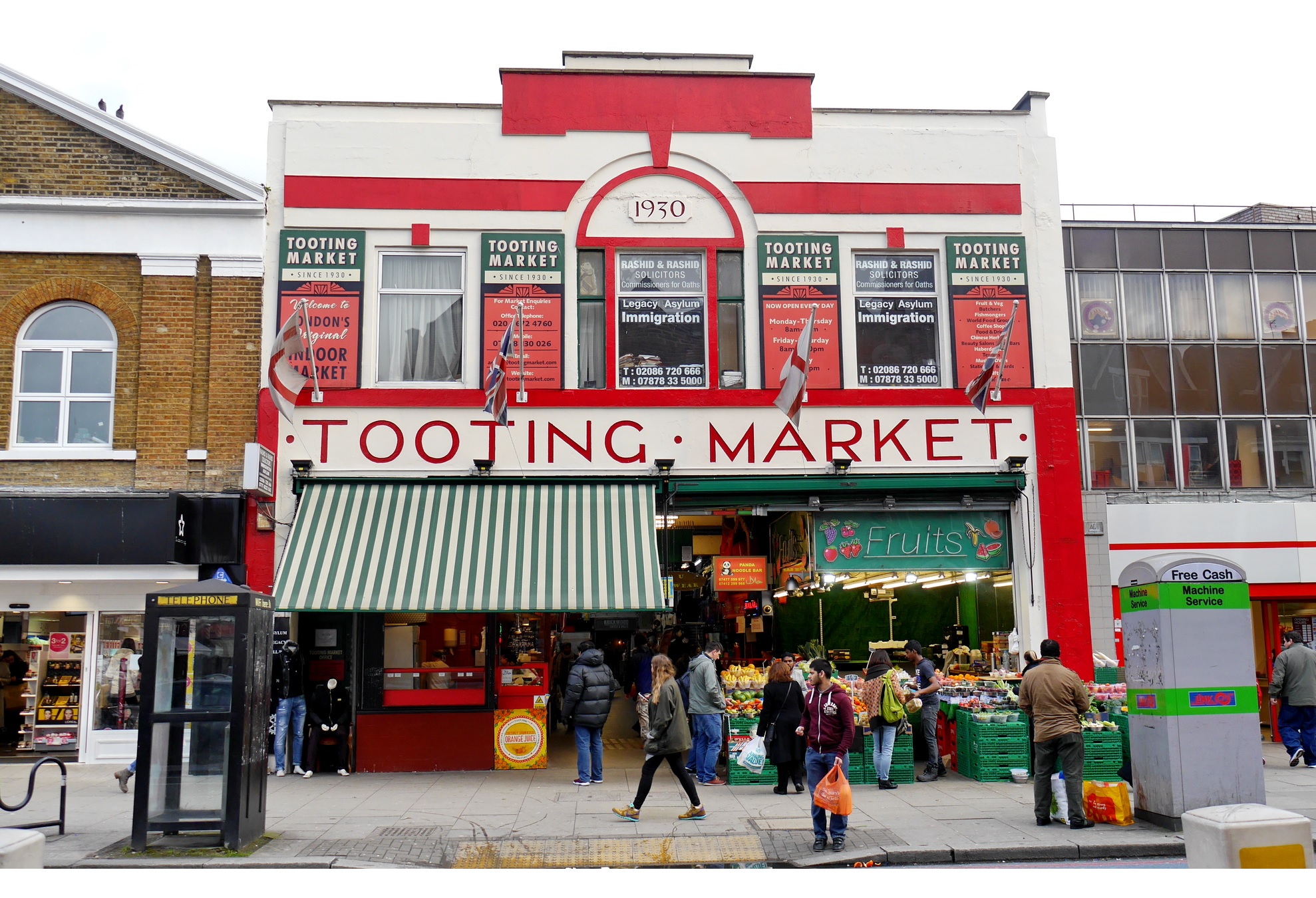 The C&TH Guide to Tooting Market
---
The be all, end all of indoor markets
It's been over 80 years but London's original indoor market, Tooting Market, has yet to lose its charm. 
Tooting Market is open seven days a week and is home to a variety of traders, but it's the food scene that has us coming back for more (and more). Here are some of the reasons you should come hungry.
A Guide to Tooting Market

High quality ramen at low prices is the name of the game here. Enjoy shoyu, miso pork, miso tofu and tonkotsu from £6.50 as well as gyoza from £4.50. Reliably good and reliably trendy (seeing as the other outposts have gotten the thumbs up from Pop Brixton and Brick Lane Market).
The Best Food and Drink Pop Ups in London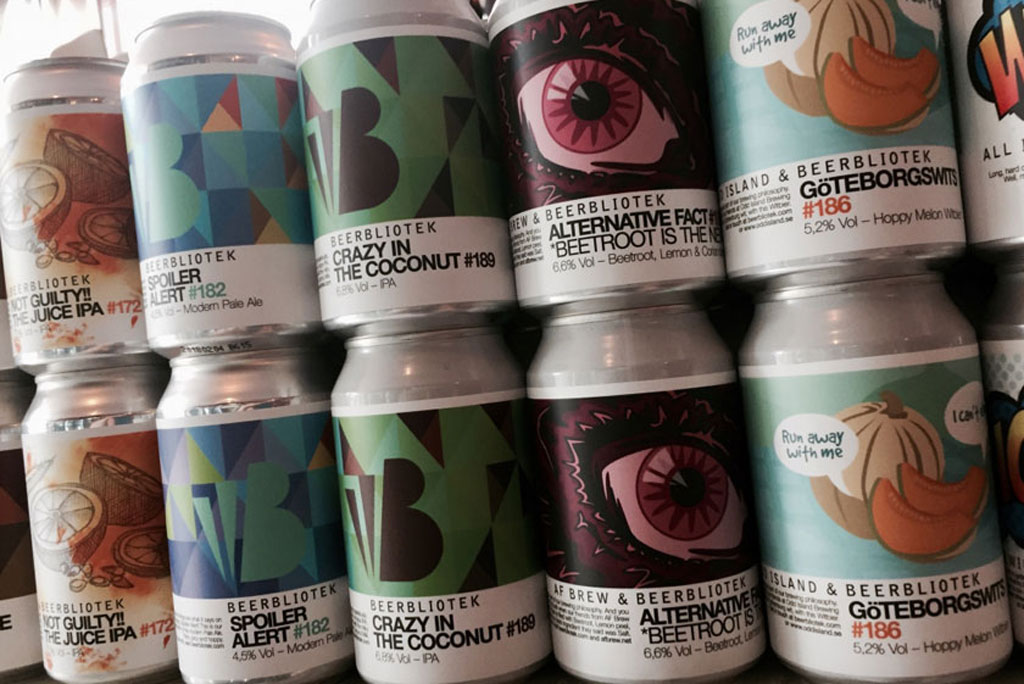 This beer and home brew general store may have only two fridges, but it holds around 200 different canned beers, three keg lines for onsite and growler takeaways plus a collection of special bottles. As well as a small drinking space within the unit, there is also a communal area where market-goers can enjoy drinks and have a boogie if they're in the mood.
This not-so-secret-anymore authentic little bar, tucked away in the corners of Tooting Market, is an essential pitstop while meandering through the stalls. Enjoy all the cocktail classics with mojitos, cosmopolitans and Long Island iced teas, or keep it chill with a bottled beer… just keep it secret of course.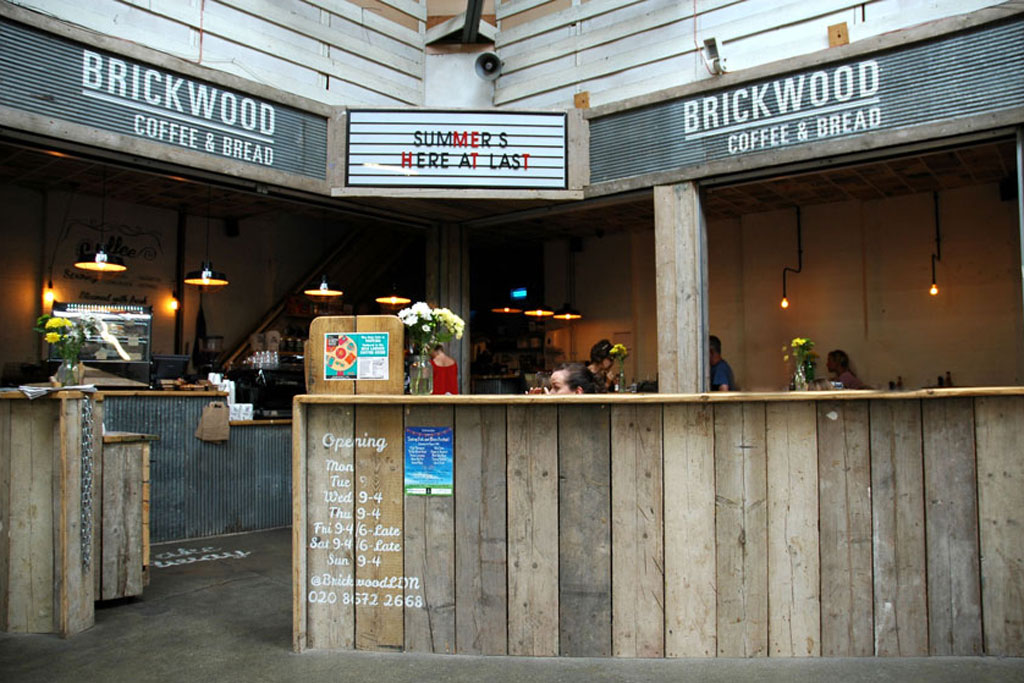 It's the answer to brunch in Tooting. The Australian-themed cafe serves a mean coffee and toastie if you're on the go. For more leisurely brunch go for the toasted brioche with caramelised banana, strawberries and berry compote or the 'Kumara' with sweet potato, feta, poached egg, kale pesto and pumpkin seeds on toast.
Is it an indoor market without a burger and craft beer joint? So glad we don't have to find out. Boom Bap Burger makes a splash with its 28-day aged Scottish beef compliments of HG Walter. You'll find the restaurant 'flippin' meats and droppin' beats' in the heart of the market with an especially good green chilli cheeseburger and 'Notorious P.I.G' with slow cooked pork (and thats on top of the beef).
For hand-crafted gin made in Tooting, you can't get much better than Graveney Gin. It's the market's smallest tasting bar and micro-brewery, but size certainly doesn't matter here. These pros can guide ginthusiasts and newcomers alike to find their match made in heaven. Using a small but perfectly formed 30L Copper Still, Graveney Gin produces 30 bottles per batch, using botanicals as punchy Juniper Berries, Pink Grapefruit, Gogi Berries, Baobab, Fresh Orange, Orris Root and Angelica Root for a fruity and smooth flavour.
This family-run Portuguese delicatessen is a home-away-from home for anyone missing their national cuisine. From Portuguese cheese to enchidos, cereals, to drinks, Mina Shop boasts a variety of fresh options.
Near to the market and worth a mention…
This steamed bun paradise is a delectable addition to Tooting's eclectic eateries club. The ever so light and fluffy buns come with fillings that range from slow braised pork, pickles and peanut powder to beer marinated prawns, pickled mooli and spiced spring onion. The restaurant also touts the most delicious home-made kimchi.
The rustic, relaxed and cosy vibes equalled with its Insta-worthy brunch plates, ice coffees and fluffy pastries will have you visiting this brunch spot time and time again.
DISCOVER MORE:
Sustainable Cafes & Coffee Shops in London / Food Trends To Know