Head Pastry Chef Andrew Gravett on the Perfect Afternoon Tea
A Q&A with the man behind The Langham's legendary afternoon tea
Scone lovers and avid tea drinkers: pens at the ready. We chat to Andrew Gravett, Head Pastry Chef at The Langham, about what goes into the perfect afternoon tea. 
The Best Afternoon Teas in London
Q&A with Andrew Gravett, Head Pastry Chef at The Langham Hotel
Andrew Gravett knows everything there is to know about sweet and savoury treats – especially when it comes to afternoon tea. The chef has wracked up an impressive CV, having worked at Michelin-starred restaurants and explored the world with chocolate producer Valrhona. Now serving as Head Pastry Chef at The Langham Hotel, Andrew is responsible for creating the magical experience of a quintessentially British afternoon tea.
Afternoon tea was thought up by one of Queen Victoria's ladies in waiting, Lady Bedford, and The Langham popularised the tradition by being the first hotel to feature the meal on its menu when it opened in 1865. The current afternoon tea menu, a collaboration between Andrew and Chef Michel Roux Jr, plays on some of Britain's favourite biscuits and tarts for a truly unforgettable experience.
While appreciating that pastry needs to be presented beautifully, Andrew is adamant that flavour comes first – something that has payed off time after time when visitors to the Langham have left with a craving for more…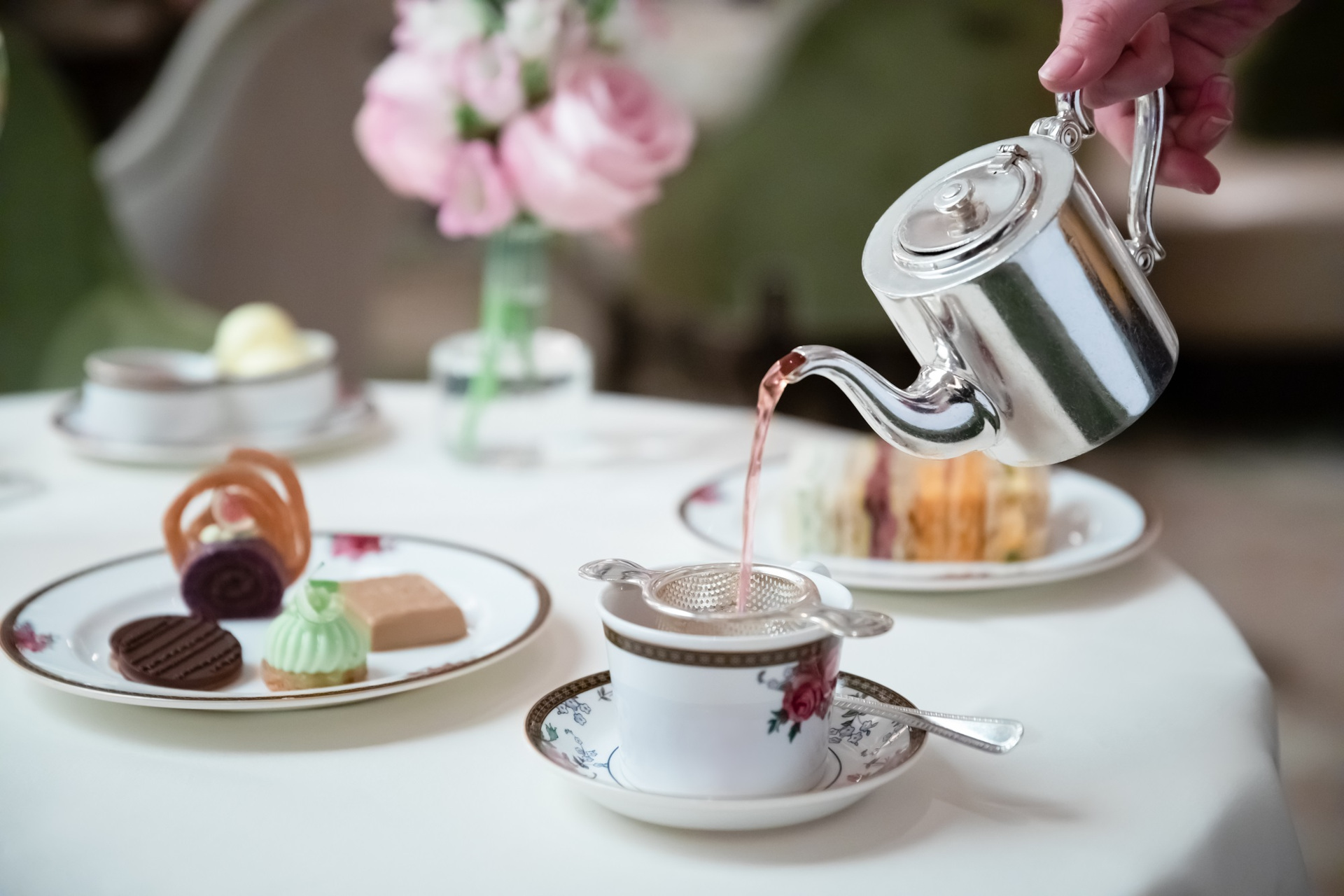 What's the secret to a perfect scone?
Kneading more than you think. I was always told to mix scones with the back of a knife… times change and we now want the dough to be elastic. This helps in the baking to create a resistance for the moisture to push up against and for the scones to be light and fluffy inside.
The most difficult piece you've created?
It's not so much the difficulty it's more the short amount of time we have to create. After lockdown, from creation to serving we had less than 10 days. The team did brilliantly.
The cake you're most proud of?
Currently the custard cream, it's made up of my favourite ingredients. Vanilla, crème patissiere and caramelised white chocolate.
Cakes before scones, or scones before cakes?
Cakes before scones is my preference. Having already eaten sandwiches and our cheese scone I think it's good to have a bit of 'lightness' and certainly less gluten which can be very filling. The scones can then be eaten or taken away with one of our homemade jams.. They re-heat beautifully the next day.
How do you correctly balance sweet and savoury in an afternoon tea?
Traditionally the savoury element is quite mild in flavour, the famous cucumber sandwich being the best example. However our sandwiches are often full of interesting ingredients and combinations they just don't linger for too long in the palate. The bread is a perfect palate cleanser.
Can you share an afternoon tea-related kitchen disaster?
Disaster is a big word, I think every day we encounter challenges – it wouldn't be normal if we didn't. The trick is remaining calm and finding a solution. A perfect world would be very boring!
MORE AFTERNOON TEA
Best Children's Afternoon Teas in London/ 10 Instagrammable Afternoon Teas to Feast Your Eyes On