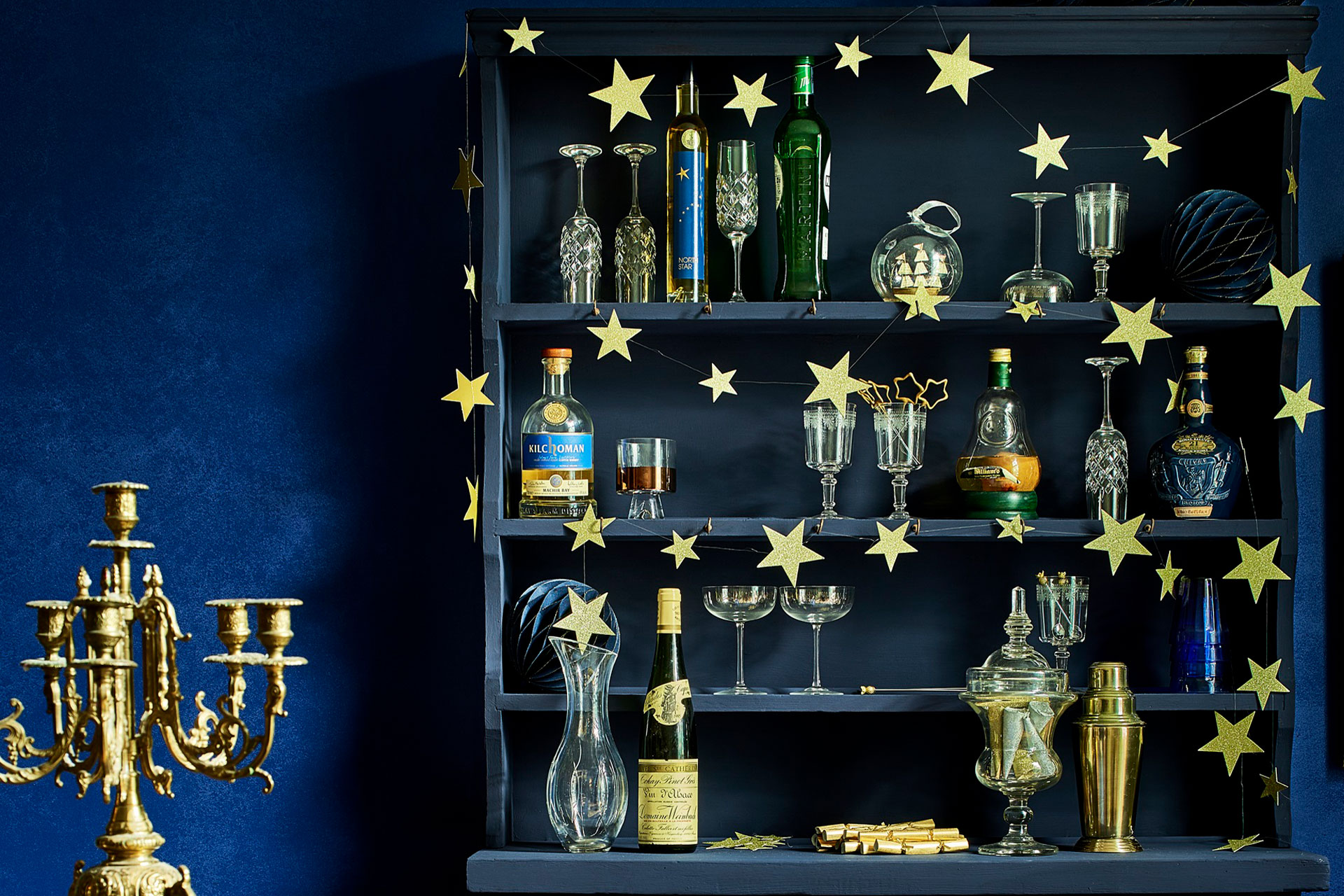 The C&TH Guide to Creating Your Own Home Bar
Keep calm and get mixing
Bring the party to your living room with our guide to creating the perfect home bar – from spirits to themes and more.
The C&TH Guide to Creating Your Own Home Bar
The Space
Finding the right home for your burgeoning bar is key, whether you want it easily accessible or tucked away. More living space means more freedom: why not invest in a sleek new credenza that doubles as a drinks cupboard? Or else, browse antique shops, fairs and second-hand websites for a chic bar cart or trolley. If you're pushed for space, a mirrored tray (the more tarnished, the better) on a sideboard or similar flat surface works like a charm.
The Theme
If choosing to have your bar in a visible spot, it won't hurt to make it a feature of the interior. Choose a theme and coordinate your barware around it so you don't end up with a mish-mash of clashing pieces. Whether you're into old-Hollywood luxe with brass accents and crystal everything, mid-century sleek à la Mad Men or even a tasteful tropical, there's plenty of accessories out there to suit every style and budget.
18 Delicious Winter Cocktails to Make at Home
The Basics (and the extras)
You're going to need more than a shaker and some glasses – though it's a good place to start. Ideally, your home bar should be stocked with the following tools:
Stainless steel (or crystal) cocktail shaker
Jigger (a double-ended cup for measuring out spirit quantities – particularly useful if you're prone to a little heavy-handedness)
Long-handled bar spoon
Muddler (for crushing mint and sugar – Mojito lovers, take note)
Rocks tumblers
Coup glasses (these work both for cocktails and champagne)
If you're looking to expand, a crystal ice bucket, martini glasses and champagne bucket and flutes are all excellent, stylish additions.
The Spirits
A range of spirits should keep you well-stocked and ready to whip up any number of classic cocktails, as well as any bespoke creations; start with gin, whisky, vodka, rum (white and dark), tequila and brandy. You might also add some of the extras that frequently pop up in the best-known cocktail recipes, like Angostura Bitters, triple sec and Worcester sauce for those breakfast Bloody Marys.
Otherwise, buy according to taste – if you're lost without a bone-dry Martini, vermouth will come in handy (try Dolin); others might consider summer evenings wasted without an Aperol spritz (or several). We're not here to dictate your tastes, though – just buy what you'd like to drink, not forgetting mixers and a little something for the teetotal.
The Fun Part
Now that your home bar is assembled, the (cocktail) world's your oyster. The internet is teeming with recipes for enthusiastic home mixologists – not least C&TH's Martini-making guide – but there's something charming about flipping an old-school cocktail book and choosing something at random.
Home Bar Essentials