The best bit about antiques shopping is often the You'll-Never-Guess-Where-I-Found-This Factor. When decorating a home in earnest, however, sometimes its good to be prepared to haul a bookcase home.
Book your lorry and make your way to these favourite London antiques haunts. We'd say 'tell your friends', but maybe after you've had your pick of the lot first….
The Best Antique Treasure Troves in London
Clothes
Superbly sartorial and excellently glitzy if need be, William Vintage is a favourite of the magazine world. With clientele like Amal Clooney, Tilda Swinton, Kate Moss and Helena Bonham Carter, its not very mysterious why this is one of the world's leading vintage brands.
London's Best Vintage Shops / Antiques
Tables
Centre tables, side tables, writing tables, desks, African & Indian tables, occasional tables…This antiques and interior decorator will fill your 18th and 19th-century decorative furniture needs. And if grand scale or English country house if your beat, then you've come to the right place.
Chairs
Ardgowan Antiques
We're talking good-old-fashioned armchairs as well as Chinese glazed, pottery garden stools. Lucinda Chetwode started dealing antiques from her house in Scotland in 1983; She now runs her business with Adam Bentley at showrooms in Battersea and Hampshire.
Architectural
What home design problem wasn't solved by sticking a Victorian Gothic entranceway on it? This business has dealt in reclamation and salvage since 1979. Bridging the gap between the demolition trade and architectural design, rescued relics become fascinating interior details. Interestingly, the shops and yards are also a unique venue hire and dining experience opportunity.
Get to know the UK's top 50 interior designers
Prints
A shop that is the physical rendering of the word 'highbrow'. The Shapero Gallery stocks a large number of antique and decorative prints across a wide range of specialisations, including travel, natural history, art & architecture, transport, sports & pastimes, as well as a selection of original works on paper.
Lamps
A distressingly stylish selection of desk and room lamps will have you deliberating for ages, unless you're someone who knows immediately that they have to have the French medical floor lamp. Even more charming than the cosy showroom in Fulham is the 'De-light' section, which is best explained by the photo below.
Bookcases
Like the original showroom in Tetbury – Europe's largest source of decorative antiques and recommended by Vogue – the London showroom displays a curated collection of antiques. An in-house team of restorers, upholsterers and interiors experts allows customers to have products adapted to their needs.
Want to start your own art collection? Here's how…
Fireplaces
Founder Will Fisher boasts one of the most extensive collections of antique fireplaces in the country, including rare 17th century, Georgian and Regency mantels from the likes of William Kent, Isaac Ware, Robert Adam, Henry Cheere and Sir John Soane.
Mirrors
Christopher Howe is the trusted furnishings expert behind key British cultural institutions like The National Gallery, Sir John Soane's Museum, Strawberry Hill House and Hampton Court Palace. Reflect a bit of his style…
And last but certainly not least…
Framed Butterflies
Weirdos, rejoice. Antique and unusual curiosities ahead: from a taxidermy moose to Murano chandeliers via design classics. Les Couilles du Chien carries a large stock of framed beetles and butterflies set in-house in bespoke oak frames. Custom service allows customers to choose specimens from stock and have them framed or mounted per individual requirements.
Love interiors? Listen to the House Guest podcast with Interiors Editor Carole Annett now!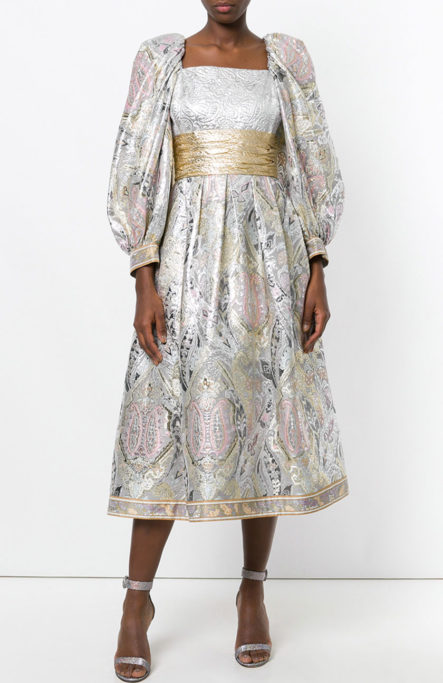 ---