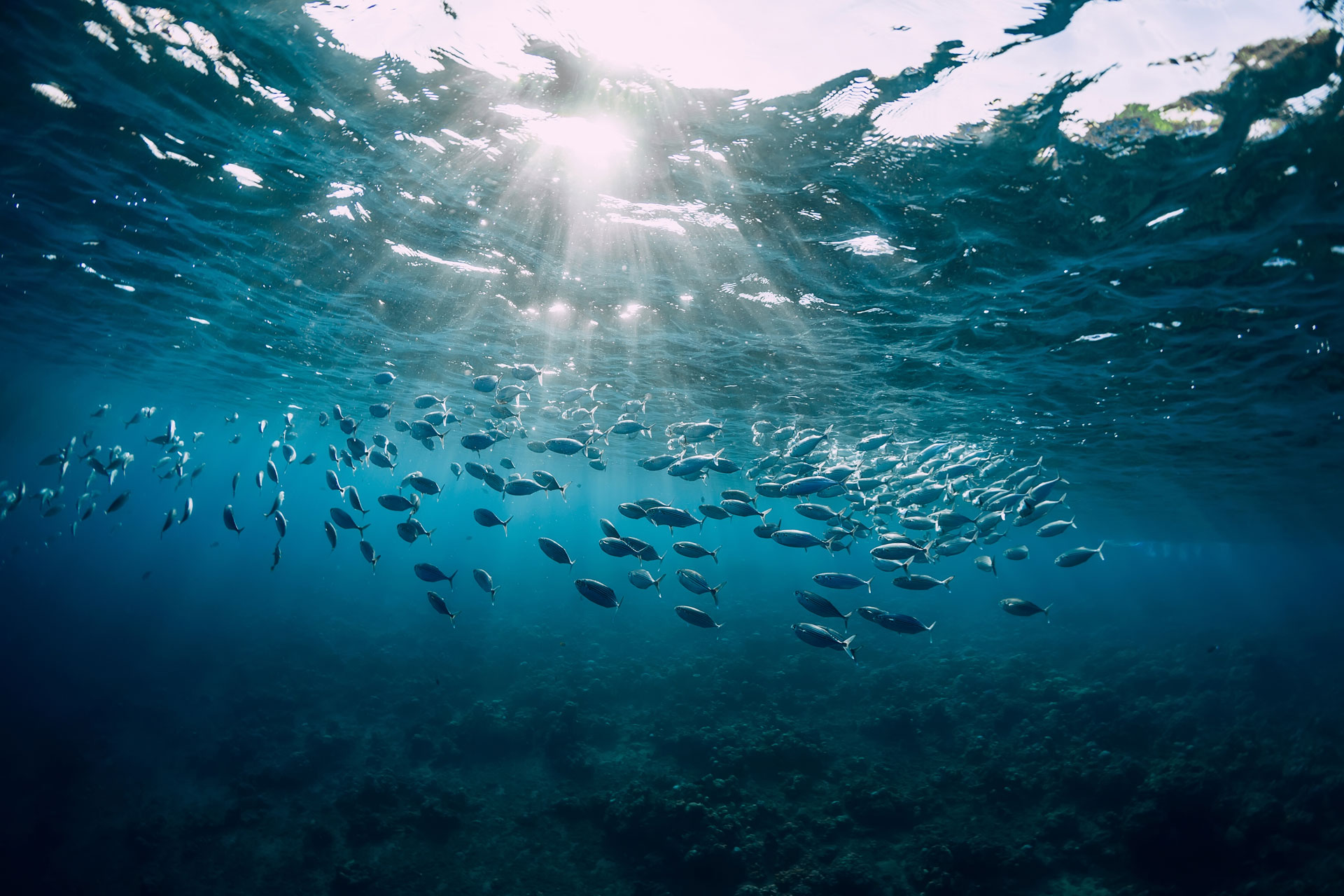 A Guide To Responsible Seafood
How to eat fish (right)
Seaspiracy, a documentary about the fishing industry's impact on sea life, sent shockwaves across the world when it was aired in 2021. The 90-minute programme quickly became one of the most watched shows on Netflix, triggering many viewers to vow never to eat seafood again. Yet the documentary has also been criticised, with some arguing it makes misleading claims and oversimplifies a complex issue. At the heart of the debate lies the fundamental question: do we need to give up eating fish to help save our oceans?
Ultimately it's down to individual choice. But for those who do eat fish, there are plenty of things we can do to consume more responsibly. Below The Marine Conservation Society's Sustainable Seafood Advocate Jack Clarke sheds some light on how to eat fish sustainably.
How To Eat Fish Sustainably
Where should we be buying our fish?
If you're lucky enough to have a local fishmonger, we would recommend buying your seafood there. There are also a number of websites selling seafood for national delivery. Look for businesses that give you the most information about their seafood – if you know the species, and how and where it was caught or farmed, you'll be able to check this on the Good Fish Guide and make sure it's a good choice.
While we're big on supporting smaller businesses, we fully understand that most people buy their seafood in the supermarket – and that's no bad thing. Supermarkets have taken huge strides in recent years and the sustainability of their seafood has really improved. They may lack the range of smaller operators, but a lot of their products will be independently verified as sustainable by third parties.
What are the most eco-friendly types of fish for British consumers?
The most eco-friendly choice of seafood is farmed shellfish. Unlike farmed fish, things like mussels, clams and oysters don't need feeding. They take all their nutrients from the surrounding sea, cleaning the water as they filter it through their bodies. They also lock carbon in their shells and form artificial reefs that shelter other marine life. There are plenty of other sustainable options, like hake and mackerel, but for some species, it can be more complex. If you look on the Good Fish Guide, you can check all the most common seafood available to buy in the UK. It's all rated on a traffic light scale: green is best, red is worst. It makes choosing the most sustainable seafood much easier.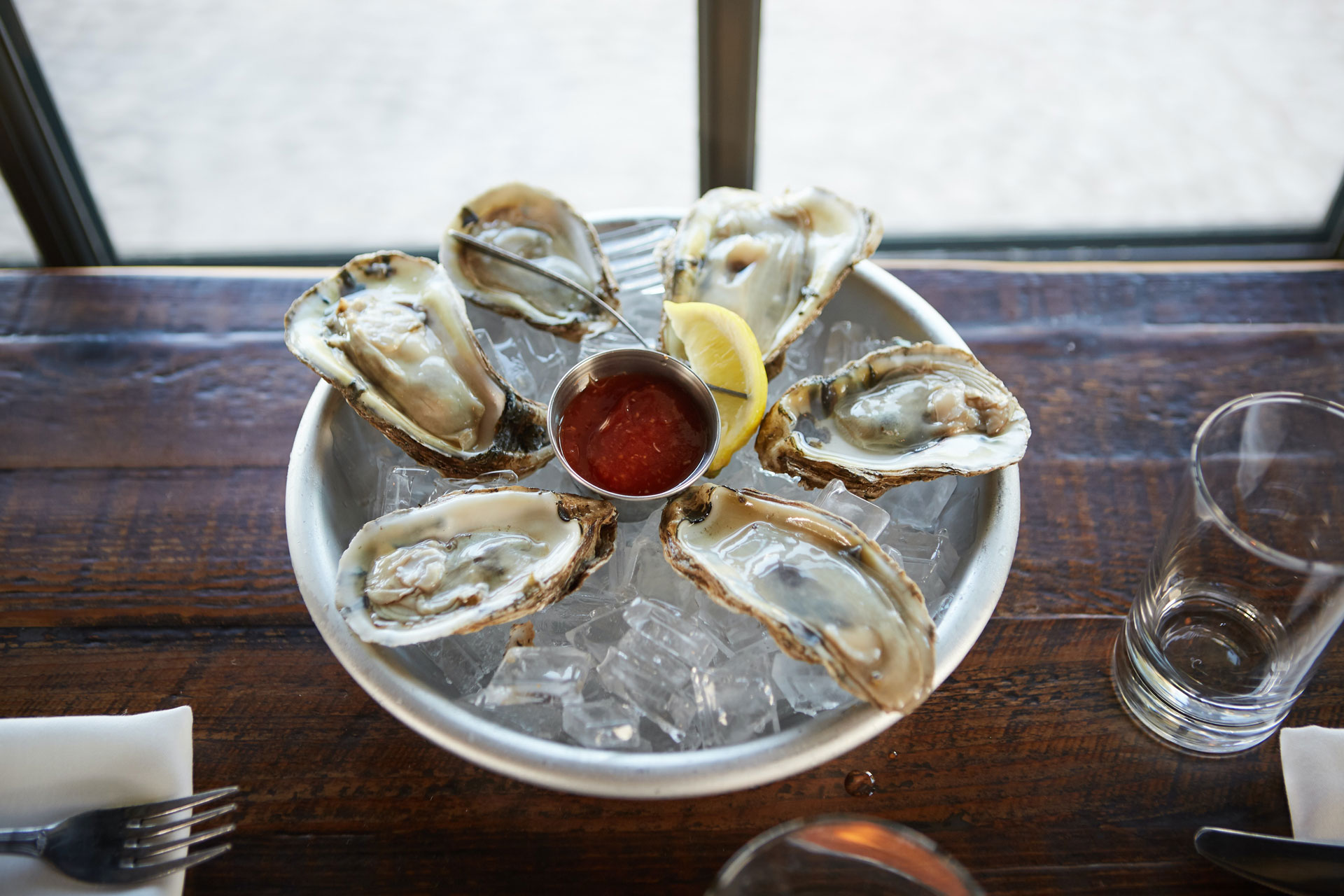 What should we look for in terms of labels or certifications?
Eco-labels are a really handy way of quickly identifying whether your seafood is a good choice – but not all are created equal. Look out for the Marine Stewardships Council's blue tick. These fisheries tend to be well-managed and usually rate well on the Good Fish Guide. Their sister organisation, the Aquaculture Stewardship Council, certifies farmed seafood and is also reliable, as is the organic standard.
How often should we be eating fish?
The NHS recommend eating two portions of fish per week, one of which should be an oily fish like sardines or mackerel. It's important to vary what you eat. Eight per cent of the seafood we eat is made up of just five groups of species: cod, haddock, salmon, tuna and prawns. Next time, why not swap salmon for farmed trout or give coley a go? It adds a bit of excitement to your weekly meals, takes some of the strain off wild stocks and supports smaller, more sustainable fish farms in the UK.
How do different methods of fishing impact the environment?
All fishing and farming methods have an impact on the marine environment, some more so than others. Dredgers and beam trawlers disturb the seabed, can damage delicate marine habitats, often have higher rates of bycatch and the sediment they churn up could be contributing to climate change. Pots and static nets used by inshore boats in the UK are generally less damaging to the marine environment. Fishing with a rod and line has very little wider impact on the seabed. However, what's most important to consider is the health of the underlying fish stocks. The last fish in the sea can be caught with a rod and line. We take all of these impacts into account when we calculate our Good Fish Guide ratings.
Any other tips for eating fish sustainably?
You can eat fish better by making it go further and using the whole fish. For example, if you buy a whole fish and fillet it (or get a fishmonger to do it for you), try making stock from the bones. Chuck in some sweated veg, tinned tomatoes, the fish fillets and a handful of mussels and you've got a hearty, healthy, thrifty family meal.
Visit mcsuk.org for more information