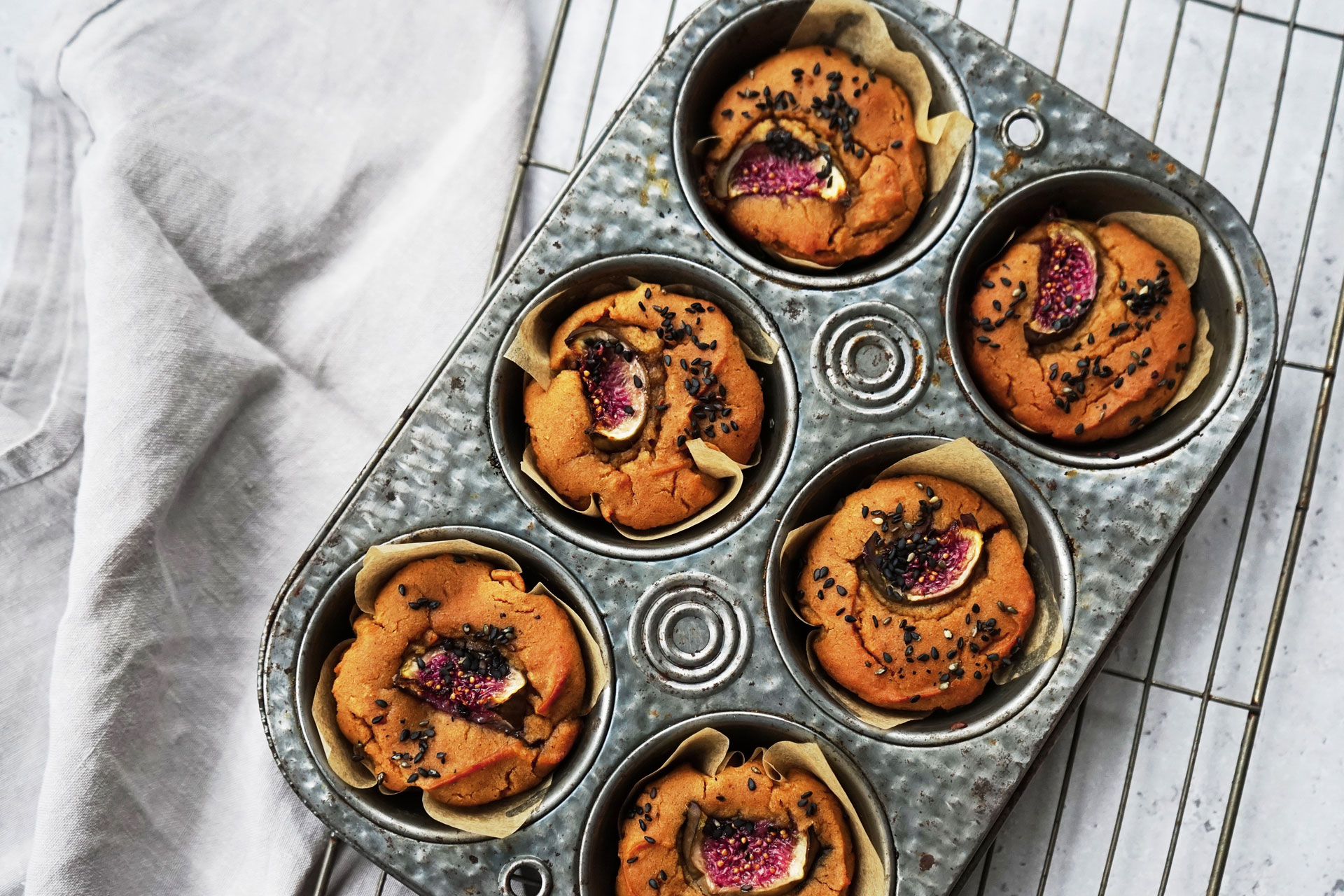 Ingredient of the Week: Figs
---
How to make the most of figs this season
Each week plant-based cook Bettina Campolucci Bordi, founder of Bettina's Kitchen, gives us the lowdown on a particular seasonal fruit, vegetable or ingredient, offering cooking tips and a recipe. This week it's figs.
Ingredient of the Week: Figs
One of the best things about figs is the anticipation of waiting until they come into season, as they are the most delicious little bites of goodness. There's nothing better than biting into a fresh fig, straight from the tree.
Figs are a versatile little fruit, which can be consumed in many different formats – from simply eating them whole as a snack, to adding them to a salad, grilling them with some melted cheese and drizzling with balsamic vinegar, or roasting them with some honey and cinnamon for a delicious dessert. They can be blended up into a fig puree or jam, and they are often used to sweeten dishes.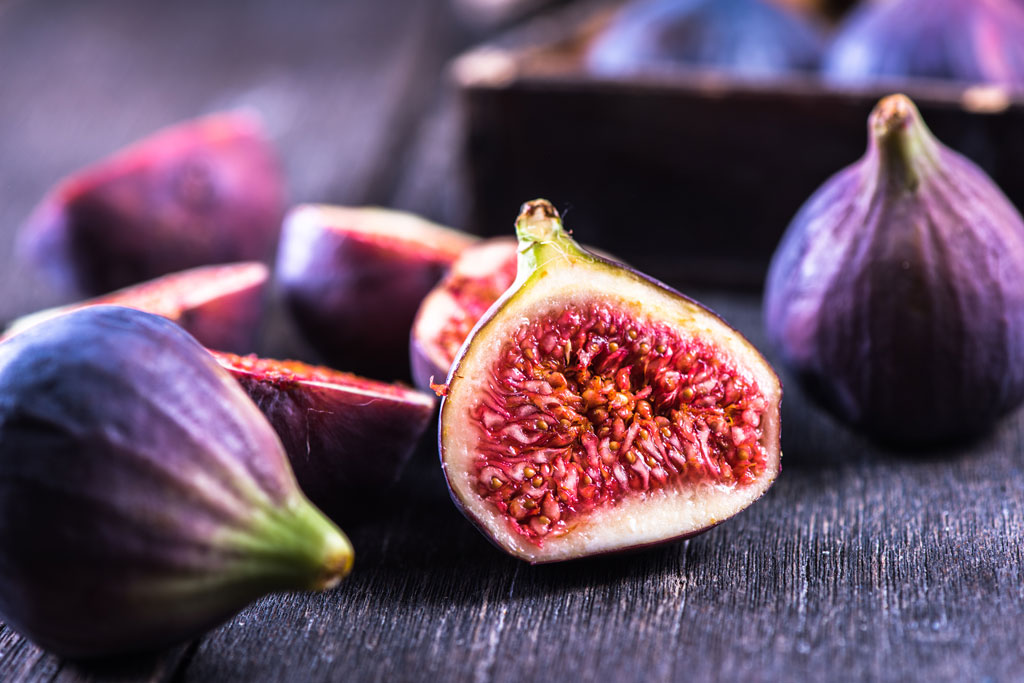 They are little powerhouses of nutrition too which is an added bonus, being very high in potassium and calcium and full of fibre too. They are a prebiotic which means they contribute to good gut health, and they are also known to aid with digestion.
Interestingly, they are the focus of several medical studies, to ascertain their true health benefits, which many people say are far superior to other fruits out there.
You can buy them dry or you can find them growing in Asia and the Mediterranean, where they thrive in the hot weather. Many people use dried figs as an addition to baking, whether it be in bread, cakes, energy bars or muffins.
Figs are fragile little souls, so if you are storing them in your fridge, make sure to wrap them individually and carefully place them where they can't be crushed by other heavier items. They are best eaten within a few days of buying them as they do spoil more quickly than other fruits if not eaten quickly.  
I know it might sound strange to use chickpeas in a muffin but they are so versatile and they add a healthy, nutritional element to this little snack. So I urge you to go with it, give it a try and see if you are pleasantly surprised. If you don't have figs, you can easily substitute with any other fruit that you have on hand, such as pears or apples.
Recipe: Fig Muffins
Ingredients
For the Fig Muffins:
1 tin chickpeas, drained (save the chickpea water/aquafaba for another recipe)

80g vegan butter

100ml maple syrup (or 100g sugar for a lower cost option)

50g almond flour

100ml plant milk

1 tsp bicarbonate of soda

50g nut butter (any type)
For the Topping:
2 figs, sliced into thin wedges

sprinkle of black sesame seeds
Method
Preheat the oven to 180ºC.

Add all ingredients (except the toppings) to a blender and blitz until combined.

Line a muffin tray with small pieces of greaseproof paper, or individual muffin cases.

Using a large ice cream scoop, add 1 scoop of mixture to each muffin case. Top with a piece of fig and some black sesame seeds, and put in the oven for approximately 20 minutes until golden.
MORE INGREDIENT OF THE WEEK: