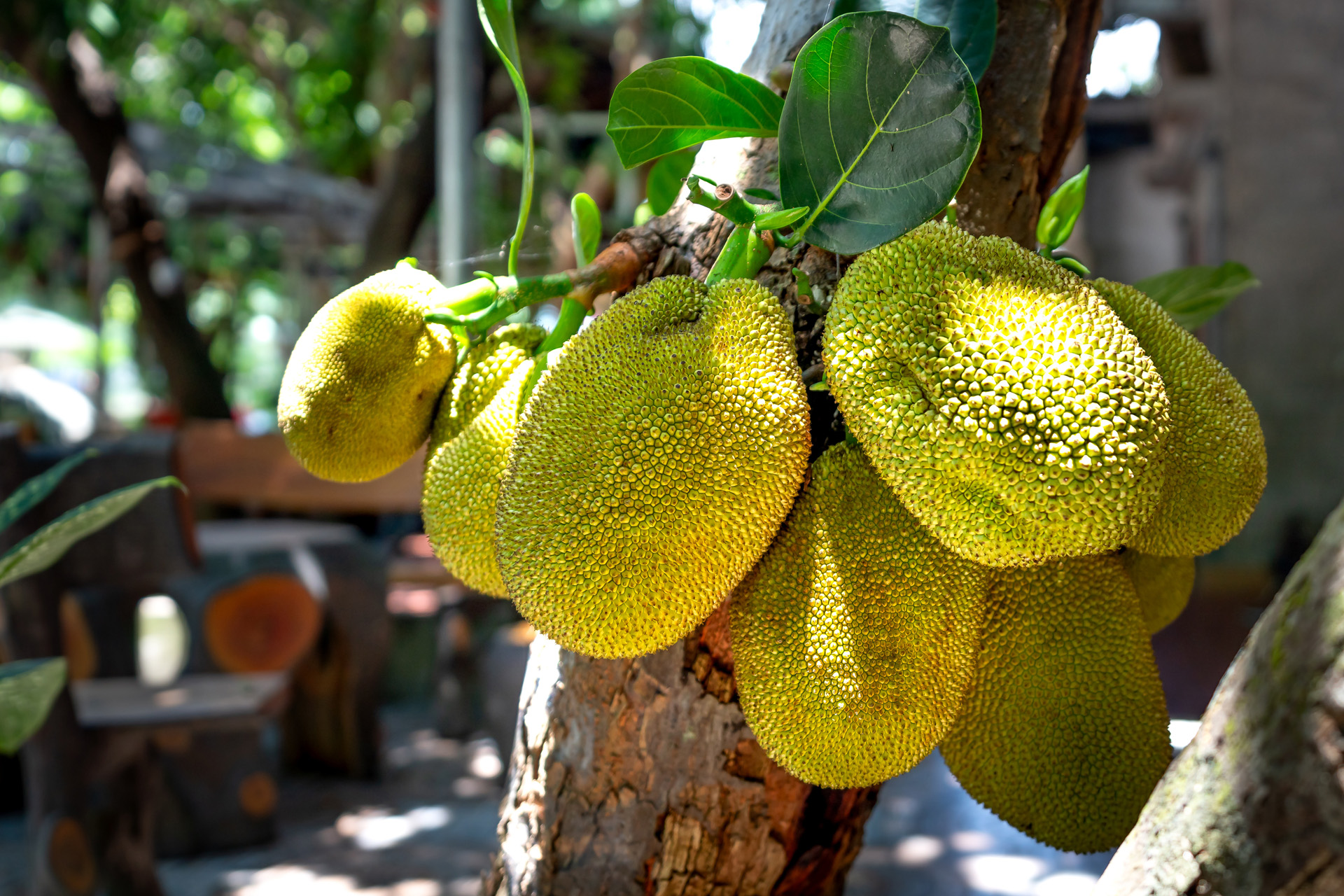 Ingredient of the Week: Jackfruit
Not just a meat substitute...
By Bettina Campolucci Bordi | 1 year ago
Each week plant-based cook Bettina Campolucci Bordi, founder of Bettina's Kitchen, gives us the lowdown on a particular seasonal fruit, vegetable or ingredient, offering cooking tips and a recipe. This week it's jackfruit.
Jackfruit has been around for years, however it is a new fruit on the scene in many Western countries who are being introduced to it mainly as a vegan alternative to meat.
The History of Jackfruit
It originates from India and is also grown in many South East Asian countries. It is an extremely hardy fruit and grows easily in high temperatures, is drought resistant, and survives pests and diseases well. Jackfruits are a very efficient product as the land and water resources required to grow them are extremely low.
The fruit is huge in size – in fact, it is the biggest tree fruit in the world. The Jackfruit tree can grow up to 20 metres tall and although they take five to seven years to first produce fruit, once they start, one tree can produce 100–200 jackfruits every year. When at its ripest, a jackfruit can grow to 80cm x 50cm, which is why they are often harvested early, to prevent them falling off their trees and hitting people!
Benefits of Jackfruit
Jackfruit has become increasingly popular over the last few years, and if the fresh fruit isn't local to you, chances are that you will be able to find it in your local supermarket or health food store, either canned or in glass jars, either in water, brine or syrup. 
Full of antioxidants, jackfruits are packed with nutrients including fibre, Vitamin D, iron, potassium and calcium and protein.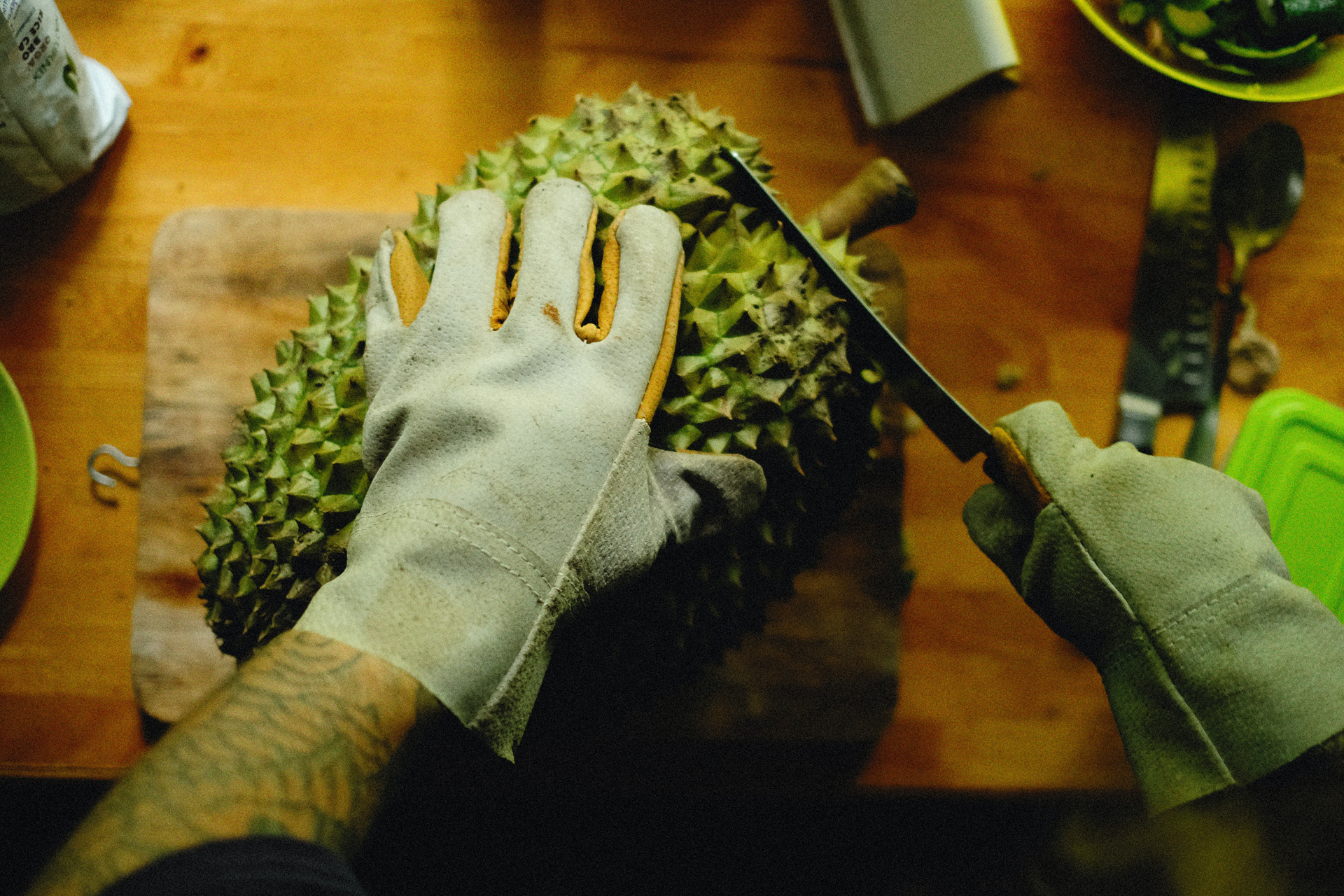 How To Prepare A Jackfruit
If eating a fresh jackfruit, it's best to first cut it in half (it's advisable to coat your knife in oil to prevent the sticky sap that they produce sticking to the knife), and then in half again so you have four quarters. Remove all the large seeds that you can see (put them aside), then cut out the core (like you would the hard core of a pineapple). You can then bend each piece of the fruit backwards to allow you to remove the rest of the flesh from the skin
Ripe jackfruit flesh is naturally sweet and delicious to eat on its own, or add to desserts or even cocktails. The taste is often compared to a pineapple, banana or mango. The seeds from the ripe fruit can be roasted or boiled and are commonly used as a snack in Indonesia or in a curry in India.
The young, unripe jackfruit is often used as a meat alternative as, when cooked, it absorbs flavours well and has the texture of either shredded chicken or pulled pork. Common uses of jackfruit include adding it to curries and Mexican meals, or it also makes a great sandwich filler – like my epic Coronation Jack Sandwich recipe, which I'm sharing with you here!
Recipe: Epic Coronation Jack Sandwich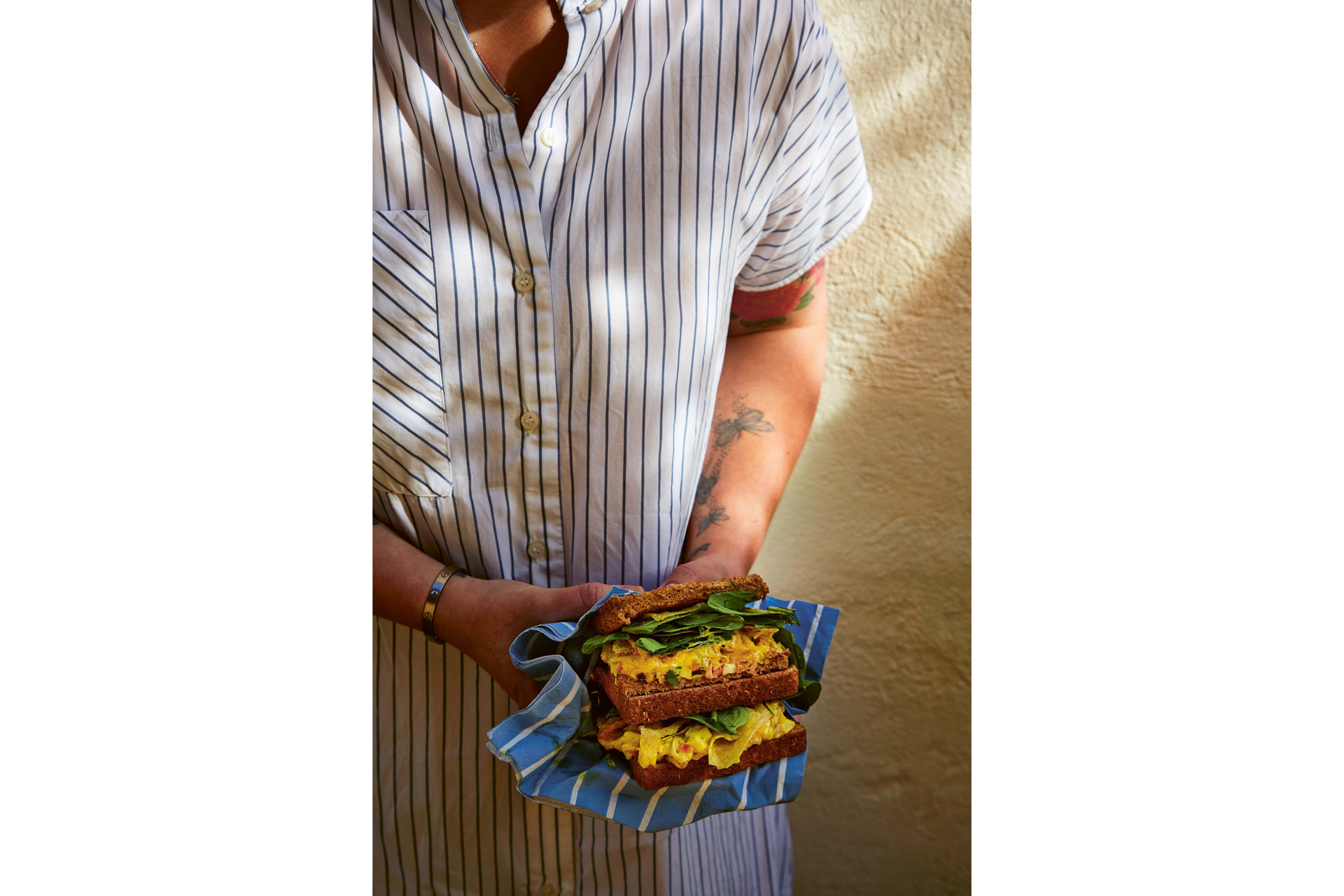 Ingredients:
400g tin of jackfruit, drained and rinsed

1 tablespoon olive oil

2 spring onions (scallions), finely sliced

1 small apple, finely diced

200g plant mayonnaise 

1 tablespoon curry powder

1 tablespoon currants or raisins, chopped

juice of 1⁄2 lemon

salt and pepper, to taste
To Serve:
Optional Extras:
handful of coriander (cilantro) leaves

handful of cress or watercress

crisps (I love a truffle crisp)
Method:
Preheat the oven to 200°C. Line a baking tray with baking parchment.

Shred the jackfruit or, if it is in chunks, cut into thin strips or smaller pieces. Spread the jackfruit out on the lined tray, drizzle with the olive oil and season with salt and pepper.

Cook the jackfruit in the oven for 20–30 minutes until stringy and crispy – it will look like shredded chicken. Remove and set aside to cool.

Once the jackfruit is cooled, add the remainder of the ingredients to the tray and mix together well.

Use the Coronation Jack to fill a sourdough or baguette sandwich, adding your choice of extras such as coriander, cress or watercress and crisps (or all of these) if required.

I recommend using proper sandwich bread, watercress and truffle crisps for the most epic of sandwiches!