On 7 March 2020, Irish chef Adrian Martin opened the restaurant of his dreams, Wildflower on Camden High Street, for its soft launch. Just seven days later, he had to close it again. 'Our official launch date was the day lockdown began,' he tells C&TH. 'We were a little bit unfortunate that way – it was a really stressful time.'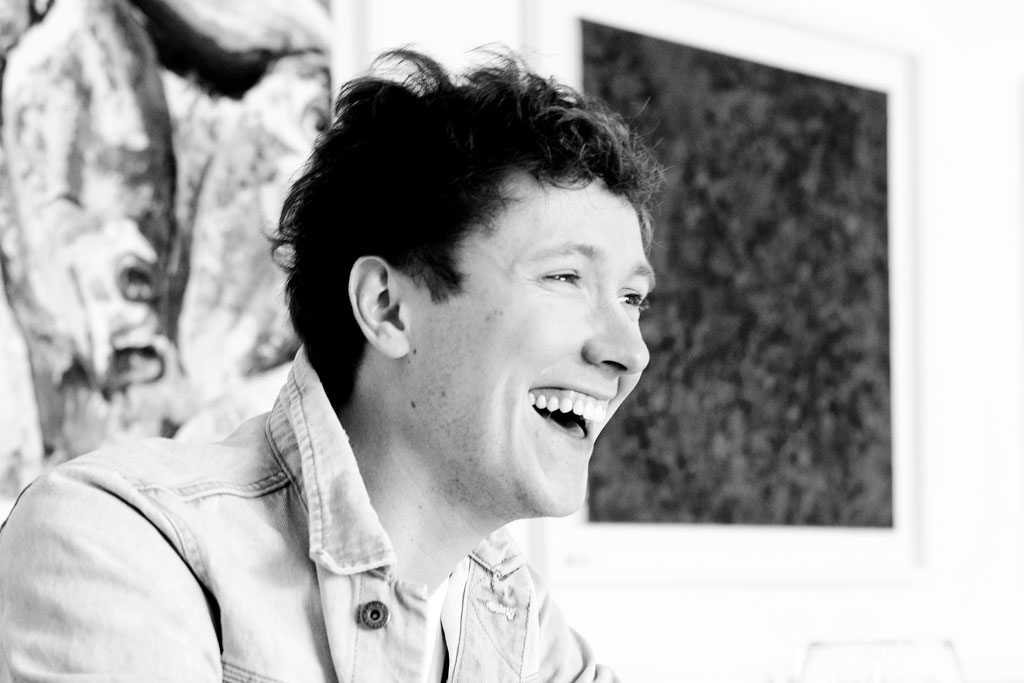 Yet things are looking up: after four months of uncertainty, the restaurant is up and running again. Wildflower is the debut restaurant from 28-year-old Adrian – and the first of its kind: a fine dining restaurant inside a shipping container. You'll find it in eco-friendly destination Buck Street Market – a fitting location for plastic-free Wildflower, which has sustainability at its core. Seasonal, foraged ingredients are the star of the show – some from Adrian's home town of County Cavan – and all food waste is composted and used to generate energy for the market.
It's been a positive start second time round, but Covid-19 has created a whole new set of challenges for those working in the hospitality world. Here C&TH chats to Adrian about the highs and lows of opening a restaurant amid a global pandemic.
Wildflower was due to open on the day lockdown started. How have things been since then?
We opened for our soft launch on 7 March for all of seven days – our official launch date was lockdown day. It was stressful at the time but we got through it, and there has been great support to get us open again. We reopened on 18 July. At the moment it's just about ensuring our staff are paid, our suppliers are paid and our customers are happy. Once we can get through this period we'll be absolutely fine.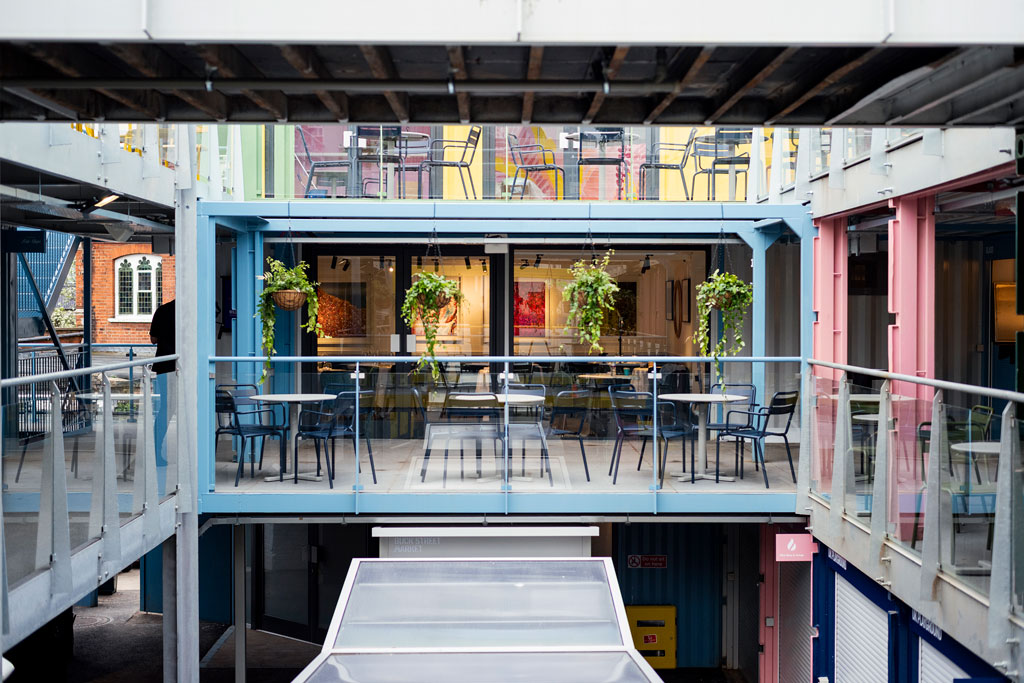 Tell us about the concept for the restaurant…
The concept for Wildflower came about from my youth. I grew up in County Cavan in Ireland, and my parents were always very into food. We had an orchard at home and we used to pick fruit from it every year when it was in season, we kept chickens for eggs and we had a vegetable garden. I started working in fine dining restaurants when I was 14. On my way to the restaurant I would stop off and pick up garnishes from a National Trust venue where you could forage for wild food. I always thought it was cool to use foraged ingredients in a restaurant, and that's what Wildflower is all about.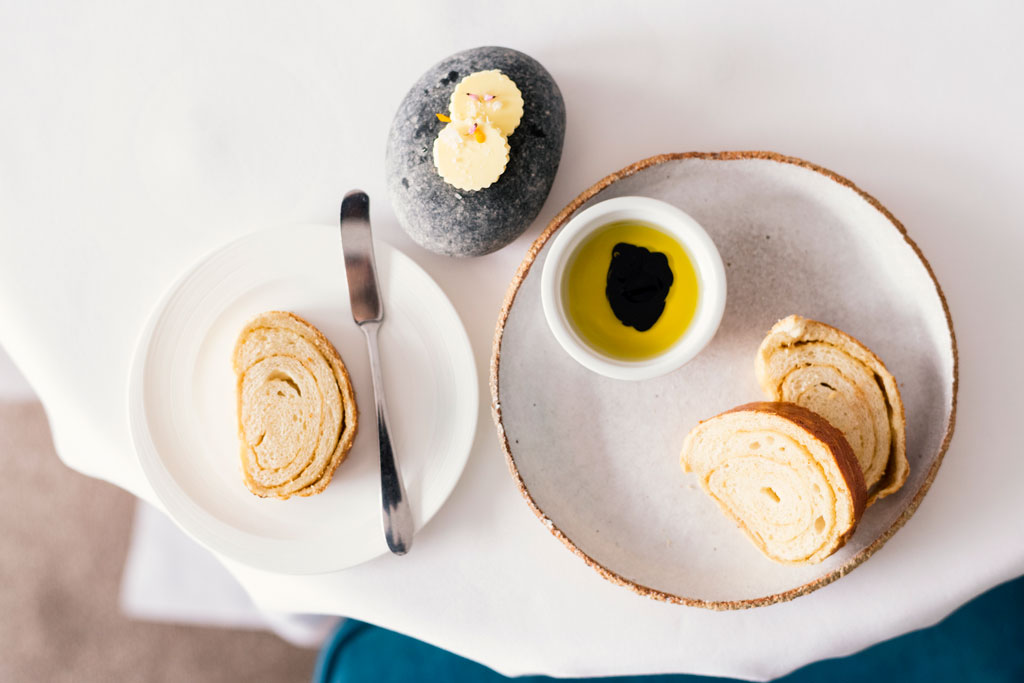 What can we expect from the food?
Most things on the menu are made using foraged ingredients, and we try to use the best of seafood and fish too. We use Irish dairy which we get shipped across – we use Irish milk, and churn our own butter using Irish cream. It's a celebration of home for me. We do a lot of fermenting and preserving too: we pick gooseberries, for instance, put them in jars and then introduce them into dishes. We have an amazing supplier who hands us the most bizarre ingredients every day, and we have fun with them. Our menu is constantly changing. We're creating a new era of fine dining – we don't want to be the same as everyone else. Not everyone's going to like it and we understand that.
How did you become a chef?
I started aged 14 at MacNean House, a very classical fine dining restaurant in Ireland. I was there for six years, then I went onto work at Bon Appetit in Malahide where I was head of pastry. I worked there for a good year and I ended up getting a bit lucky with being asked to go on national TV. Opening a restaurant was always the dream – I said I wanted to wait until I was 28 and I wanted it to be very small, so I've ticked those boxes! Normally I stand in the kitchen and never leave it, whereas this is completely different. We have a great team and we all create new dishes together; everyone's input is important.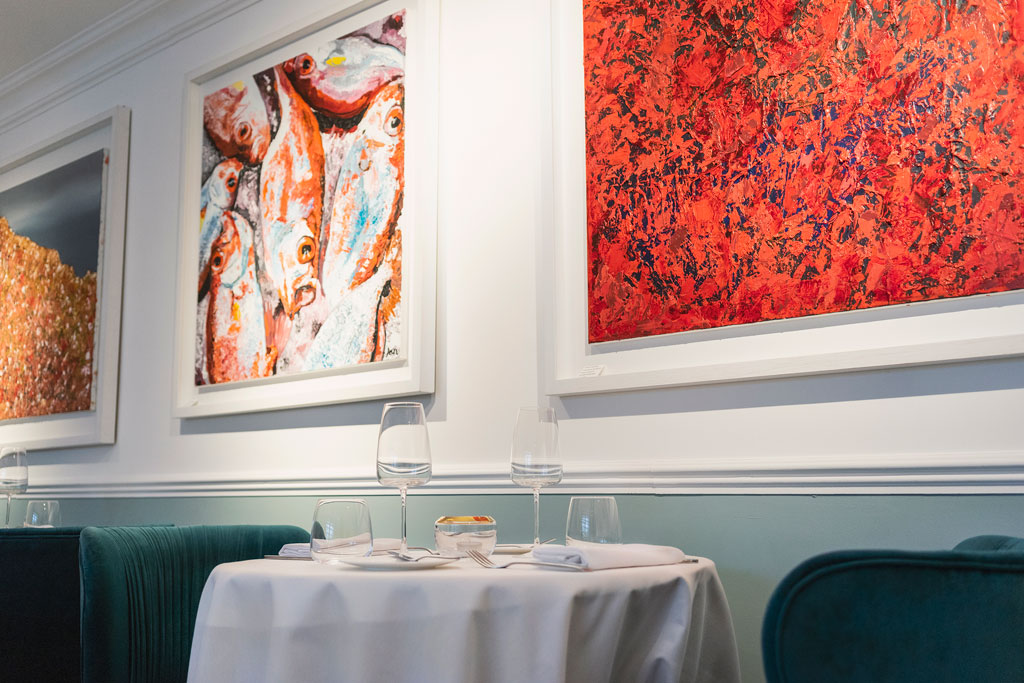 Looking forward, how do you think the hospitality industry will be affected by Covid-19?
I think until there's a vaccine it's going to be really tough. The figures are showing that only 30 per cent of people are happy to eat out in the UK. It's about survival mode for restaurants, cutting costs wherever you can and ensuring you can pay all your staff and suppliers. One issue we're having is: if we try to ask for a deposit from customers they won't book, but we're now seeing a lot of people booking and not turning up. It's heart-breaking as our staff have prepared for that number. We're tiny – we can only seat 20 people – so it's been hard.
Top 3 ingredients?
Butter, cheese – any type of cheese – and something foraged.
Favourite London restaurant?
My all-time favourite restaurant is Restaurant Gordon Ramsay, I've been there twice and absolutely adore it. I also like Petrus because the food is very pretty, as well as Core by Clare Smyth and Daffodil Mulligan. There is an awful lot of good places in London.
Most memorable meal?
My first meal coming out of lockdown. We went to Aimsir in Ireland for my girlfriend's birthday, it has two Michelin stars and it was beautiful.
A Guide to Dining Out Post-Lockdown / Tom Aikens on the Making of Muse
---