Following her recent collaboration with Radio Alice in Hoxton, C&TH meets food aficionado, presenter and influencer Laura Jackson to talk dinner parties, food philosophy and all things aperitivo…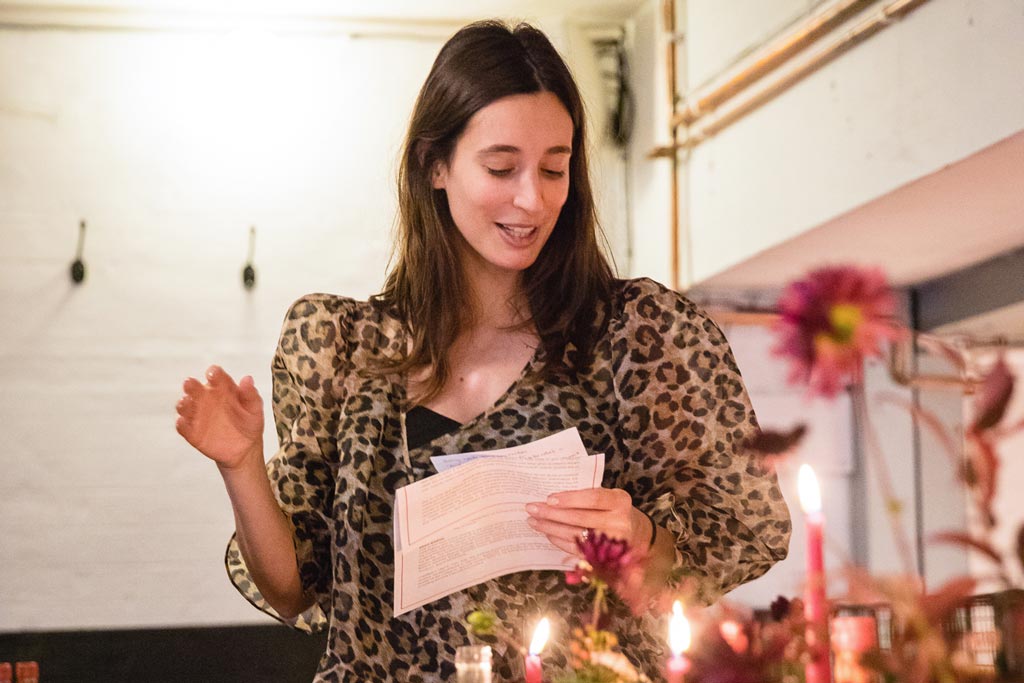 Have you always been interested in food?
I've always loved food, it's something I have written about over the years for titles including ELLE, Vogue and Marie Claire. I co-founded a supper club called Jackson and Levine which ran for six years, we had a homeware range in Habitat and a cookbook. I have just started a new brand HOSTE, which is more of a culture than a brand per-say, the idea being that anyone can 'hoste' by having people round a table, dining and entertaining.
How would you describe your food philosophy?
Love what you eat and eat what you love. Food is to be savoured, for me it isn't just fuel.
Who would be your dream dinner party guests?
Nigella Lawson and Phoebe Waller-Bridge.
What tips can you give for styling a table to impress?
I always love to start with a table cloth and layer a table up – a bit like dressing yourself with accessories. Linen napkins always elevate a table, and they don't have to match the table cloth. Candles are a must too as they create atmosphere, I love to use a mix of taper candles (which are tall) with tea lights. Glassware can be a great way to add colour to a table, I love to use a coloured water glass and a simple clear wine glass. Wine glasses don't have to be stemmed, I often go for stemless.
What's your favourite meal to cook?
I love making chocolate mousse, it's faultless and everyone loves a good chocolate mousse.
Which three ingredients could you not live without?
Butter, salt, olive oil.
What are your favourite dining spots in London?
I love Campania on Columbia Road, I go there in the summer for pasta and Aperitivo outside on their tiny pavement terrace, or in winter at the bar with friends. I also love Ducksoup in Soho: their menu and wine list changes daily, and they always play great records. Andrew Edmunds is a Soho institution, it's so cosy and romantic.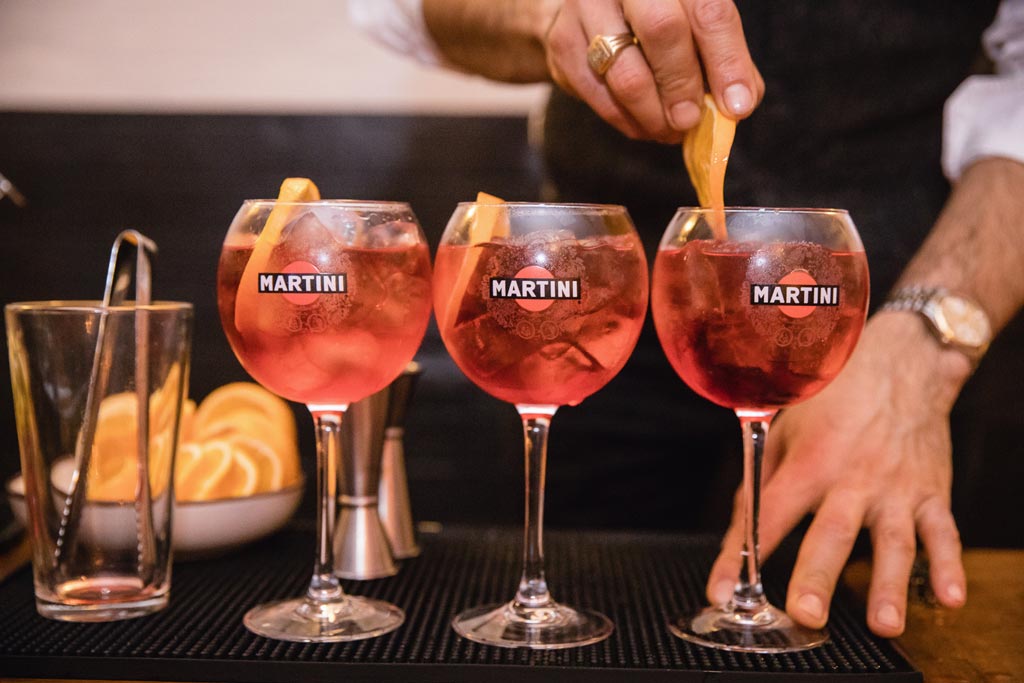 How would you define the Aperitivo hour?
Aperitivo hour is so much more than just 'happy hour'. It's is all about those precious moments at the end of the day, the golden hours where you might enjoy a pre-dinner drink or two, accompanied with delicious nibbles. It's about embracing those all-important moments with friends, relaxing, unwinding and having a laugh – I can't think of anything better!
Why has there been growing interest surrounding the age-old tradition recently?
People value time with friends more than ever, especially in a busy city like London. So many of us are committed to long working hours, meaning time spent with friends is so much more important. Plus, more of us are opting for a bittersweet drink (hello grown up palate and bye bye bright blue drinks of the past!) which are beautifully paired with light pre-supper snacks.
What makes for the ideal modern Aperitivo occasion?
People sat around a table is a simple theory but when you add the magic of great atmosphere, food and music, it comes alive. The food doesn't have to be gourmet or anything complicated, I much prefer feasting on 'family' style food which is shared and passed around – this always gets people talking.
Are there other parts of Italian culinary culture you admire?
Italians spend early evenings catching up with friends but migrate home for family supper. I love the idea that the whole family comes together each evening and various generations sit down together to enjoy food. Too often this only happens a handful of times a year! I love the European culture of have a siesta too: the idea that lunch time is a special time. Lunch is sat at a table eating with a knife and fork, not out of plastic Tupperware at a desk – and this is followed by an afternoon snooze, so perfect.
What's your favourite Aperitivo drink? What food would you pair with it?
I'm obsessed with MARTINI Fiero, it's the latest launch from MARTINI this year and it's utterly delicious. It's a bittersweet vermouth and super simple to make (mixed 50/50 with tonic). It's served in a balloon glass and is bright red, it looks beautiful and is the perfect tipple to welcome guests to a dinner party with.  I'd pair it with a few light pre-dinner nibbles, perhaps a creamy burrata on sourdough or light tart (my favourite is baked Tuscan salami and goat's cheese).
Can you tell us about the bespoke Aperitivo menu at Radio Alice?
I've created the menu to bring the very best of Aperitivo hour and Italian culture to London. There are five dishes that range from a four cheese pizetta and burrata topped with anchovy to cheese fondue and mini tarts. Each of the five dishes has been curated to perfectly complement MARTINI Fiero & Tonic, creating the ultimate Aperitivo experience right on your doorstep here in London.
Visit radioalicepizzeria.co.uk to try the menu.
Laura Jackson on throwing the perfect dinner party / Where to enjoy aperitivo in London
---