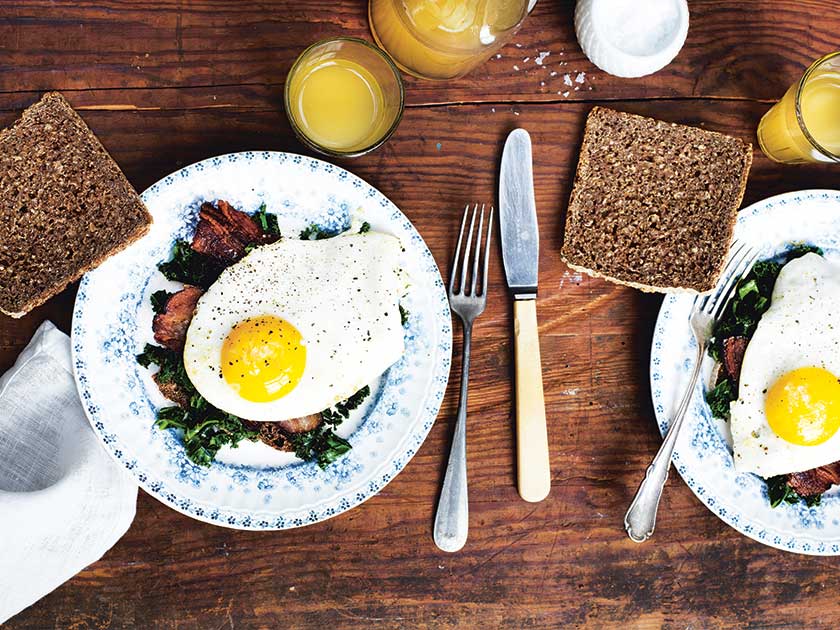 Revisit Hygge: Trine Hahnemann on Hygge, Fika & Favourite Recipes
---
Learn more about Scandinavian comfort food from Trine Hahnemann
Trine Hahnemann shares her insight into Scandinavian life and how we can embrace the art of hygge…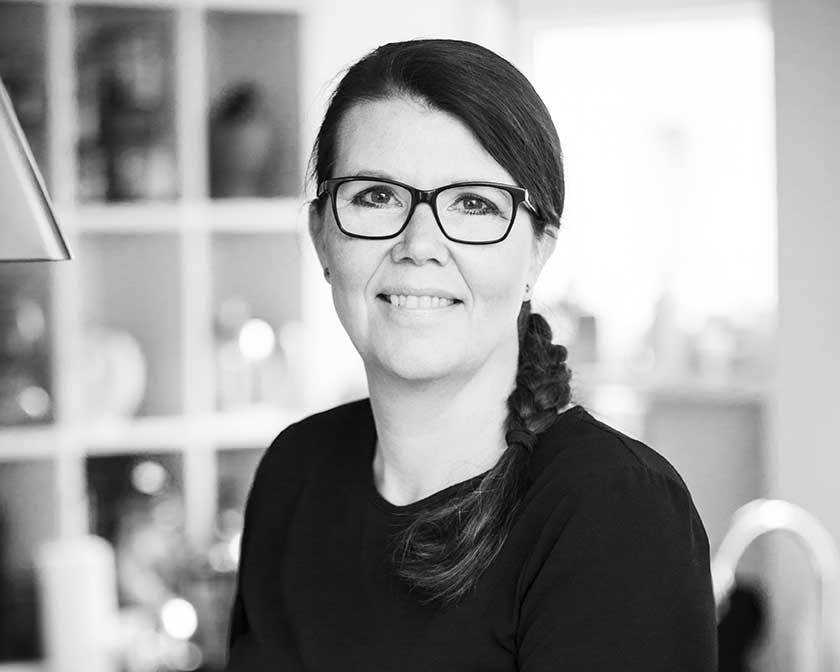 What inspired you to write this book? My life at home in Copenhagen; this book is really from the heart of my kitchen. The way I eat and live. The story about how I feed my family and friends and celebrate seasons.
There's such a trend for hygge – why do you think? I think people feel that the world is a bit wild at the moment, they are looking for a slower way of living, that has to do with feeling good, not necessary money or career. I think it's about celebrating that there is more to life, that relationships and understanding how to be with other people give personally much more quality of life. I know it's a cliché, but money can't buy you hygge. It has to come from you or us.
What are the key things to remember when trying to embrace the Danish way of life and hygge? It has nothing to do with buying things. If anything it's home culture and about being together, sharing drinks and food, an informal and relaxing way of enjoying life. Hygge can also be at a nice café, then the interior would be kind of homely and we would say, this is a "hyggelig" place.
What about Fika? That is more a short coffee break taken during the day, both at work and with friends.
What would your ideal food day consist of from start to finish? In the winter: spelt, rye and oat porridge with apples and raisins in the morning, for lunch rye bread with eggs and tomatoes, avocado and cottage cheese. For dinner my grandmother's favourite dinner, which is roast chicken with potatoes and sweet-and-sour cucumber salad with a jus of chicken stock and cream.
Do you have a favourite season? I love winter, but as soon as I say what my favourite season is I regret it, because the truth is I really love living with 4 seasons. Winter being the highlight every year, the cold outside, so you really feel you are alive, then the great sensation when you return from the cold into your house and light the candles, make a hot drink. Warm up, hygge for me is a lot about enjoying all these little moments in life.
We love your advocacy: a decent daily meal for everybody in the world. Could you expand on this idea and tell us about it? I believe it is a human right no matter whether you live in a 3rd world country and are poor, or in a food desert in the Western world. Or do not have any cooking skills. All people should be able to eat well for health reasons, but also because of culture. Food is important for society, economically and politically.
Best thing about Denmark? The seasonality, that I always look forward to what is coming next; like now winter is approaching and that means all the stews and soups, then I can´t wait to cook meatballs in celeriac sauce. Bake soft yeast cakes, and spiced cookies. Then there is the ultimate highlight of the year: the Christmas dinner, that is, roasted duck with gravy, caramel potatoes, red cabbage and the rice pudding with warm cherry sauce.
Favourite thing to cook for dinner with friends? Spelt focaccia served with light buttermilk and butter cream and soup, then seasonal vegetables cooked in different ways, a big baked turbot. Choux pastry with season fruit compote and cream to finish.
Dream dinner party, who would you invite and what would you cook? Michelle Obama, the novelist Chimamanda Adichie.
What's the best way to start the day in your opinion? Lid the candles on my dining table in the kitchen, then make myself a cup of tea and just sit there for a small hour reading the newspaper and let the day start slowly….
Favourite cookbook (besides your own…)? What a terrible question to have to answer, I love cookbooks and have 1000s, a whole room just dedicated to cookbooks. So I could mention a lot… Nigel Slater: Kitchen Diaries, and another Danish Classic called: Frøken Jensens kogebog, which is more than 100 years old. Then in recent years, I have enjoyed immensely reading The Bloomsbury Cookbook, probably because Virginia Woolf is one of my favourite authors. I would just like to have time to cook my way through it while I imagine all the great conversations she's had with her eclectic group of friends.
Best places to eat around the world? I think London hit the mark, especially in the moderate price range. There is a lot of interesting places with good food. But otherwise I have travelled a lot recently to Seoul in Korea, and the food there is amazing and so many great small restaurants with amazing food, you just come in and then go out again really fulfilled.
What's in your fridge at the moment? I am on my way to USA on a book tour, so stocks are pretty low, but there's homemade jam, fermented cabbage and vegetables, a big piece of parmigiano reggiano, eggs, cheese and a lot of pickles, beets and cucumbers.
What was the first thing you learnt to cook? Bake a cake and then meatballs and ice cream, which I made for lunch almost every day during a week at my 1970s hippie school, where I always preferred to be on the cooking team rather than anything else in school.
Town or country? Impossible to answer. I live in the town now but am looking for a place in the country, so will start having two homes, because I miss a garden and some space around me. I think I will end up living in the country and travel for towns.
How do you like to follow on Instagram? People around the world eating, but my favourite is National Geographic. They post the most wonderful pictures that make you wonder and think about all the different lives people live on this beautiful planet.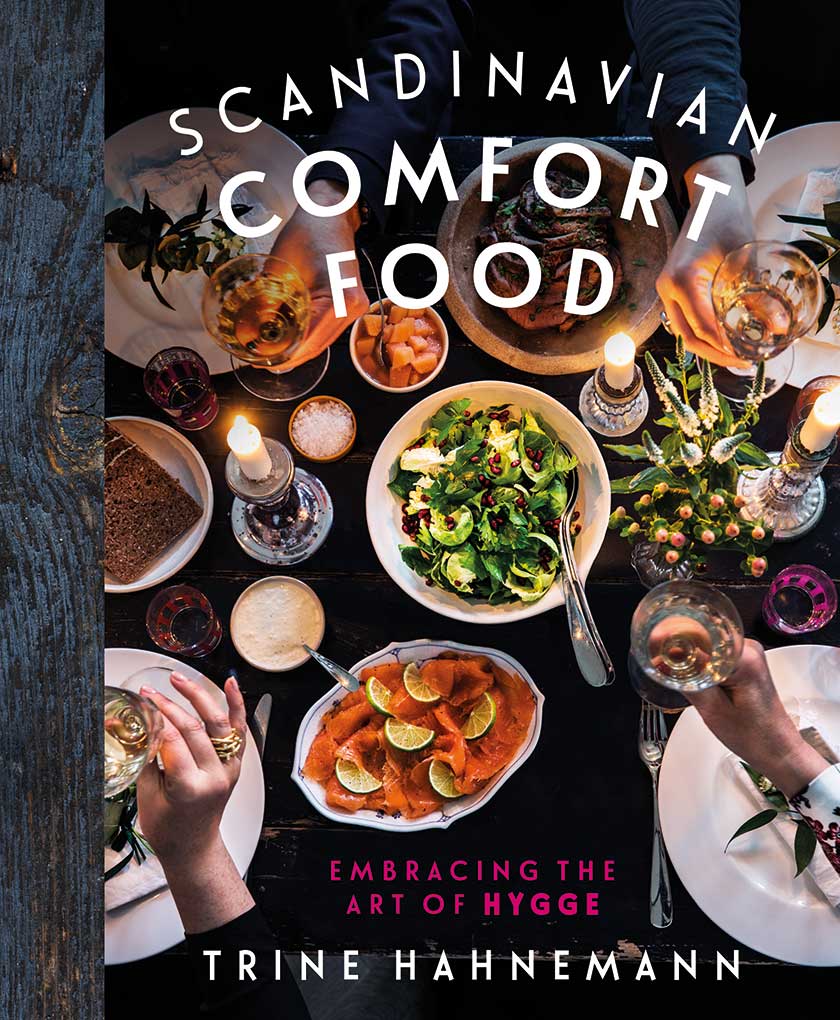 Scandinavian Comfort Food by Trine Hahnemann (Quadrille £25); photography: Columbus Leth.
READ MORE: Everything you need to know about hygge