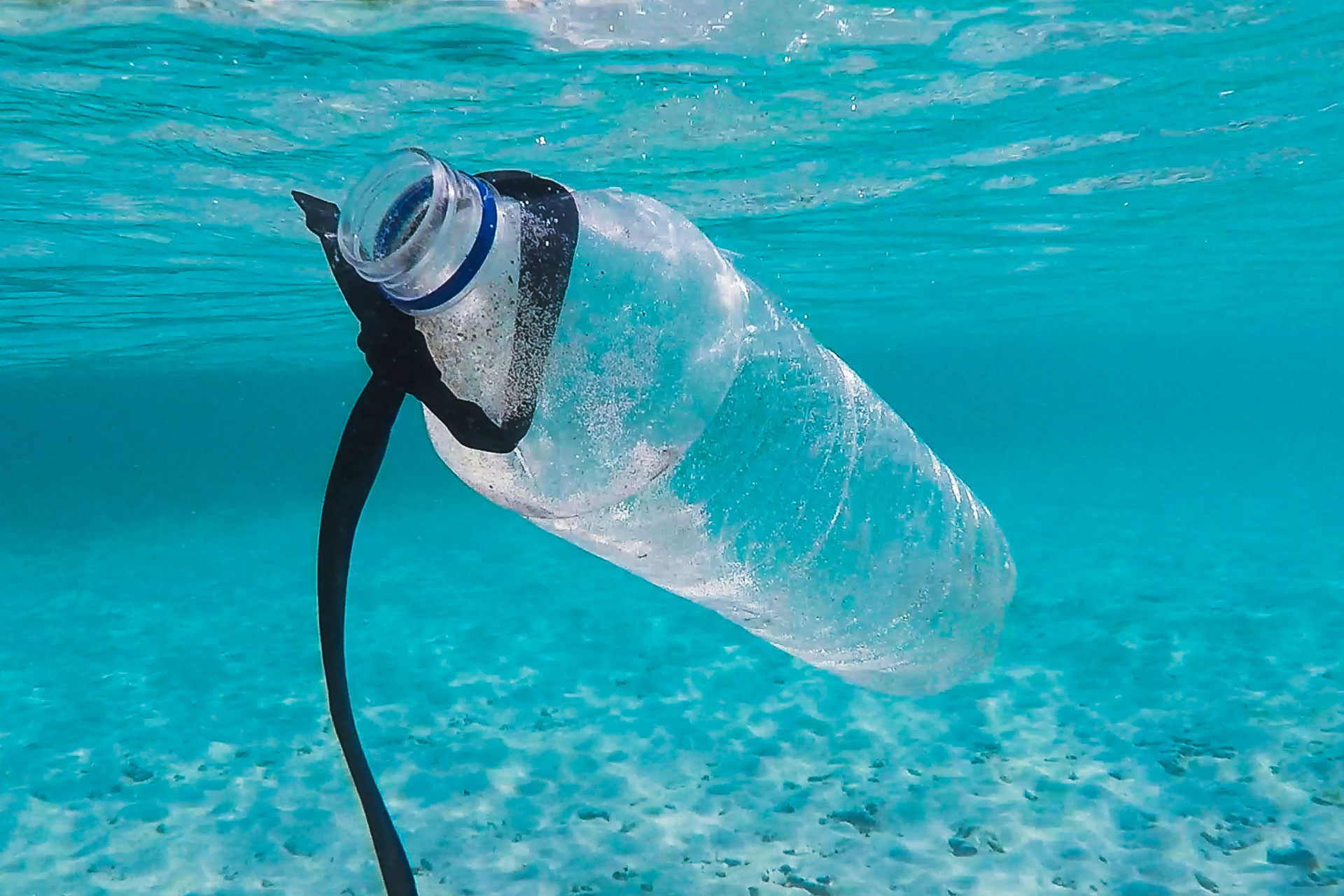 Is Buying Bottled Water Ever OK?
It's complicated...
The refillable water bottle is an icon of the sustainability movement. It is a sign that you care about the planet. It is top of your packing list and the first item in your backpack. But how often do you find yourself without somewhere to fill it? Or the equipment to properly clean it? And how clean is the water you're putting in it? With two billion people globally still without access to safe drinking water, bottled water is often the only reliable source. 
The Problem With Bottled Water
With annual sales of bottled water expected to double over the next decade, not only does the growing dependence on bottled water arguably have the potential to slow progress toward affordable, accessible drinking water for all, it also increasingly contributes to plastic pollution, both on land and at sea. Many of the biggest players in the industry are yet to move away from using virgin PET plastic in their bottles (bottles made from entirely new plastics) toward recycled alternatives. 
There is also a big divide between how bottled water is being used (as a luxury vs a necessity in areas where there is no safe tap water), which impacts on production, cost and distribution of water globally. Furthermore, the regulation of bottled water varies globally, with considerations including quality, safety, groundwater exploitation, carbon emissions and plastic waste management. 
Changemakers 
There are people trying to do things differently, however. Michael Lowers is the founder of NEUE Water, a bottled water start-up utilising 100% recycled plastic in its designs and striving for B-Corp accreditation via social and environmentally considered practices. We asked Michael for his take on the current state of the bottled water industry. 
'The bottled water industry is by no means perfect. It's absolutely important to address the environmental concerns associated with bottled water consumption, like we're trying to do with our 100% rPET bottles that we encourage to be reused before being recycled. But it's also important to note that there are benefits that the industry has had on global water supply. Importantly the industry invests vast amounts in water conservation and management practices (which with the rise in importance of ESG, I hope will continue to grow), as well as providing access to safe drinking water in areas where it is otherwise unavailable.'
Michael also highlights that while it's easy to blame the companies providing the bottled water for the global population's reliance on it, this can mask factors including government failings in providing access and infrastructure that would allow a move away from the product. 
He also provided examples of how some companies are working to be part of the solution, as opposed to the problem. 'Coca-Cola has implemented a global water stewardship program that involves working with local communities to promote water sustainability. They also committed to replenishing 100% of the water it uses in its beverages and production processes from 2020.
'Danone has launched the Access to Water program, which aims to provide safe drinking water to communities in need around the world. Nestle has also established programmes which aim to improve access to safe drinking water in developing countries.
'Furthermore, these companies have also invested in water filtration and purification technologies, which have helped to improve access to safe drinking water in vulnerable nations. These efforts have made a significant impact on improving global water security and have/are contributing towards addressing the global water crisis.'
In places, then, big business is filling the gaps that governments fail to. But are they doing more harm than good?
Recycled Plastic
As well as improving access to safe drinking water, states must also make recycling a priority to drive change. NEUE's Michael Lower highlights that while the UK government places a plastic packaging tax on anything that doesn't have a minimum of 30% recycled content, many businesses choose to take the hit on this because recycled plastic can be the more expensive option even with the tax factored in. 'The more we recycle, the more material there is available to reuse, the more costs of recycled materials are driven down and the less new plastic we need to produce,' he tells us. One report shows that at present, only 9% of plastic bottles sold globally are recycled. 
NEUE tackles this pricing problem by leaning in to the premium that is often still attached to conscious design options. As the UK's first black-owned bottled water brand, with a unique (and chic) flat award-winning design to fit in a handbag, carving out and embracing a niche, rather than fitting in, is the order of the day. Available in limited premium retailers and online, prices start at £3 a bottle and run in limited design batches that continue to sell out. 
If You Can: Refill
As with any question of sustainability, there is no easy answer when it comes to the most eco-conscious way to drink water. If you're somewhere with access to safe drinking water from a tap, using it rather than buying bottled water, potentially sourced and transported (or diverted) from somewhere that needs it more, is the best option. Some water businesses offer cartons or cans as an alternative, though there are arguments against using aluminium, which though infinitely recyclable is carbon-heavy in its creation. Until local water infrastructures, refill stations, recycling policies and meaningful plastic taxes take the emphasis away from the consumer to shift the dial, we can all take steps to make the best choices we can. As with any form of consumerism, the power lies in where we spend our money, and the company agendas we support in doing so. Opting for those that are choosing the planet over profit is a great start. 
The C&TH Responsible Buyer's Guide