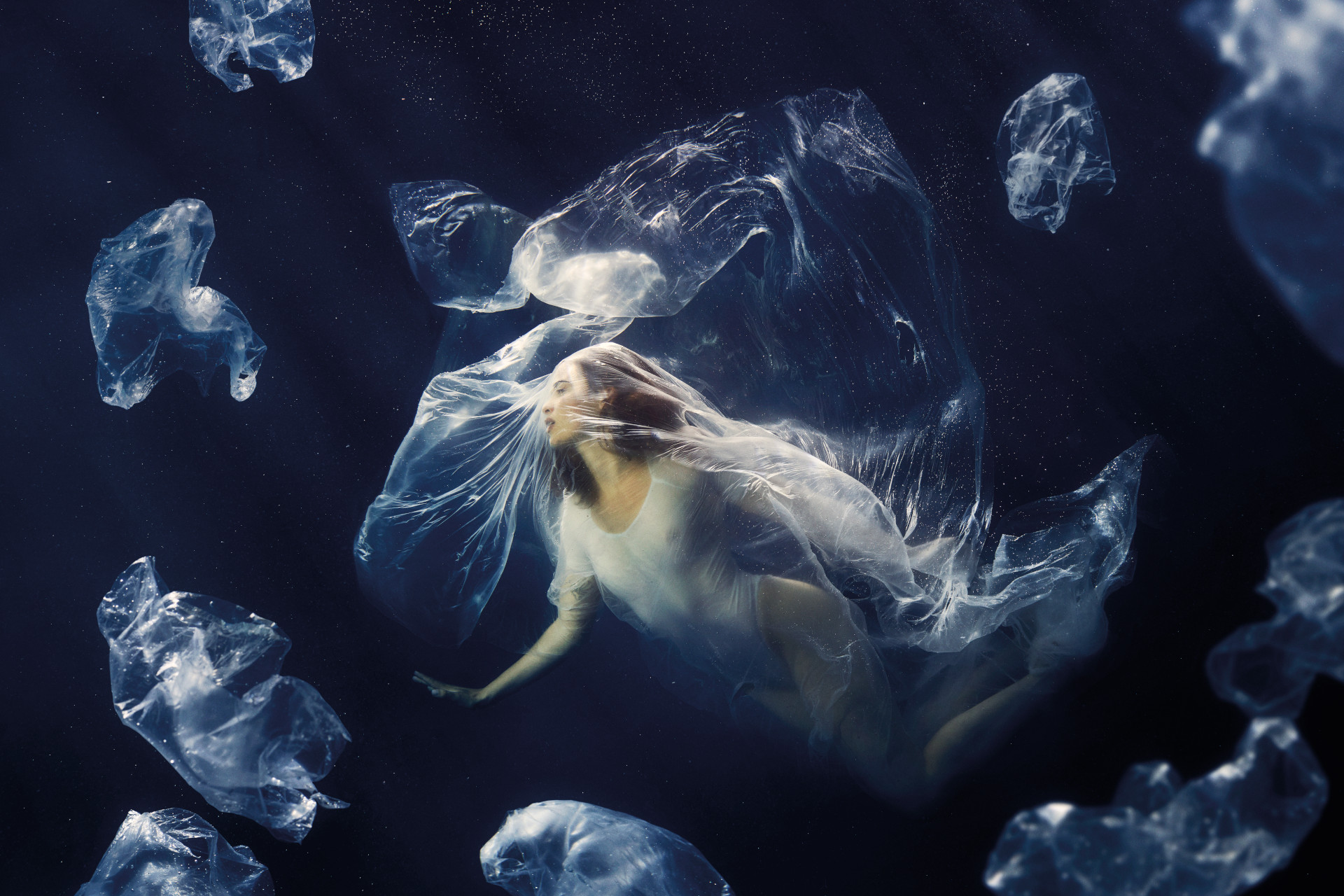 The Country & Town House Responsible Buyers' Guide
After a guilt-free shopping experience? Here's your starting point
Positive change is well within our grasp, and there's no time like the present to start putting words into practice. Want to keep the planet in mind when shopping, but not sure where to start? Read Country & Town House's Responsible Buyers' Guide.
The Country & Town House Responsible Buyers' Guide
We can't stop shopping, but we can stop shopping mindlessly without thought for who's making our products, how they're making them, what with, and where they might end up.
'Buy less, buy better' is baked into our approach to shopping, all with the four 'R's' of reduce, reuse, repurpose and then recycle. With the latest styles hitting and falling off the shelves in record time, it becomes easy to get swept away by trends and fall into waste-led, fast fashion practices. But we believe the future of fashion is much brighter than our current reality, if you can empower yourself and ask yourself just a few simple questions.
And it's not just fashion, everything from what we put in our bodies and on our faces, what we sit on and what we drive in should be subjected to the same rigorous process of asking ourselves, do we really need this? And always read the label…
Questions To Consider Before Hitting 'Add To Basket'
Where is it made?
The nearer to the UK the better.  
What are the materials?
For fashion and interiors, natural materials and organic natural materials such as organic cotton, linen, silk, wool, wood and hemp rather than synthetic (factory made) materials such as polyester (derived from fossil fuels and shed microfibers) and plastic.
What are the ingredients?
For food, the biggest ingredient comes first and you should be able to understand all the ingredients – if there are lots of scientific-sounding terms, it means it's been ultra-processed. For beauty, look out for paraben-free, animal cruelty-free, micro-plastic-free and palm oil free
Do you really need the item?
Is this something you could rent, borrow, upcycle instead?
Is the retailer a small independent or a multinational?
Supporting local and small keeps a local economy afloat
What is the lifecycle of your product?
Consider where it was made, how long it will last, and where it will go when you've finished with it? If the answer is landfill, consider an alternative
Check out the brand's website
Is ethical practice and environmental concern a part of the business?
Does it come covered in too much plastic and packaging?
Consider writing to the retailer to flag this concern
Can you find out about the supply chain?
If this is clearly transparent on the brand website, this is a tick. If not, consider carefully who is making your product and are they being paid a fair wage?
Red Flags To Look Out For When Shopping
If you're still unsure after asking these questions, then it's time to take another look at the brand itself – and any red flags it might have lurking behind the scenes:
Newness, immediacy and disposability
Companies that announce new arrivals and styles very often
Selling over 100 styles at any given time

They have lots of discounts or sales

Mass production brands sending products all over the world

There is no sustainability mention at all on the brand's website

They aren't transparent about supply chains
Brands that place too much emphasis on new products, trends and styles, often make it seem like existing items you own should be replaced by something else in their line. The golden rule to adhere to when looking at brands is 'less is more' – it's all about quality, not quantity.
Reduce, Reuse, Recycle?
We're adjusting our approach to shopping, with less emphasis on newness and simply throwing away items (or unsuccessfully recycling them). The EU Waste Hierarchy dictates the order of preference for the treatment of materials, with 'reduce' sitting at the top as a priority (which means cutting down on just how much newness we're buying), followed by 'reuse' (keeping things in circulation by either wearing or using them again, or sending them on to a new home) and 'repair' (extending the life of your products by mending or altering them), with 'recycle', 'recover' and 'dispose' sitting at the bottom.
With this in mind, we promise to curate our shopping galleries using the hierarchy laid out below and leading with vintage, preloved and rental options, as well as labels we consider 'sustainable', before including other brands and products. We've also been working on guides for our readers that signpost where to repair and extend the life of products, as well as ideas on what to do with clothes when they're no longer wanted (without putting them in the bin).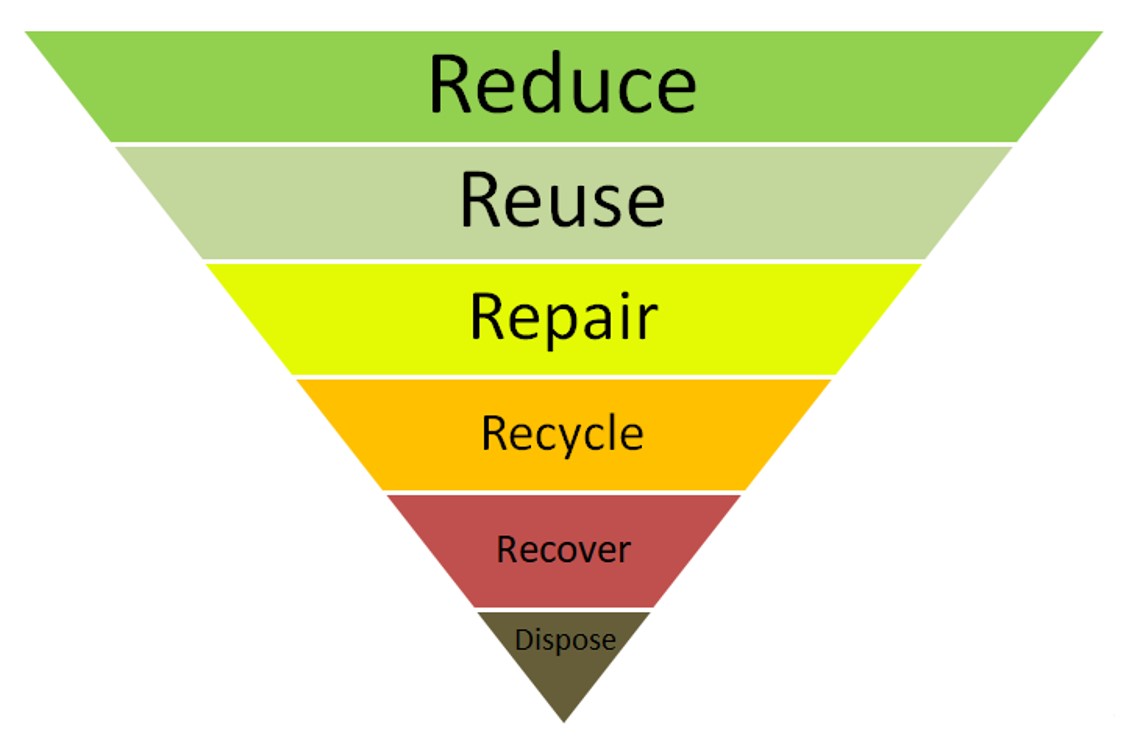 C&TH's Commitment To Transparency
We won't always get things right the first time, but at Country & Town House we promise to continue to educate ourselves where we can and direct readers to sustainability pages of brands for more information where relevant. At the end of the day, we want to use our storytelling powers as a force for good, which means we will be carefully checking the facts in our content, flagging all paid-for content as 'sponsored' and minimising our use of vague terms such as 'eco', 'green', 'sustainable', 'ethical', 'regenerative' and 'cruelty- free' (these words on their own do not have standard definitions and require greater industry-wide scrutiny).
Accreditations & Resources
While accreditations are no silver bullet when it comes to really knowing about the company you're buying from, they can be a useful starting point. Here are some worth knowing about:
For a really in-depth look at thousands of companies, we recommend Ethicalconsumer.org – which gives super buying guides to all products from cat food to bananas and gives individual companies an ethical score. 
Featured image: From Country & Town House's 2021 GBB Zero issue (c) Jelly Fish (Photographer & Art Director: Elisabeth Hoff / Talent: Genevieve Chenneour @genevievechenneour / Hair: Michael Douglas @mdlondon / Makeup: Afton @aftonmakeup)
The C&TH Sustainable Fashion Hub