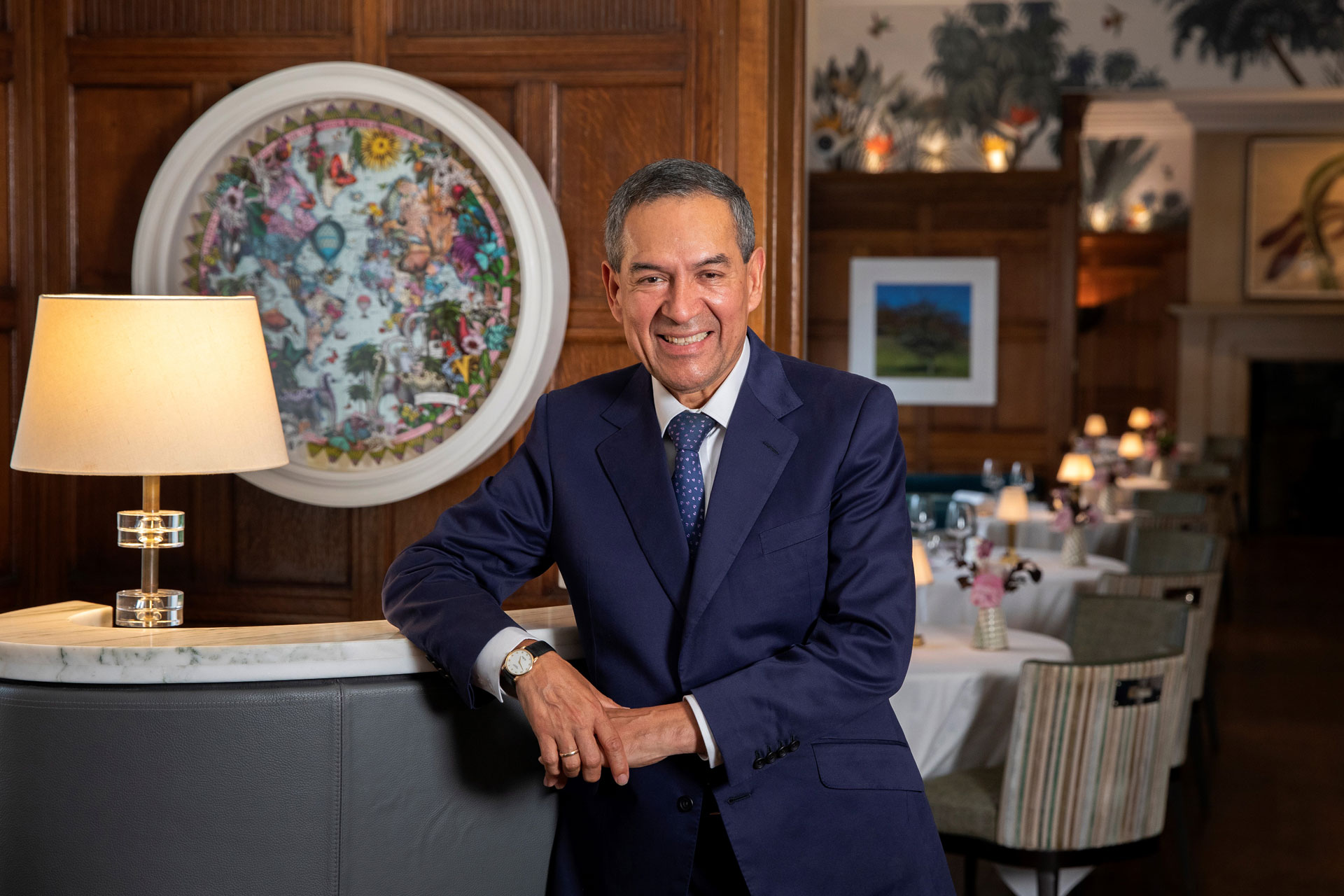 Jesus Adorno on Saying Goodbye to Le Caprice
As he begins a new chapter at Brown's hotel, C&TH meets London's most famous maître d'
After serving as one of the West End's most prestigious restaurants for almost 40 years, Le Caprice announced it was closing down last year. Since it first opened back in the '70s, the Art Deco dining room has been a hotspot for film stars, royals and aristocrats alike. Princess Diana was a regular guest; it was one of Mick Jagger's favourite hangouts; and Vogue would host star-studded parties there. Few other restaurants in the capital have held such long-lasting appeal – so what was its secret? Great food of course played a part. But perhaps the crowning glory of Le Caprice was its excellent service, spearheaded by one of London's most iconic maître d's: Jesus Adorno.
Bolivian-born Jesus came to the UK aged 19, with the hope of learning English which he could then go back and teach at home. Yet it quickly became apparent he was destined for the world of restaurants. He began his career as a waiter in Amersham before making the move to London, where he worked at a variety of restaurants including Inigo Jones in Covent Garden. 'Because I was young I wanted to move every six or eight months,' he tells us. But as soon as he started at Le Caprice in 1981, he knew he'd be there for the long run.
'It was a love affair with myself and the restaurant,' he says. 'Everything was so beautiful. We were also the first restaurant that opened until midnight. After 11pm all the actors would come in and the whole restaurant would get up and give them a round of applause.' Princess Diana visited regularly – always sitting at the same table, number seven. 'When Princess Diana wasn't there, that corner table was asked for by everyone that thought they had the right to sit there,' Jesus recalls.
Did he ever get starstruck? 'Because we see actors in films or on stage, when they come into the restaurant you are totally blown away by seeing them so close to you.' Yet discretion was a fundamental rule of Le Caprice: 'we had to give people privacy and never overstep the mark' – and, he adds: 'I treat everyone equally, because I love service.'
Top quality service is something Jesus has become an expert in over the years. It begins, he tells us, as soon as the customer makes the first phone call. 'It's about attention to detail. When customers are sitting at the table, you have to watch their body language. I want my customers to come back time and time again – service, to me, is you wanting to come back to us.'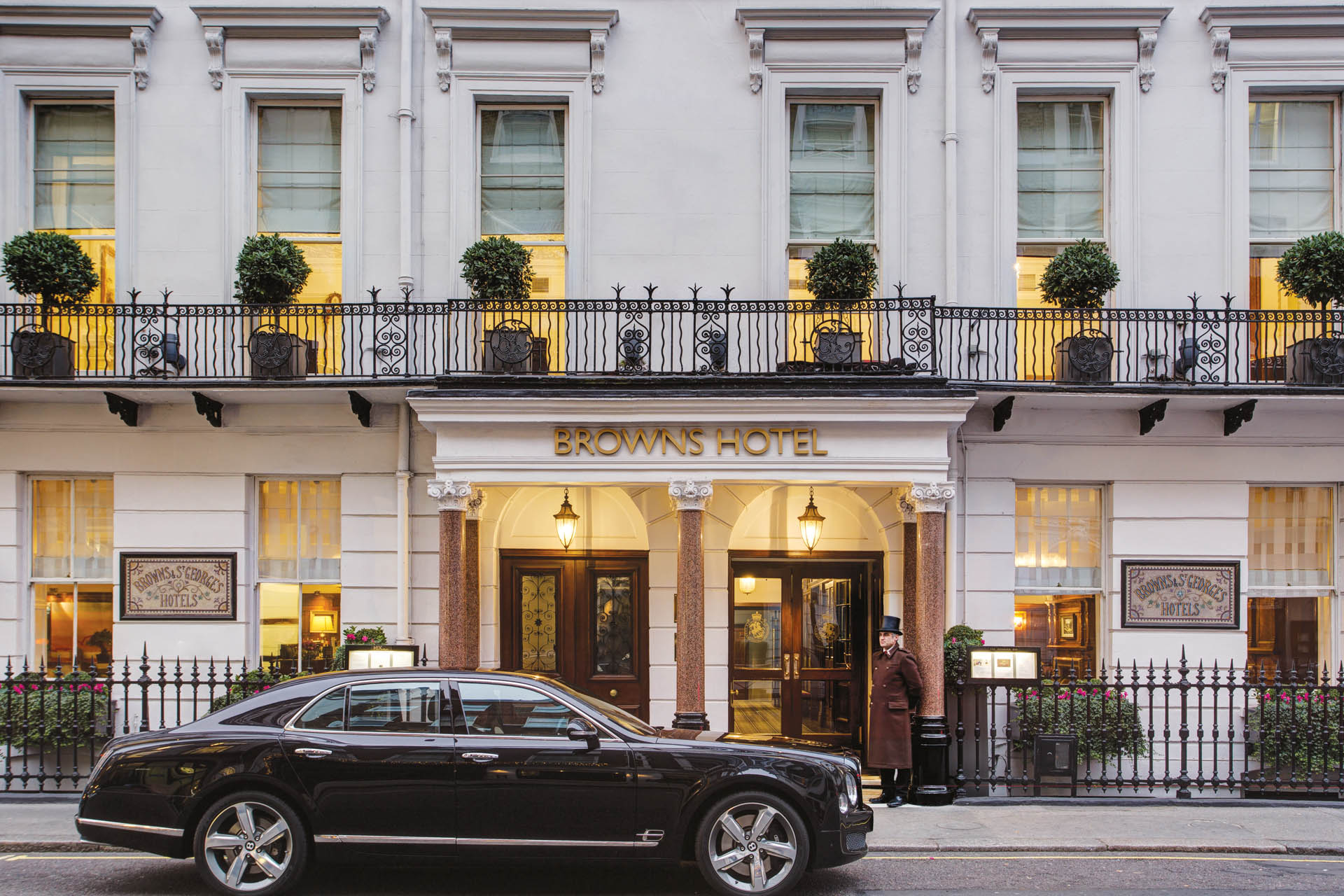 This autumn, Jesus will be bringing his magic touch to Charlie's, the flagship dining room of Brown's Hotel in Mayfair. Brown's is another London institution: it was city's first hotel, opened back in 1837, though Charlie's is a newer addition, headed up by chef Adam Byatt. Jesus has already got lots of ideas on how to make his mark there, such as introducing 'power tables': round tables with booths, perfect for those after a bit privacy and good conversation. 'I want to own the room,' he says. 'I want to make Charlie's one of the most successful restaurants in the West End for lunch. Lots of my Caprice regulars are flocking in.'
There's talk of Le Caprice reopening at a new location – but either way, that chapter is over for Jesus. Shortly after accepting his new job at Charlie's, his wife commented that he looked happier. He's excited for new horizons. 'Le Caprice was my past – a glorious past, I fell in love with it. And now I've got a new love.'
READ MORE: