The Florist Liverpool is blooming into action on 23 April to feed hungry Liverpudlians and up their Insta-game, of course…
The contemporary, concept bar and restaurant will feature breathtaking floral installations.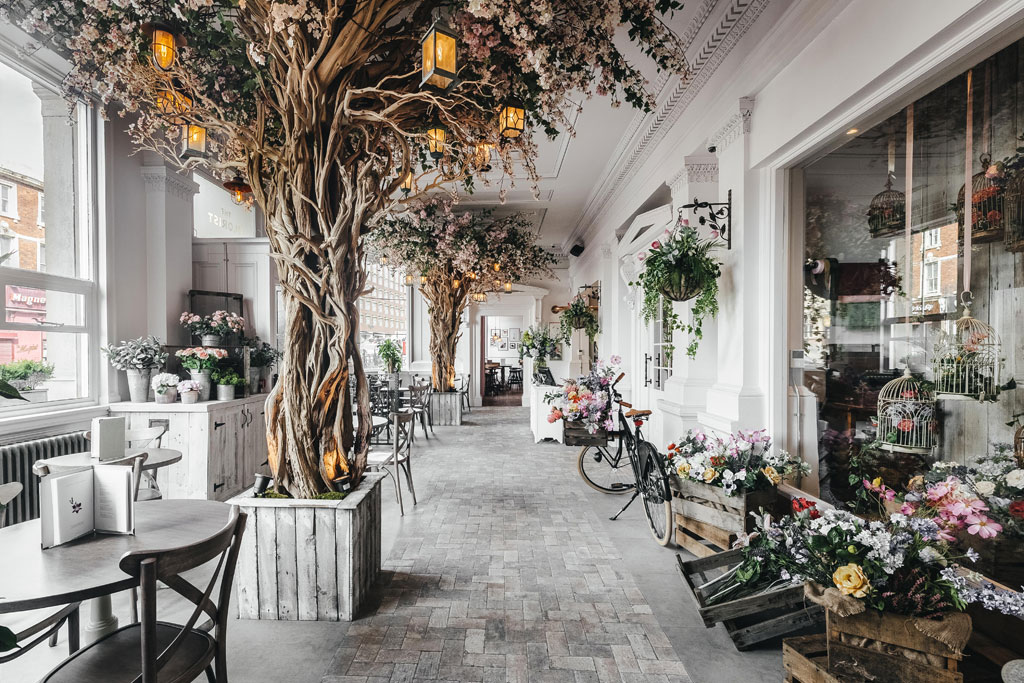 Liverpool's New Flower-Inspired Restaurant Opens Today
Step into a sensory world of floral delights this spring as the bar and restaurant, The Florist, is expanding from Bristol to Liverpool to give guests a fairytale dining experience. A big change from its old residency, the building has been completely renovated to include a stunning entrance hall that features two full-size in-bloom trees. A photo wall will take centre-stage atop the grand staircase in front of which visitors can take their Insta-worthy photos.
Expect a vibrant food and cocktail menu, as well as a sophisticated party atmosphere with DJ's and saxophonists. Vegans, dairy-free, gluten-free and meat eaters can all dine in one place as The Florist's expansive menu caters for all – from breakfast to brunch, lunch, dinner and Sunday lunch, too.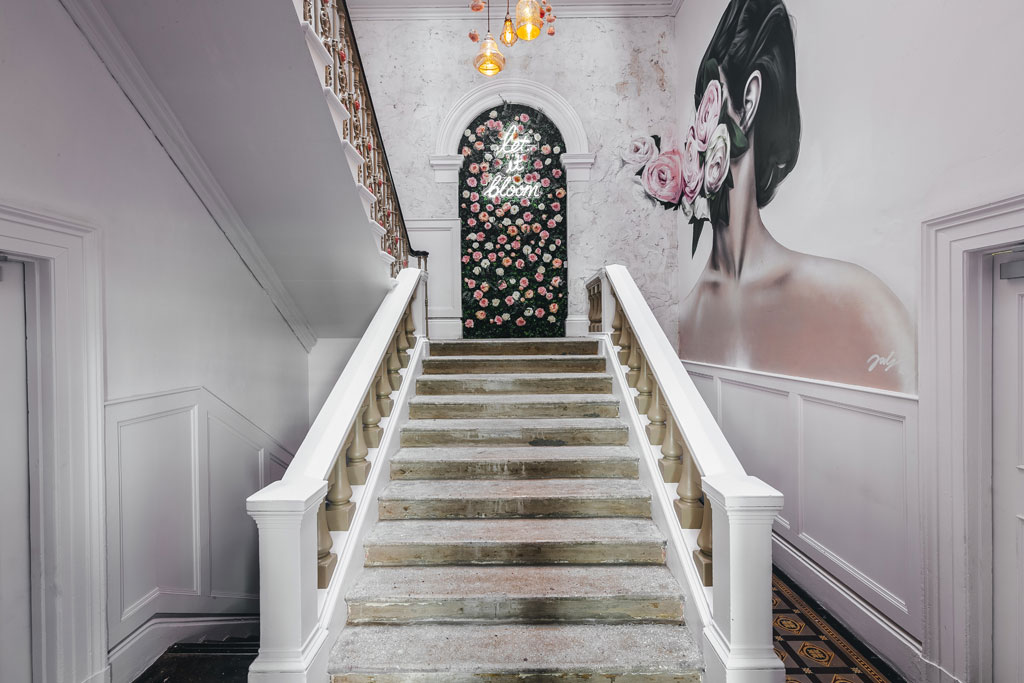 The Best New Restaurants in London
Contemporary artist Gemma Compton and graffiti artist Jody Thomas are the artists behind the decor. Expect graffiti of the sensory and enchanting kind.
'The Florist needs be seen to be believed how pretty and light the site has now become. We know it is going to become the place to be in Liverpool and we can't wait to open. We have so much to offer, from the extensive cocktail menu inspired by the three key styles of floristry: English Summer Garden, Ikebana and Modern Contemporary, with herbal twists taken fresh from the garden. 60 hand-picked beers and a vibrant food menu, consisting of mouth-watering deli, rotisserie and grill-inspired dishes, with plenty of gluten free, dairy free and vegan options to cater for all. We will also be open for brunch on Saturdays and Sundays from 9.30am. For a really special experience, we are offering sensory enhancing masterclasses in the crafts of cocktails, floristry, gin and ale tastings.' General Manager of The Florist, Joel Lee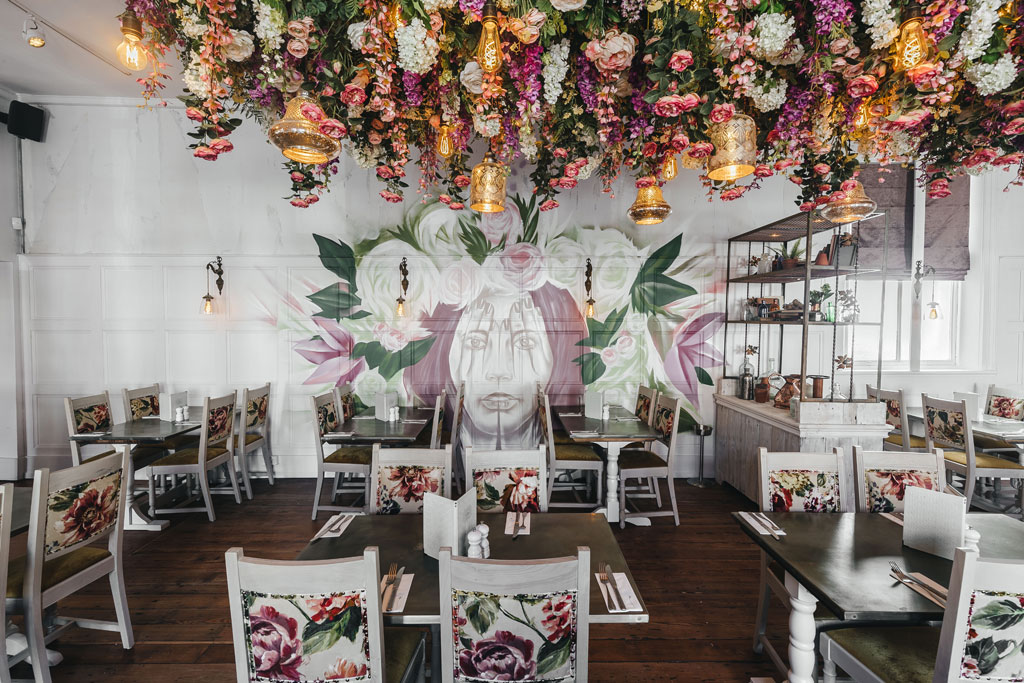 Book now to experience one of Liverpool's newest restaurants and see some amazing floral creations.
When & Where: Opens 23 April, walk-in's accepted. Hardman Street, Liverpool, L1 9AX. Open Sunday- Wednesday 12pm-12am, Thursday 12pm-1am, Friday and Saturday 12pm-2am
Wondering What Else is on in the Country? Read our Culture Diary to Find Out
---