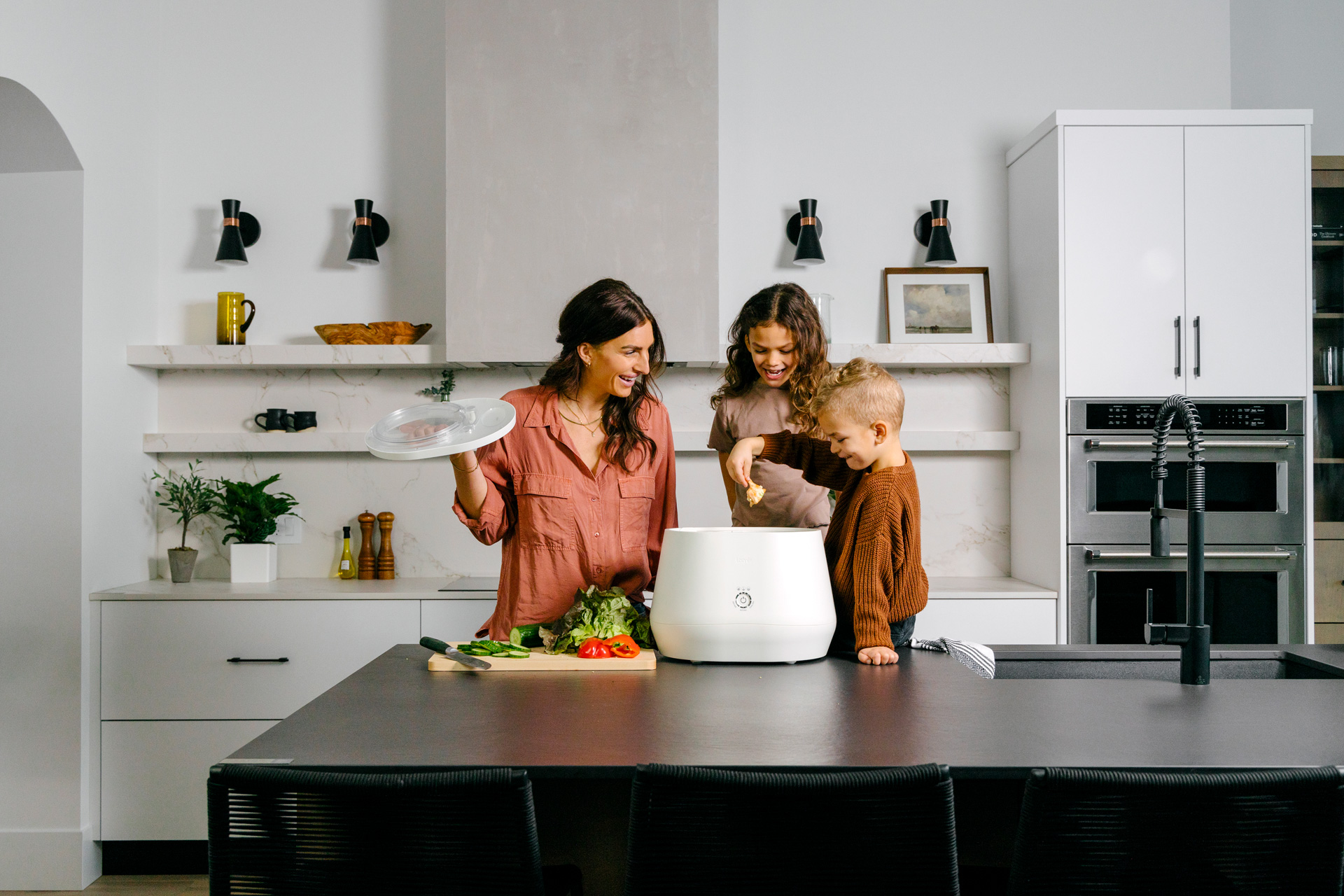 Lomi: The Green Gadget Making Composting Cool
This smart composter deserves a spot in your kitchen
Shift over your air fryer: there's a hot new kitchen appliance in town. Say hello to 2023's coolest eco-product, Lomi, a snazzy composter which is helping thousands of households cut their food waste by turning scraps into fertilizer in just four hours.
Shop Lomi Here
Lomi: The Green Gadget Making Composting Cool
We all know food waste is a huge problem. In the UK alone, we throw away around 9.5 million tonnes of it every year – and globally, over a third of all food goes to waste. Yet there's a big drive to change things: chefs and home cooks alike are constantly on the hunt for savvy ways to reduce their carbon footprint in the kitchen, hence why Lomi is an exciting innovation in the world of composting.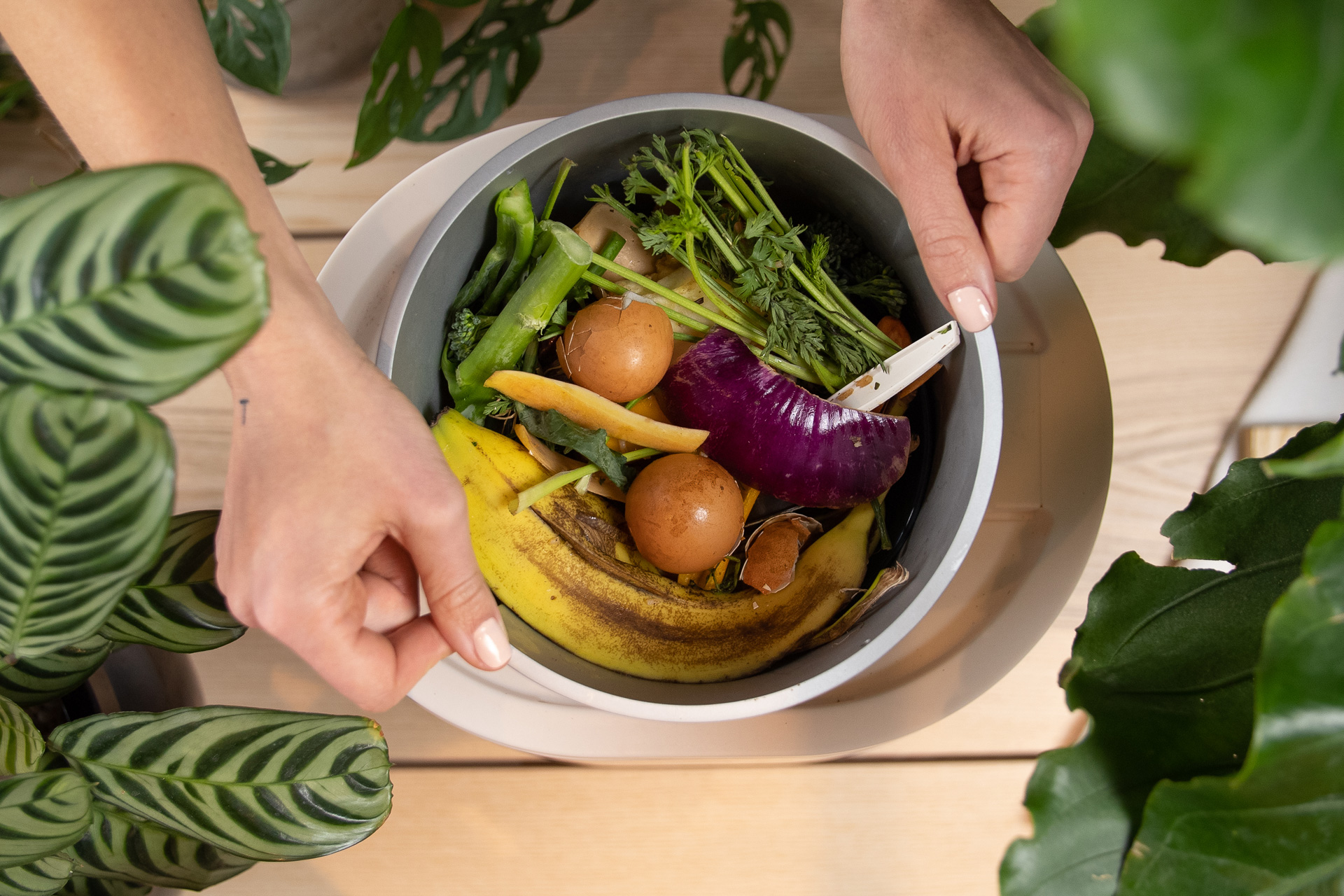 Of course, the green-fingered among us have been composting for many years now. The process is simple: household waste is transformed into compost, which can be used as nutrient-rich food for your garden – a win-win situation. 
Historically, the downside has been the fact it takes years to break down, but tech has helped speed up the process, and Lomi is the fastest yet, turning waste into natural fertilizer in just four hours.
It's the brainchild of founder Jeremy Lang, an environmental innovator who launched Canadian brand Pela after seeing first-hand the damage plastic was doing to our oceans while on holiday in Hawaii. After years of trialling and testing, Lomi launched in 2021 following a successful crowd-funding campaign – and now you can buy it from a range of British retailers, including Selfridges.
How It Works
The appliance works by using heat, abrasion and oxygen to break down household waste – not just food, but yard scraps, Lomi approved bioplastics and Lomi approved packaging. Simply pop it into the bin, close the lid and choose one of the three cycles. 'In each cycle, Lomi heats the bucket of organic matter while a metal arm turns the compostable materials, crushing larger scraps. Lomi circulates warm air throughout the machine and out of a carbon filter. By heating, aerating and mixing, Lomi is able to speed up the breakdown of your household waste.'
The compost it creates has benefits too. Unlike synthetic fertilizer, Lomi dirt isn't dangerous for humans or animals, it won't burn plant leaves or roots, and it contains very high organic matter.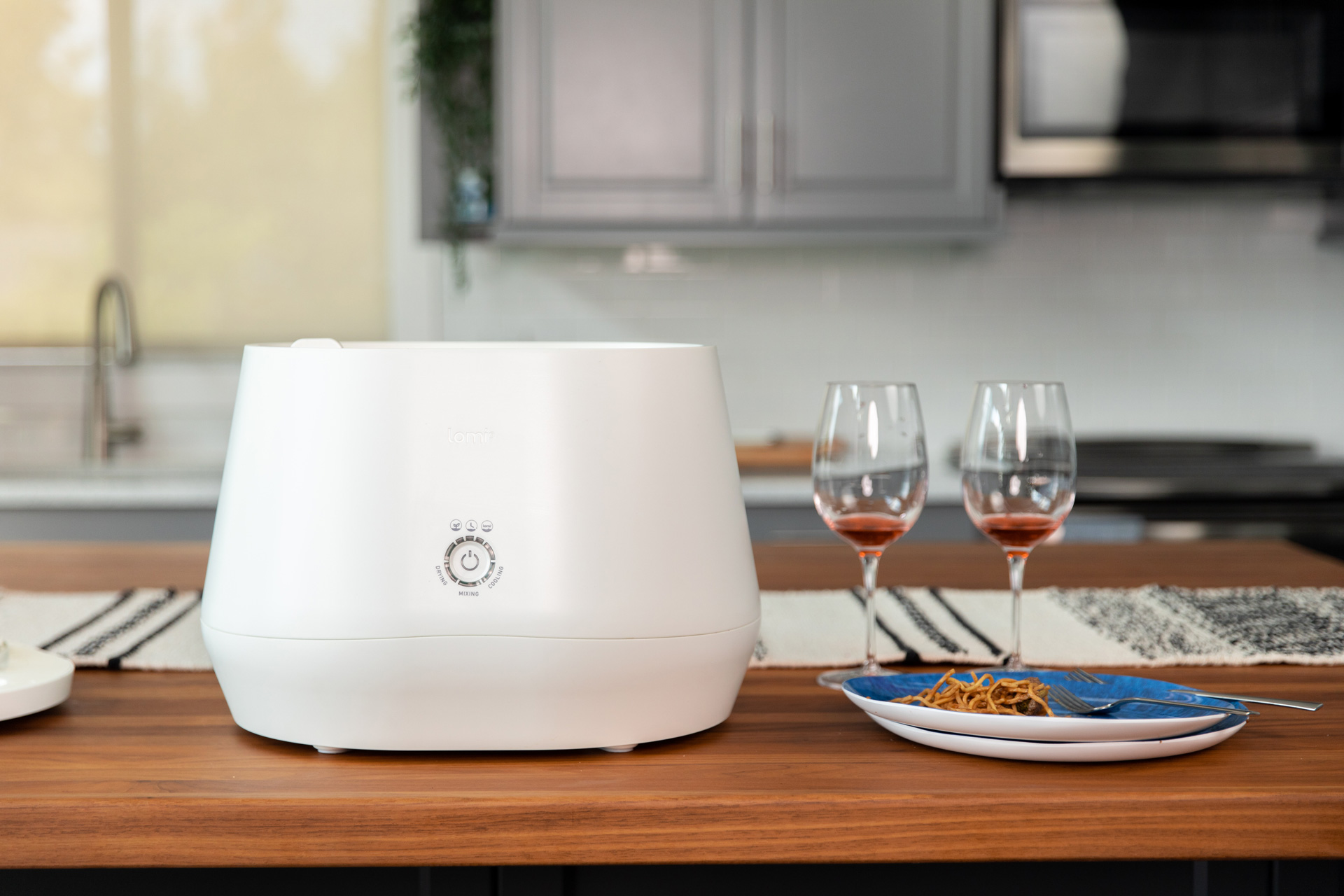 The Eco Benefits
The Royal Horticultural Society (RHS), has deemed home composting the most environmentally friendly way of dealing with home waste – and the benefits are even greater with Lomi.
Compared to throwing your waste in landfill, using Lomi can reduce your carbon footprint by 65 percent – based on a 'common case' scenario for an average home. Even better if it's run on renewable energy, when the device can help achieve negative emissions, cutting your food waste impact by up to 127 percent. You can find out more about Lomi's carbon footprint here.
'Typically, food waste breaks down in landfills anaerobically (without oxygen) and releases methane, a greenhouse gas with 80 times the warming power of carbon dioxide,' Lomi's website explains. 'When Lomi dirt is used for houseplants, gardens, or on your lawn, the organic waste breaks down aerobically (with oxygen), preventing the release of methane.'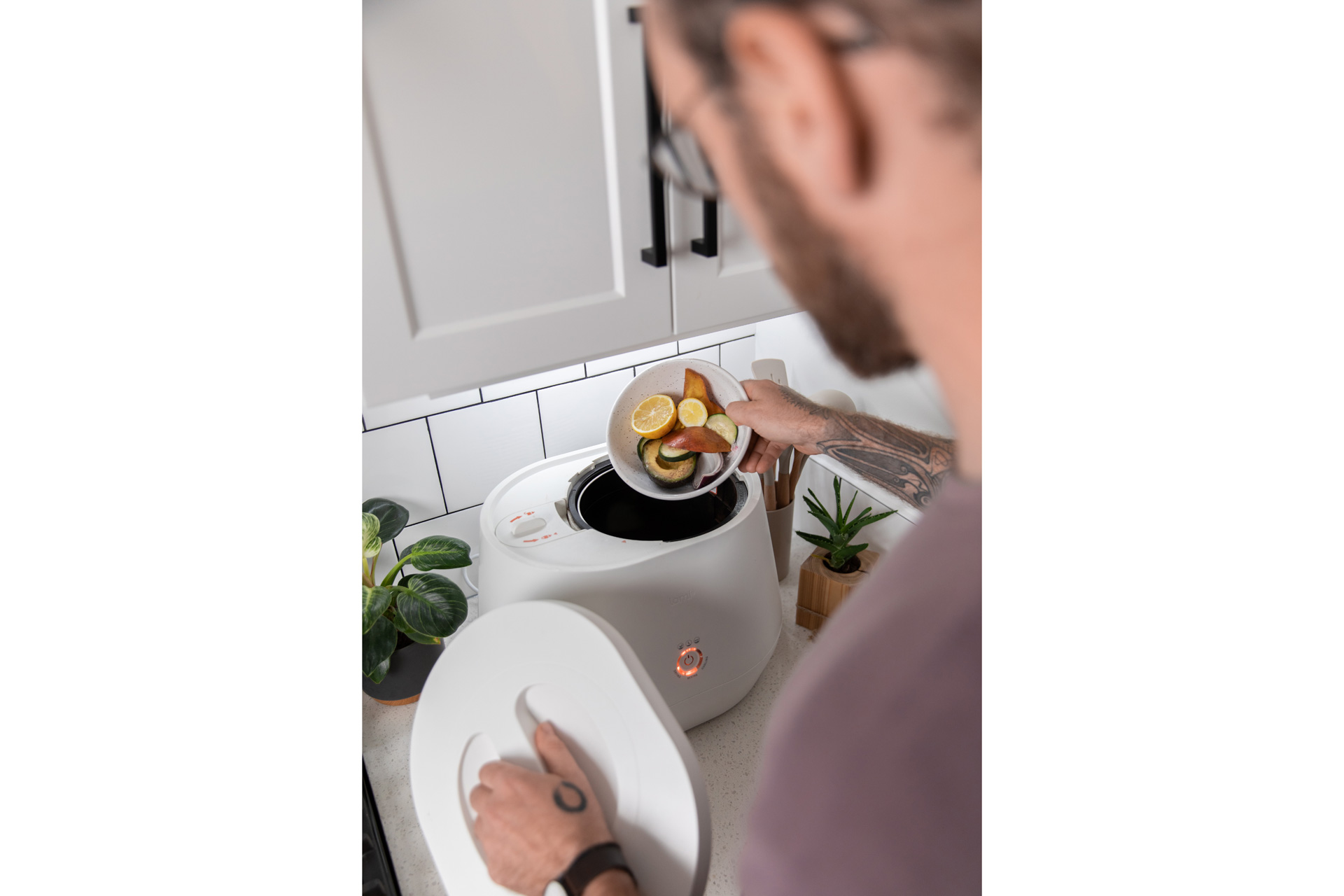 Not only that, but Lomi repurposes the nutrients from food waste to store carbon. 'Lomi dirt is rich in organic matter and organic carbon. When Lomi dirt is used in combination with soil to grow plants, these nutrients are broken down by microorganisms to help feed plants. Nutrients like carbon get stored in plant matter instead of released as carbon dioxide.'
Since its creation, Lomi has prevented 17 million pounds of food waste from going to landfill, saving the same amount of greenhouse gas emissions as burning 7,946,746 pounds of coal. And it doesn't stop there: Lomi's ultimate goal is to eliminate a whopping 10 billion pounds of waste from the global stream by 2028. There are exciting new launches on the horizon too – stay tuned for details. 
In the meantime, you can buy the Lomi here for £499 at lomi.com.