Bakeries are big business in London, with new openings cropping up all over the city. We take a look at five of our favourites, with interviews and tips on what to order where…
Ole & Steen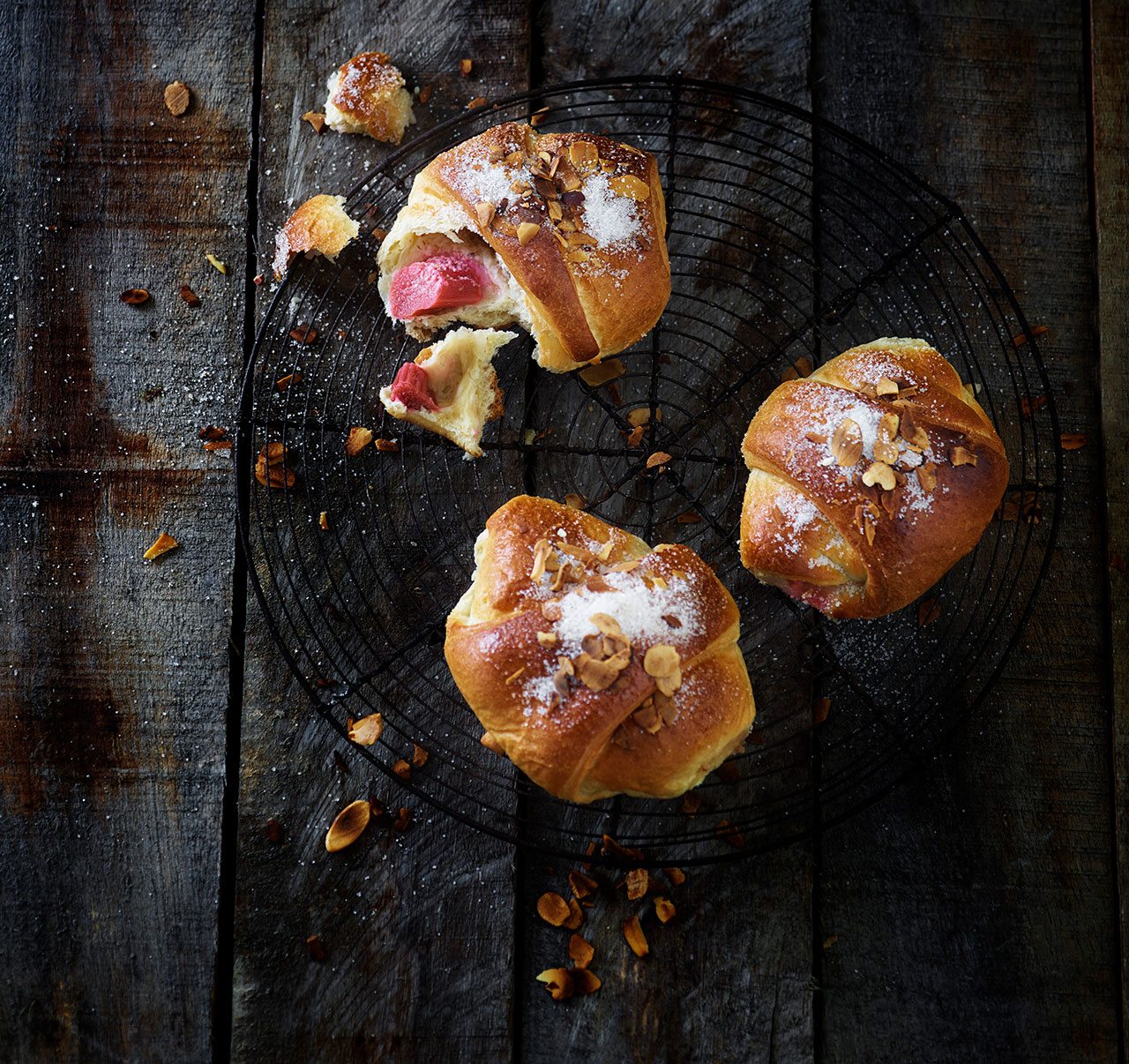 If you liked hygge, you'll love Ole & Steen. This Danish bakery opened at St James's Market in December. The first Ole & Steen bakery outside of Denmark offers all day dining, an array of gorgeous danish patisserie and pastries, and meals. Queues are formed in Denmark for the famous pastries, breads and cakes; the cinnamon snegl (swirl), flødebolle and rhubarb pastries are all set to be a success over here too. We sampled a selection of goodies from Ole & Steen and they are as delicious as they sound. Get there before the queues start…
What to order: any of the danish pastries.
2, St. James's Market, 56 Haymarket, St. James's, London SW1Y 4RP.
Bread Ahead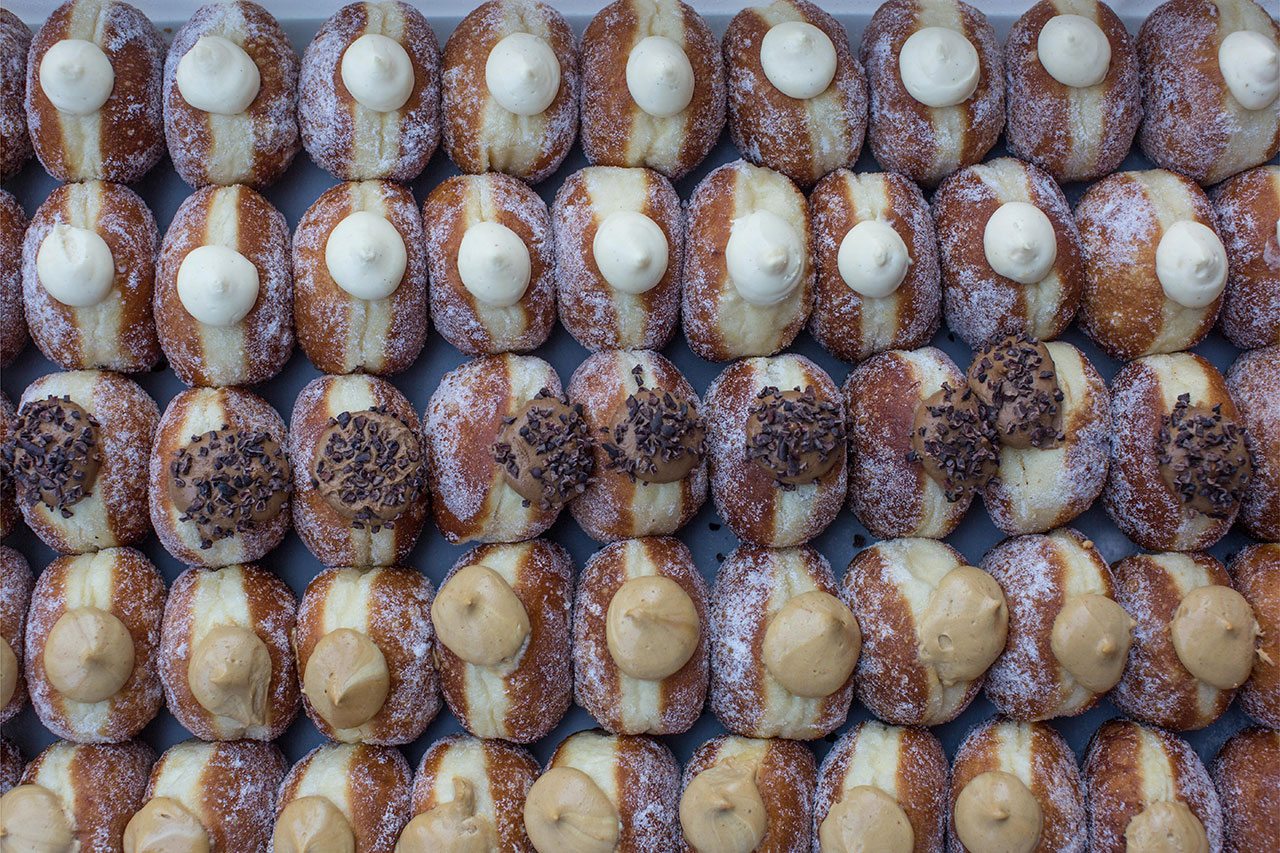 With three locations around town, Bread Ahead is taking over London. The Borough Market site was the first, and the bakery became famous for its delicious and instagrammable doughnuts. Now you can even book in for a class to learn how to make these delicious filled treats.
Matthew Jones, the founder of Bread Ahead, tell us about the London bakery scene at the moment.
Why did you set up Bread Ahead in London? I've always loved London – it's been home for most of my life. When we opened Bread Ahead in Borough Market, I hoped we'd be able to add something to the city's vibrant, rich culture. 
Why do you think London's bakery scene is booming for 2017? I've been fortunate to work in London for a long time and so I've witnessed a major revolution in the food scene over the years, not just with bread. Baking is the latest thing to join that wave, it's a really exciting time. 
What is your favourite bakery (other than Bread Ahead) in London? I like the East End of London a lot and so bakeries like E5 Bakehouse and Beigel Bake are particular favourites. They both really champion proper, honest baking. They've stuck to their guns and do their thing, which is what makes them great. 
What's next for bakery? There's a need for more little bakeries in communities in London. What we've loved about opening Pavilion Road is how much a part of the community we feel there. A bakery should be just that – the heart of the community. Like when we were younger, it should be a place to meet or go regularly. There's something quite magical about that, and I think it's something young Londoners need growing up. 
What to order: If you're after something sweet, you should try our eccles cakes – they're my favourite at the moment. For savoury, the 100% rye sourdough is a winner. Both are available at our new Seven Dials bakery in Covent Garden. 
Borough Market, Cathedral St, London SE1 9DE; 1 Monmouth Street, London WC2H 9DA; 249 Pavilion Rd, Chelsea, London SW1X 0BP.
Maison Kayser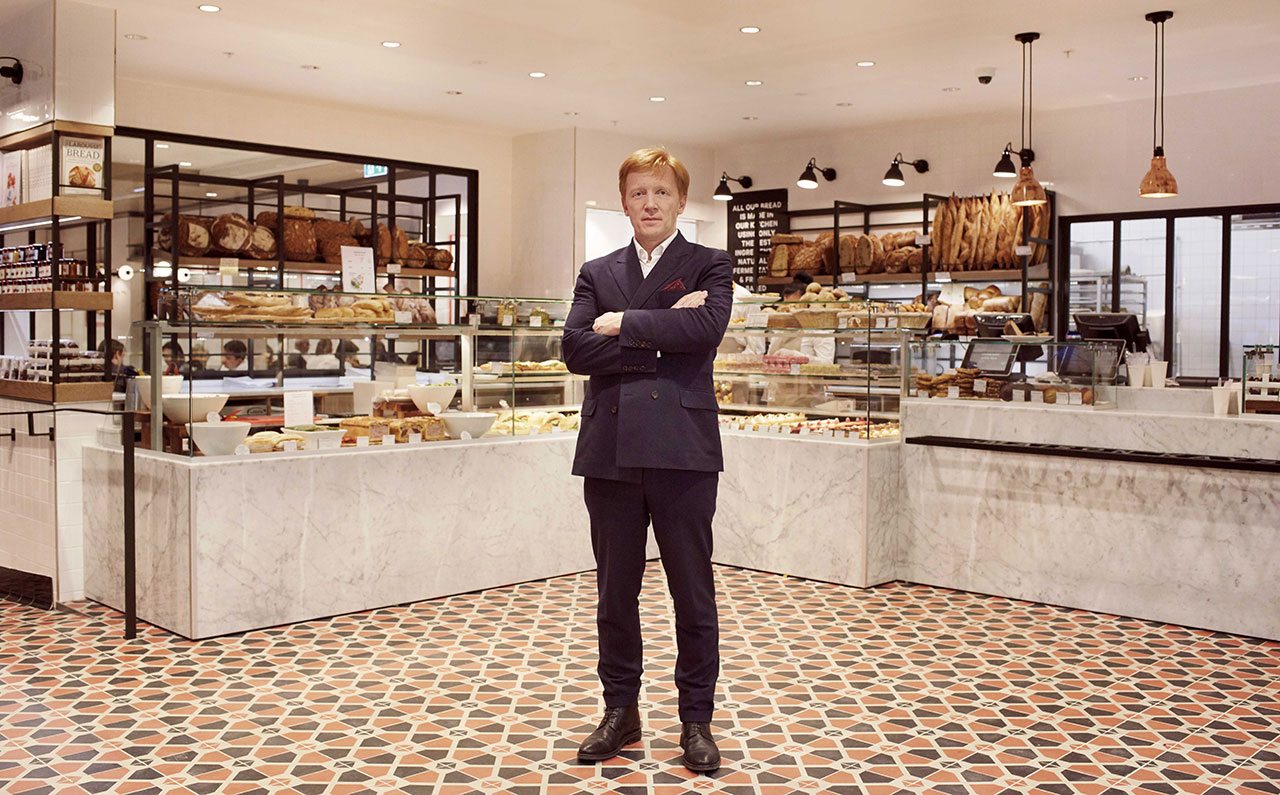 Eric Kayser has opened a London bakery, on Baker Street – how fitting? With a host of successful bakeries worldwide, it's taken some time for Kayser to open in London, in the right space at the right time. Below, Eric tells us about his new bakery and London's bakery scene…
How's everything going so far with the Baker Street bakery? It takes time, but good so far. It has taken time to get all of the elements together, but it's nice. It's a nice location and a nice space.
What is it about London that is bringing so many new bakeries? I think London is very trendy now, so people want to open in Paris, in Tokyo, in London, New York, so it's normal, and good.
Is there a resurgence of bakeries at the moment? I think when you compare to Paris, where there are 3,000 maybe 4,000 bakeries for six million people, and in London there are maybe three hundred bakeries for seven million people, so there is room for more. People want to eat simple good food now, and understand the origin of the food and respect the seasons a little more, so we try to do that here at the bakery. I think New York and London are similar, not necessarily the city, but the style of business here.
What is your bestselling bread or baked good? The almond croissant and the baguette so far are selling well. But around the world, our bestselling products differ dramatically. We spent seven or eight months trying to find the right space for the bakery, because we wanted to have large windows, and a good location.
How does London compare to the other bakeries and the customers in each? Yesterday, I saw many customers coming in who knew us and our products, but some are new. In NY, because many of the apartments don't have kitchens, people stay in the restaurants and bakeries more, and they come for coffee and breakfast, then lunch and sometimes dinner. In Tokyo, they don't like crumbs, so they don't eat as many pastries.
Do you have a favourite bread? It depends on the time of day, I like baguette in the morning with butter and honey or marmalade, after I like the sandwiches. Sometimes depending on the seasons too, people change what they like. In winter, people prefer a black bread, rye and buckwheat, and in summer they like white fluffy bread because they think it's healthier.
Do you cook a lot at home? Not so often, because I'm always busy and always here.
What to order: The pain au raisin and the sourdough bread.
Dominique Ansel
The creator of the Cronut®, Dominique Ansel, opened in London in September 2016 on Belgravia's Elizabeth Street. Almost immediately, the queues for the DA classics began, with requests for the cronuts, DKA (a Breton style pastry which is similar to a caramelised croissant), frozen s'mores and cookie shots. Since opening in London, it has been announced that Dominique Ansel bakery will be opening in LA later this year.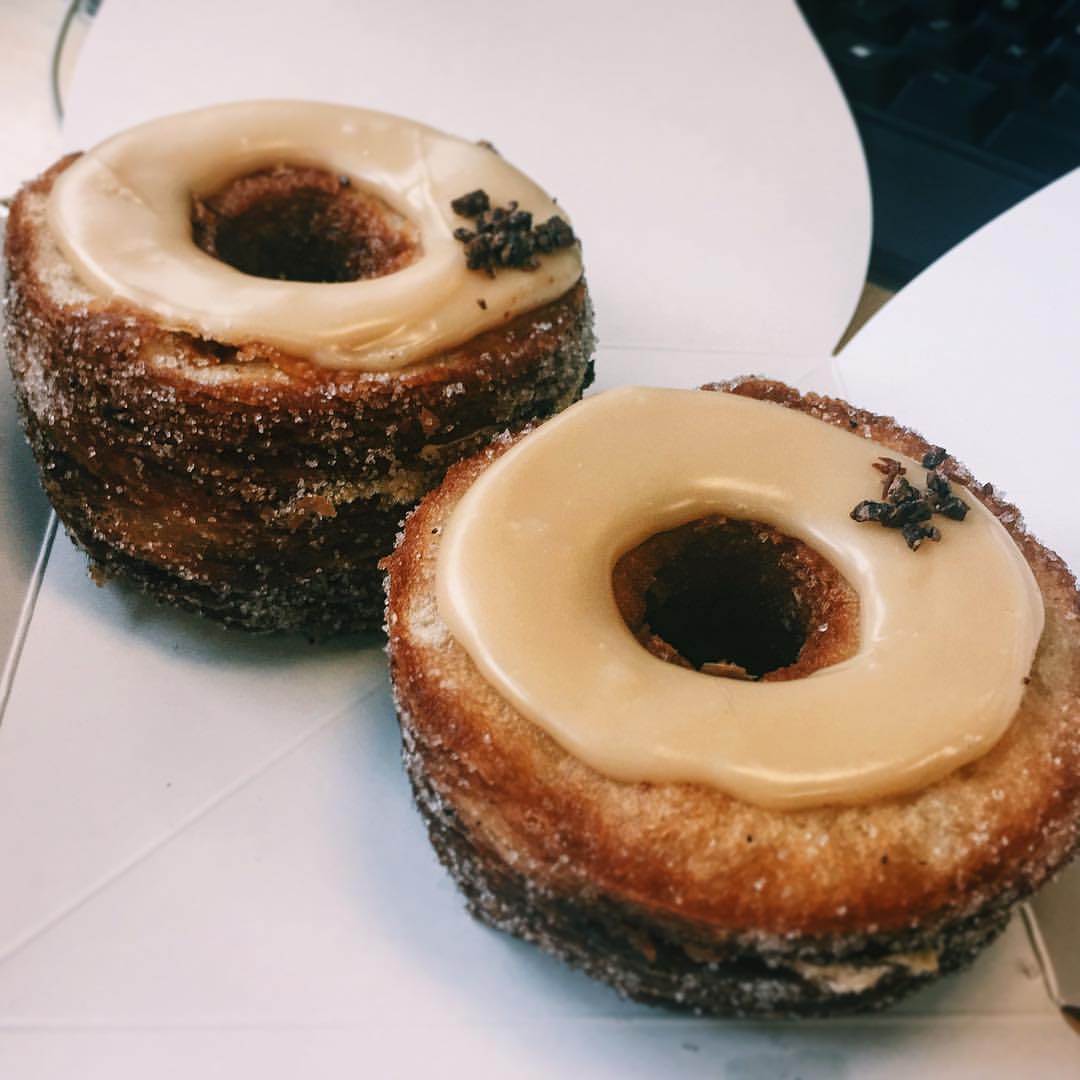 What to order: The Cronut®, with a new flavour to try each month, the Cronut® is too tempting. Go on, you know you want to…
17-21 Elizabeth Street  Belgravia/Victoria London  SW1W 9RP.
Fabrique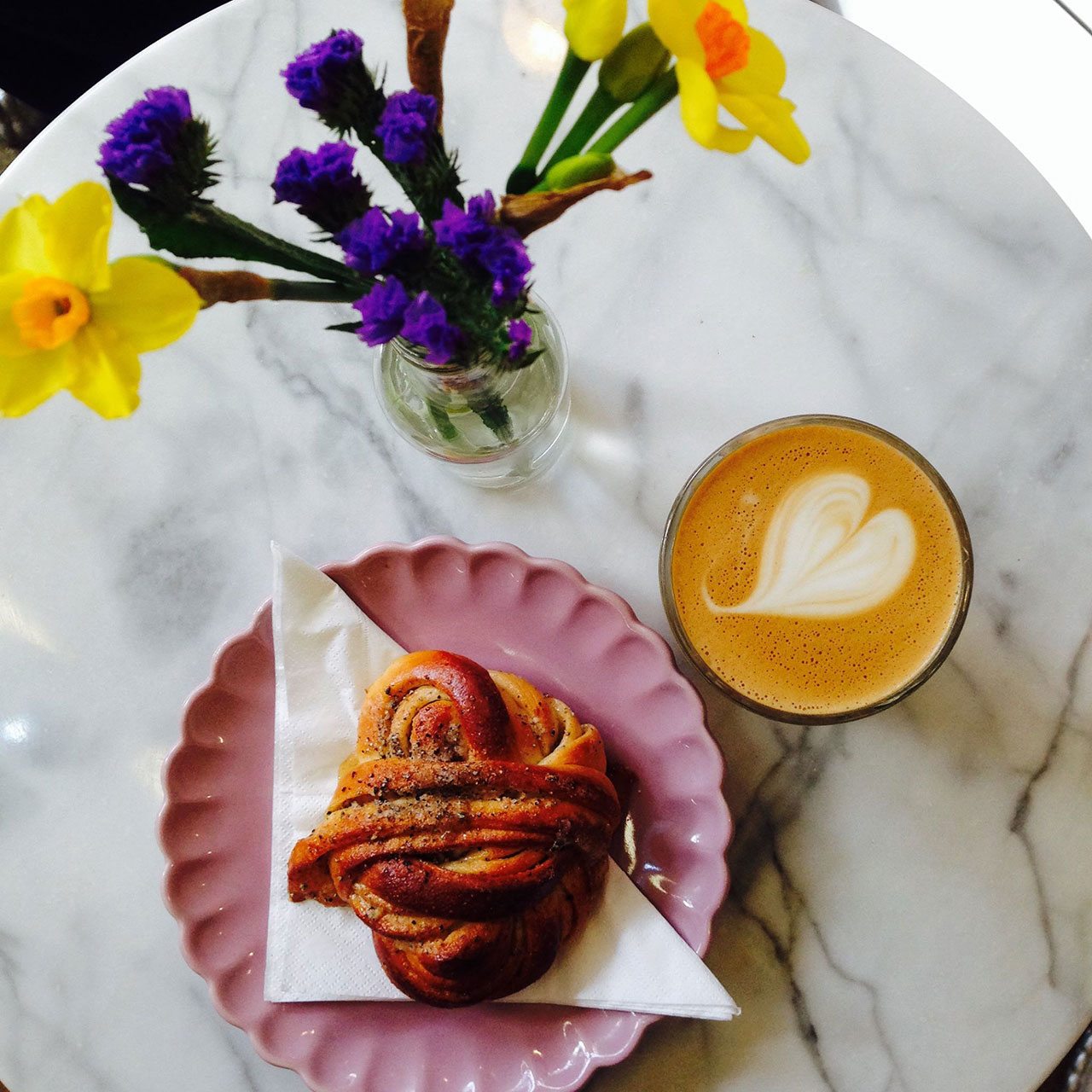 Fabrique is a Swedish bakery that opened its third London location in December 2016 in London's Fitzrovia. Famed for its Swedish buns in an array of flavours, vanilla, cinnamon and cardamom, Fabrique's two other locations on Portabello Road and Covent Garden are always bustling, and once you try the buns, you'll see why.
What to order: The cardamom bun.
 53 Goodge St, Fitzrovia, London W1T 1TG.
 MORE FOOD: Dominique Ansel's mini madeleines recipe / Pomona's: A Taste of California in Notting Hill / Three of the Best Carrot Cake Recipes
---