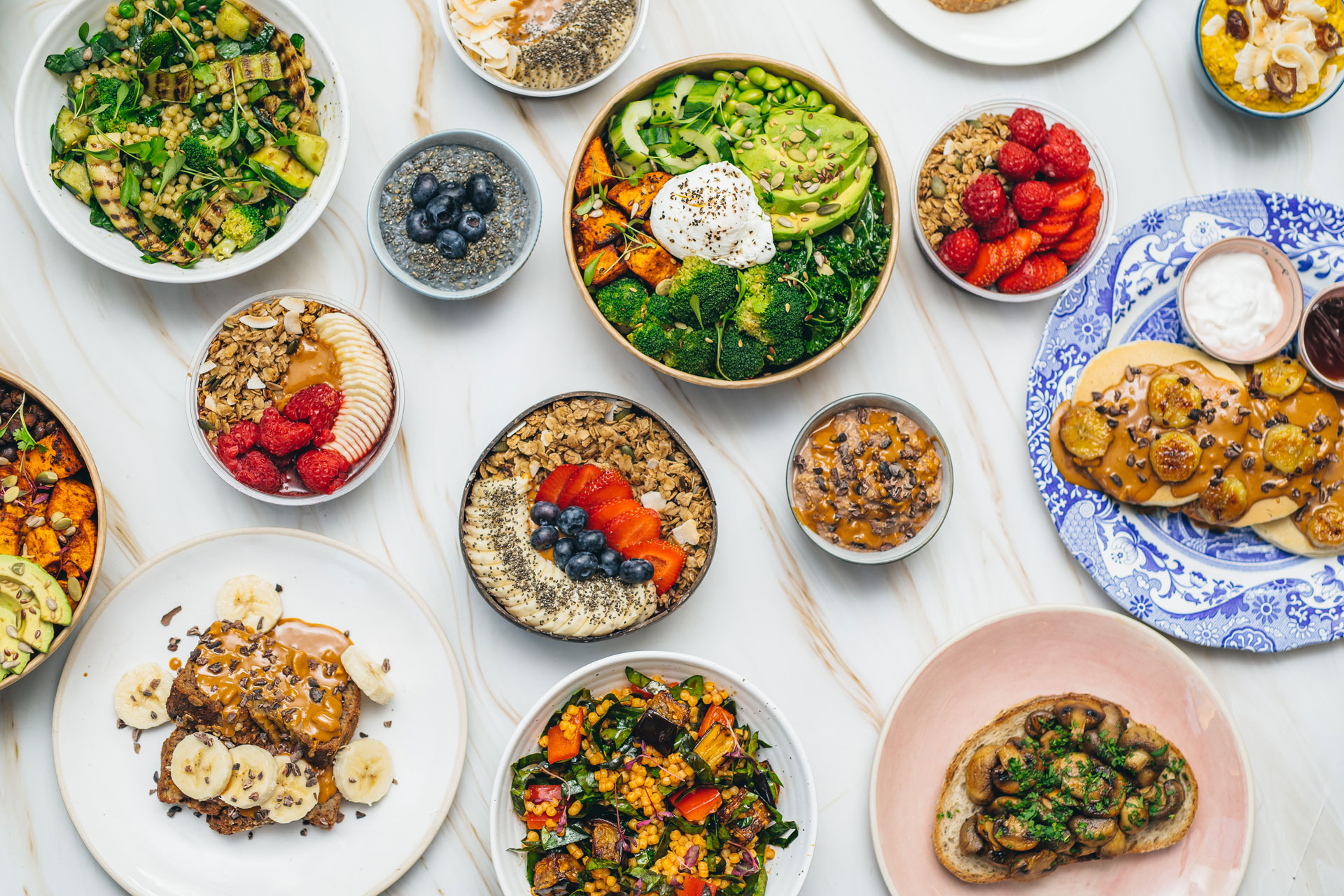 London Crowned UK's Healthy Eating Capital
Which cities have the most healthy restaurants?
Always scouting out the best health food cafes? Love whizzing up a nutritious buddha bowl? You'll be well served in London, which has been ranked the best city in the UK for healthy eating. 
London Crowned UK's Healthy Eating Capital
The research, which was conducted by the team at Compare the Market, looked into the country's 50 most populated towns and cities, considering factors such as the number of healthy restaurants, and the cost of fruit and vegetables. 
London came out tops, with 379 healthy restaurants to choose from. The capital is a haven for health foodies, home to an endless stream of feel-good eateries serving everything from sushi to smoothie bowls. It's also great on the free-from front, whether you're vegan, vegetarian or coeliac. Turns out there's a big market for it too: London has the highest search volume for terms like 'healthy food' and 'healthy recipes', with an average of 12,500 searches a month.
Birmingham came second overall, with 202 eateries prioritising nutritious fare – plus a high online interest in healthy eating, with 1,360 monthly searches. It is worth noting that London and Birmingham are two of the UK's largest cities, so may naturally have a higher number of restaurants.
Leicester also fared well, particularly when it comes to affordable fruit and vegetable prices – the famed Leicester Market has been serving locals for an impressive 800 years. The city was found to have the cheapest cost of apples at £1.26 per 1kg, and lettuce at £0.62 per head. These were lower than the national average, which sits at £0.72 for lettuce and £2.07 for apples.
Surprising winners included Luton, who has the second highest selection of healthy restaurants at 268, alongside Slough and Crawly at 229 and 221 respectively.
So which cities didn't do so well? Sorry, Cambridge folks: the university town came in last place, with just 30 healthy restaurants. Bradford was also on the lower end, with lettuce costing more than anywhere else in the UK at £1.07 for a head. 
Compare the Market used metrics from Uber Eats and Restaurant Guru, plus charts comparing the cost of apples, bananas and lettuce in different cities.
Featured image: The Acai Girls