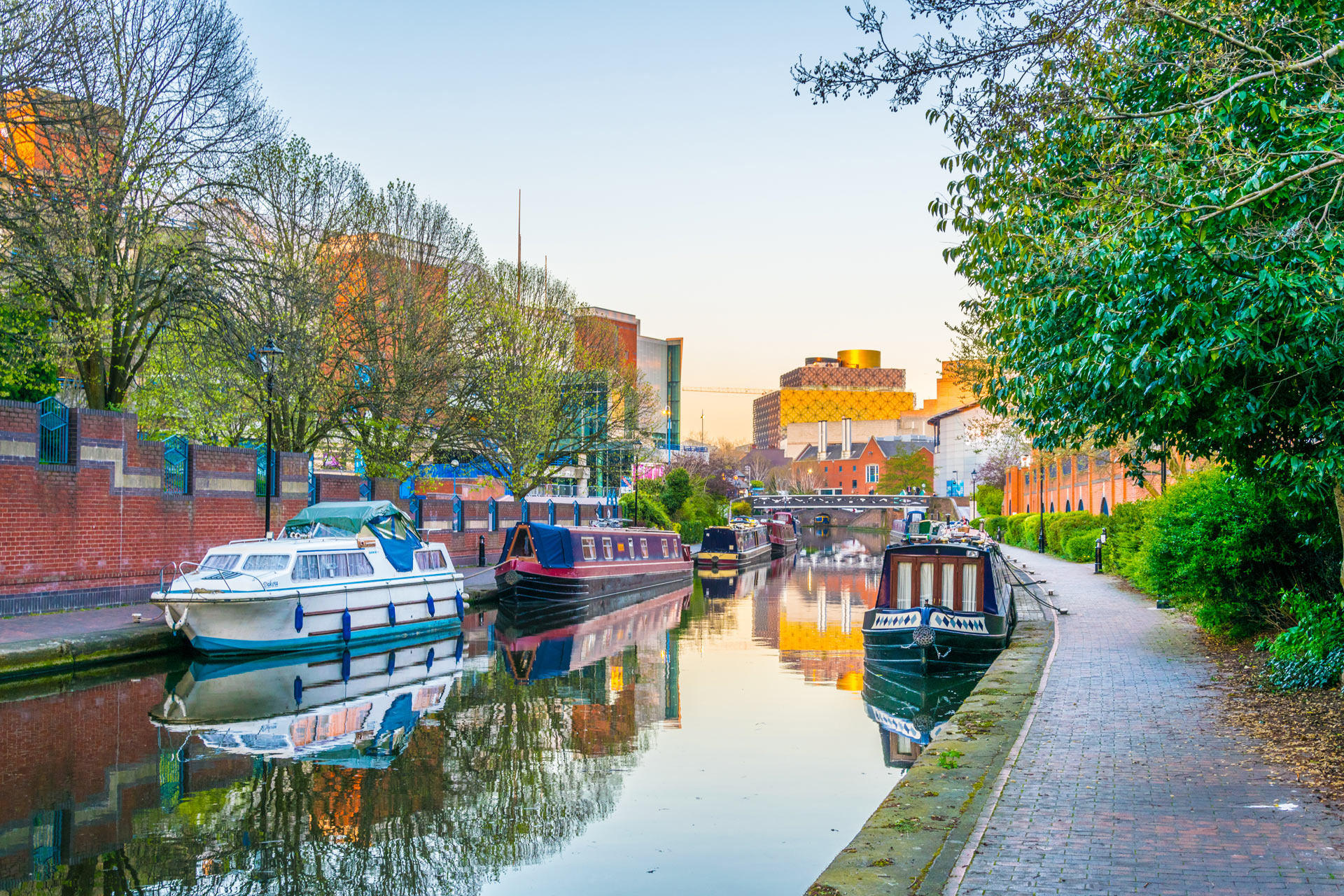 A Foodie's Guide To Birmingham
---
Opheem's Aktar Islam shares his favourite food spots in the West Midlands city
Did you know there are more Michelin-approved restaurants in Birmingham than in any other UK city outside London? The vibrant destination has one of the most exciting food scenes in the country – as highlighted in the Good Food Guide 2022, where two of the city's restaurants made the top 20. It's not all about the fine dining spots either: there are also plenty of great street food stalls, pizza joints, independent cafes and more. But which are the must-visits? Here local chef Aktar Islam, chef-patron of the acclaimed Opheem, shares his favourite restaurants in Birmingham.
Aktar Islam's Food Guide To Birmingham
Aktar Islam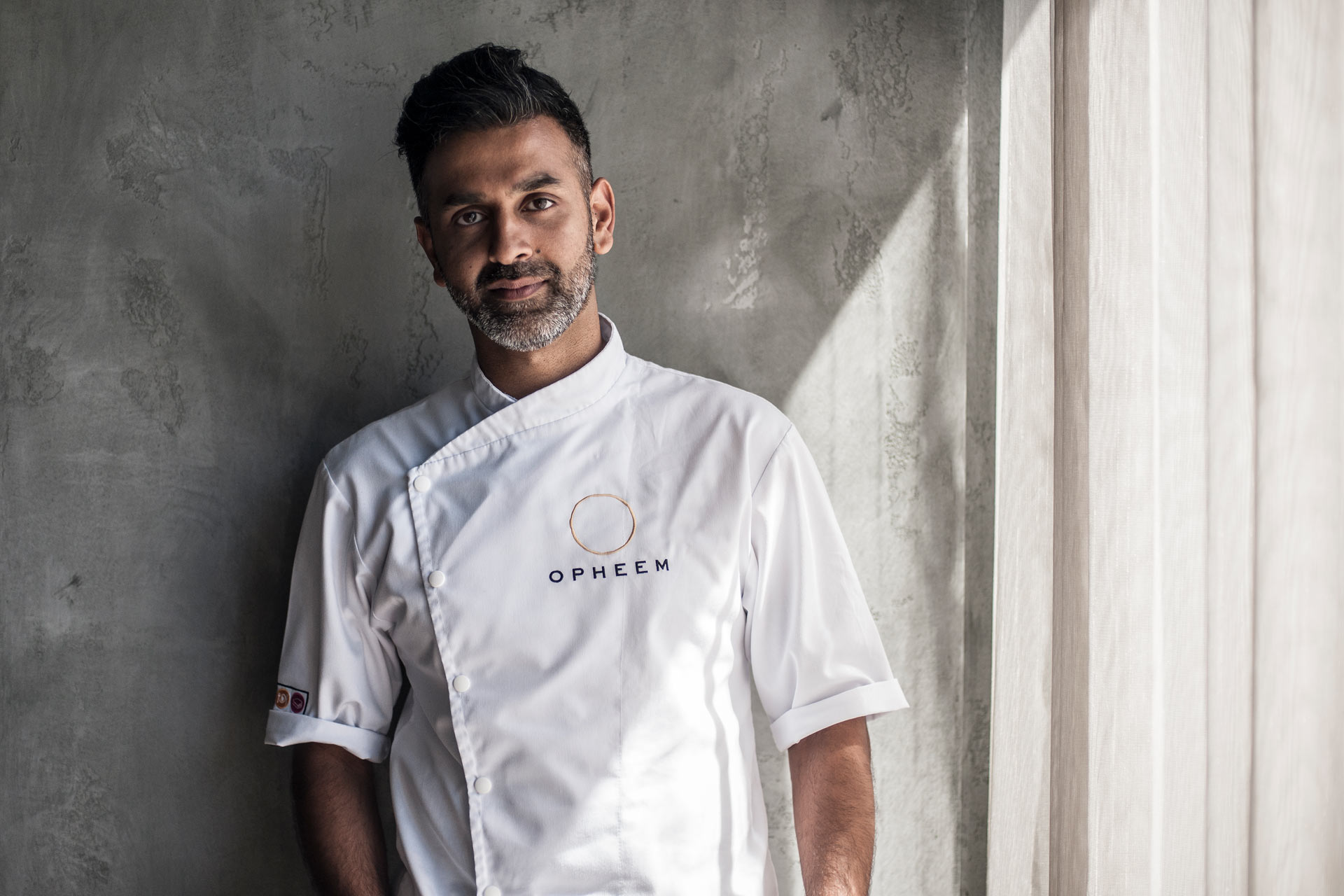 One of Birmingham's top chefs, Aktar Islam grew up in Acton in London, making a name for himself on Gordon Ramsay's Channel 4 show The F Word. He went on to become head chef at Lasan, another Indian restaurant in Birmingham, and eventually launched his own venture in 2018, Opheem. The eatery quickly rose to success, offering contemporary Indian food made using techniques from all over the world – and a year after opening, it secured a Michelin star. Alongside this, Aktar heads up a nationwide delivery service, Aktar At Home, which allows people to enjoy his cooking from the comfort of their own homes. 
Aktar's Pick: Best Restaurants in Birmingham
Oyster Club
This is the place to go if you want fresh shellfish and seafood. If you know me then you know that I love oysters, simple and uncomplicated – I like mine with a touch of tabasco and a glass of champagne. 
43 Temple St, Birmingham B2 5DP, the-oyster-club.co.uk
Tiger Bites Pig
You can't visit Birmingham and not try a bao from Tiger Bites Pig. Don't let the size of the place deceive you, grab a counter seat and watch them smash out some of the best Taiwanese bao buns in the UK. My favourite is the chicken, it's seasoned with Sichuan chilli oil topped with chicken crackle – I could eat one every day. 
34 Stephenson St, Birmingham B2 4BH, tigerbitespig.co.uk
The Grand Hotel Birmingham
If I'm not at Opheem then I'm likely to be in the Madeline Bar at The Grand Hotel. Plush seating, soft furnishings, chandeliers, double-height windows and fantastic cocktails – what's not to like. It's a great date night spot. The actual hotel building is a work of art, and the ball-room is well worth a visit too, absolutely showstopping. 
Colmore Row, Birmingham B3 2BS, thegrandhotelbirmingham.co.uk
Bonehead
This is the best fried chicken spot in Birmingham, their 'Bonehead' and 'Hothead' seasonings are top notch. I usually get the burgers or the strips, complete with a side of Nashville fries. Beware, their Picklebacks are punchy!
8 Lower Severn St, Birmingham B1 1PU, boneheaduk.com
Couch
A neighbourhood bar in Stirchley, also known to locals as Strich Vegas. It's No12 in the Top 50 Cocktail Bars 2023 for a reason. I love the concept: handcrafted cocktails based on their own greatest hits, I'm particularly fond of 'The Nancy'. They also have a rotating special on drought. I've spent many a night in here. Their small snack selection is also worth a mention – who doesn't love a mini cheddar.
1466 Pershore Rd, Stirchley, Birmingham B30 2NT, couchbar.co.uk
Featured image: Getty Images