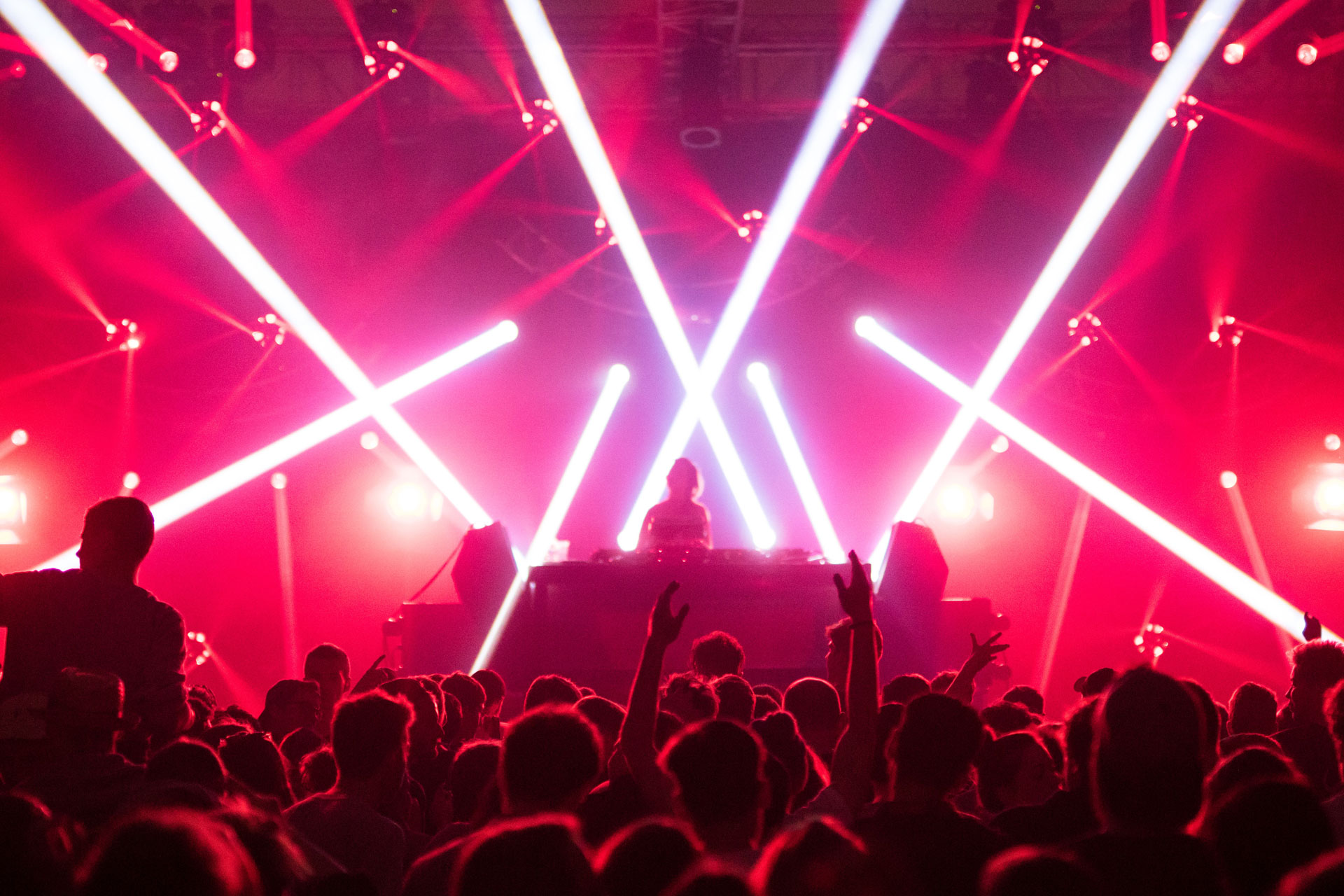 London Nightlife: Where To Party in the Capital
---
Going out-out? Here are the capital's liveliest spots
Post-pandemic, London's nightlife scene has got its mojo back. After many, many months of closure, clubs and bars are back in full swing – and Londoners have a renewed zest for nights out. According to nightclub company Rekom, just over 60 per cent of 18- to 24-year-olds said they were more enthusiastic about going out because of missing out during Covid, and around half of 25- to 34- year-olds said the same. The question is: where are the cool kids (and grown-ups) partying these days?
London is renowned for its nightlife scene, with something for all types of partygoer – from glitzy cocktail bars to live music venues; under-the-radar speakeasies to filled-to-the-brim nightclubs. Each neighbourhood offers something unique – from Soho, the beating heart of the city where revellers spill out onto the streets night after night, to the edgier Shoreditch, home to countless alternative music nights and basement bars. Here we'll share some of our top picks.
Best Nightclubs and Bars in London For a Night Out
The Cross
Best for: dinner that turns into dancing
Back in the '90s, everyone from Kate Moss to Robbie Williams was seen partying at The Cross, the famed nightclub in King's Cross. The hotspot closed its doors in 2007 – but now it's back, with a brand-new look. One of the original founders, Billy Reilly, is behind the revived venue, which is 'a little more grown up', with a great wine list and comfy seats. There's a chic bar with velvet curtains and chandeliers, a subterranean club with music from DJs, and a relaxed space called The Barn, where you can enjoy small plates and drinks. At the top, meanwhile, sits a roof terrace, which offers views of the city skyline.
Arches 27-31; York Way; Kings Cross; London N1 0BB, thecrosslondon.com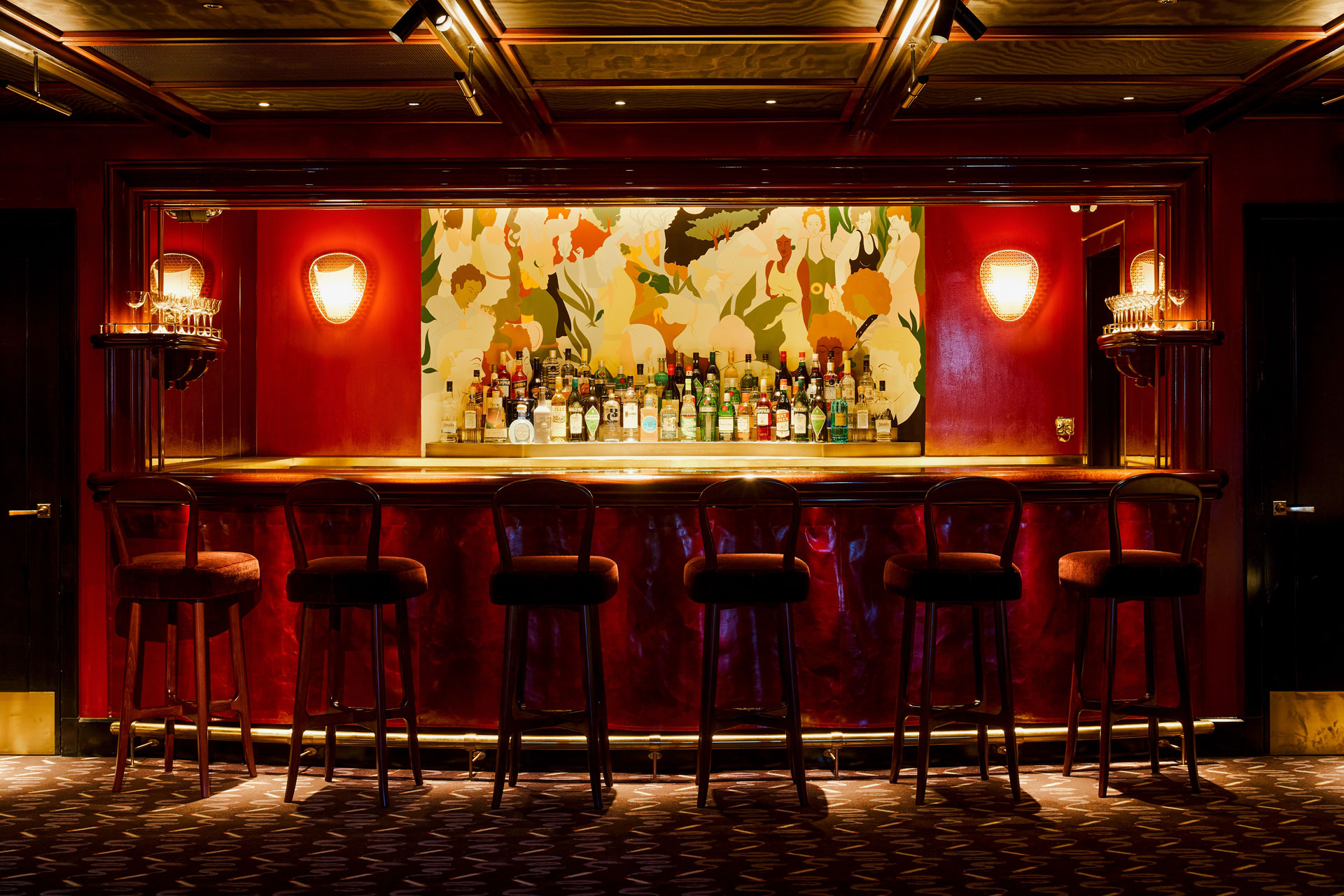 KOKO
Best for: a bit of everything
Over a century after it first opened, London's KOKO in Camden has reopened following a £70m restoration after being closed for three years – there was a rooftop fire in 2019, then Covid hit. The original Grade II listed Victorian theatre remains the central hub for music gigs, but lots more has been added, including a members' club, a speakeasy, a cocktail bar, a roof terrace and jazz club Ellen's, which hosts late-night impromptu shows from stars big and small.
1A Camden High St, London NW1 7JE; koko.co.uk
Cirque Le Soir
Best for: circus-stye entertainment
Hidden behind an unsuspecting black door on Ganton Street sits one of London's most eclectic nightclubs, Cirque Le Soir. Since its inception in 2009, the swanky venue has become known for its immersive entertainment – think sword-swallowers, contortionists, stilt walkers and magicians, all to the sound of internationally renowned DJs. Keep your eyes peeled for famous faces – Leonardo Di Caprio, Cara Delevingne and Rihanna have all been spotted there over the years.
15-21 Ganton St, Carnaby, London W1F 9BN; cirquelesoir.com
Archer Street
Best for: birthdays
With two outposts across Soho and Clapham, Archer Street is the perfect balance between club and bar. Both are stylish spots but with an added element of fun: bar staff will break into song and dance throughout the evening – they all double as professional performers from the West End. It's a great spot for birthdays and celebratory events, with an impressive cocktail list and a buzzing atmosphere.
3-7 Northcote Rd, London SW11 1NG and 3-4 Archer St, London W1D 7AP; archerstreet.co.uk
The London Reign
Best for: a high-end clubbing experience
Another project from the team behind Cirque Le Soir, Reign opened in 2017 as London's 'first ever showclub'. That means you'll be drinking and dancing alongside performance artists, stage shows, acrobats, musicians and more – with pyrotechnics and confetti canons thrown in for good measure. One to dress up for.
215, 217 Piccadilly, St. James's, London W1J 9HN; thelondonreign.com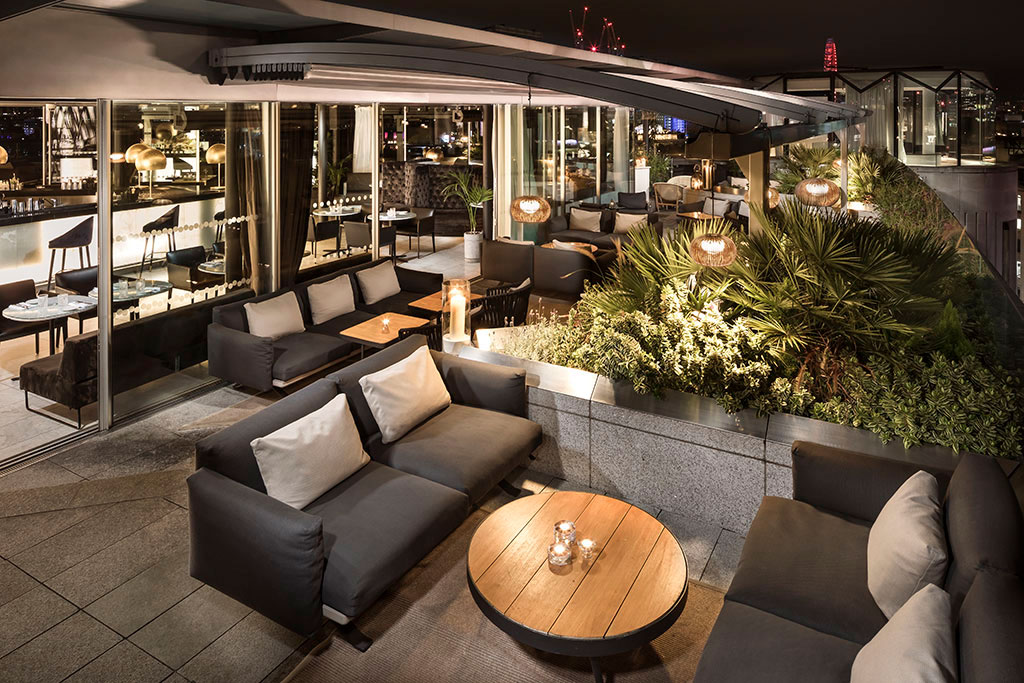 Radio Rooftop
Best for: rooftop views
Perched atop ME London on The Strand, Radio Rooftop is one of London's most glamorous rooftop spots. It's open year-round: a magical winter terrace in the cooler months, an Ibiza-style hangout in summer. Spectacular views justify the high drinks price.
336-337 Strand, London WC2R 1HA; radiorooftop.com
Corsica Studios
Best for: late night partying
After starting its life as a nomadic party in the late 90s, Corsica Studios found its permanent home beneath the railway arches in Elephant & Castle in 2002. Since then, it has become the place to go in London for techno, electro and house music lovers. With just two rooms, it's relatively small – but its huge sound systems draw in big name DJs from all over the world. One for the night owls, weekend nights here tend to stretch out to five or six in the morning.
4, 5 Elephant Rd, London SE17 1LB; corsicastudios.com
Colours Hoxton
Best for: an inclusive atmosphere
Hoxton Square's new multi-arts bar and club Colours aims to be an inclusive space where everyone feels welcome. It's located where Hoxton Square Bar & Kitchen used to be – a site which has stood as a live music venue for over a hundred years. Colours continues this legacy with its 300-capacity live music room, which hosts gigs from both local and global artists, with music spanning everything from hip hop to electro pop. Club nights, meanwhile, include residencies from the likes of house and techno party Naturalia and female-led immersive theatre collective Shotgun Carousel.
2-4 Hoxton Square, London N1 6NU; colourshoxton.com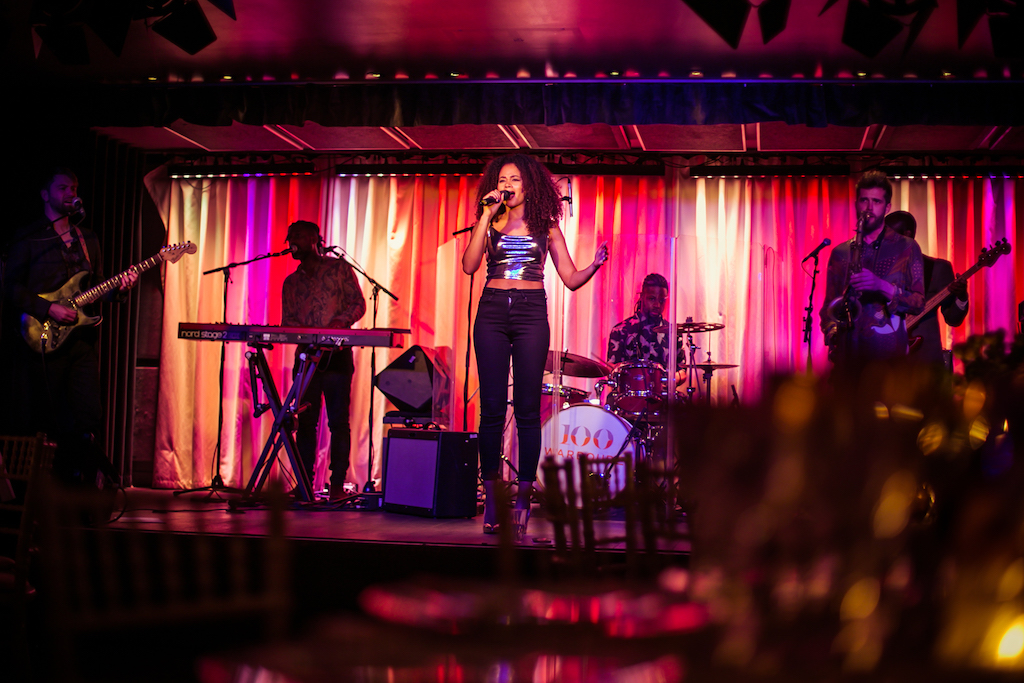 100 Wardour Street
Best for: a Saturday in Soho
Soho is jam-packed with bars and clubs, but not all are made equal. One of the best is 100 Wardour Street, a multi-purpose venue where you can eat, drink and dance all at once. The ground floor is a relaxed, smart bar and lounge, while downstairs has a more club-like atmosphere, with late-night DJs in residence from Thursday through to Saturday.
100 Wardour St, London W1F 0TN; 100wardourst.com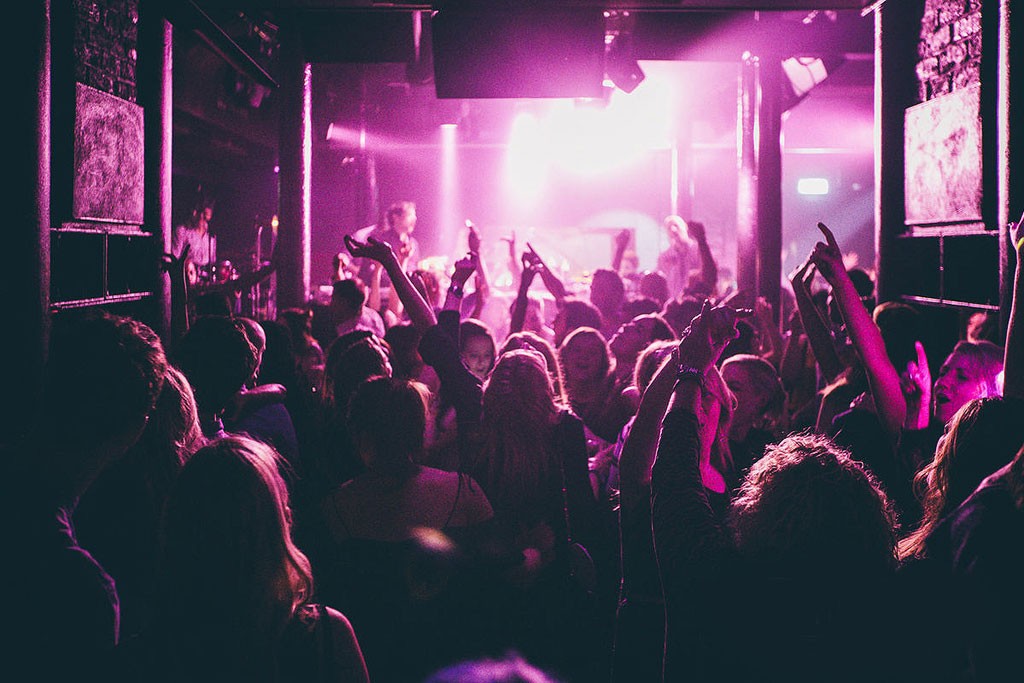 The Piano Works
Best for: song requests
This late-night live music venue certainly knows how to put on a show. With branches in both the West End and Farringdon – the latter of which is a Victorian listed warehouse – The Piano Works offers evenings filled with fantastic food (brunch, lunch and dinner), artist-inspired cocktails (try the Gin It Jackson and the Elton Gin), and live music from a six-piece band which play songs at the audience's request. Branded as 'part party – part bar – part restaurant – part concert', this very special venue has a little something to satisfy everyone.
113-117 Farringdon Rd, London EC1R 3BX and 47 Whitcomb St., London WC2H 7DH; pianoworks.bar
XOYO
Best for: an eclectic music line-up
Since opening in 2010, XOYO has established itself as one of the most well-respected clubs and gig venues in the capital. Rather than favouring one music genre, it plays a bit of everything: there's house, techno, electro, garage, hip-hop, R&B – you name it. Spread over two floors, XOYO houses up to 800 revellers at once – though a long bar stretching along the side of the main room, which means you'll never have to wait too long for a drink. Always a bonus.
32-37 Cowper St, London EC2A 4AP; xoyo.co.uk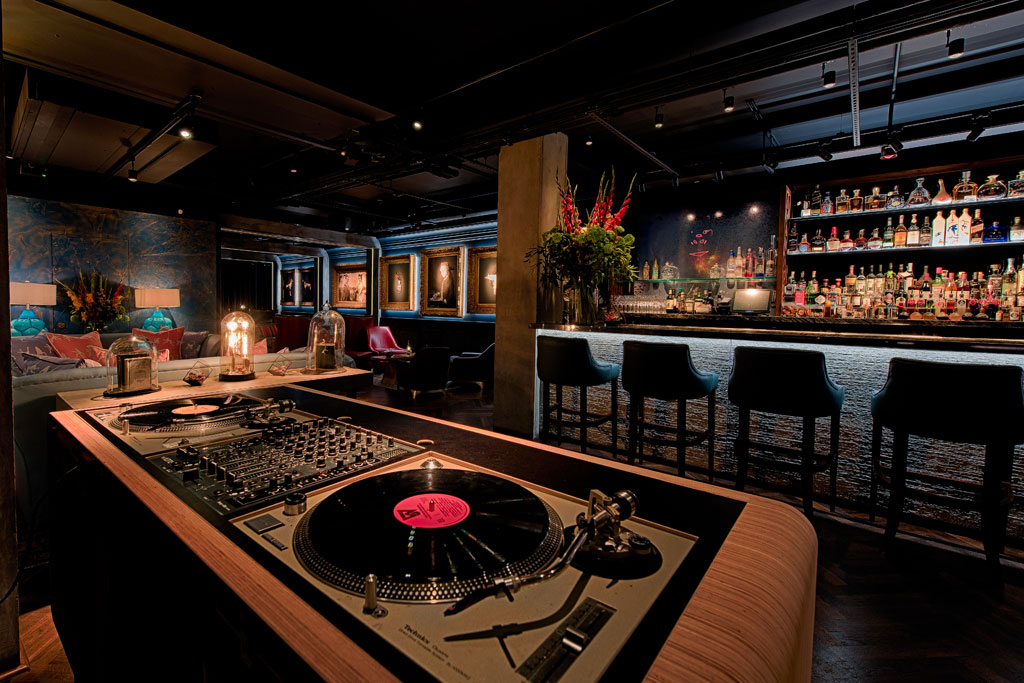 MNKY HSE
Best for: Mayfair glitz
If you're looking for great food and a party atmosphere, MNKY HSE on Dover Street is pretty near perfect. The Latin American restaurant headed up by Pablo Peñalosa Nájera (ex-Four Seasons Bogotá) strongly encourages its ethos of 'eat, drink, play'. It's flashy, club-like and at times exaggerated – but this is its appeal, and the reason it's the location of choice for many a Fashion Week party. If you're in the mood to go all out (and if you weren't when you arrived, you certainly will be within the hour), order the BLUE MNKY cocktail which packs quite the punch with lashings of whisky, a £55 price tag and accompanying electric cigar.
10 Dover St, London W1S 4LQ; mnky-hse.com