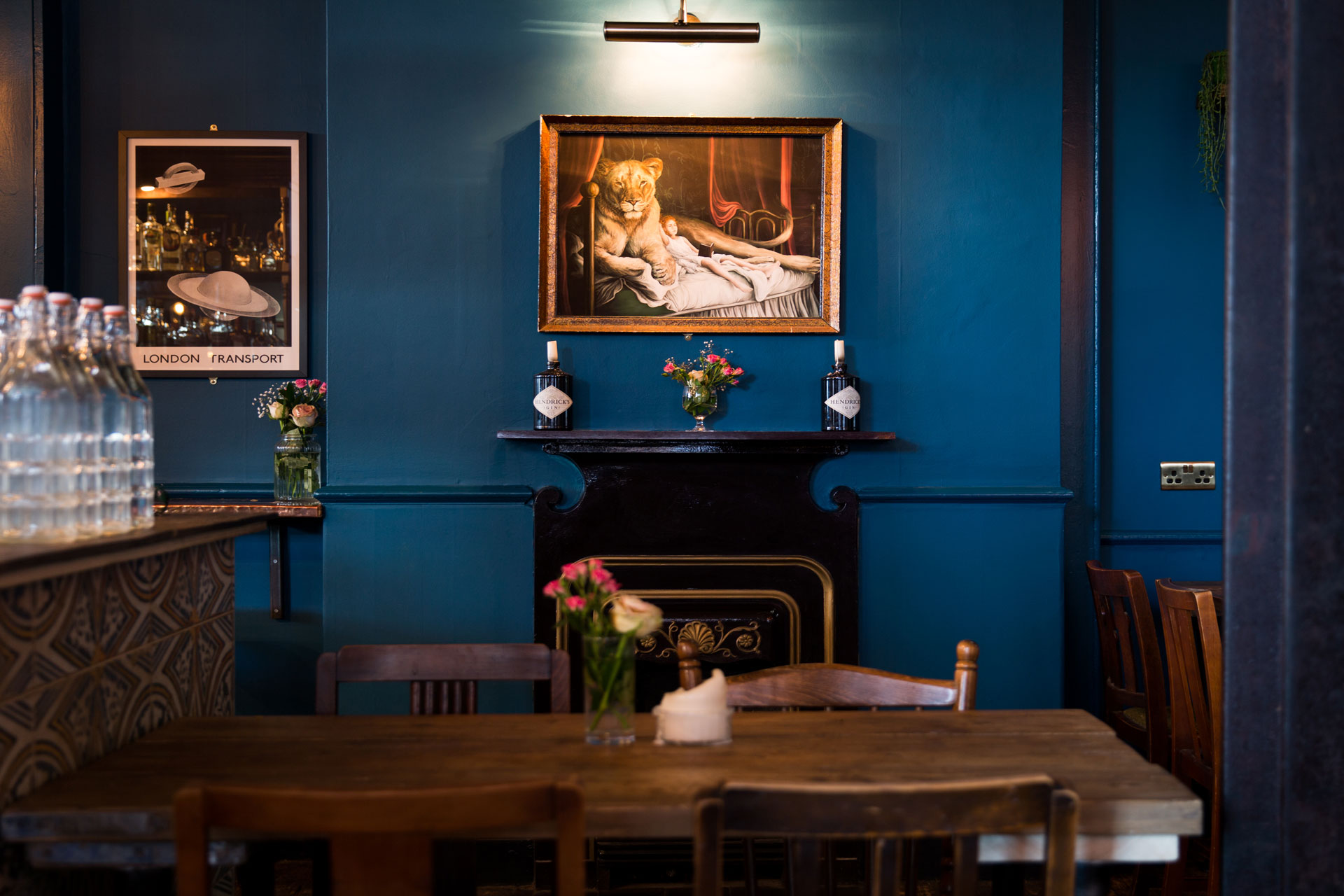 8 Eco-Friendly Bars in London
Sustainable sips in the capital
The sustainable dining scene is already thriving – and now a handful of savvy bars are getting in on the action. Bartenders are exploring ways to create greener cocktails with waste and foraged ingredients, wine bars are focusing on organic and biodynamic varieties, and spaces are being designed with jazzy repurposed furniture. Here we highlight London's most eco-friendly bars, from zero waste tap rooms to a pub powered by fish.
8 Eco-Friendly Bars in London
Viajante87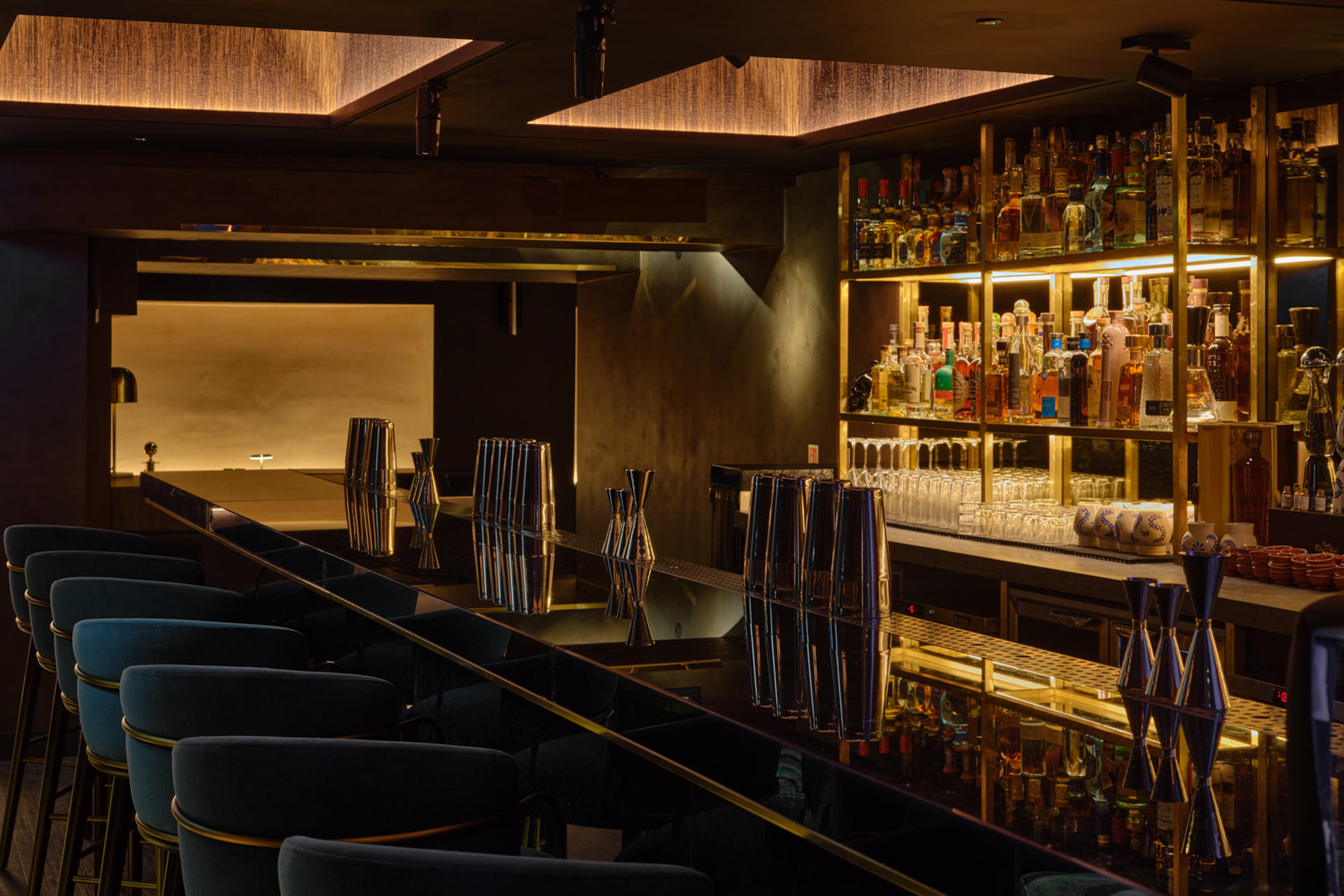 New to Notting Hill is Viajante87, a eco-friendly cocktail bar from the team behind Japanese-Mexican restaurant Los Mochis. Headed up by acclaimed Greek bartender Panos Kanatsoulis, who made a name for himself at The Clumsies in Athens (which featured in the World's 50 Best Bars list), the bar is built on zero waste principles. Cocktails are made using offcuts and waste ingredients: The Smoked Earth, for instance, is made using redistilled horseradish, blended with mezcal, lacto-fermented veggies, wasabi and coriander seeds. The green ethos continues in the interiors, which feature second-hand furniture and a backlit bar made from recycled glass. 
87 Notting Hill Gate, London W11 3JZ, viajantebar.com
Eve Bar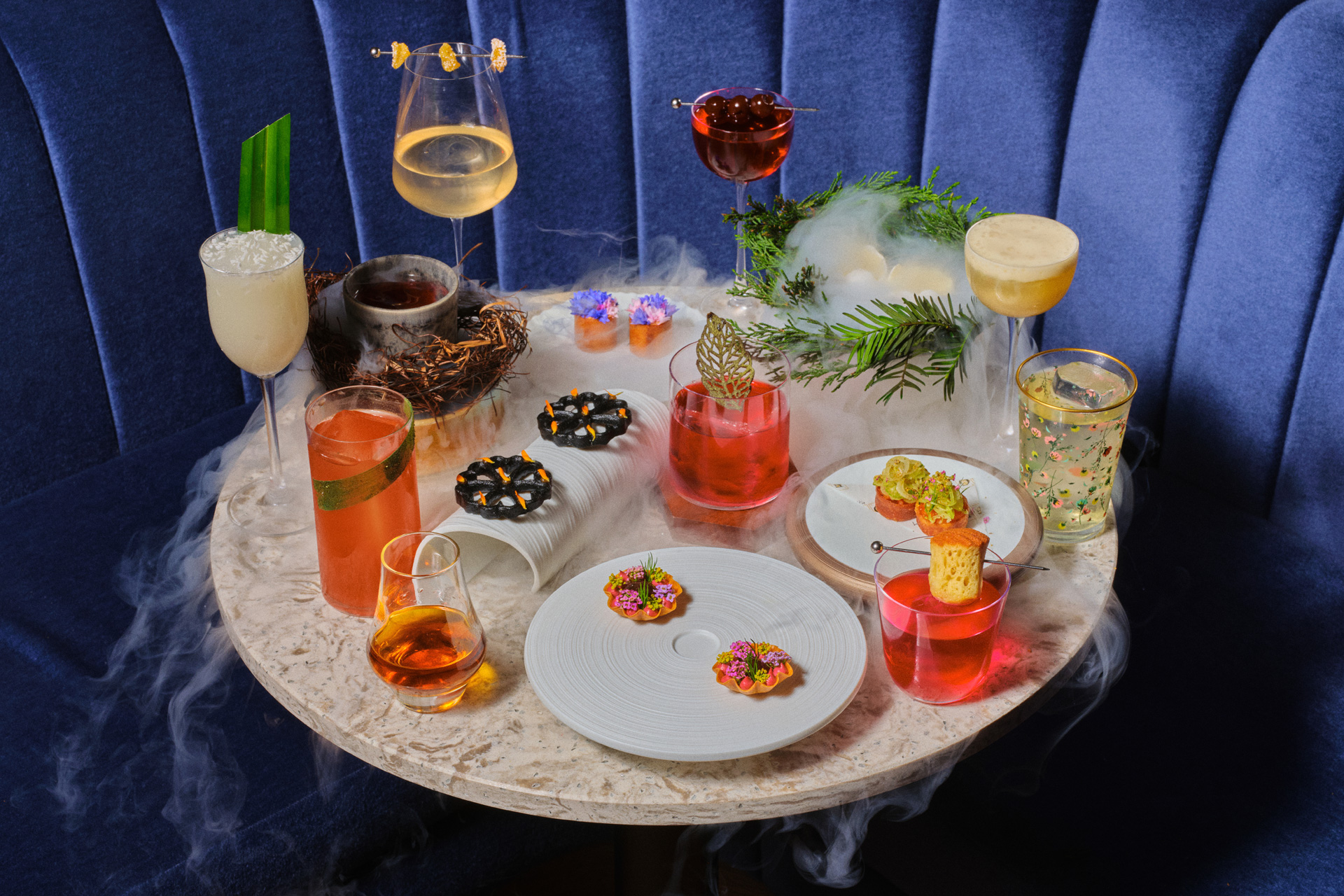 Chef Adam Handling is a pioneer in the sustainable food and drink sphere, with all his outposts committed to eco-friendly practices. One of these is Eve Bar, located in the basement of Adam's Covent Garden restaurant, Frog. Loosely inspired by the story of Adam and Eve, the bar welcomes its guests with a neon sign reading 'Resist Everything Except Temptation'. This month, the bar has launched a brand-new menu called Technique, which is centred around techniques like fermentation and carbonation, and features leftover ingredients from the kitchen upstairs. It includes theatrical tipples like Fully Discarded: hazelnut distilled discarded vodka with Martini bitters and apple shrub, and Chicken Butter Old Fashioned, an intriguing mix of chicken butter washed truffle Michter's Sour Mash, Metaxa 12 Stars, poppy seed Peychaud's bitters and Morveren Cornish absinthe.
34 Southampton St, London WC2E 7HF, evebar.co.uk
Midnight Apothecary
Hidden atop the Brunel Museum sits a candlelit pop-up roof garden, covered in edible herb planters. It's the brainchild of Lottie Muir – also known as the Cocktail Gardener – who took over the unloved land back in 2011 and transformed it into a cosy cocktail bar, complete with thriving vegetable and herb patches. The ingredients grown are then used to infuse and garnish botanical cocktails, to be enjoyed by fire pits alongside toasted marshmallows.
Railway Ave, London SE16 4LF, themidnightapothecary.co.uk
Nine Lives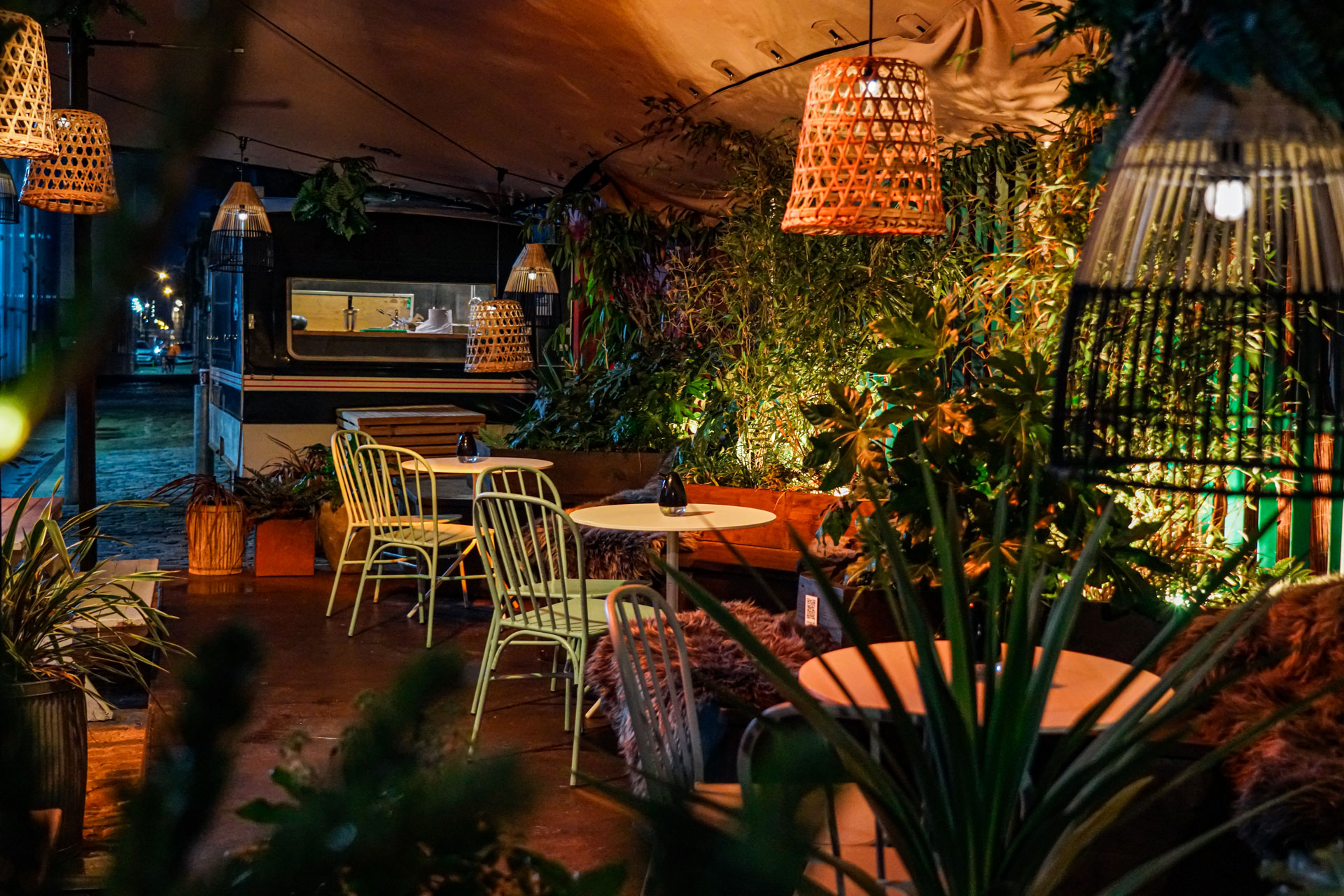 Nestled in a Victorian basement in Bermondsey, Nine Lives is a neighbourhood bar with a difference. Its name refers to an ethos of salvation: 'unveiled treasures, nothing wasted, everything lovingly sourced and selected with intention'. This means a zero-waste approach to cocktail making, with ingredients chosen for their eco-friendly qualities and herbs grown in an urban garden. The menu features a whole section dedicated to 'Loops', referring to drinks featuring reused ingredients. Signature tipples include the Moby Dick, coconut oil-washed grain whisky with a salted caramel syrup, and the Ômu Kooler, campari with watermelon and cucumber. Alongside this, guests can enjoy seasonal and sustainably sourced seafood tacos from the on-site food truck.
8 Holyrood St, London SE1 2EL, ninelivesbar.com
The Spread Eagle
Traditional pub food is given an eco-twist at The Spread Eagle, London's first fully vegan pub. Found on Homerton High Street, its menu champions seasonal ingredients, with dishes including a plant-based burger, a vegan take on the classic pie and mash, and a Sunday roast featuring beetroot wellington and a cashew nut roast. Drinks also change with the seasons, with house wines, vodka and gin arriving in refill packs. Sustainability is high on the agenda here, with a minimal waste policy implemented in the kitchen and local producers used where possible, such as the nearby Hackney Gelato and Totally Wild.
224 Homerton High St, London E9 6AS, thespreadeaglelondon.co.uk
Tap 13
Head south for zero-waste pints courtesy of Tap 13, a small bar tucked away in Tooting's Broadway Market. As the name suggests, there are 13 taps linked to 13 kegs containing a mix of beer, cider and cocktails. Using kegs helps eliminate the need for single-use disposables – plus they're recyclable. It's a small spot, but drinkers are welcome to take their tipples on a wander round the market, which has numerous food stalls to explore.
Broadway Market Tooting SW17 0RJ, check them out on Instagram @tap13tooting
Nightjar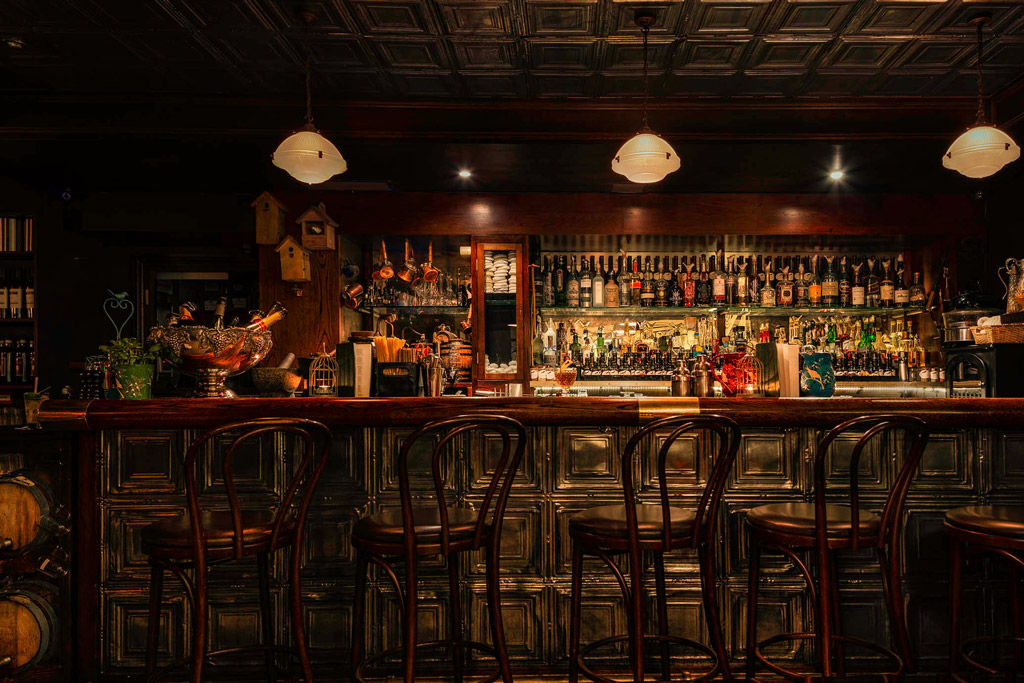 Low-lit, slick and classy, Nightjar is a speakeasy done right. Hidden behind an unassuming door near Old Street, the bar boasts an eclectic menu of carefully-crated cocktails presented as artworks – designed to be sipped through bamboo straws. All sorts of eco-minded techniques are used in the kitchen: fruit offcuts are dehydrated or candied and used as garnishes, and when edible leaves start to go bad they're dried and mixed with icing sugar to make aromatic dusting.
129 City Rd, London EC1V 1JB, barnightjar.com
Long Arm
The secret behind this eco-friendly Shoreditch pub? Fish. Founded by brothers Ed and Tom Martin, Long Arm uses a unique closed loop system where waste grains from brewing are fed to fish; the waste is then used to fertilise plants in the on-site garden, which grows herbs, fruit and vegetables. When the fish eventually meet their inevitable end, they're used to make food for the restaurant. There are six daily-changing beers to choose from, served fresh from tank to glass, cutting out the keg, cask and bottling process.
20-26 Worship St, London EC2A 2DX, longarmpub.co.uk