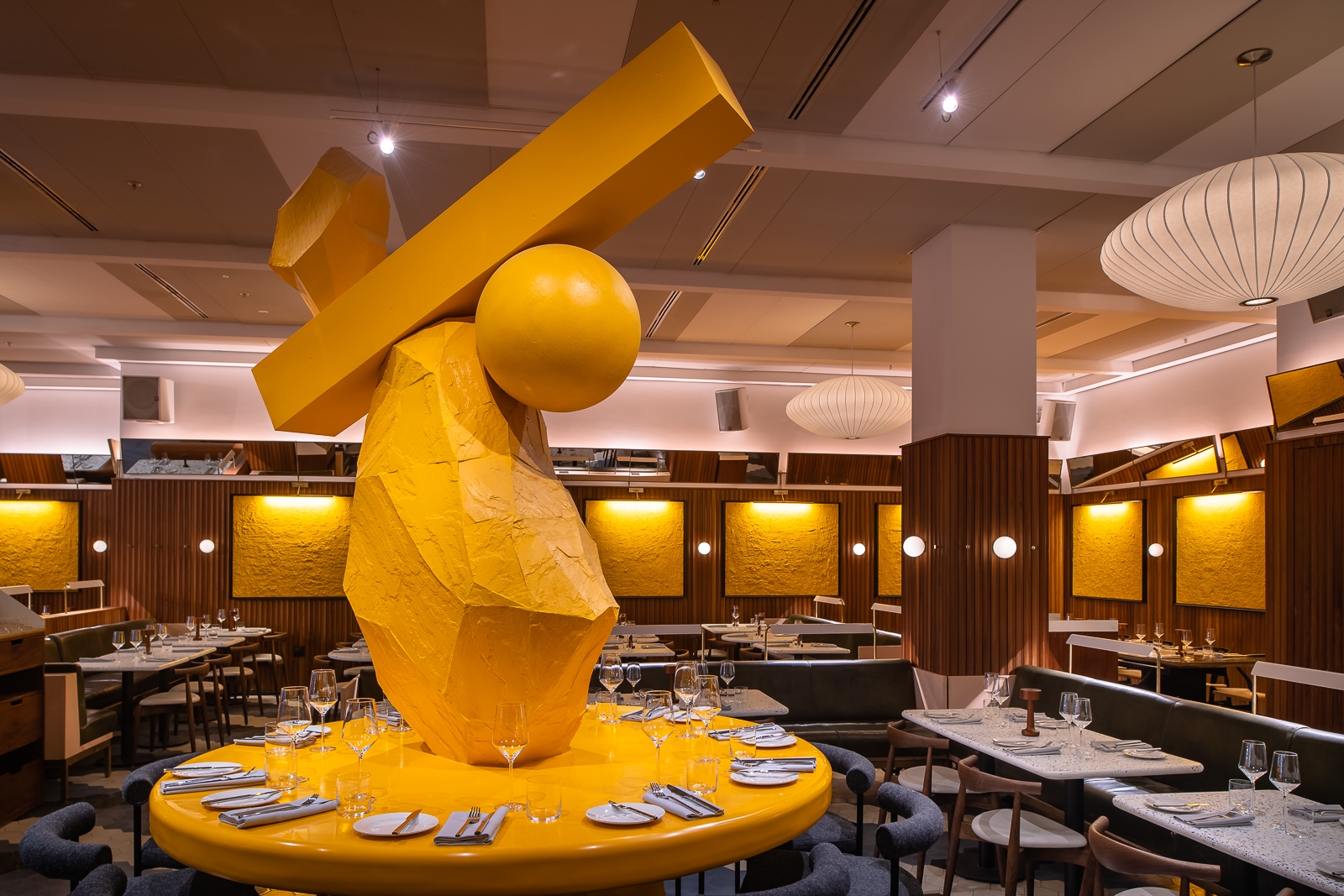 Best Restaurants in Shoreditch
---
The best foodie spots in London's Eastern shores
The beating heart of East London, Shoreditch has become something of a food mecca in recent years. Whether you're looking for a laid-back hipster hangout or something more along the fine dining lines, these trendy ends cater for everyone. Here's our pick of the best restaurants in Shoreditch, from Old Street to Brick Lane.
Gloria
Brightening up Great Eastern Street with its sunny yellow façade is Gloria: the decadent, over-the-top Italian trattoria from Parisian powerhouse Big Mamma Group. If you haven't been yet you'll most likely have seen it on your Instagram feed: the interiors – courtesy of Studio Kiki – were designed to be photographed. With its pinstripe upholstery, marble table tops and gilded light fixtures, Gloria takes diners back to 1970s Capri. This sense of fun is mirrored in the menu: the carbonara sharing dish, for instance, comes served in a wheel of parmesan, and the slow-cooked meatballs are titled Filippo's Big Balls. Playfulness doesn't come at the expense of taste though – all ingredients are sourced from Italy, with big flavours and even bigger portions. Go with a big group, and embrace the chaos. bigmammagroup.com
Brat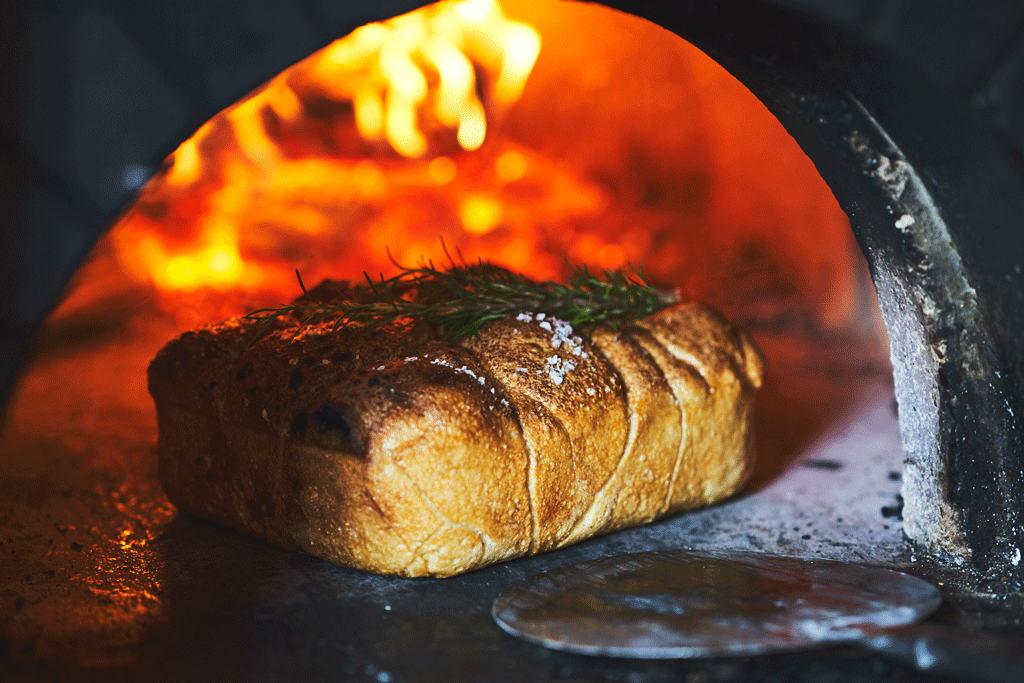 Brat is slang for turbot: the star dish at this endlessly cool restaurant, cooked here in an iron cage over an open wood fire grill. It's the first solo restaurant from award-winning Welsh chef Tomos Parry (previously at Kitty Fishers), and has become a hugely popular spot since opening in 2018, securing a Michelin star within just six months of opening. Brat sits above the equally trendy Smoking Goat, with pared-back interiors, tightly packed tables and an open kitchen which fills the space with a deep charcoal aroma. Alongside the show-stopping turbot (which will set you back a casual £85), the menu features a selection of Basque-inspired small plates and charcoal grilled mains. bratrestaurant.com
Laurel's On The Roof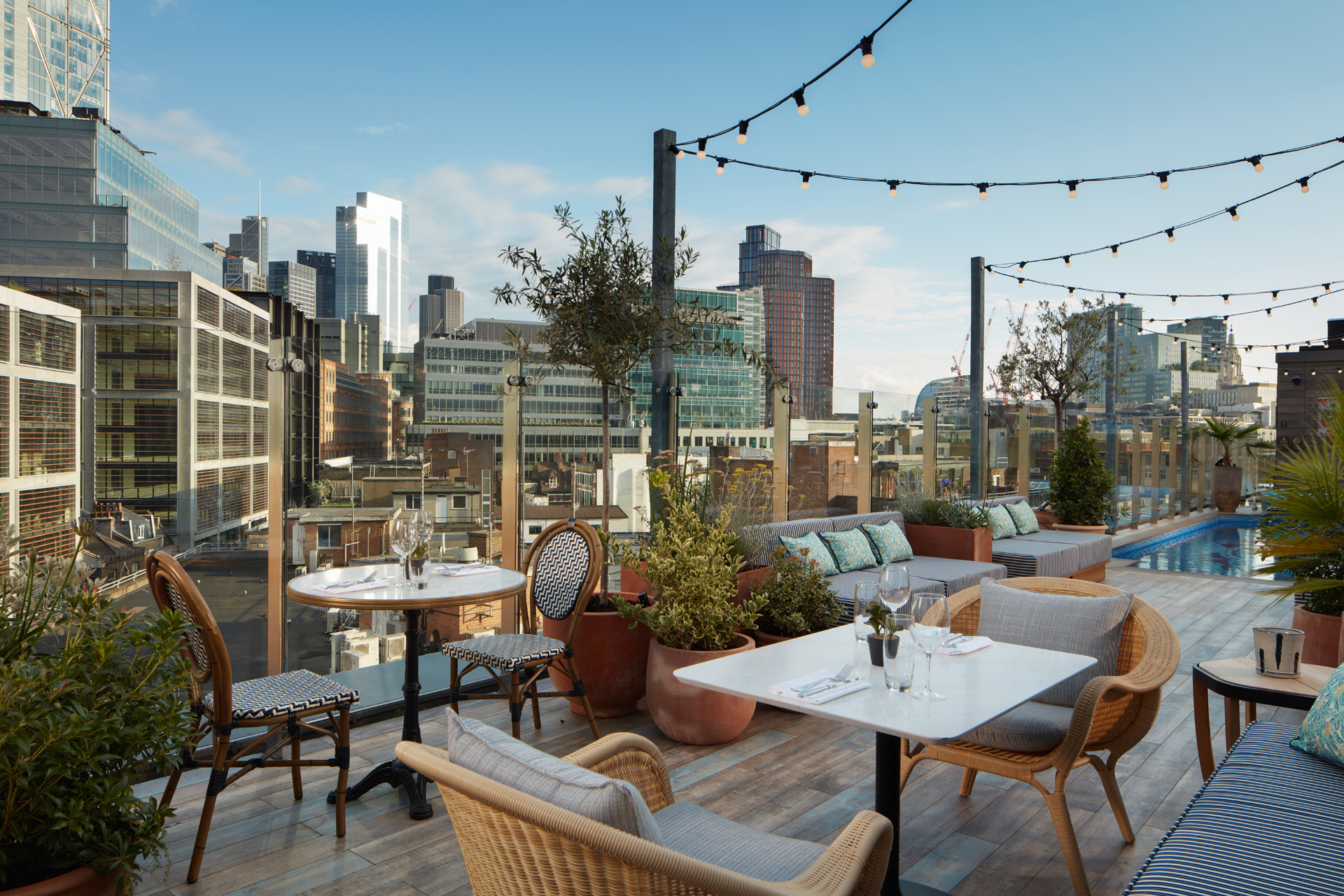 A recent addition to Shoreditch's lineup of rooftop bars, Laurel's On The Roof is elegant but laidback, sitting atop the uber-cool Mondrian Shoreditch hotel. With moody interiors inspired by 1970s Hollywood, the eclectic cocktail menu (filled with playful names like Sherry Cobbler and Maid In Hollywood) is brimming with heady, tasty concoctions. Low-hanging rattan lights, vibey music courtesy of a DJ, and relaxed lounge-style seating are well-accompanied by panoramic sundowner views of the surrounding Shoreditch skyline, its reflection twinkling in the famous rooftop pool.
Don't underestimate the food: similarly Hollywood and California inspired, the sizeable, mainly fish and seafood oriented starters are well-balanced and bursting with flavour; try the Tuna Tostada for a refreshing, sashimi bite with a kick. Though there are fewer mains to choose from, there's a good array and veggies are well catered for with Roasted Aubergine and Cobb Salad. Dessert is also not to be missed; throw it back to youthful days with the coconutty Ice Cream Sandwich, or refresh the palate with the fruity Eton Mess. By Olivia Emily. sbe.com
Goddard & Gibbs
You better like the colour yellow — and fish. Goddard & Gibbs, Shoreditch's seafood brasserie, is prettily packaged with zingy textured serotonin canvases, all encircled by an equally bold yellow giant sculpture in the centre (it's meant to evoke nostalgic memories of making sandcastles on the beach, allegedly). But then again, yellow seems to be all the rage with these days, with the Instagrammable Sketch London switching from pink to yellow earlier this year. 
The vibe at Goddard & Gibbs is more quiet conversations in subdued, soft lighting, than high octane buzz. Think of it as the no brainer place to book in Shoreditch for a chilled family dinner, or work catch up. Now onto the food. Beautifully, aesthetically presented dishes are on array (you'll want to order the Maldon Oysters sitting in crushed ice on a stand, or and dressed crab for this wavelength). The crab is presented in the crab shell as a bowl with eye yolk and herb emulsion dollops of greens and oranges that lies on a bed of au natural seaweed. 
Go for the grilled tiger prawns for starters (it comes with a nice aioli, mango and chilli salsa sauce), and if you're pushing it, the spring vegetables tempura (doused in nigella seeds), also makes a great selection. Their most popular main, and with good reason, is the skate wing, that's dressed with XO butter and spring greens. goddardandgibbs.com
Lyle's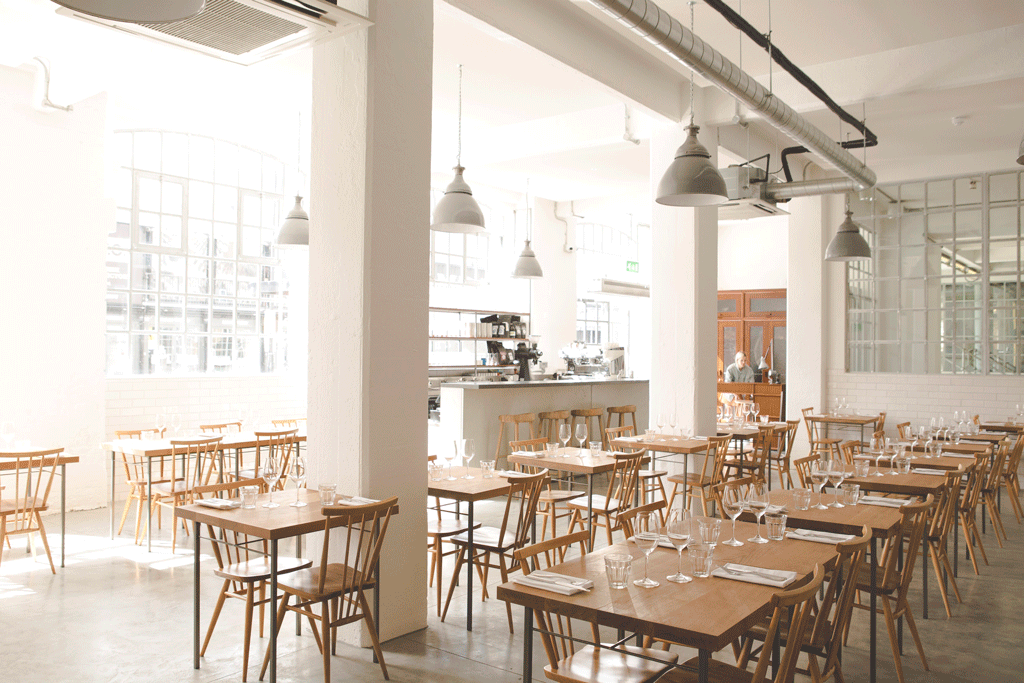 Proving less is more is Lyle's, an understated restaurant with much to offer. Despite its Michelin star and spot in the World's 50 Best Restaurants list, there's nothing pretentious about James Lowe's fine dining venture: instead of tablecloths and candles you'll find white-tiled walls, concrete flooring and simple seating. But amid these stripped-back settings you'll be treated to some rather extraordinary food. Classic British dishes are given interesting twists, showcasing Lowe's impressive art and technique. Dinner is a tasting menu (four courses with an optional selection of Neal's Yard cheese to finish), with short descriptions of dishes adding an element of surprise. At lunchtime, meanwhile, you can pick your own selections from the short and sweet à la carte menu. Everything is seasonal-led, with Scandinavian influence and some obscure ingredients thrown in for good measure. lyleslondon.com
St Leonards
Named after its address, St Leonards ticks all the 'hipster Shoreditch restaurant' boxes. Wood-fired grill? Tick. Backstreet location? Tick. Minimalist interiors? Tick. But it's much more than cool: this is a serious foodie spot, launched by top chef duo Jackson Boxer and Andrew Clarke, though since the pair parted ways, the restaurant is overseen by Clarke only. It's loosely based around the opposing elements of fire and ice, with two open prep stations – one sizzling meats, the other shucking oysters. Unusual, cutting-edge dishes take centre stage here: expect to embark on a gastronomic adventure, with creative flavour combinations offering something new and exciting. stleonards.london
Gunpowder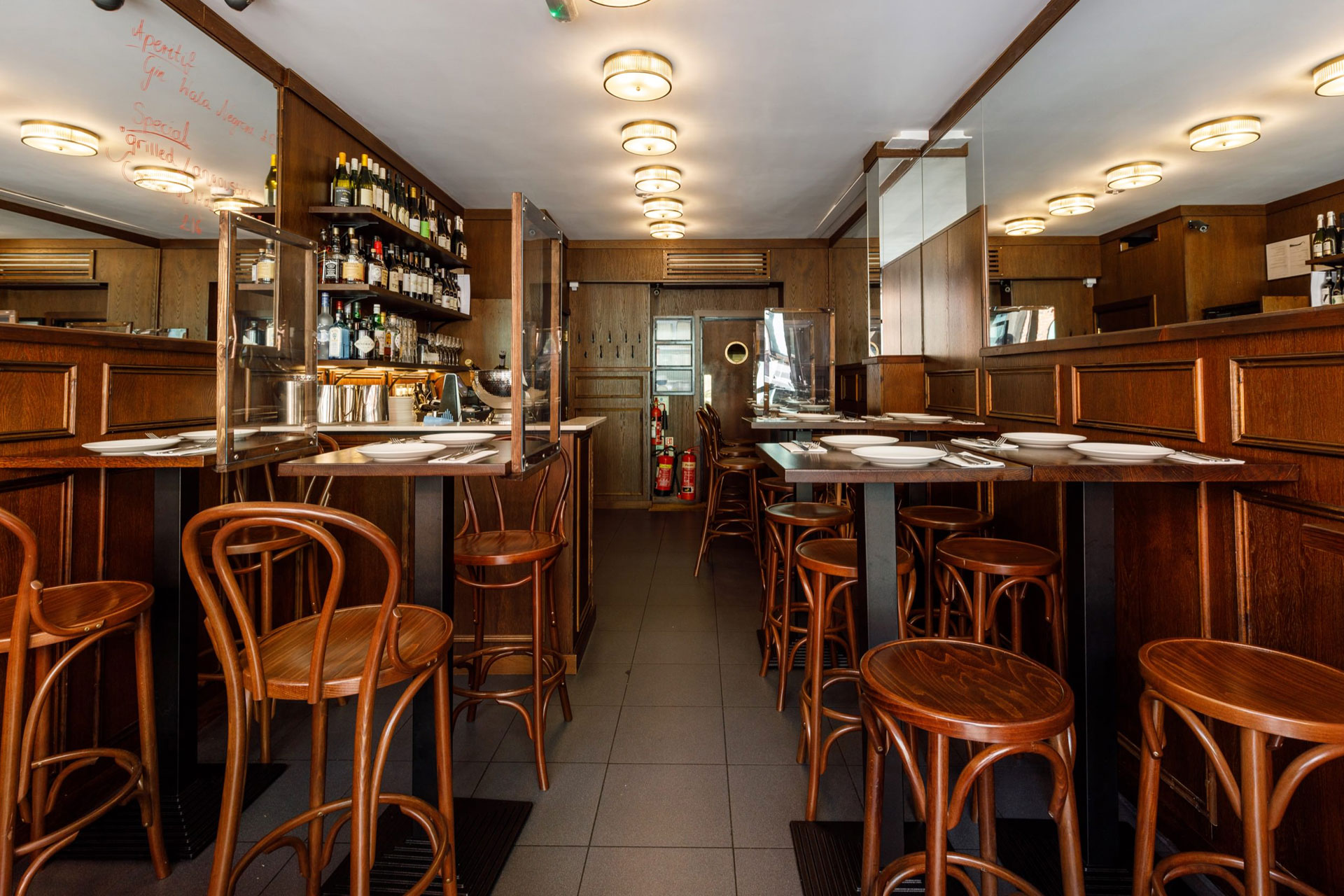 In the past, if you wanted Indian food in London you'd be met with two choices: curry house or fancy fine dining. Yet the past few years have seen an influx in mid-range Indian restaurants, inspired in part by the opening of the legendary Dishoom. One of these is Gunpowder, which first launched off Commercial Street in 2015, followed by a second branch in Tower Bridge. Food-wise, think classic Indian dishes reimagined: bhuna aubergine and crispy kale salad with goat's cheese, seabass steamed in banana leaf, and spicy vension doughnuts all feature. It's a tiny restaurant, often jam-packed and noisy – though this only adds to its charm and buzz, with jolly staff, and reasonable prices keeping spirits high. gunpowderlondon.com
Daffodil Mulligan
Richard Corrigan's third venture is a more relaxed affair than his other London restaurants, Bentley's Oyster Bar & Grill and Corrigan's Mayfair. A collaboration with fellow Irishmen John Nugent (Green & Fortune) and Tony Gibney (Gibney's of Malahide), Daffodil Mulligan takes over what used to be Nuala, near the Old Street roundabout. The brasserie-style restaurant serves hearty Irish fare, while the snug saloon bar downstairs plays host to a series of live music nights. daffodilmulligan.com
Smoking Goat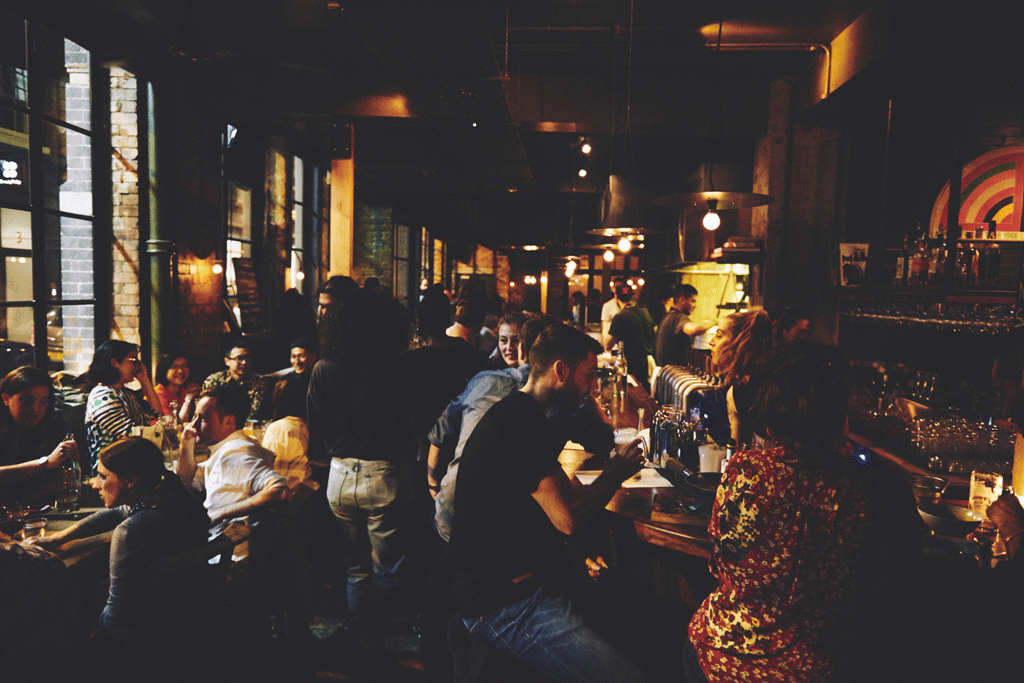 Word of warning: if you're not a fan of spice, Smoking Goat isn't the place for you. It's all about the heat at Ben Champan's buzzing Thai restaurant, which opened following the success of the now-closed smaller Soho original. Thai barbecue small plates and seafood are the focus ­– think tamarind smoked lamb ribs, stir fried pork, grilled mackerel and chilli fish sauce wings, paired with some of the best fried rice in town. Brave spice lovers should try the infamous Laab-style pork, and cool down with a glass of vino from the excellent value wine list. daffodilmulligan.com
Red Rooster
The London outpost of chef Marcus Samuelsson's New York restaurant stays true to its Harlem roots, serving up Southern soul food cooked with flair. Found within the Curtain hotel, interiors match the restaurant's Shoreditch postcode – think quirky art covering the walls, large red booths and an open-hatch kitchen. Fans will recognise some classics from the original restaurant, including the 'Obama Short-Ribs', which Samuelsson first served to the president when he visited Red Rooster in 2011. But there are also some London newbies, such as cornbread with whipped honey butter, sweet potato steak and chicken 'n' waffle. redroosterldn.com
BARBOUN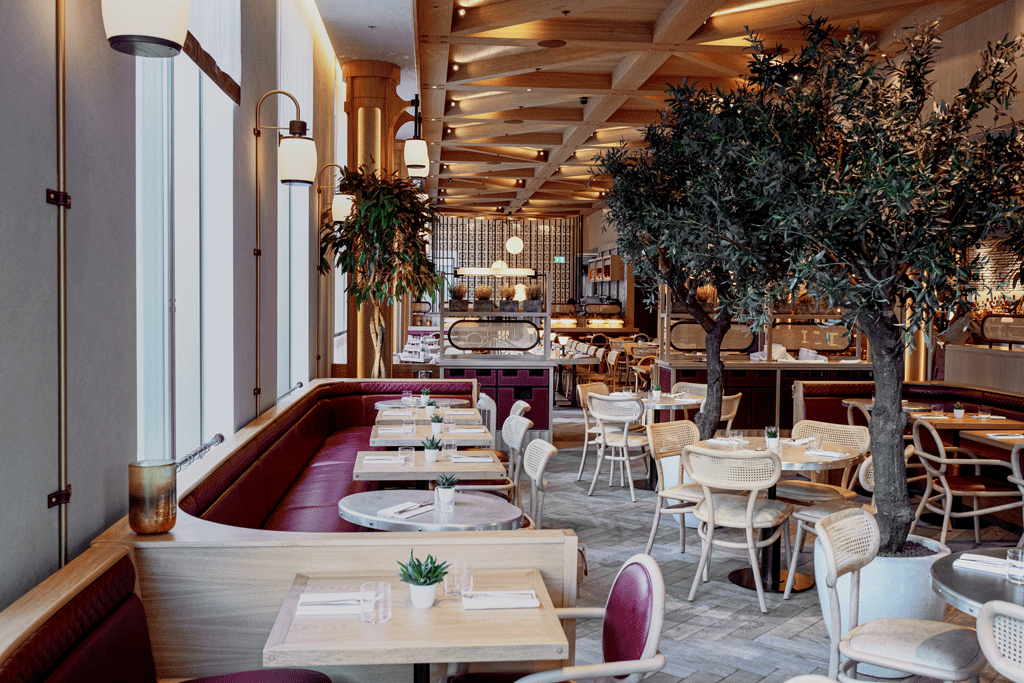 Acclaimed chef Hus Vedat (Yosma, Havarda) moves East with his latest venture BARBOUN, which sits on Shoreditch's Great Eastern Street. Translating as 'red mullet' in Turkish, BARBOUN is inspired by the flavours of Levantine coastal towns: Cyprus, Turkey, Lebanon, Israel and Syria. Open flame cooking is the name of the game, with plates designed to be shared: think tomahawk steak marinated in Antolian spices, and monkfish with zhoug and grilled wild sea bass, alongside moreish dips aplenty. barboun.com
Featured Image: Goddard & Gibbs.