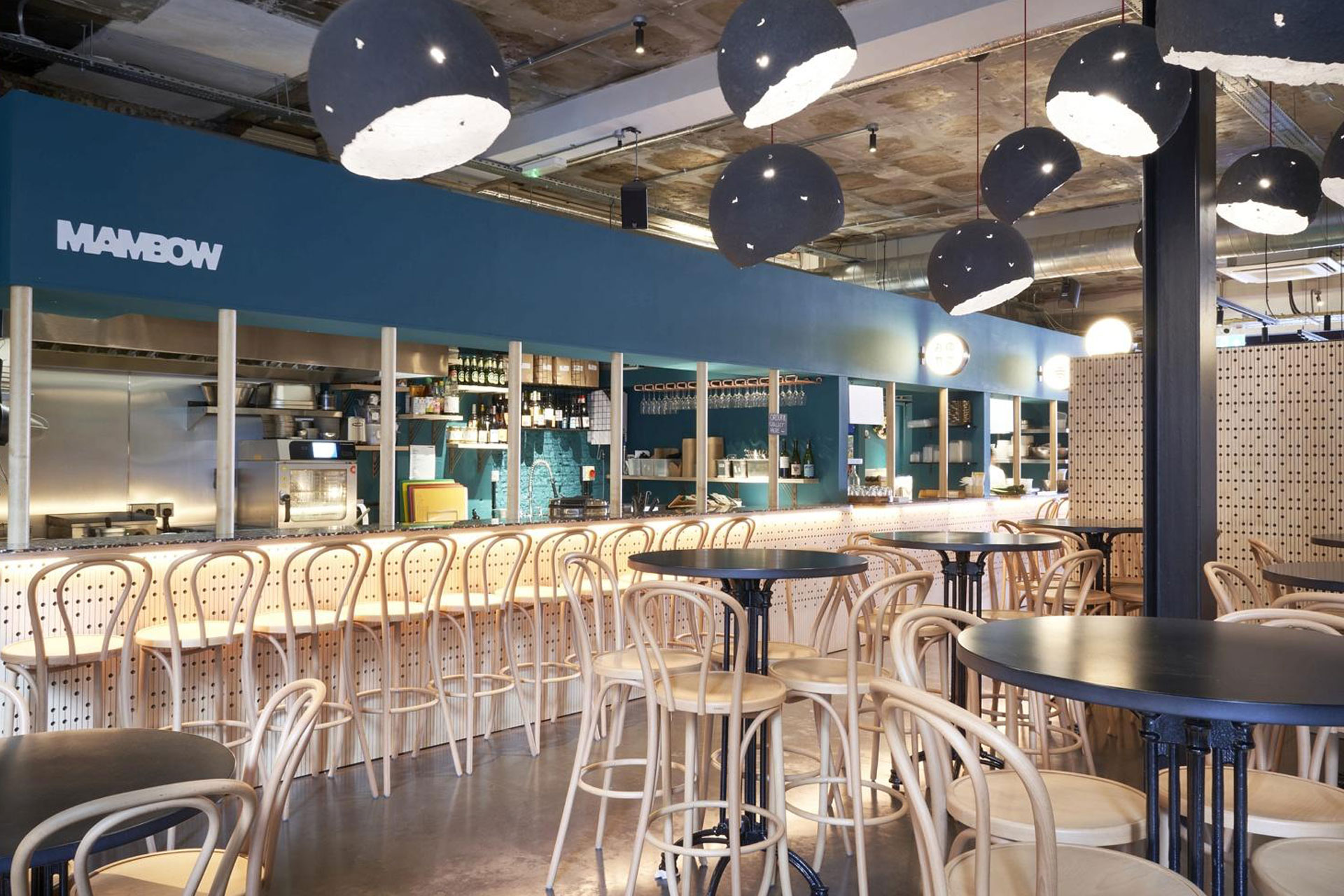 Restaurant Review: Mambow, Peckham
---
Casualfare and a playful spin on classic Malaysian dishes
If you've been sleeping on Peckham as a foodie destination, it's time to travel south of the river and test drive its restaurants. Particularly charming is Mambow, tucked away in the market stalls. Don't miss out on moreish and playful Malaysian food from Mambow, Peckham, that'll have you reaching for seconds, says Tessa Dunthorne.
Review: Mambow, Peckham
Mambow is Abby Lee's new venture – or new enough, anyway; it recently reopened post-pandemic after some unfortunate timing prematurely ended its first open. But Abby is back, and hitting the ground running with food that draws on a childhood spent in Singapore and Malaysia – and then her punchy formal Cordon Bleu training.
Abby Lee's menu is mouth-wateringly good. And, for those who prep ahead and assess restaurant websites before a visit (we all do it), you'll note that the chef defines its vibe as 'Malaysian heat and juicy wines'. She's not kidding; the dishes are full of spice and they're challenging. Plus, the wine list is meticulously curated and/or 'juicy' – three on each red, white and rosé, plus one choice of cava – and all-natural. Wash down the fire left from the heat of the dishes; we recommend a glass of the Sicilian orange. 
Particularly if this is your first venture into Malaysian cuisine, this is the perfect starting point. In particular, Abby's food is playful while staying true to the classic flavour profiles of Malaysian street food. 
A dish you can't miss is the spin on street food dish, Hainanese chicken. Maybe it's no surprise, given Abby's career began working in family bakeries in Singapore and Malaysia, as this classic is reinvented in sandwich form. Its flavour is everything you would expect, from vibrant red chilli sauce to gently prepared and poached chicken – but then this sourdough twist elevates it in an unexpected way. Her pick of bread is from Toad Bakery, a local favourite. Similarly, a pumpkin curry Nasi Lemak throws seasonal food into contrast with the traditional coconut milk rice dish. Expect the pumpkin skins left on, paired against a bright, yolky fried egg. 
Final word: Playful and punchy, this is definitely one for spice-seekers. Come for a glass of wine and be prepared to share dishes with those you visit with – you'll want to try all the flavours on offer. mambow.co.uk