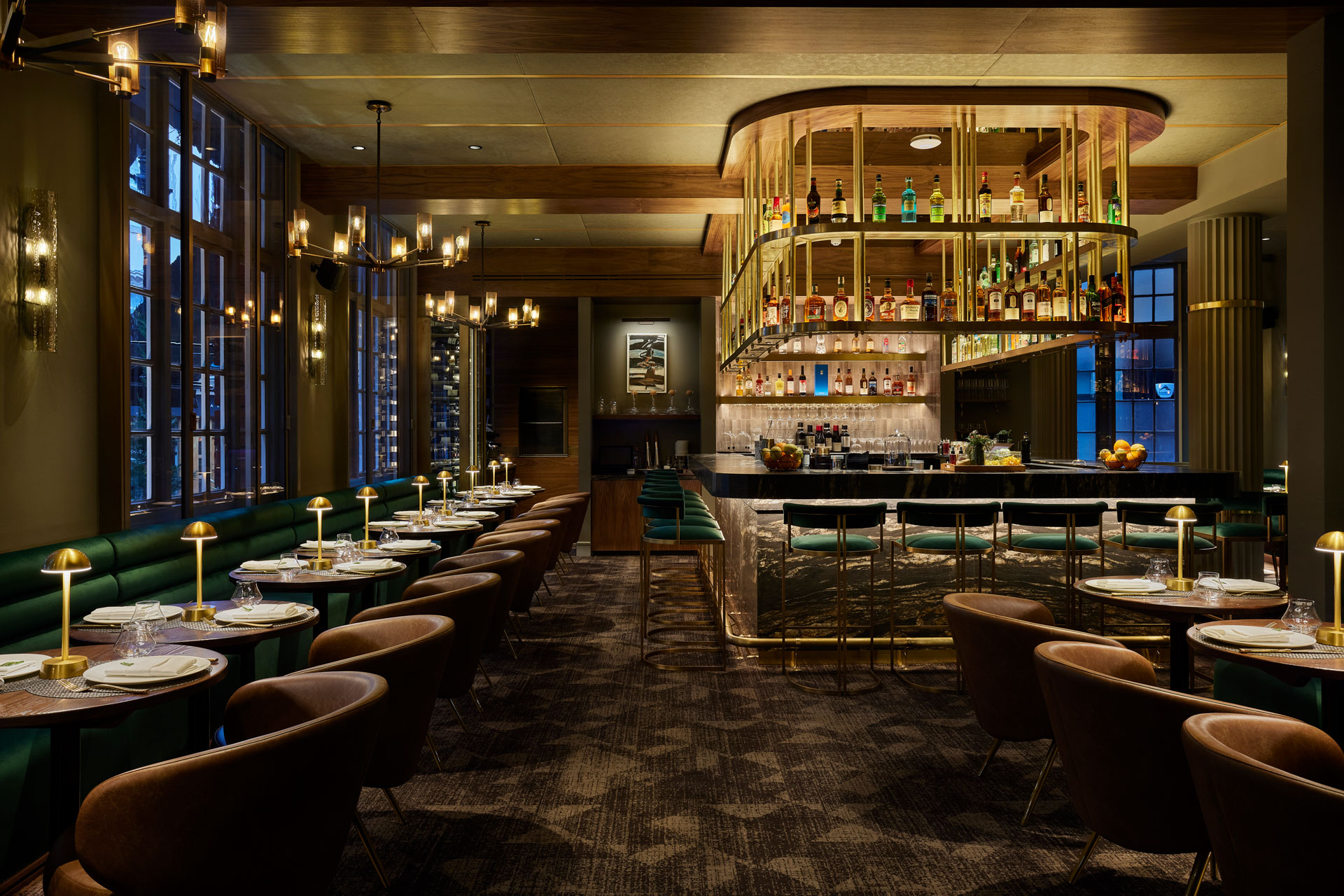 Restaurant Of The Week: Sparrow Mayfair
Showbiz Dining With Food That Cuts Through The Noise
The hotly anticipated Sparrow Mayfair brings simple food to transport you to sunnier, Italian climates – served with a sprinkle of LA Showbiz. Tessa Dunthorne reviews. 
Restaurant Review: Sparrow Mayfair
Almost hidden in Avery Row in Mayfair is an exciting new restaurant opening that foodies will want to add to their bucket lists immediately: the new Sparrow, the restaurant concept imported after a highly successful launch in Los Angeles. Offering up modern coastal Italian cuisine, this goal is to whizz you across to the Mediterranean through the foods on offer. Does it achieve this? Certainly – although not without adding a real sense of LA about it, too. 
Enter to a darkened hallway, low lighting and a moody ambiance. There's three floors in Sparrow, and each floor adopts a slightly different atmosphere. We're led up a mysterious set of stairs to a parlour dining room, accented in emerald and blue, for our meal – olive trees surround the tables, and with hanging plants, give this parlour a sort of night-time conservatory feel. The interiors of this restaurant feel on the pulse; it's not suggesting traditional Italian family brasserie, but rather the place to be seen. The excitement of this space is only added to by the arrival of a live electric violinist with a light-up instrument. 
Even the drinks are theatrical. The signature cocktails are shaken, steamy and provide a show. I order a 'basilicata', which is made with Amaro Lucano, strawberry, Aperol, Campari, lemon, syrup basil – and arrives in a glass case of smoky strawberry air. It's exceptional and the spectacle is quite fun. A friend orders a 'sicily' which arrives literally on fire. Everything is exciting. 
But while everything around it leads with complex, moody atmosphere and a 'Netflix'-sheen, the food doesn't. And that's what is brilliant about the new Sparrow: executive chef Ivan Simeoli delivers complex flavours through simple dishes done really well. 
Expect to try fresh seafood, plus homemade pastas. Yes, the lead dishes are great – a tomahawk steak is topped with half of an oozing roasted garlic, to be squeezed on top of the most succulent cut of meat – but again it's the quiet and unexpected dishes that really deliver. The puttanesca is wonderful, with its rich, salty red sauce topping the thickest spaghetti you've ever tasted. Similarly, the polenta side dish is a surprising must-try, drizzled with olive oil and topped with porcini mushrooms. Plus, the crispy focaccia you begin with is so moreish that you'll have to quite actively decide to leave room for the rest of your meal. What particularly stands out for me are these unassuming dishes which cut through the impressive atmosphere of the restaurant.  
Final word: Cooler than cool, it'll be one of the trendy names up there with Sexy Fish and Bocconcino for the influencers and dining scene set in no time. And even with all the bells and whistles that accompany it – the most exciting thing about Sparrow Mayfair is still the food. sparrowitalia.com