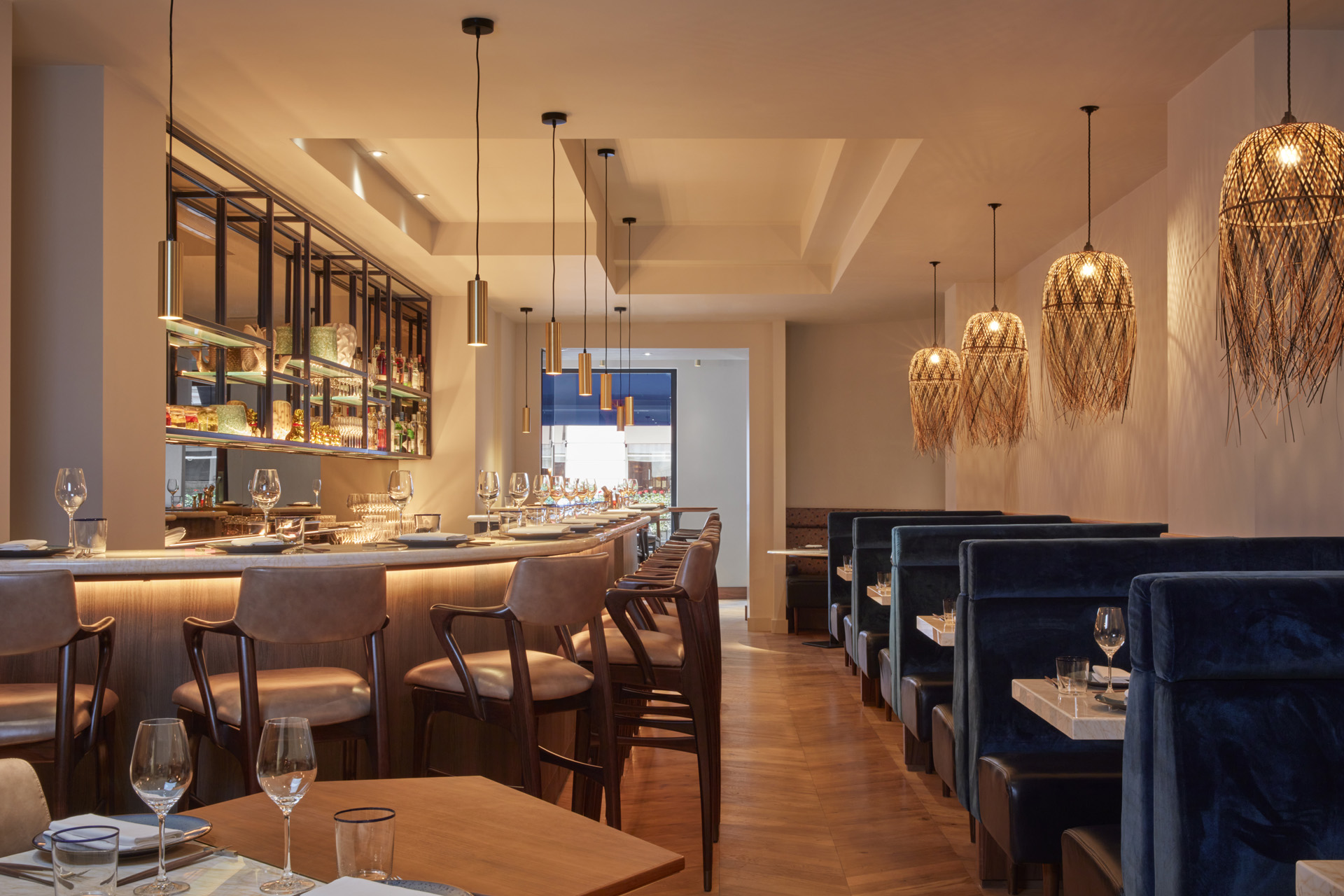 Restaurant Of The Week: Bar Des Prés, Mayfair
---
From 'the French Jamie Oliver' comes a new London diamond
The C&TH restaurant of the week is Bar Des Prés, a chic new Mayfair restaurant from France's answer to Jamie Oliver. Olivia Emily sampled the eclectic menu…
Restaurant Of The Week: Bar Des Prés, Mayfair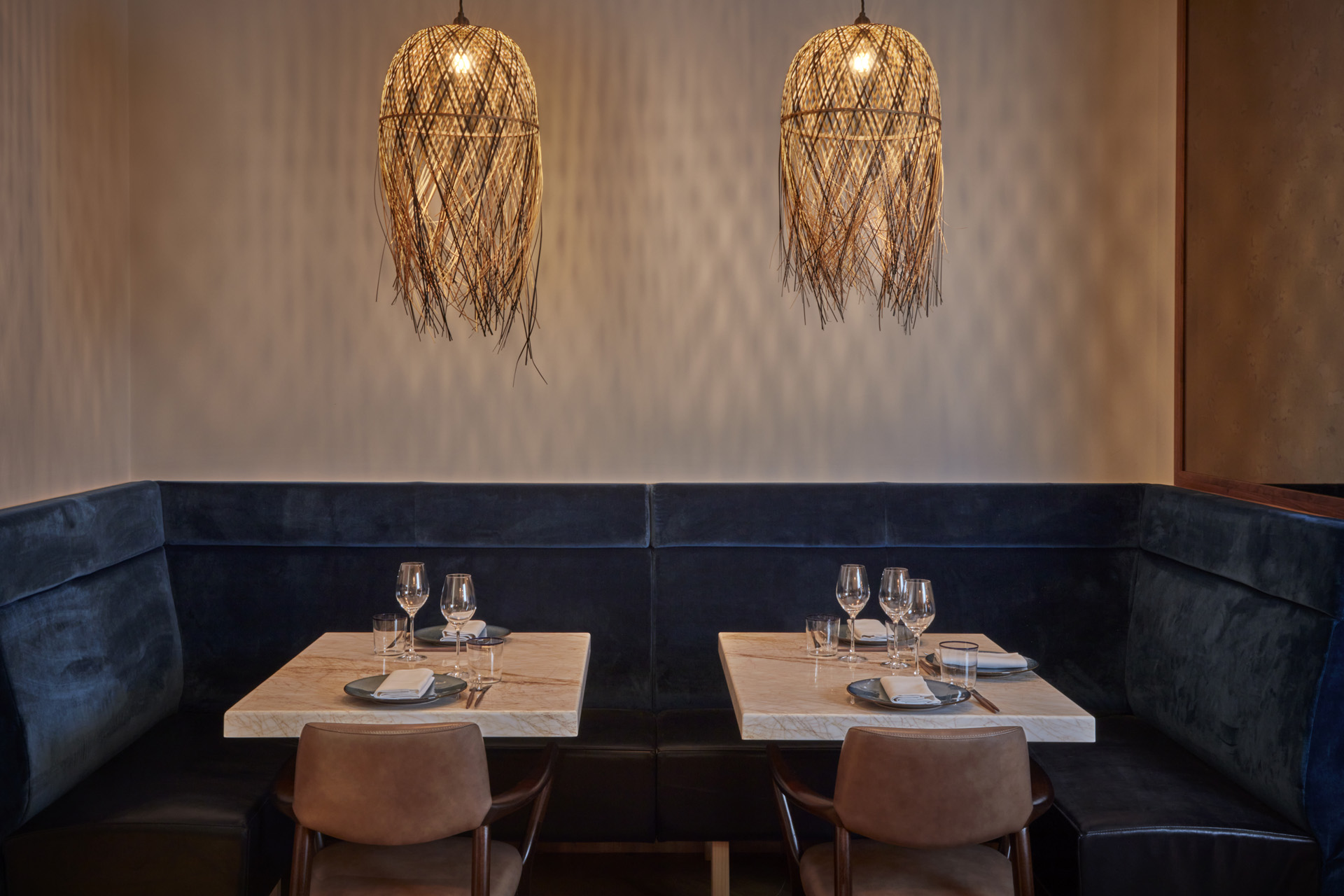 Tucked away on a quiet, unassuming Mayfair street – just off New Bond Street, and flanked by discreet luxury shops – is the elegant Bar Des Prés, with its intimate rectangular velvet booths, and stools filled with chatty guests pulled up to the bar. The vibe is undeniably high-end, but – with a bubbly sommelier, cheery waitstaff and bartenders concocting delicious drinks (that pack a subtle punch) under your nose – there's an easy relaxation to everything, too.
If you bobbed into Bar Des Prés unwittingly, you could be forgiven for never realising that you are slouching in famed chef Cyril Lignac's soft blue velvet booths, speaking over his just-the-right-volume selection of music, sipping his tasty cocktails and crisp wine, and biting into his hot crispy rice topped with Scottish salmon and chipotle mayonnaise (delicious, by the way). The so-called 'French Jamie Oliver' appears frequently on TV across the Channel, has garnered over three million Instagram followers and sold more than four million cookbooks, and has curated a range of restaurants and bistros in Paris, including the Michelin-starred Le Quinzième.
And now to London. Bar Des Prés is Lignac's first international venture, and international it is indeed. Merging his French heritage with the discipline and style of Japanese cuisine, Lignac's fish-heavy menu is filled with playful, fine-dining cuisine cooked with the finest seasonal ingredients.
Think delicate California rolls lined up in dancer-like formation, just soft enough to be devoured in one satisfying bite and topped with an individual jalapeno. Think tender sashimi, lined elegantly on a cool black rectangular plate, slightly doused in delicious umami sauce. And crunchy crab and avocado galette with Madras curry: seemingly (and startlingly) Mexican with its avocado fan and crunchy shell, yet Indian in flavour and deceptively French in reality regardless, meaning 'flat cake' and rooted in Norman French pastry.
There's an extensive wine list covering France far and wide, along with friendly sommeliers to guide you through it. But start with one of the inventive cocktails for an evening pick-me-up and injection of flavour; the Belle Époque is a refreshingly sweet choice. Then, dining under moody lights and gazing over a room filled with diners turning toward each other in conversation between bites, you'll soon notice that Bar Des Prés is best sampled small-plates style. How else to try a little bit of everything on the extensive menu?
Go entirely omakase ('I'll leave it up to you' in Japanese) and leave your a la carte choices in the chef's (or waitstaff's) capable hands. Just don't miss the black cod – divinely caramelised with miso and accompanied by flavourful sesame and baby spinach – or the strange vanilla mashed potatoes for unparalleled sensory dissonance worth experiencing (even if you can't finish the bowl).
Final Word: With moody lights and vibey music, delicious drinks and incredibly mouth-watering dishes, Bar Des Prés is a cool Mayfair spot, ideal for an after work tipple or an all-out feast. bardespres.com
Images courtesy of Bar Des Prés.