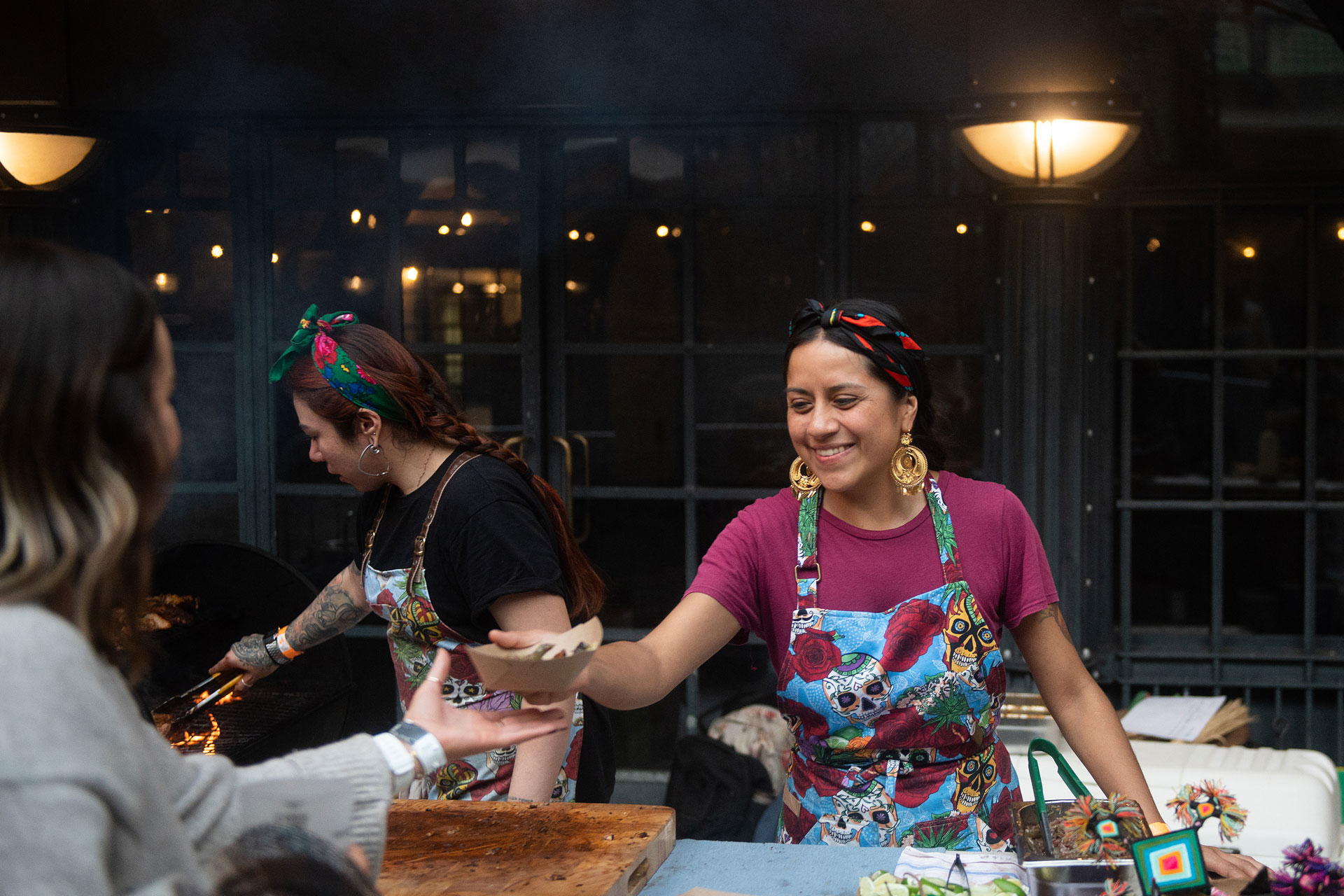 Live Fire Cooking Festival Meatopia Is Looking Hotter Than Ever This Year
---
London's giant BBQ returns this September
Every year, some of the best live fire chefs from all over the world come together for Meatopia: a weekend-long festival of food, drink and music. The full day by day line-up for 2022 has just been announced – complete with a suitably sizzling line-up.
Live Fire Cooking Festival Meatopia Is Looking Hotter Than Ever This Year
After a break in 2020, Meatopia returned to Tobbaco Dock in London last year with a focus on chefs from the UK and Europe. This year, though, the festival will return to its original ethos of championing chefs from all over the globe. That includes Hattem Mattar, known as 'the world's first Arab pitmaster', who taught himself the art of smoking meat and fire cooking in his back garden. He now heads up the renowned Farm House restaurant in Dubai.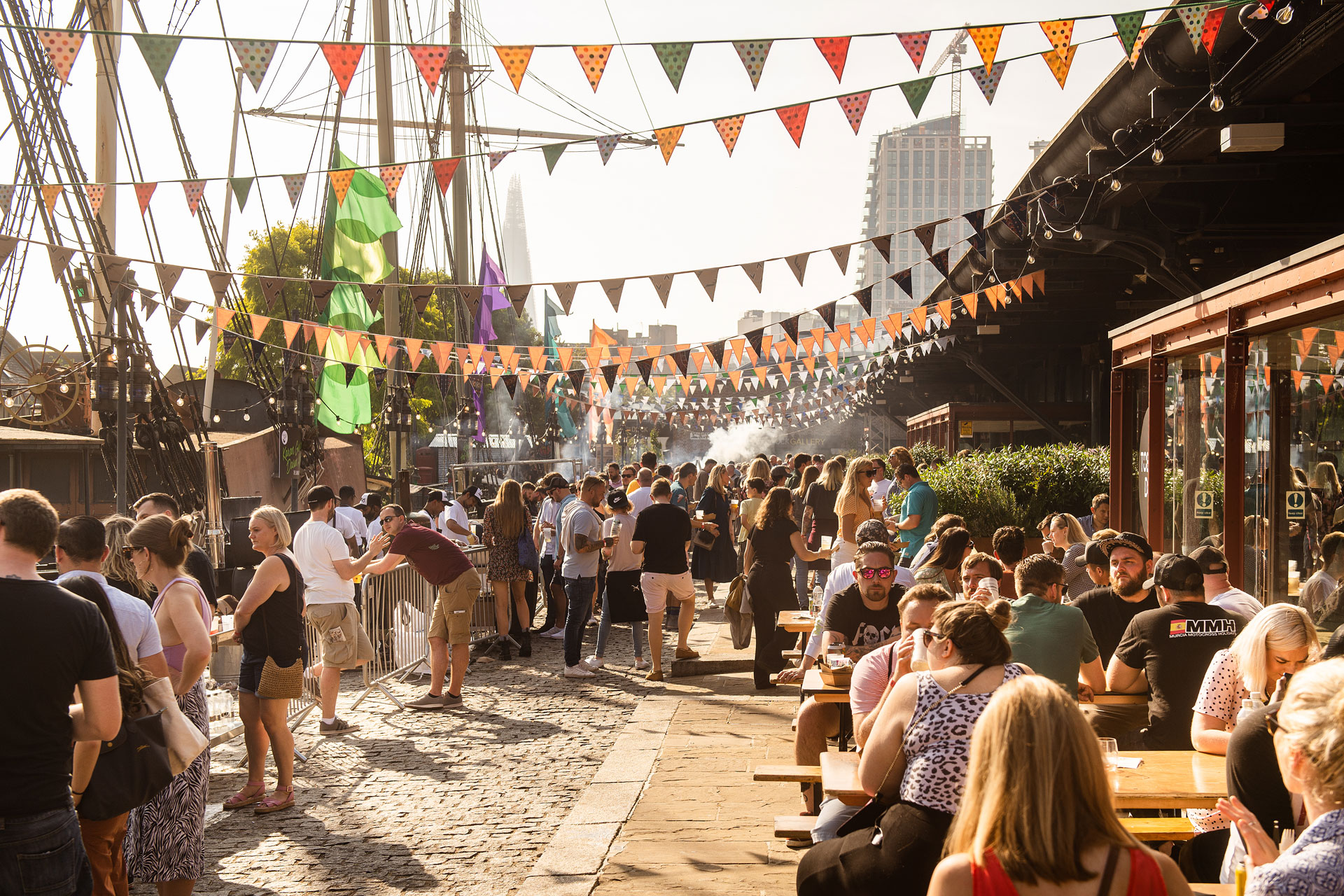 He'll be joined by Akwasi Brenya-Mensa, who opened pan-African restaurant Tatale at London's Africa Centre this summer, plus Chaya Pugh, a recipe developer at the Ottolenghi Test Kitchen. There's also Mexican chef Adriana Cavita, who cooked at global institutions like El Bulli in Spain before setting up her own restaurant, Cavita, in London's Marylebone.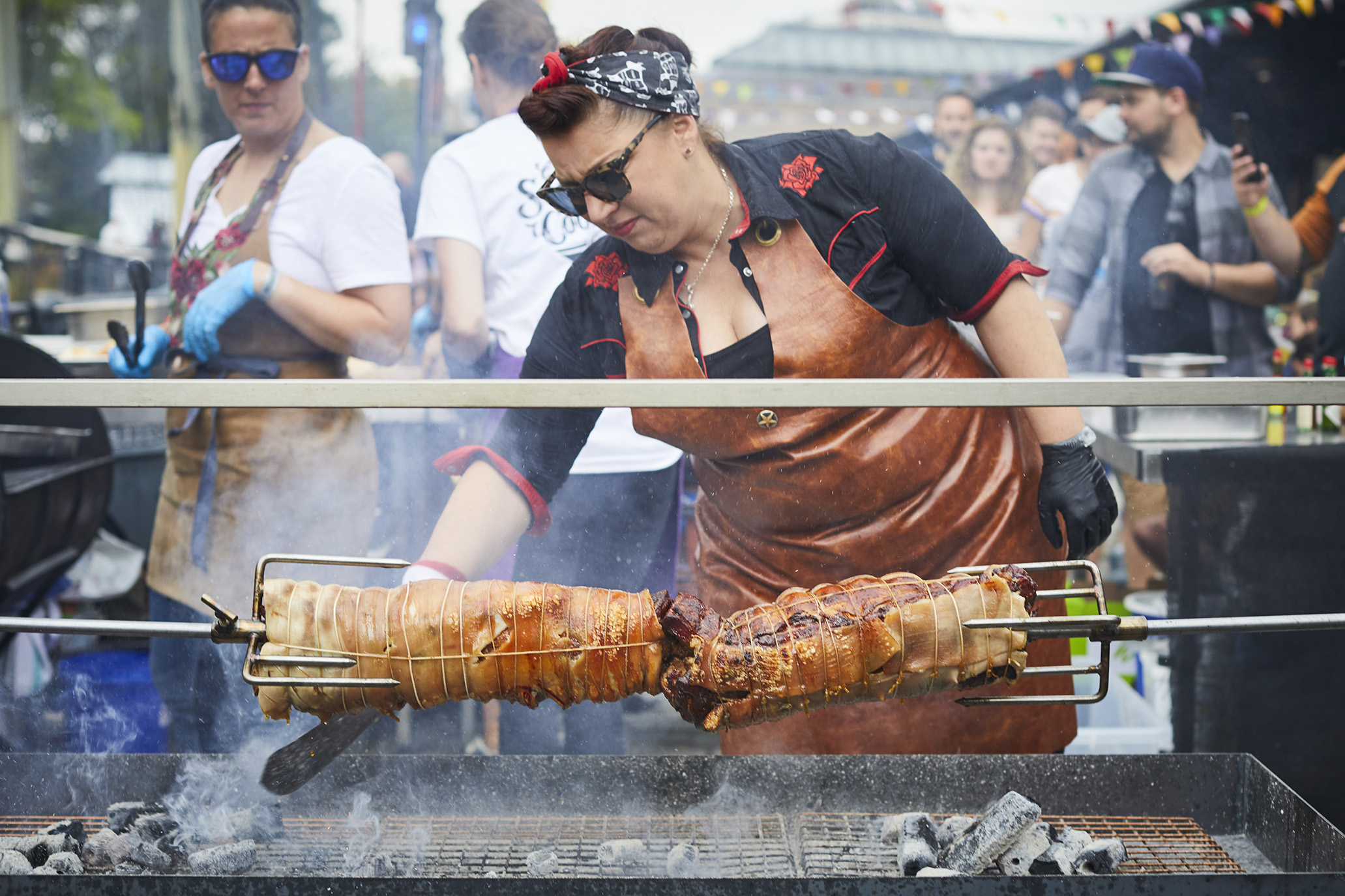 Ruben Daw of Brixton-based smokehouse Ruben's Reubens – who focuses on smoking, curing and pickling high-quality ingredients – will also be making his only festival appearance at Meatopia. And, hailing from the same neighbourhood is Maureen Tyne, who has built up a loyal following from her supper clubs. She's pairing up with food writer Melissa Thompson – also known as Fowl Mouths Food on Instagram.
Ever since it was founded in the US by the late food writer and historian Josh Ozersky, Metaopia has had a strong focus on conscious sourcing. Only high-quality, responsibly sourced ingredients make it onto the festival menu, with dishes cooked over sustainably-sourced wood and charcoal. Live fire cooking is the star of the show here, with everything from simple grills to imposing smokers and roaring fire pits on display.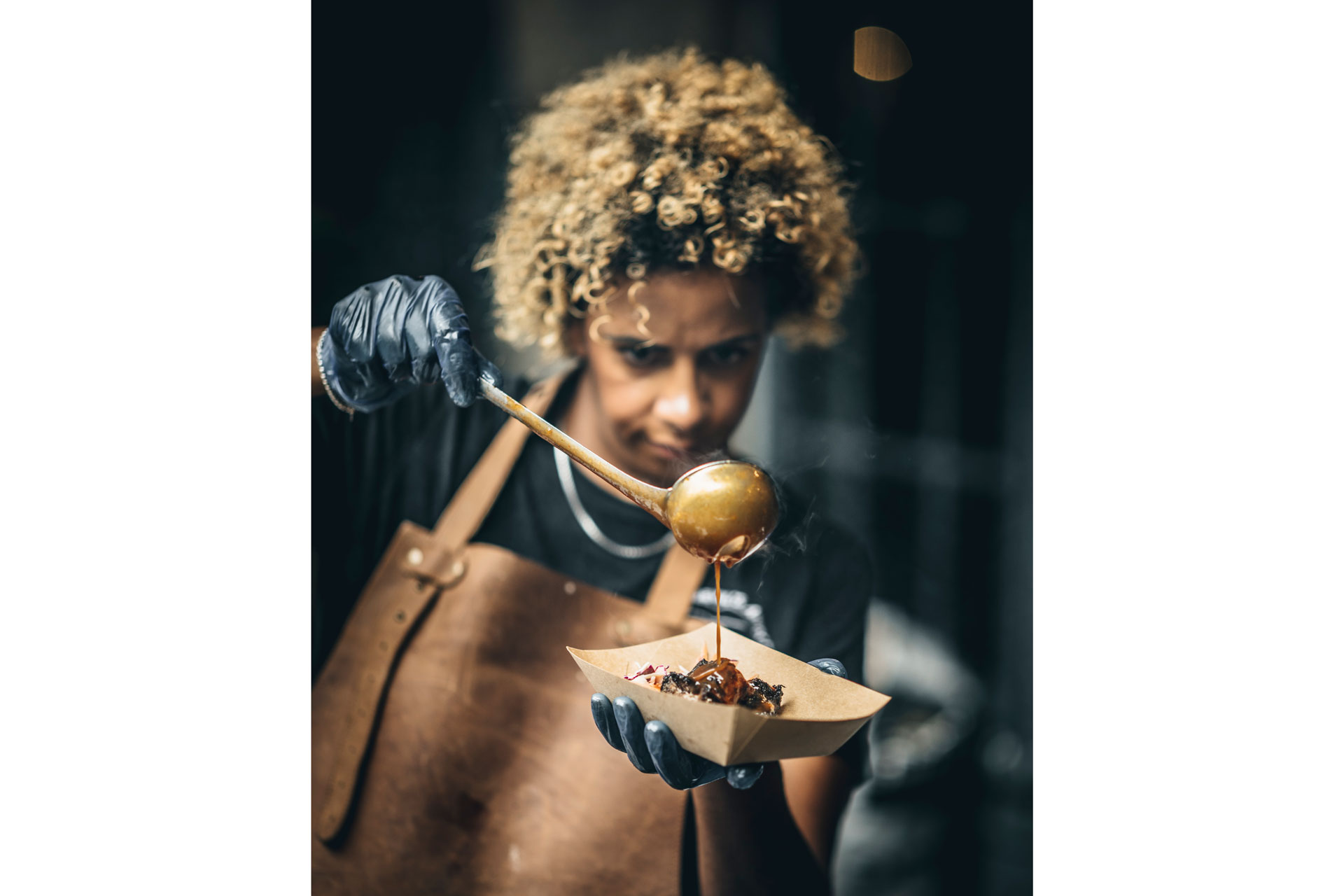 All this will be accompanied by live musicians, roaming brass bands, DJs and soulful singers – highlights this year include Daddy G of famed 90s collective Massive Attack and Tom Findlay of Groove Armada.
BOOK
Meatopia runs from 2 – 4 September 2022. meatopia.co.uk
READ MORE
The UK's Top Food Festivals / European Music Festivals To Book This Year