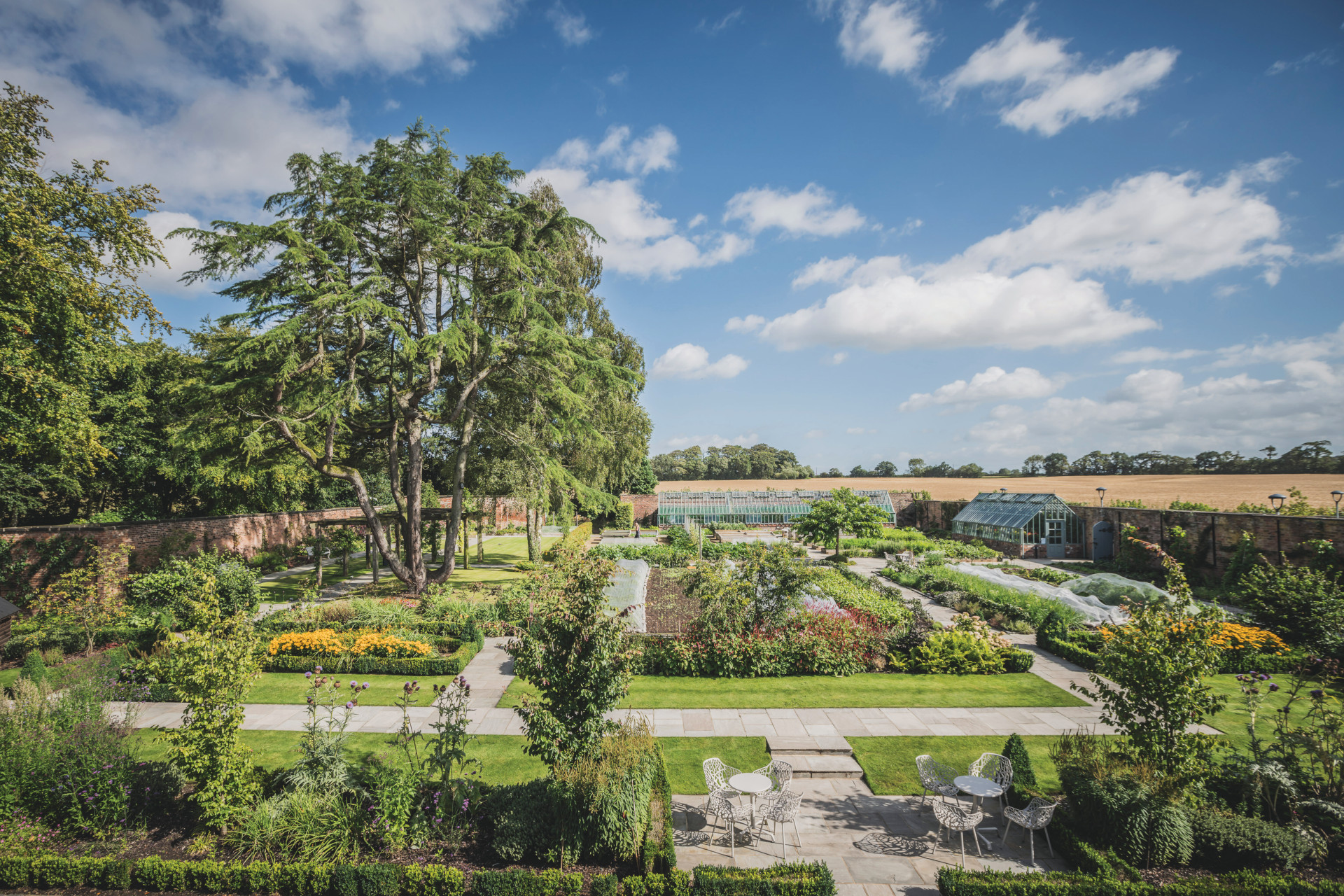 The North of England Tops the National Restaurant Awards
Lancashire restaurant with rooms Moor Hall secured first place
For the first time ever, the North of England has beaten London in the Estrella Damm National Restaurant Awards.
The annual awards – which took a hiatus in 2020 – name the 100 best restaurants in the UK, voted for by an 'elite academy' of chefs, restaurateurs and food writers. This year, four out of the top five are located in the country's northern regions – and 16 in the top 40, which is double the number in 2019.
First up in the National Restaurant Awards 2021 is Moor Hall, a two Michelin-starred restaurant with rooms in Aughton – which featured in our most recent Great British & Irish Hotels Guide. The 16th-century building was transformed into an opulent restaurant with rooms in 2017, achieving its first Michelin star within six months of opening and the second in 2018.
Gastropub The Angel at Hetton in Yorkshire secured second place, followed by Core by Clare Smyth in London's Notting Hill, Newcastle's House of Tides and Simon Rogan's L'Enclume. Tommy Banks' Michelin-starred restaurant with rooms The Black Swan at Oldstead took 10th place, followed by Simon Martin's Mana: Manchester's first Michelin-starred restaurant.
Seafood restaurant Ondine Oyster & Grill won Best Restaurant in Scotland, while Ynyshire came out tops in Wales. Other London restaurants on the list include Davies and Brook at Claridge's, Ollie Dabbous' Hide in Mayfair and Silo: Douglas McMaster's pioneering zero-waste spot – which also won The Sustainability Award. Many chefs in the capital took home individual awards too, with Andrew Wong being named Chef of the Year and The Dorchester's youngest ever head chef Tom Booton being named as a Chef to Watch. Tom Kerridge was also given an Outstanding Achievement in recognition of his efforts during the pandemic, which included providing thousands of meals to NHS staff and key workers.
Check out the full list at nationalrestaurantawards.co.uk
Main image: Moor Hall
READ MORE:
A Foodie's Guide to Manchester / The UK's Best Food Festivals / Best New Restaurants in the UK