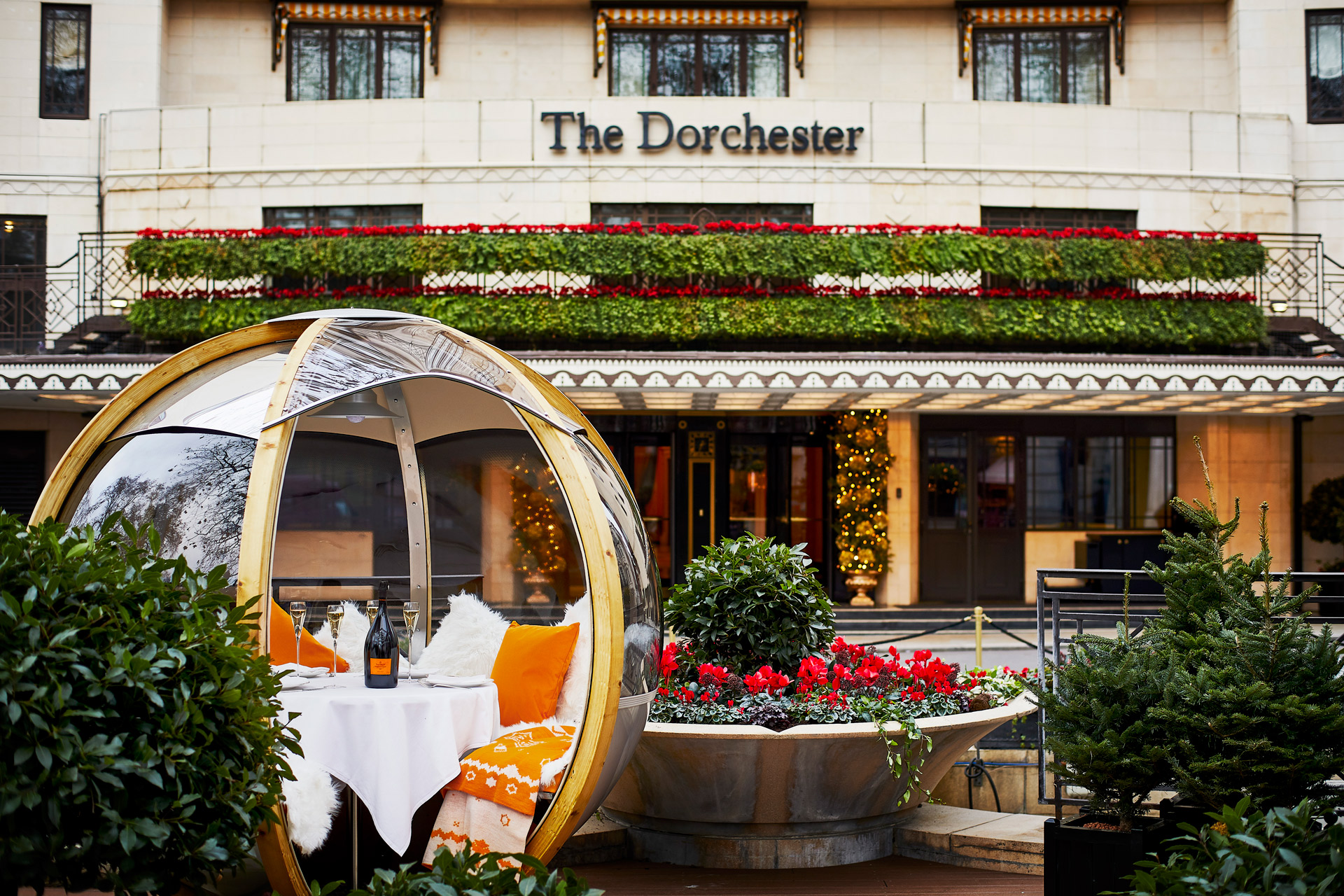 Interview with Tom Booton, The Dorchester's Youngest Ever Head Chef
C&TH meets the man making culinary history
In 2019, The Dorchester announced the appointment of its youngest ever head chef in the restaurant's 88-year history: Tom Booton, who was just 26 years old when he took on the role.
Friendly, cheerful and approachable, Essex-born Tom hopes to bring a modern energy to the iconic hotel. He may be young, but he's already worked in a number of prestigious kitchens across the country, including Alyn Williams at The Westbury, L'Autre Pied, Le Talbooth and Dabbous. He joins The Grill at The Dorchester alongside a brigade of fresh talent, including Adam Nevin as sous chef and Eugenio Egorov as head sommelier. Here Tom talks lobster thermidor, the new age of fine dining and life inside one of the world's most famous hotel kitchens.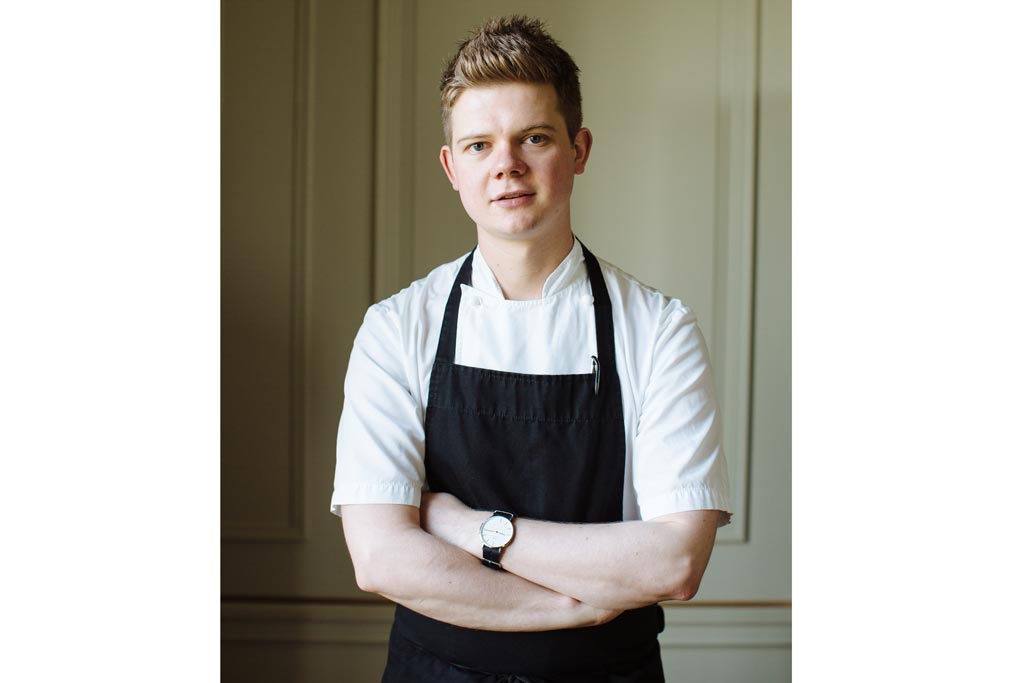 How will you be putting your spin on the legendary restaurant? 
I think the reason they got me in is because I'm young and it's a bit different for The Dorchester – in a good way. It's just about making it more modern, with a fresh energy, and giving the restaurant a different atmosphere.
Were you nervous to take on such a big name?
It didn't really play on my mind. It's been a really good partnership: I told them what I think they should do and they agreed. They've giving me the people and the money but they're letting me run with it – they've put a lot of faith in me, but I try not to think about that because then I'll get nervous.
What's on the menu?
We've got a lobster thermidor which will hopefully become – I hate this word but – the signature. It's a cheddar cheese tart with thermidor foam and a really rich lobster bisque, with a roasted lobster tail on top. It's not your standard lobster thermidor dish, what you normally get is a standard grill. We're trying to change the idea of what a grill is.
It's being described as a new chapter for The Dorchester. What else can we expect?
We're introducing a Pudding Bar, with an ice cream machine. I've got six chefs behind it, and we do the canapés and the pudding from there. There are six chairs which makes it quite exclusive, but if you're lucky enough you'll be invited up there after your main course.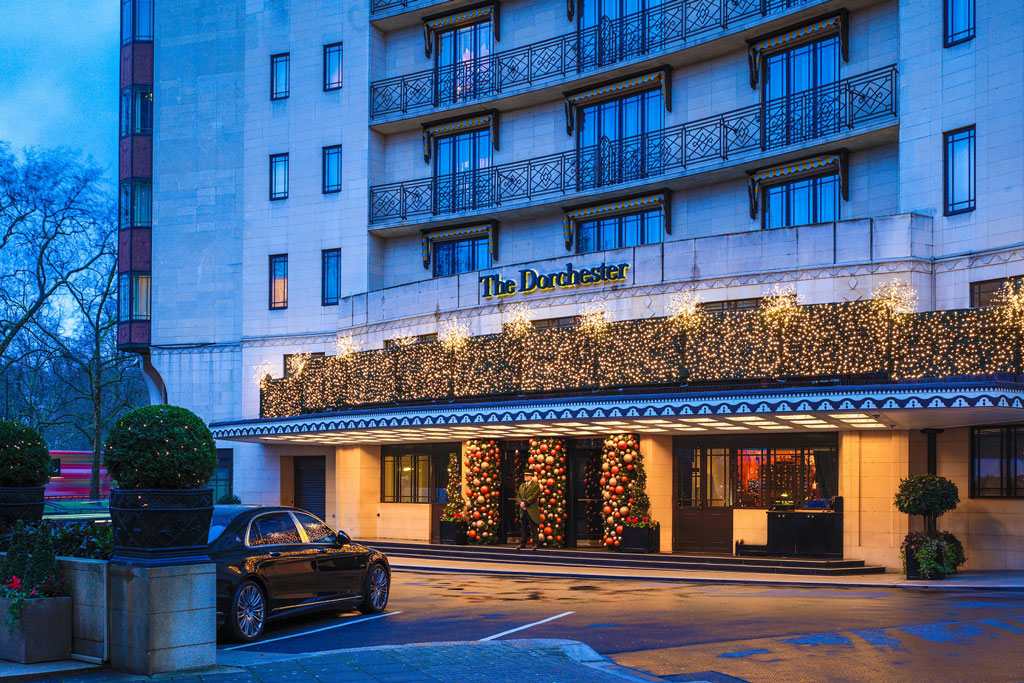 How do you come up with recipes?
I normally have an idea, plate it up once and then I just know how it should be done. With the lobster thermidor dish, me and the sous chef Adam were just standing in the middle of the kitchen with all the old chefs around us and I was like: right, I'm going to do a lobster dish – we were just bouncing off each other. Recipes come from playing around in the kitchen, you take inspiration from people but you don't copy. You have to trust yourself and what you think is good – not everyone's going to like it, but you have to stick to your guns. That's when you put real love into it.
Tell us a bit about your culinary background…
Around 12 years ago I did work experience in a very famous restaurant in Colchester called Le Talbooth. I fell in love with it, and soon I was working weekends – I'd work Friday night, Saturday, Sunday, back to school on Monday, sleep in history, and do my paper round during the weekdays. I did that for a year and a bit. I somewhat got my GCSEs so I could have gone to sixth form but then I was asked to work full time at Le Talbooth. I stayed there for four and a half years, and learnt the basics of cooking at very high level. Then one of my sous chefs at the time knew Alyn Williams and knew he was just opening at The Westbury, so he put me in touch. Alyn rang me up one day and then that was it – I went off packing to London. I was there from 2012-13, then I went to work at L'Autre Pied for three years. Next I went travelling but I was working at the same time – to Copenhagen, Iceland and New York. I came back and got offered the sous chef job at The Westbury, where I worked for three years.
Did you pick up any culinary inspiration from your travels?
Working in Copenhagen opened my eyes to the fact that food doesn't have to be buttery and rich – people want to eat freshness and pickles and vinegars. That comes into my food a little bit now: keeping that richness, but being more clever with it.
Since you started out, how have you noticed the restaurant scene changing?
I remember eating out when I first came to London and I felt sort of scared – why would you spend £250 of your money to feel nervous? Nowadays it's a lot more relaxed: you don't see tablecloths as much, and the front of house staff are more approachable. There are so many great young talented chefs now trying to compete against the big boys. We all understand food a lot better now as well.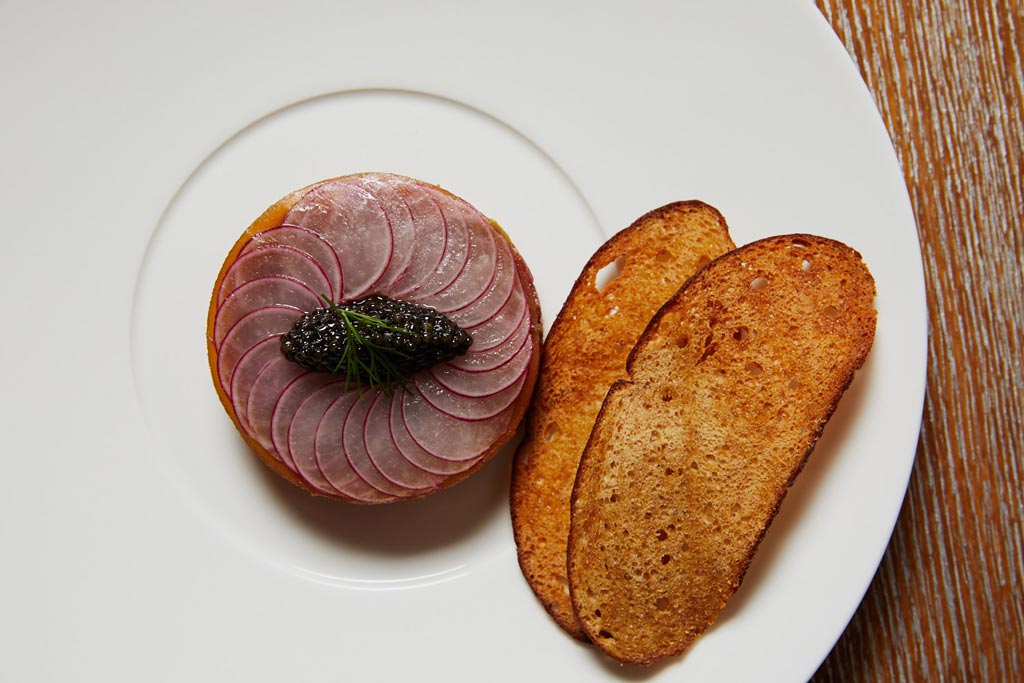 Favourite London restaurants?
Smoking Goat is always good. And I like Bernadi's in Marylebone, that's my local. This guy came up to me and was like: you're Tom Booton from the Dorchester, so now I get free limoncello!
Favourite dish of all time?
Butter chicken, I love a curry.
Top three ingredients?
Maldon Salt, and I do like vinegar – but it's got to be your team as well. I'm nothing without my team.
Which chefs do you admire?
Alyn Williams is like my chef dad, and Jason Atherton is definitely up there. Then Ian Rhodes from Le Talbooth, he's the one that got me into it. I'm cheeky now, so just think what I was like when I was 14! But he knocked it out of me, in a good way.
This interview first appeared on Country & Town House in 2020
Interview with the Gladwin Brothers / C&TH Hotel Guide: The Dorchester